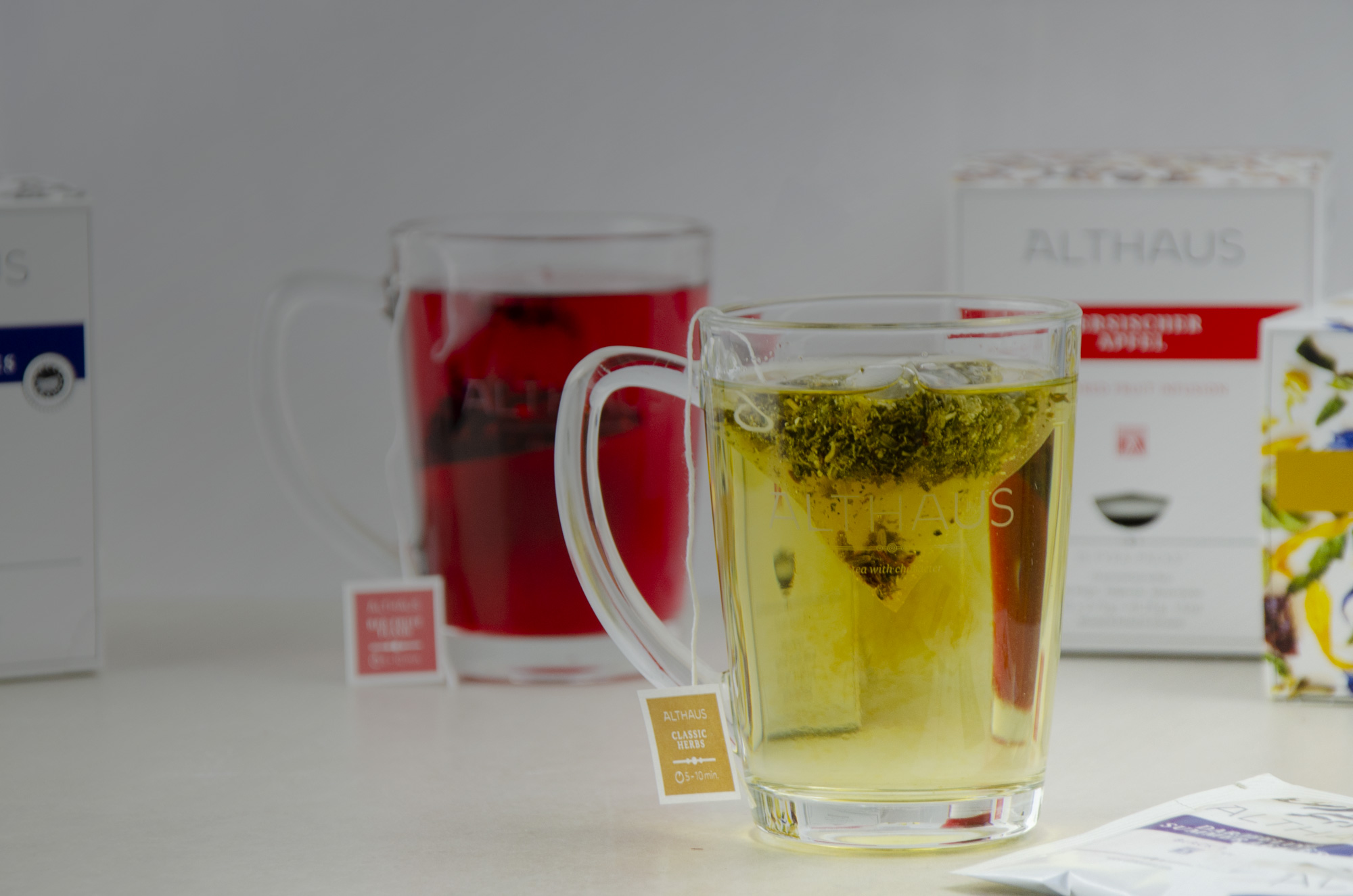 Pyra Pack
With Pyra Pack, you can enjoy a modern and innovative way of tea drinking. The pyramid-shaped tea bags provide enough space for loose tea to fully unfold its aroma and flavor. For true tea connoisseurs, watching the tea unfurl in the transparent pyramid bag is part of the ceremony.

Loose tea, preportioned in pyramid shaped bags
The Pyra Pack pyramid bags look gorgeous, but most important, they also fulfill a special function. Its shape offers the loose tea leaves plenty of space to develop their full flavor. Pre-portioned for a 0.3 l portion, the Pyra Packs are ideal for a large tea glass or mug. With a total of 16 varieties, we offer a large selection of high-quality teas. Whether you prefer green tea, appreciate vanilla rooibos tea, love fruit infusions, or are a classic black tea drinker - you will find what you are looking for here.
Also discover our practical Pyra Pack sample box. The Tasting Collection includes one bag of each of the 16 varieties and takes you on a taste journey through the world of teas.