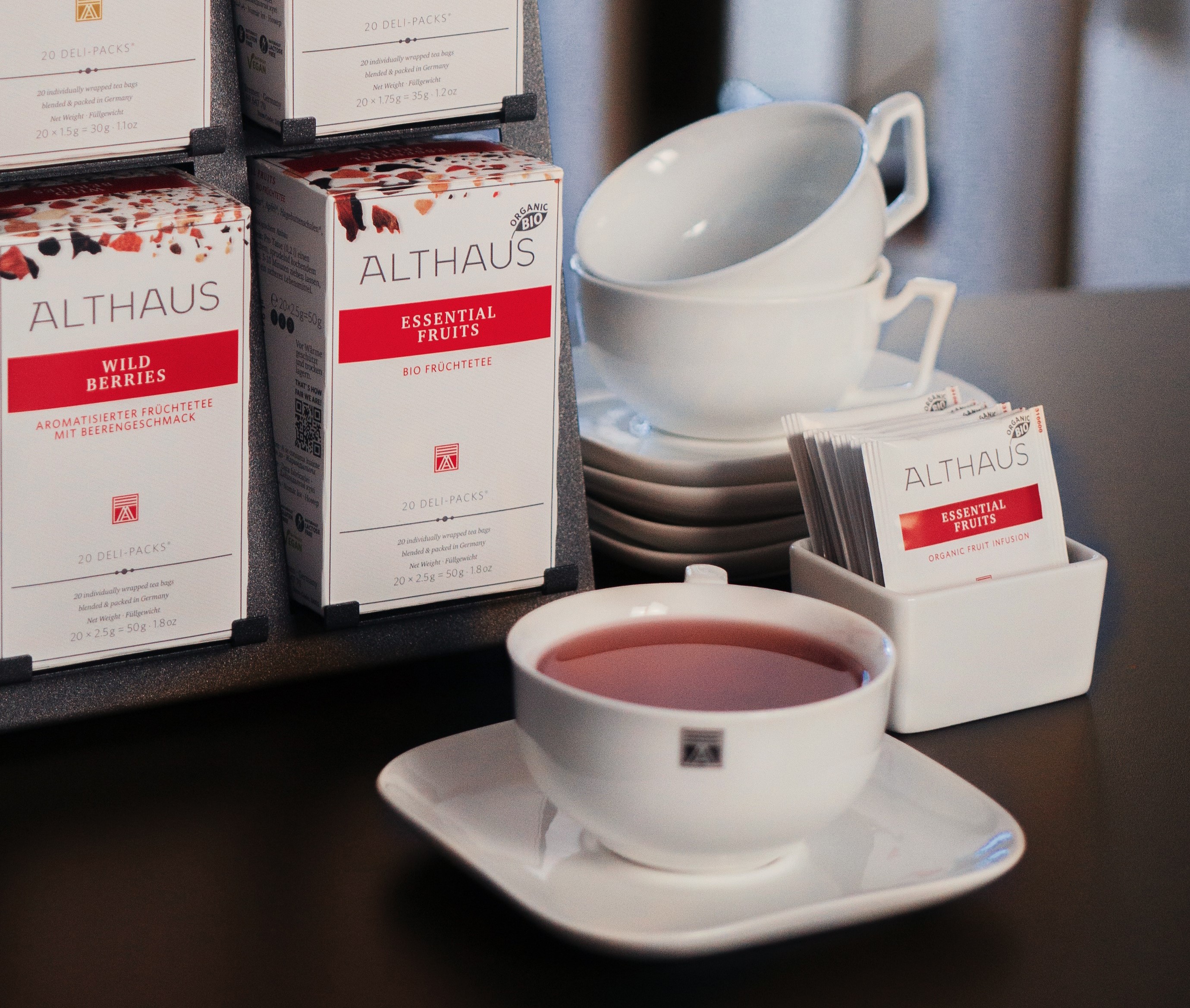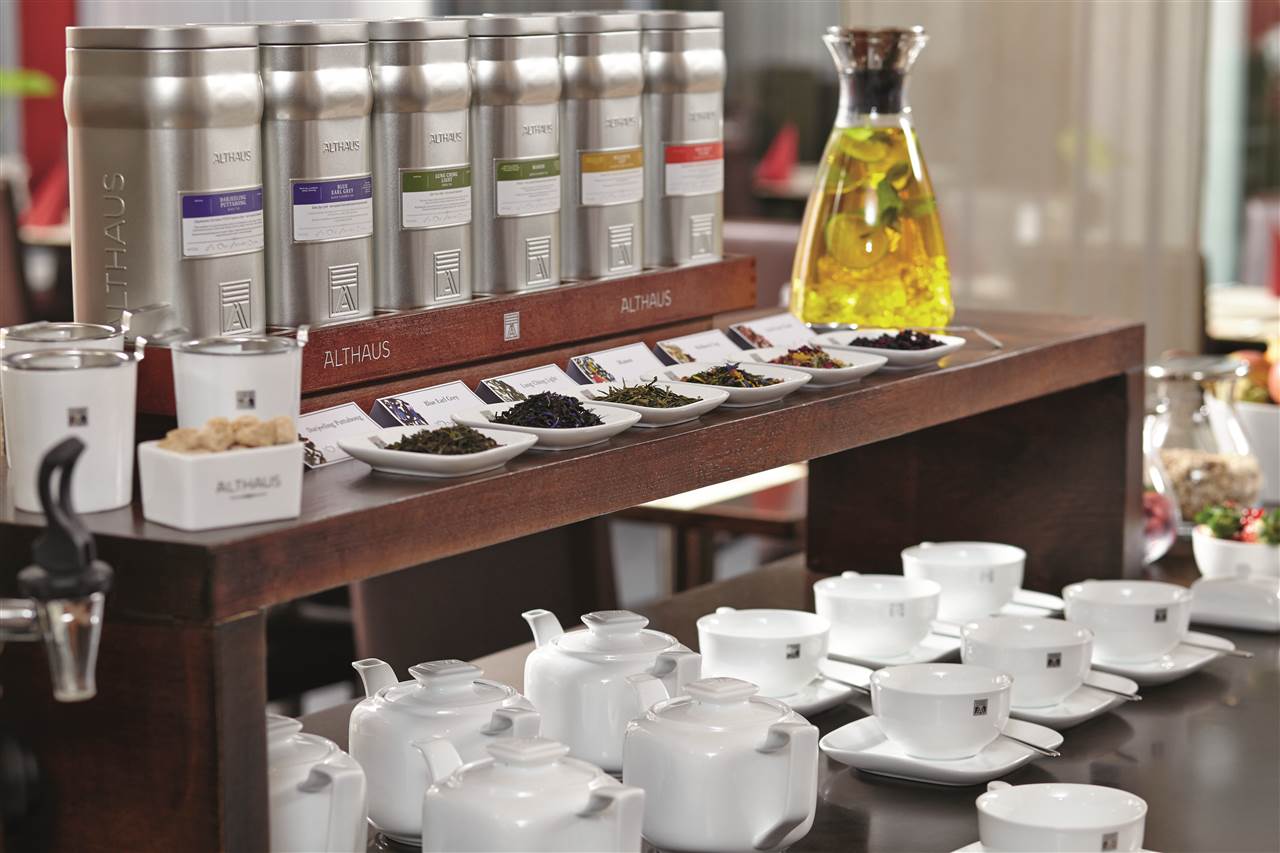 Offer the highest quality
and incomparable variety of flavors with ALTHAUS


Experience a new dimension of tea enjoyment with ALTHAUS! Our tea varieties are of the highest quality and offer unparalleled flavor diversity.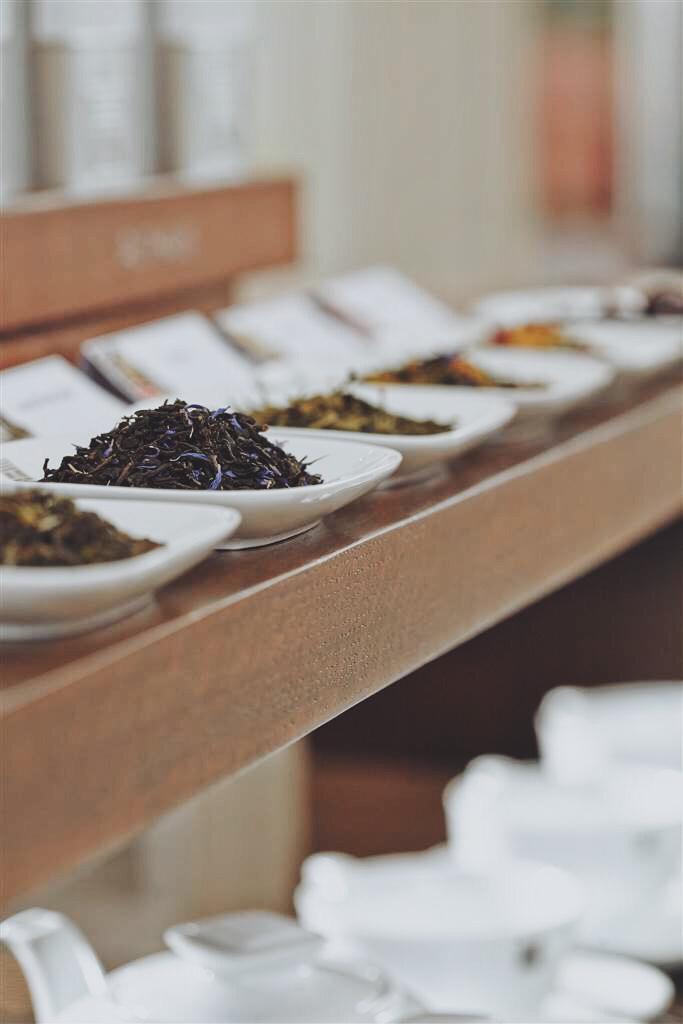 AMBASSADORS OF A MODERN TEA CULTURE
Discover over 100 varieties of the highest quality


We see ourselves as ambassadors of modern tea culture and offer you over 100 varieties that meet the highest international standards and will provide your guests with sensory pleasure.
Our team regularly travels to the countries of origin of tea cultivation to establish personal and intensive contacts with the best tea plantations. We select only the finest tea varieties and import them to Germany through our trusted partners, where all refinement and production processes take place under our supervision.
STYLISH TEA ENJOYMENT WITH ALTHAUS
Optically and tastefully a highlight


And the best part: our tea varieties are not only a delight in terms of taste but also visually pleasing. With our puristic and functional porcelain collection, you can bring the aroma and taste of our teas to the table in a stylish way. Whether it's tea pots, tea cups, or our specially developed storage jars - our attractive displays complement the offering perfectly.
For your upscale gastronomy and hospitality, we have developed a pleasure concept that sets new standards in terms of quality and aesthetics. Trust in the quality and visual presentation of ALTHAUS and offer your guests an unforgettable tea experience.