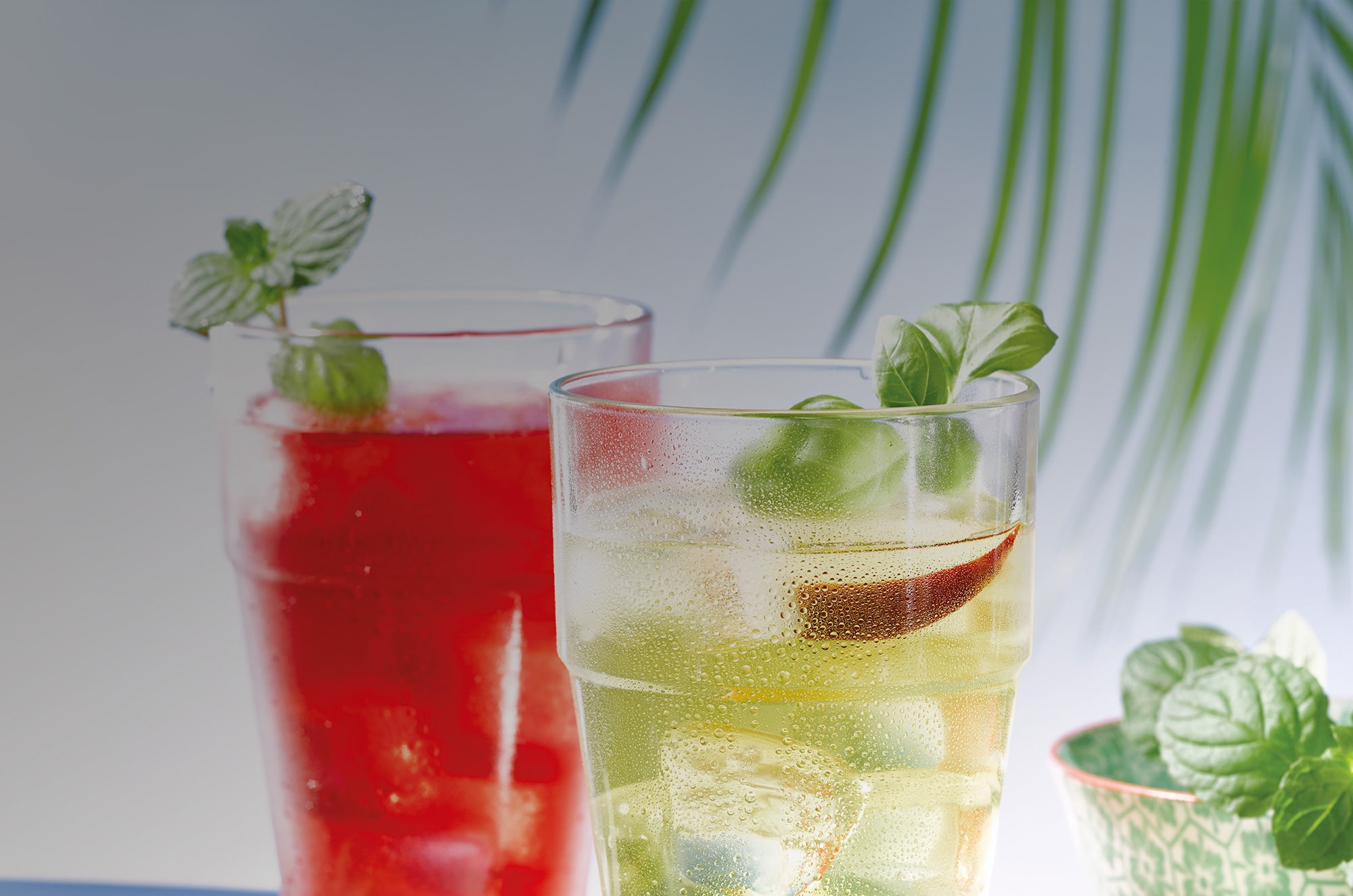 1+4 Iced Tea Mix
The five-fold strong brewed tea is simply mixed with 4 parts water/ice cubes and results in 5 liters of ready-to-serve iced tea. Discover the three fruity-fresh flavors!

ALTHAUS 1+4 Iced Tea Mix: Easy, quick, refreshing
The Althaus 1+4 Iced Tea Mix is a refreshing and innovative iced tea made from real tea that has a freshly brewed taste. It simplifies the process of making iced tea by eliminating the need to brew and cool the tea. Its tea base is brewed with five times as much tea, making it five times stronger than regular iced tea, and can be diluted with four parts water and ice before serving. Only natural ingredients like tea, hibiscus, or peppermint and natural flavors are used in the three delicious flavors. All blends are delicately sweetened and have an average of 30% fewer calories than comparable tea-based beverages. The Althaus 1+4 Iced Tea Mix is an excellent choice for those who want a quick, convenient, and refreshing iced tea without sacrificing taste and quality. It's versatile and can be enjoyed on its own or used as an ingredient in individual recipes.