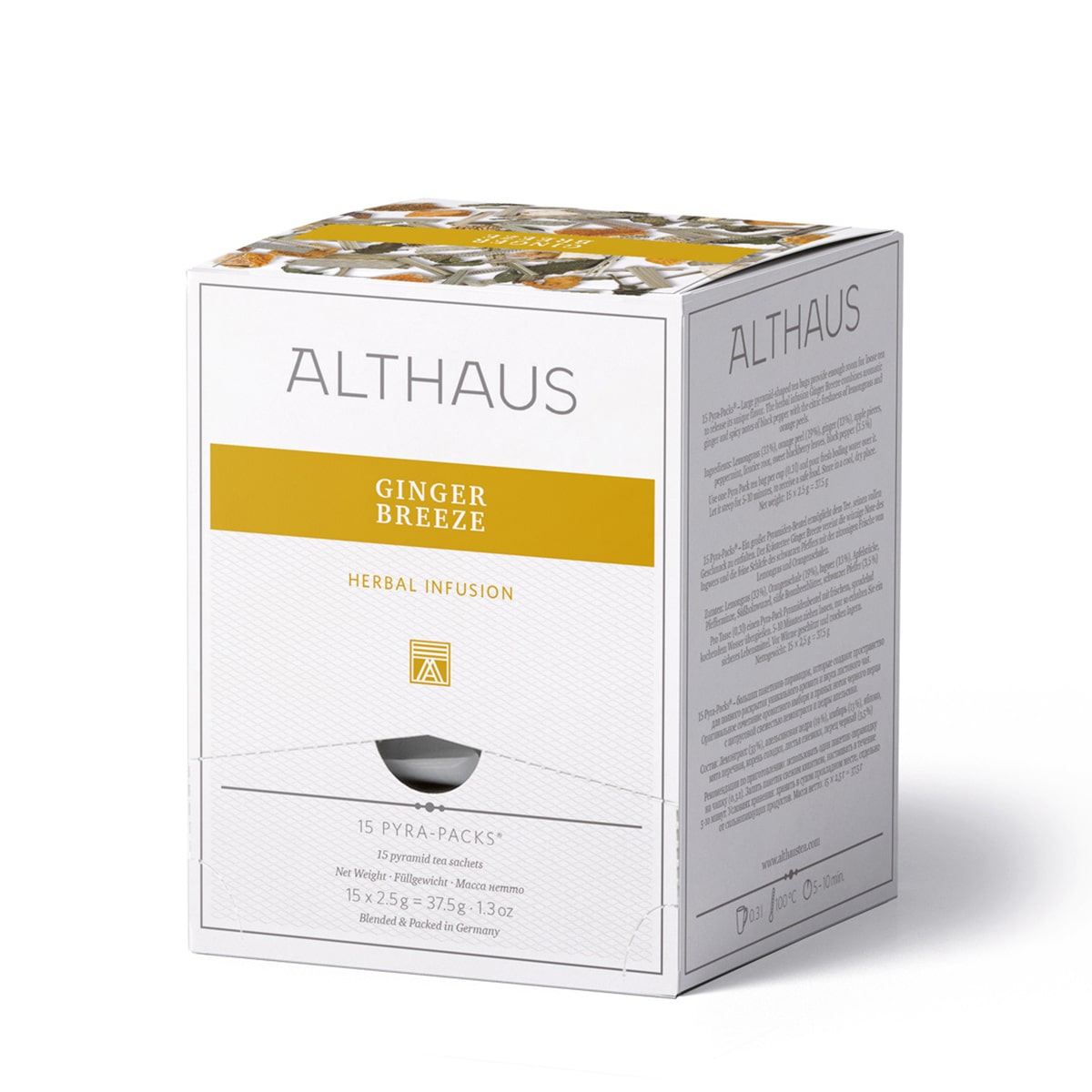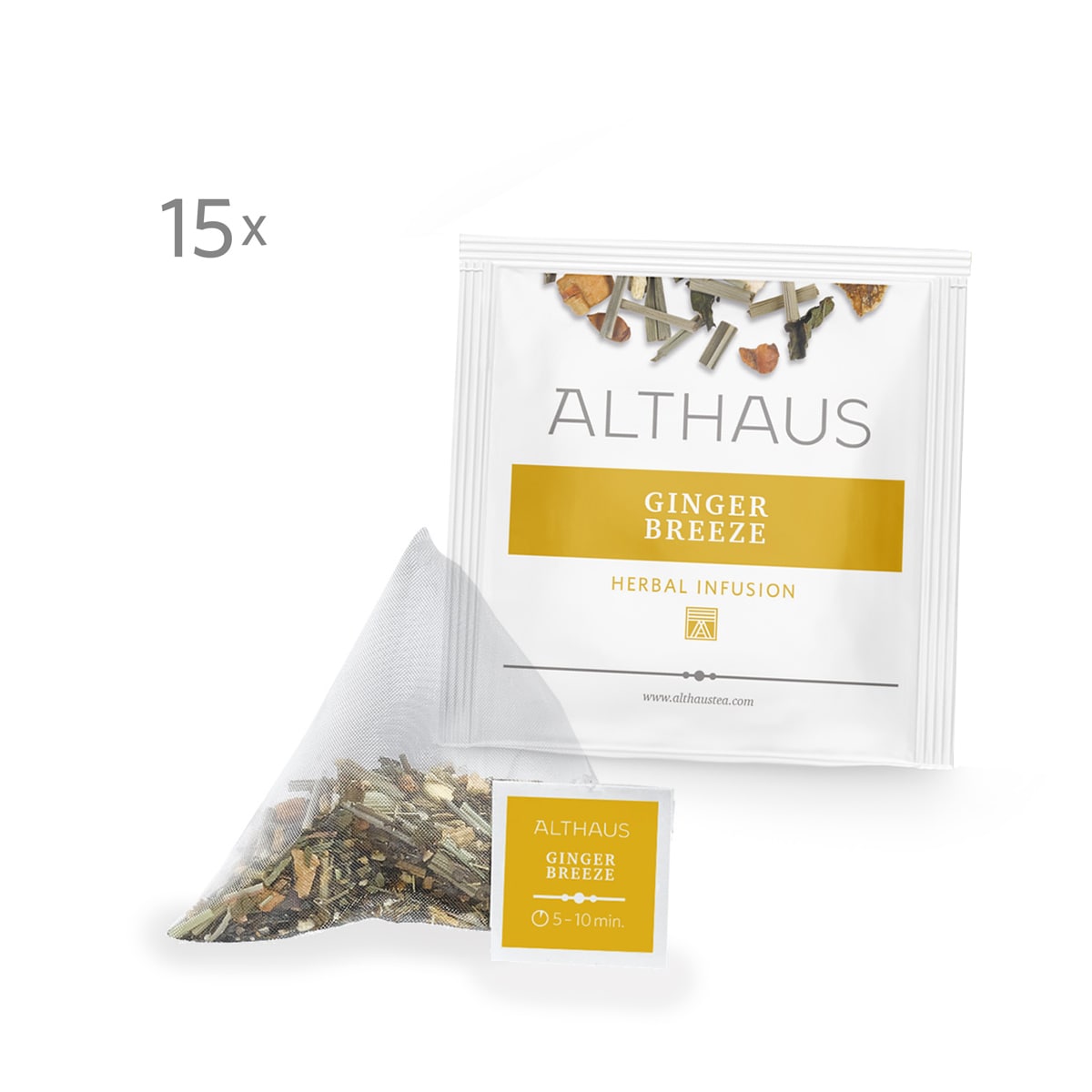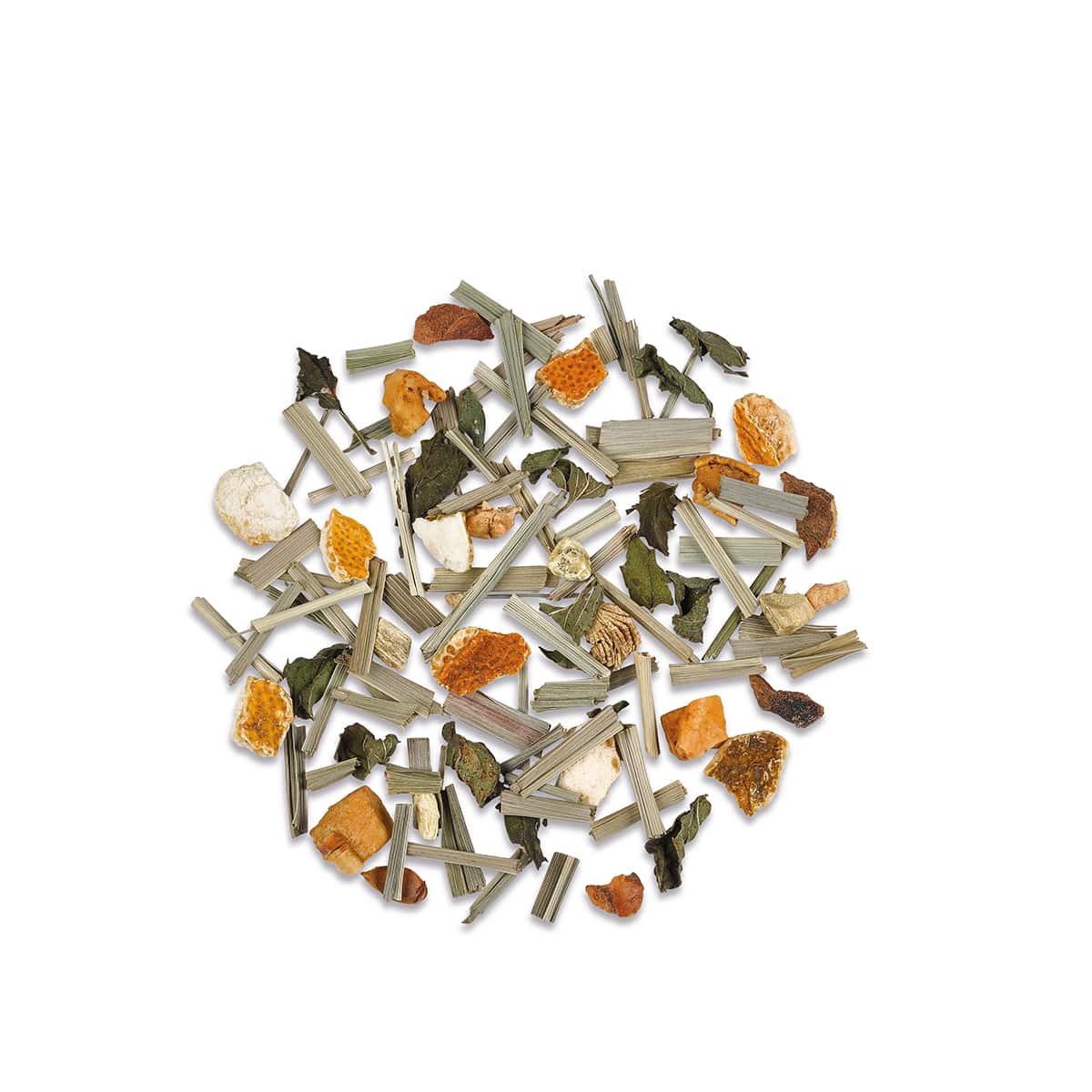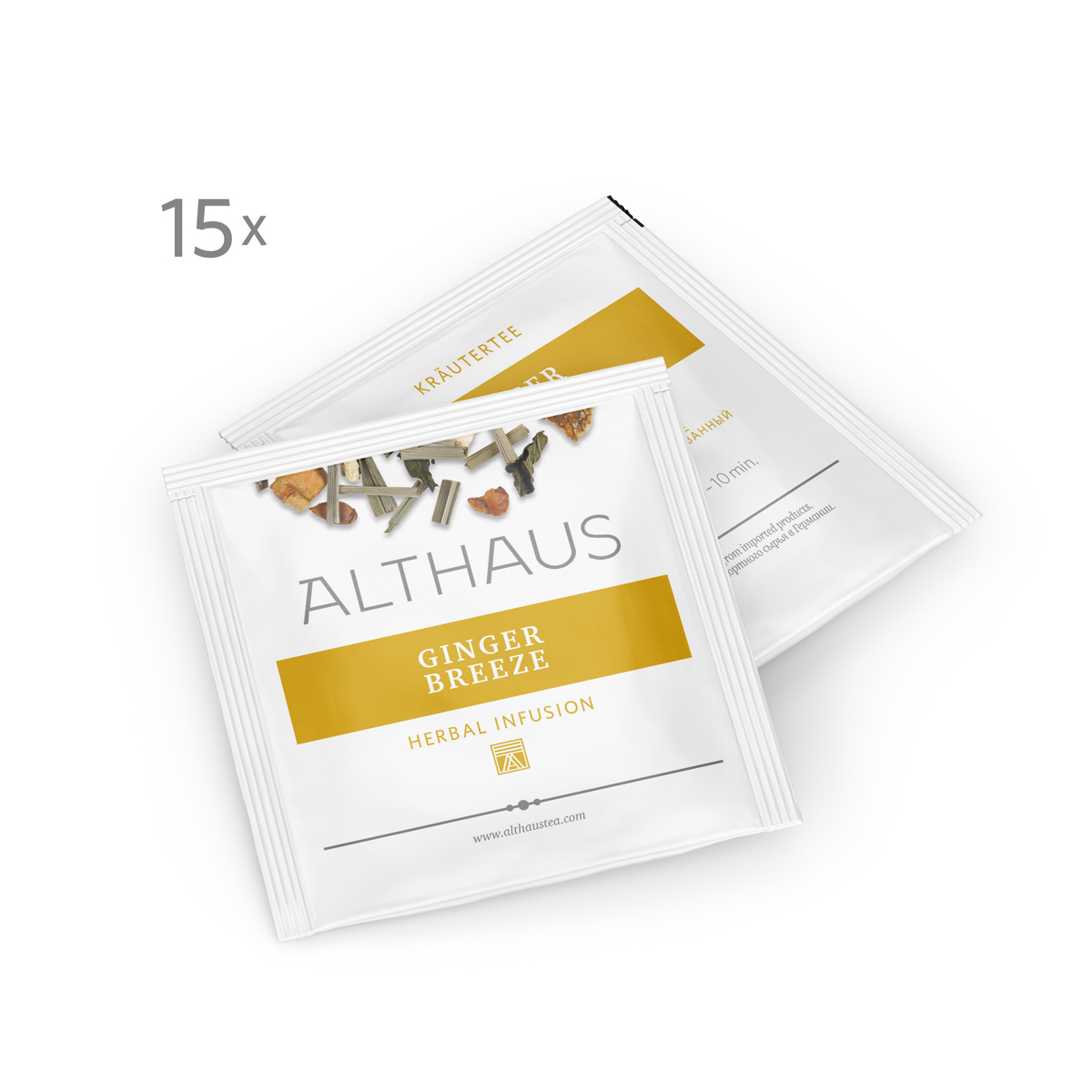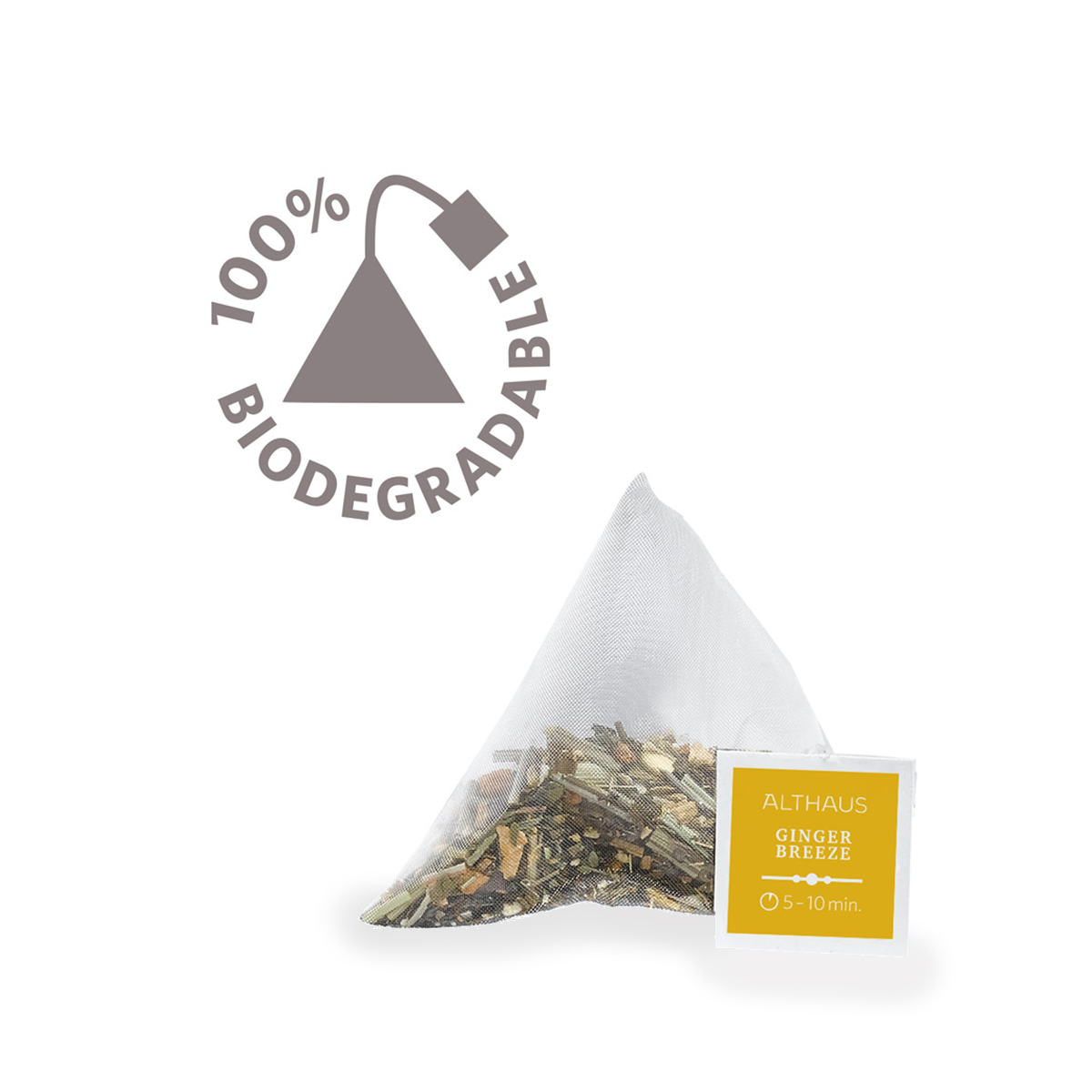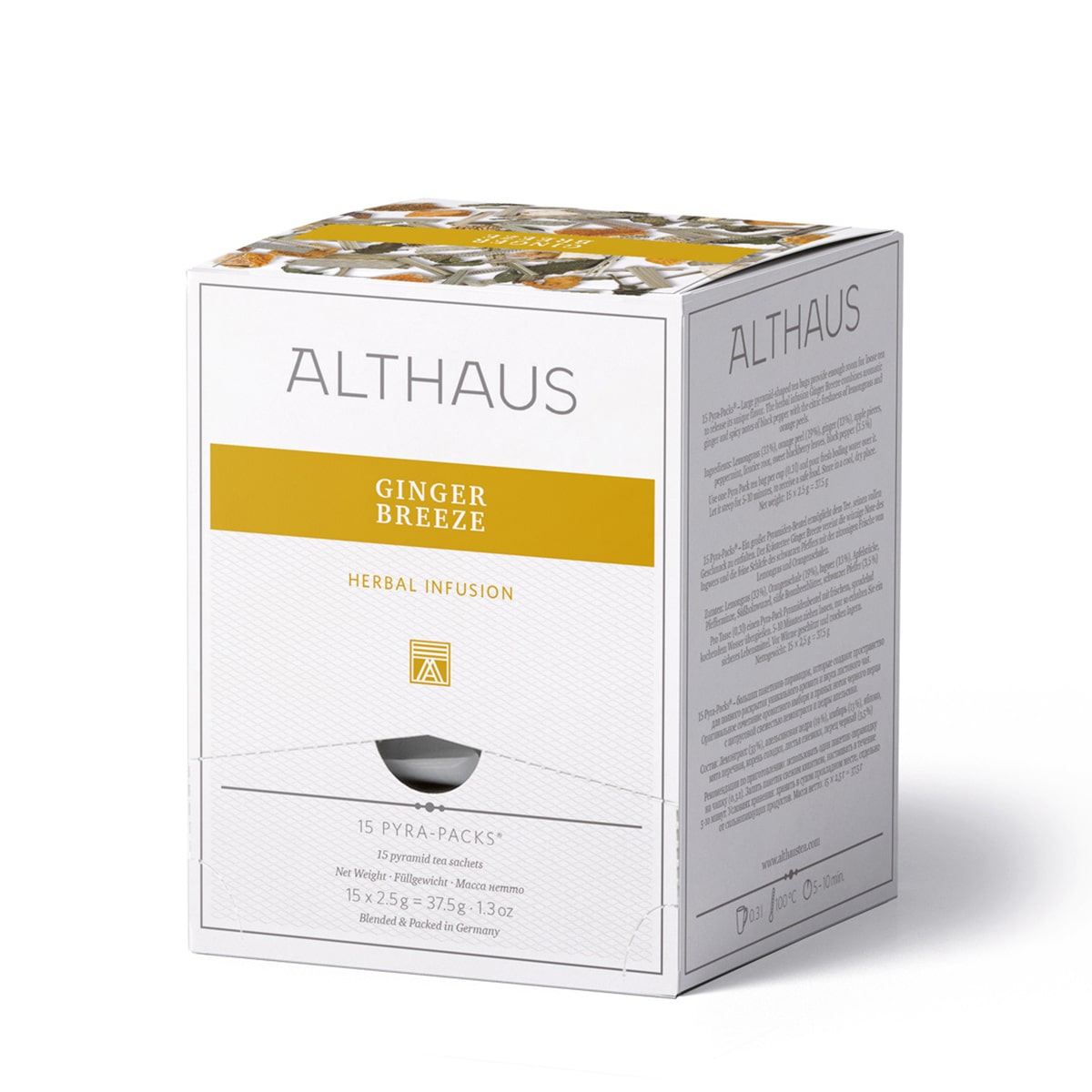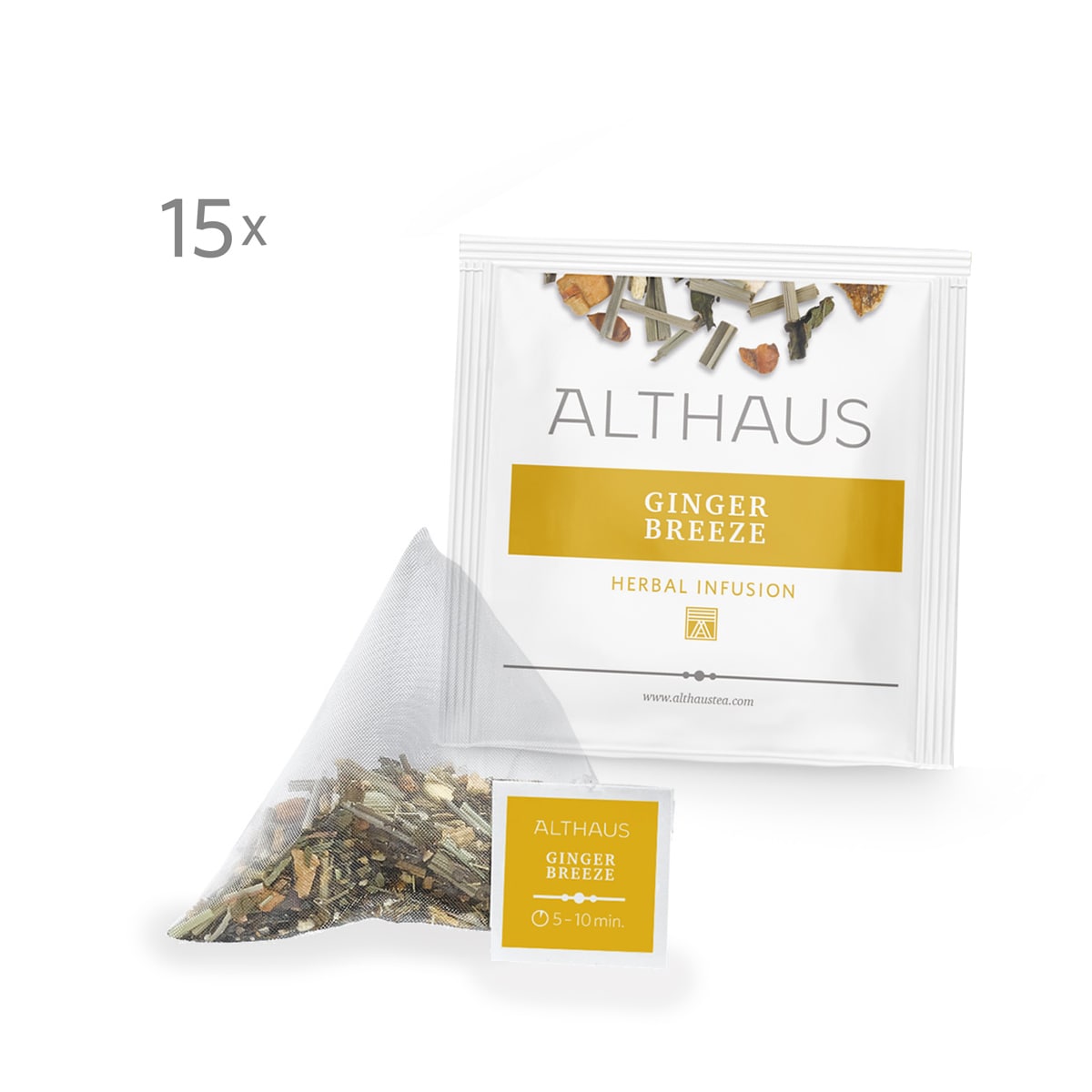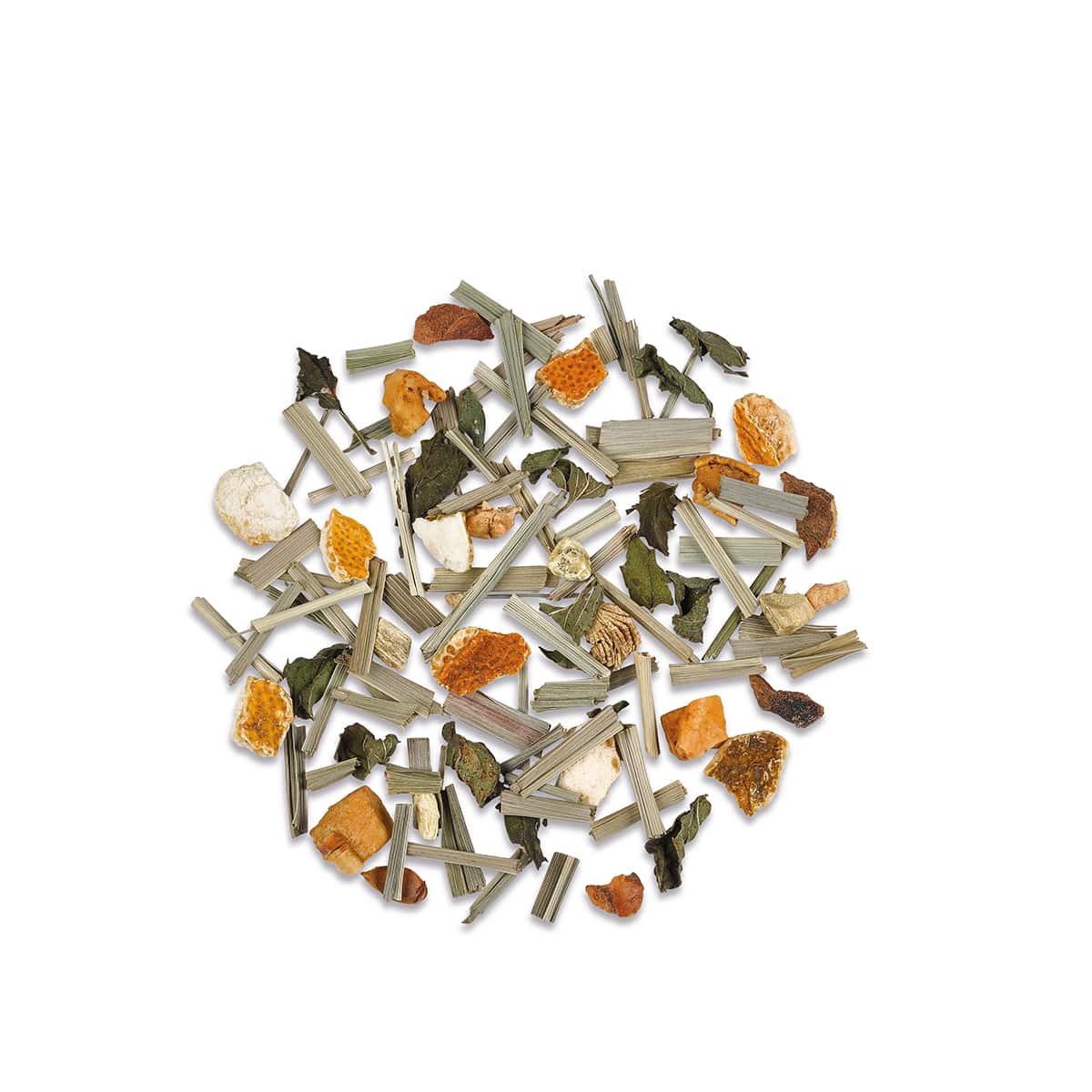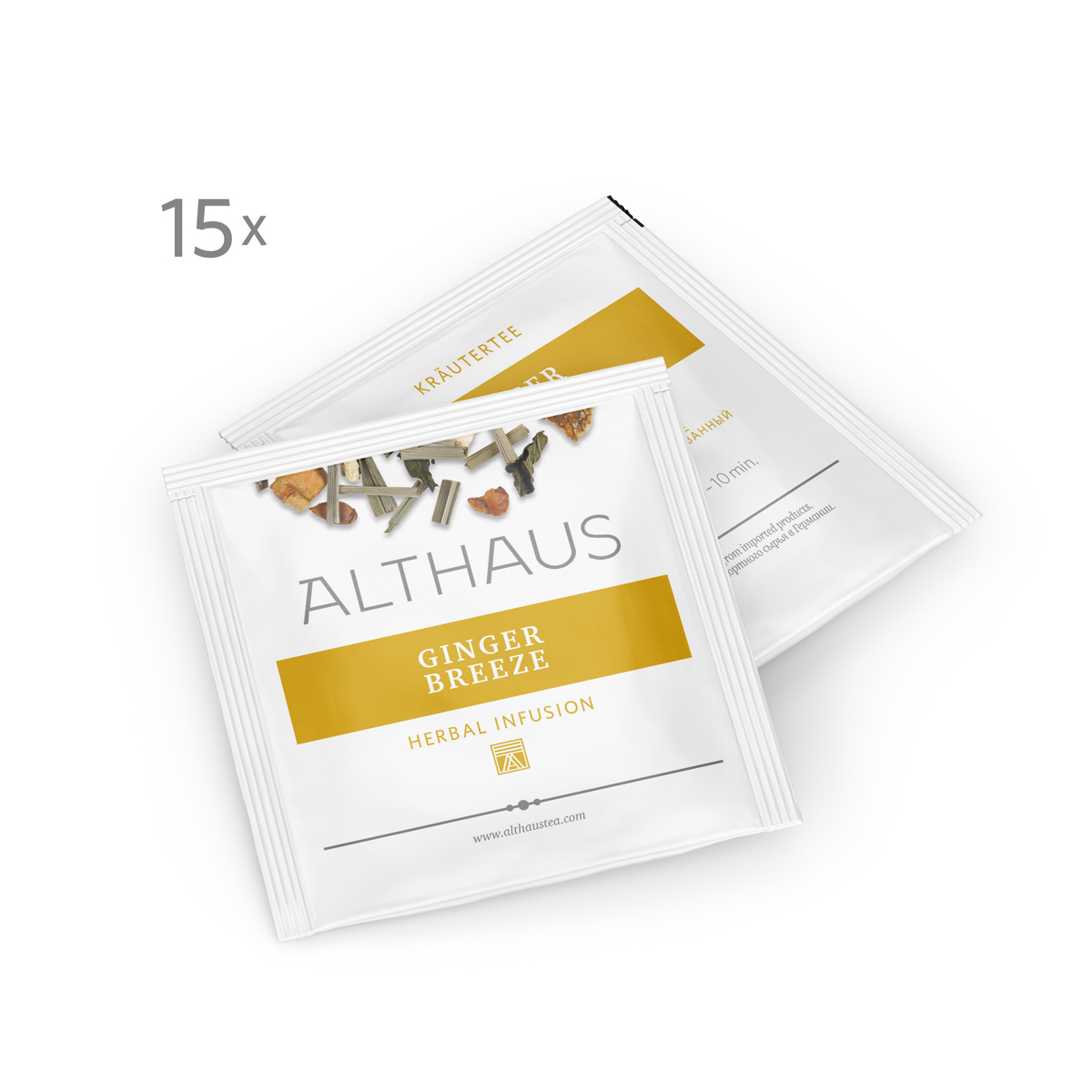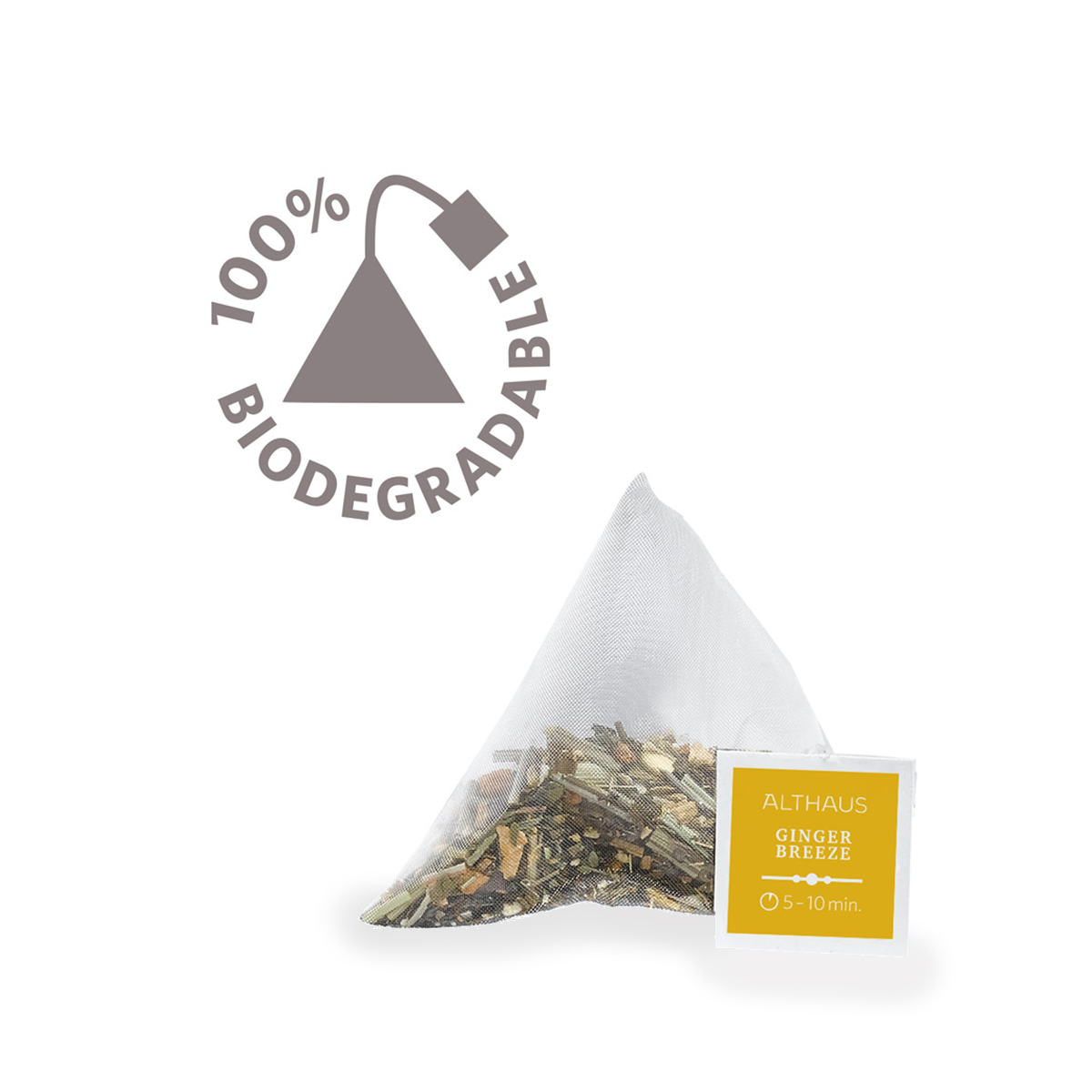 €7.35*
Base Price: 196,00 € / kg
Available, delivery time depending on country of delivery
The ferbal infusion Ginger Breeze combines aromatic ginger and spicy notes of black pepper with the citric freshness of lemongrass and orange peels.
Lemongrass (33 %), orange peel (19 %), ginger (13 %), apple pieces, peppermint, licorice root, sweet blackberry leaves, black pepper (3.5 %)
Use one Pyra-Pack tea bag per cup (0.3l) and pour fresh boiling water over it.
Let it steep for 5-10 minutes, to receive a safe drink.