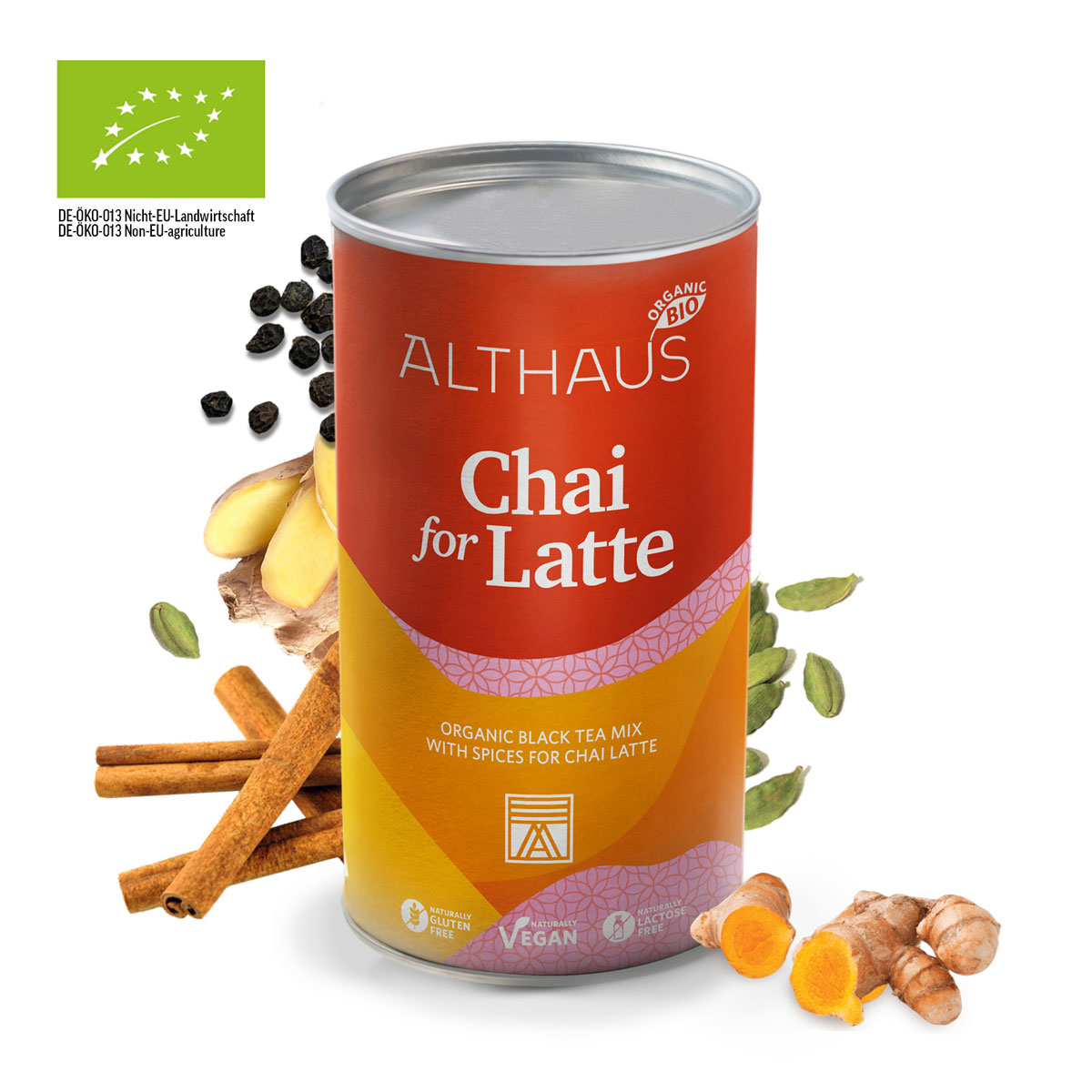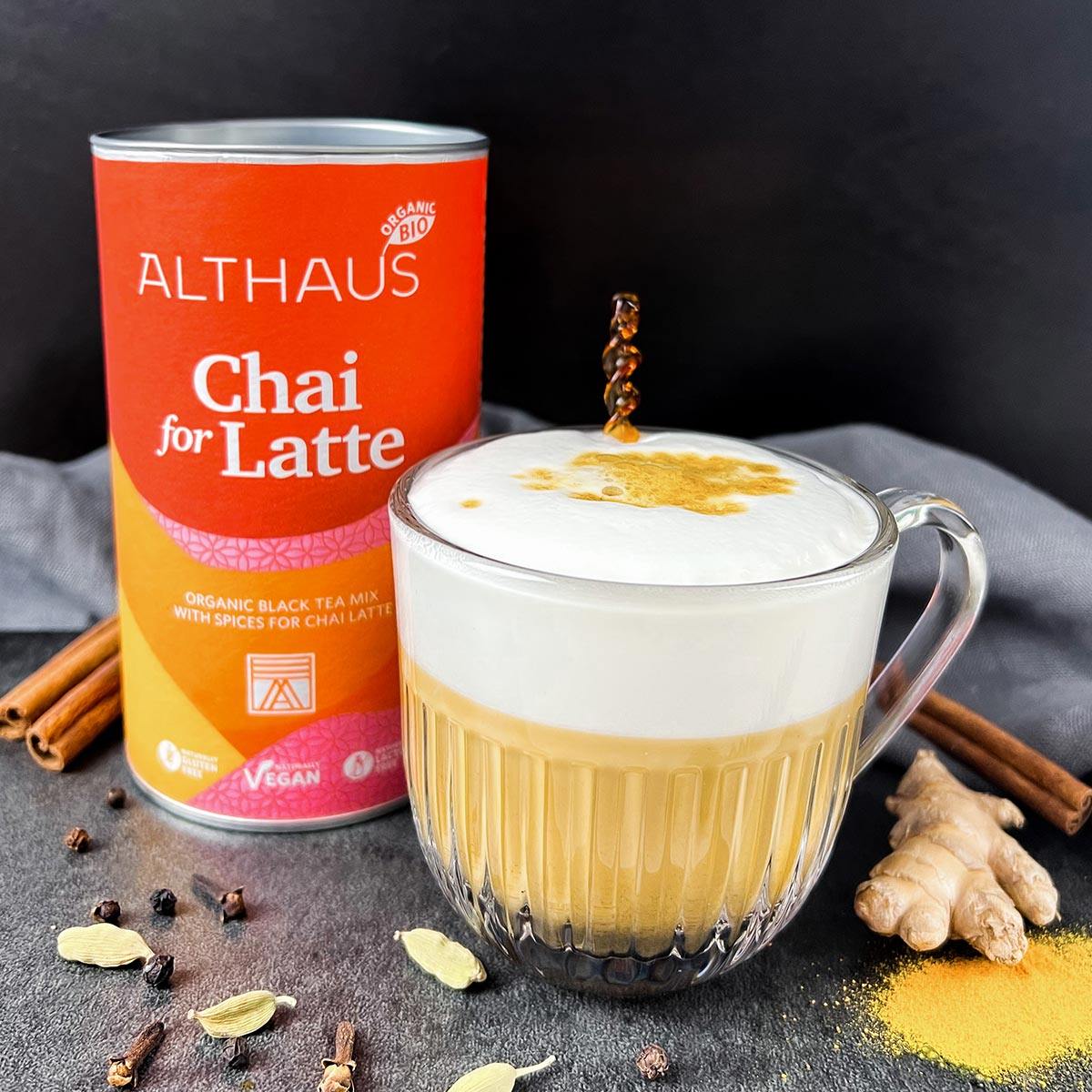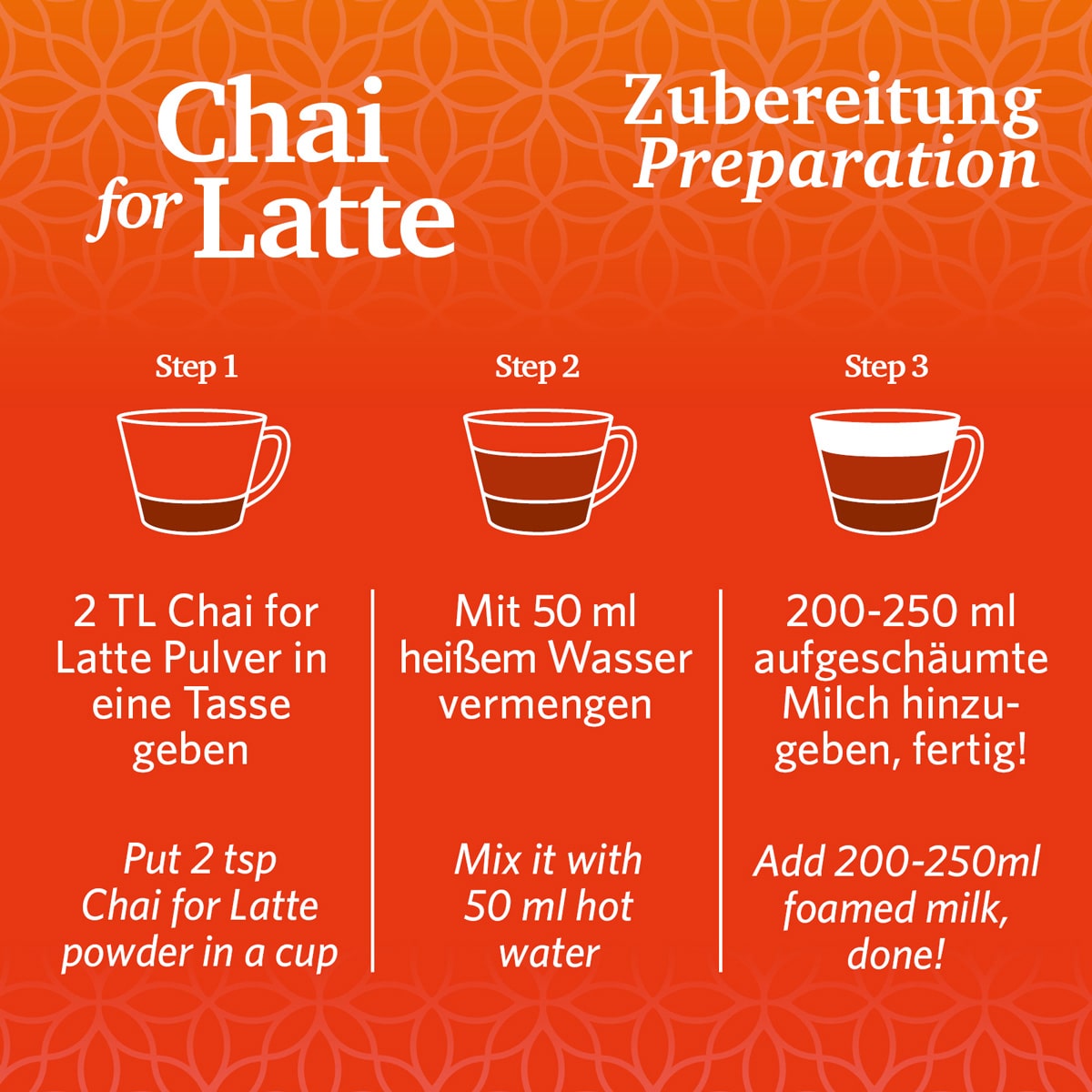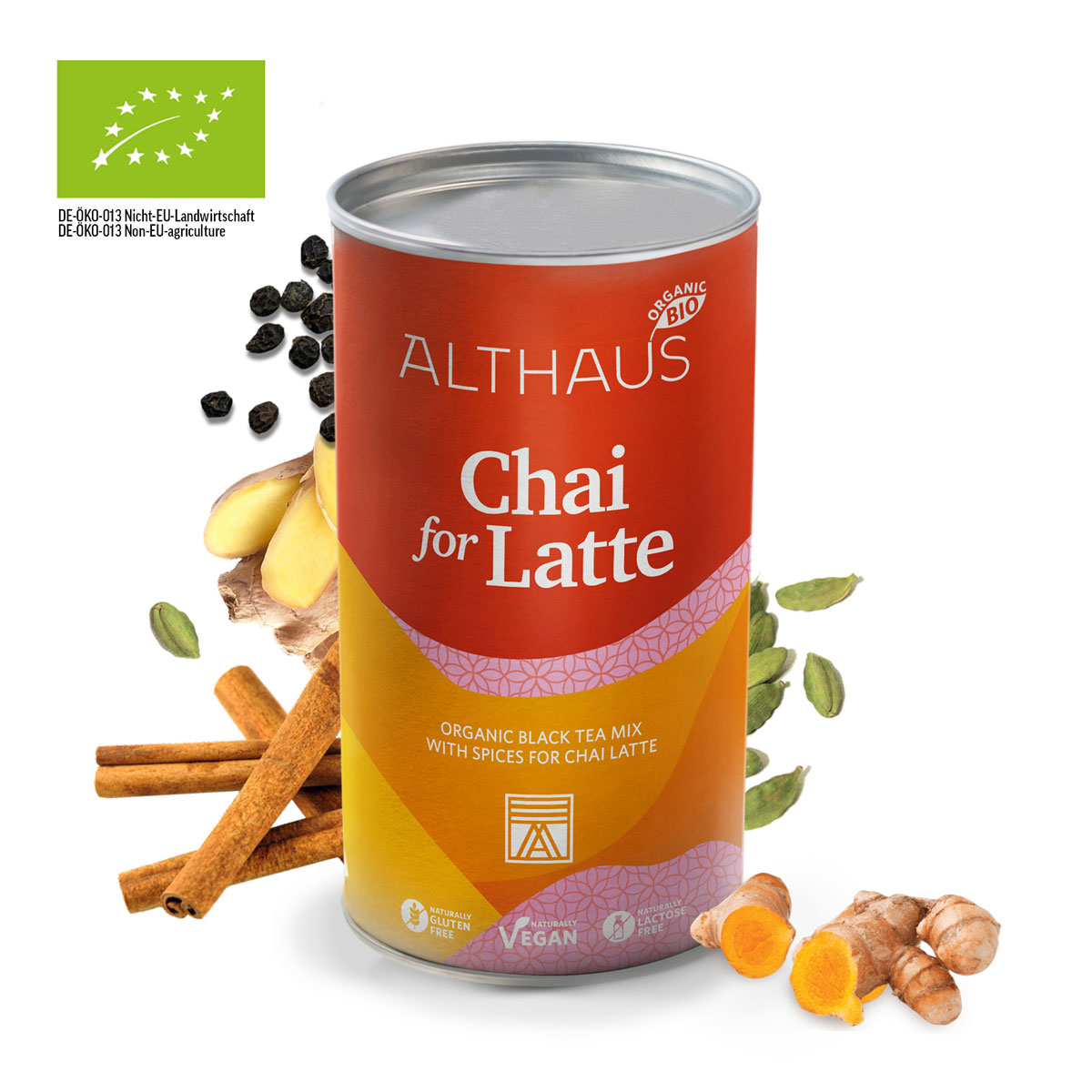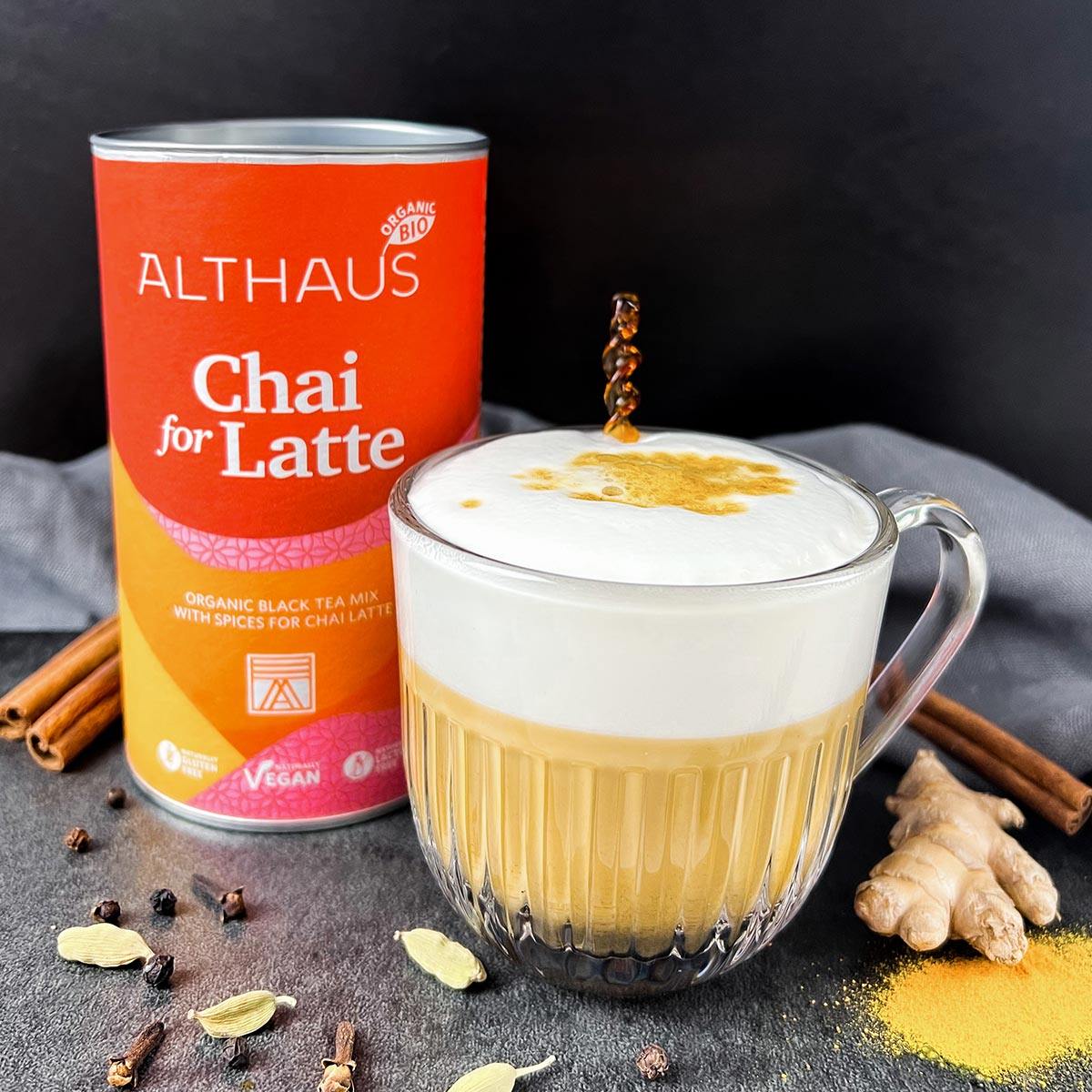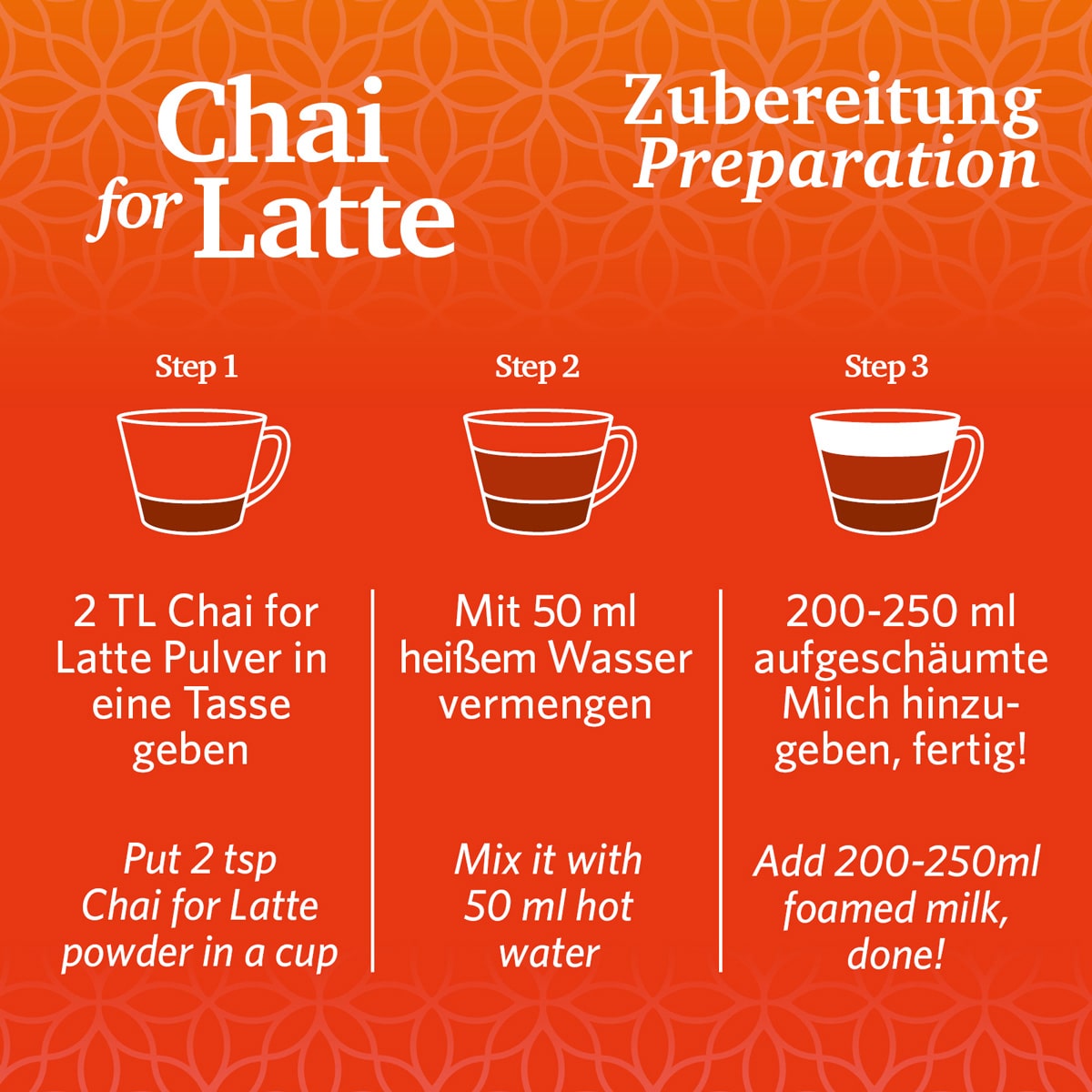 €26.90*
Base Price: 107,60 € / kg
Available, delivery time depending on country of delivery
Ground coconut blossom sugar gives the black tea powder an unobtrusive sweetness and is the perfect counterpart for the pleasant spiciness that original Indian spices such as ginger, cinnamon and black pepper give the Chai. Turmeric and cardamom round off the our Chai for Latte harmoniously. It´s naturally vegan, gluten-free, lactose-free, and of organic quality.
| | |
| --- | --- |
| Highlights: | Matcha & Chai |
Coconut blossom sugar*, black tea extract (8 %)*, ginger*, cardamom*, turmeric*, clove*, cinnamon*, separating agent: calcium carbonate, liquorice root*, black pepper* *from certified organic cultivation
Pour 2 teaspoons of chai powder into approximately 50 ml of freshly boiled water and stir until the mixture is completely dissolved. Then, pour in 200-250 ml of frothed milk. It also tastes delicious with plant-based drinks such as soy milk and oat milk.
---
Eine der besten Chai-Mischungen, die ich getrunken habe. Besonders mit aufgeschäumter Sojamilch ist der Genuss perfekt!