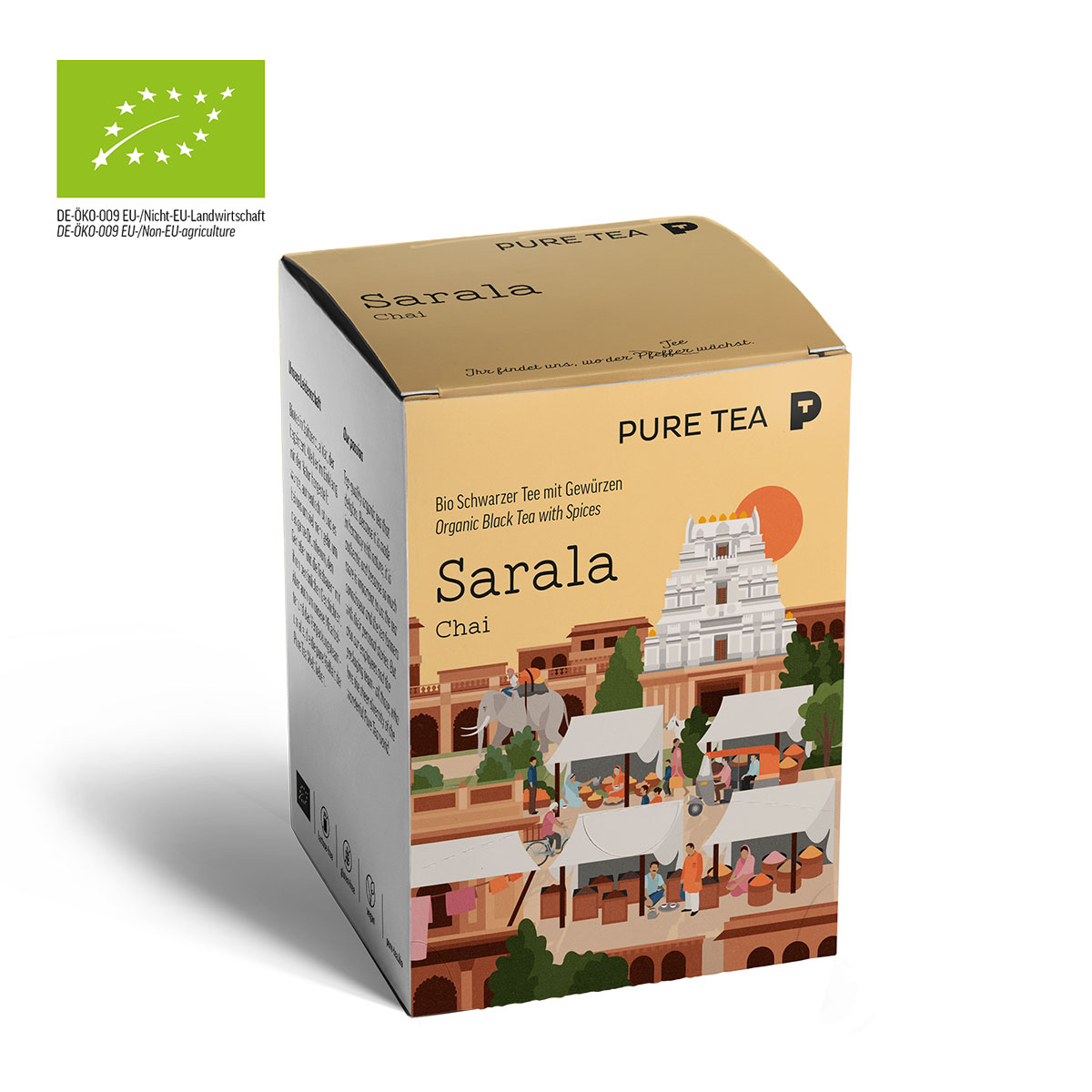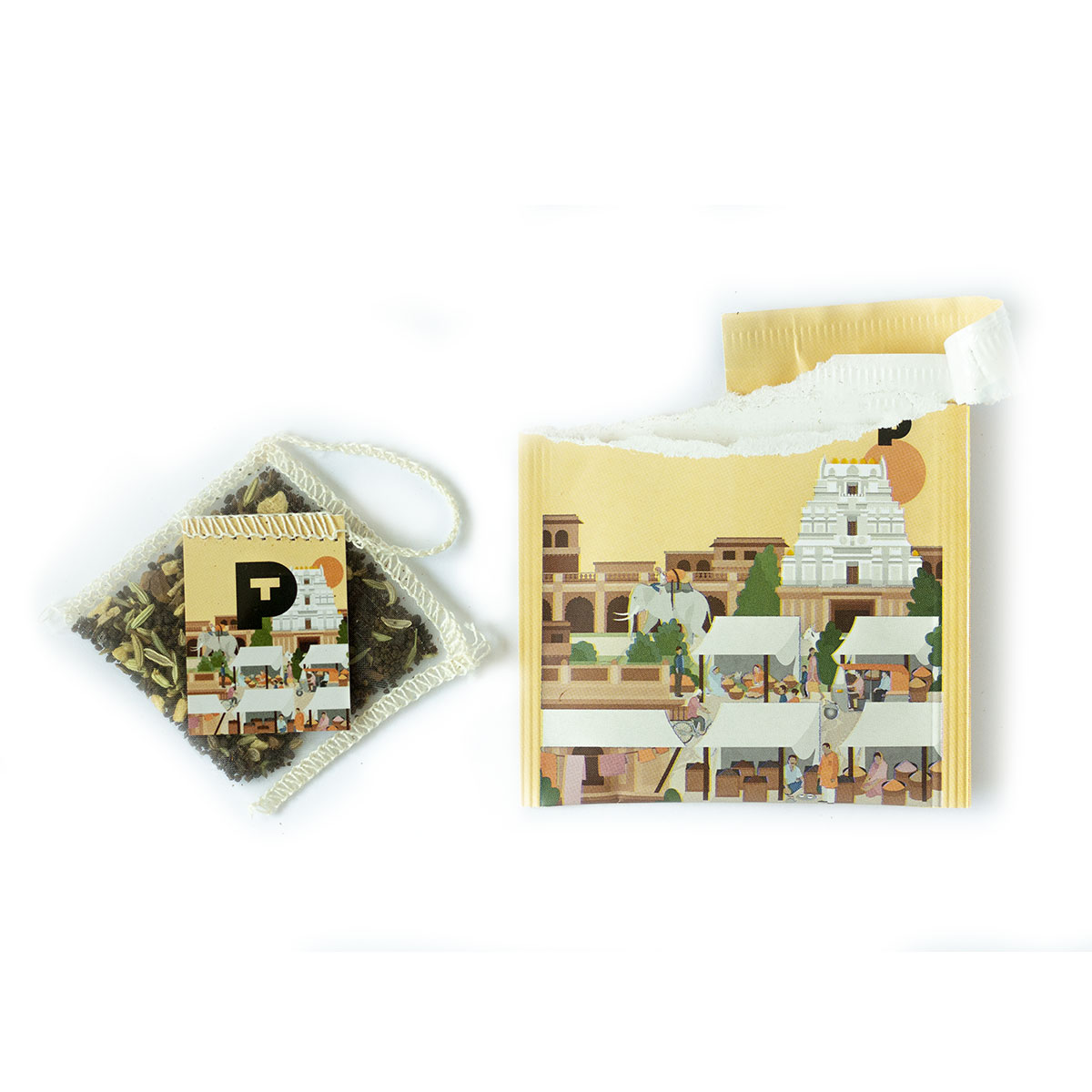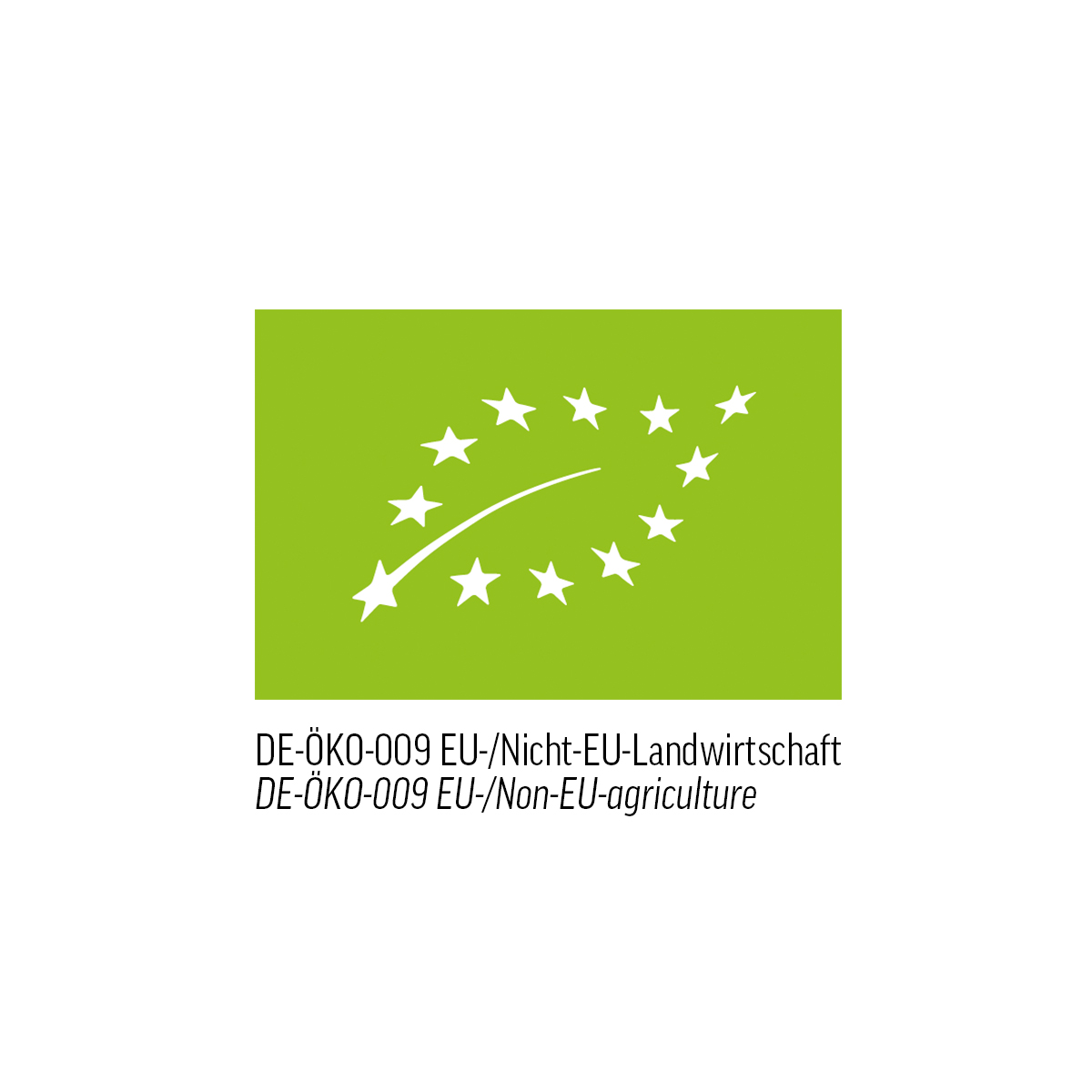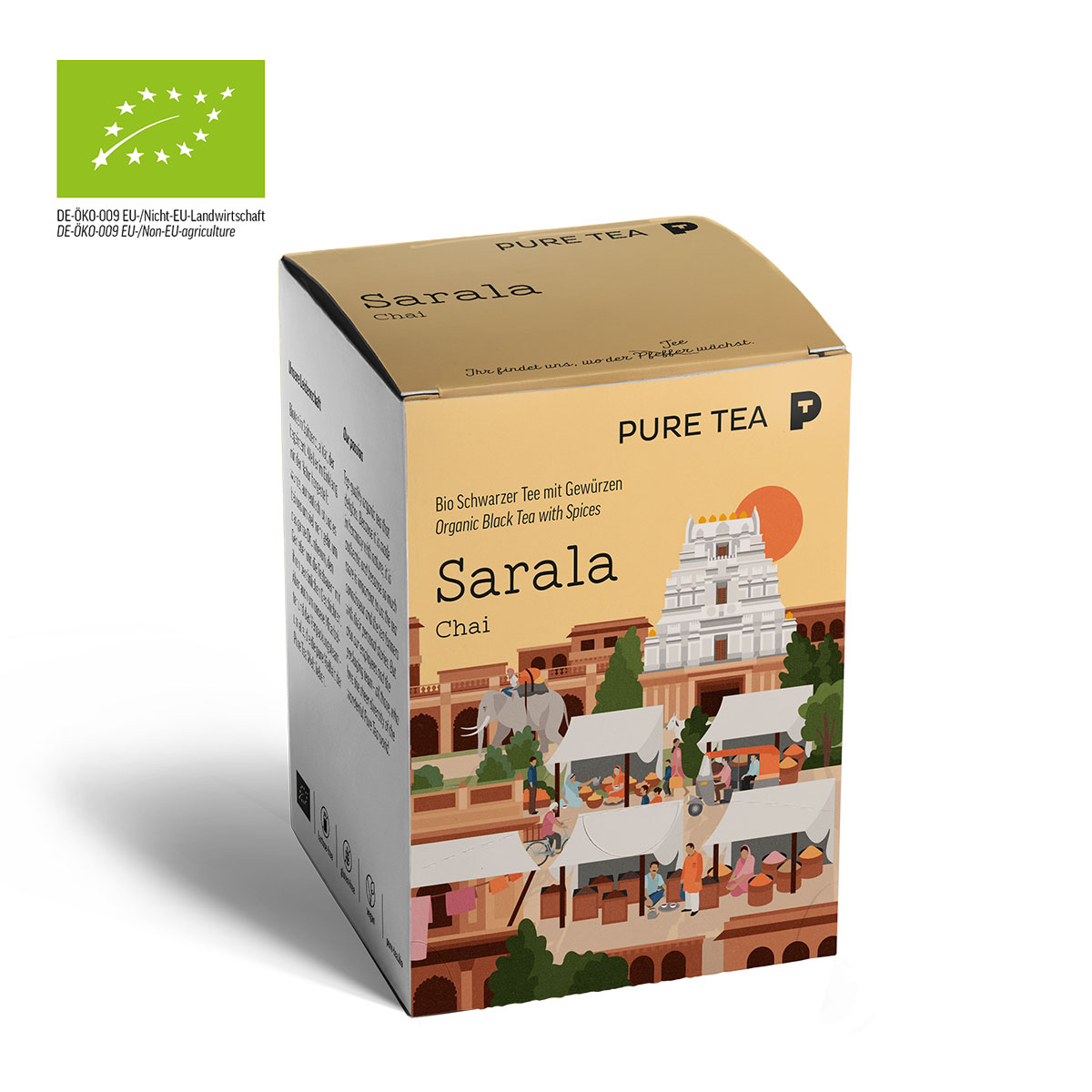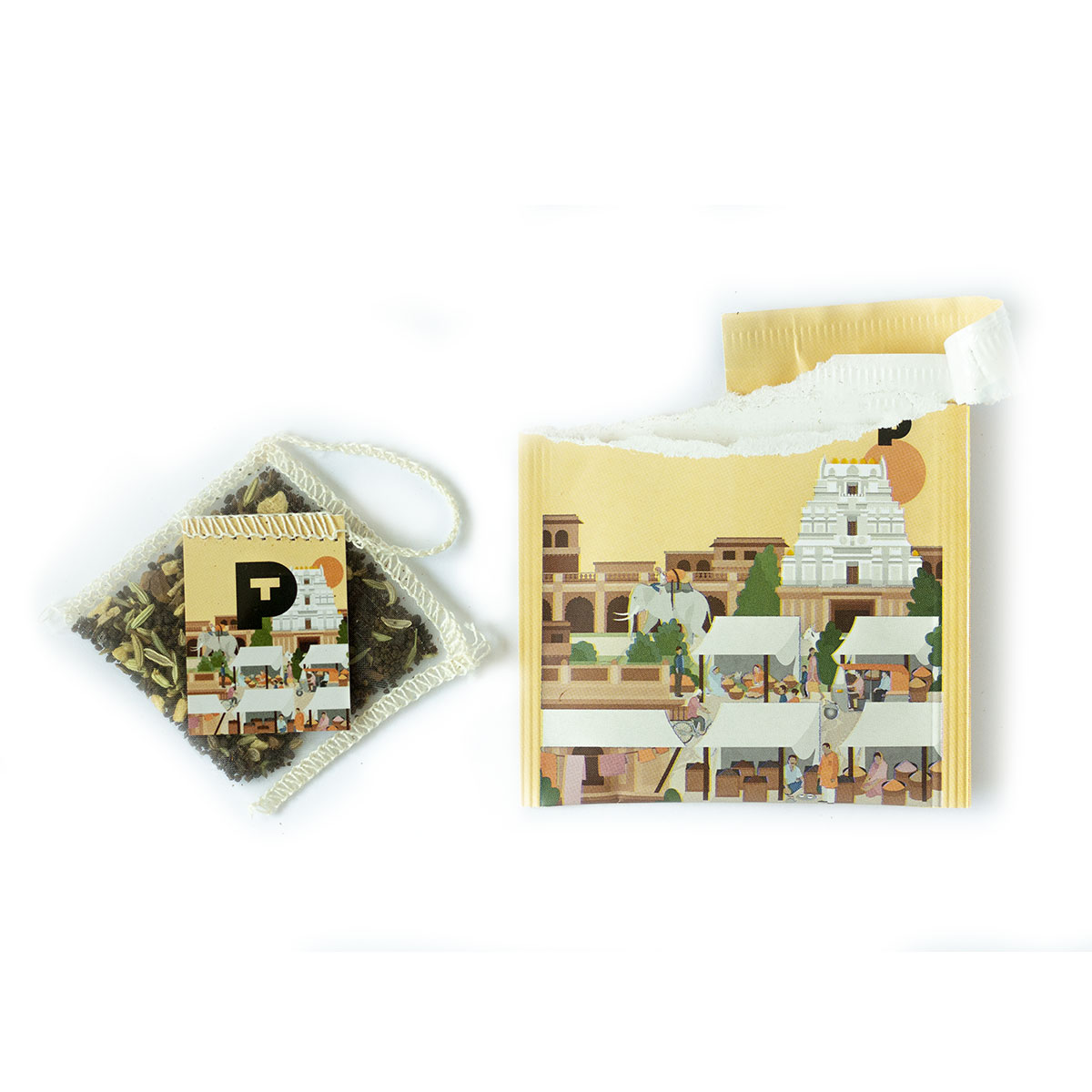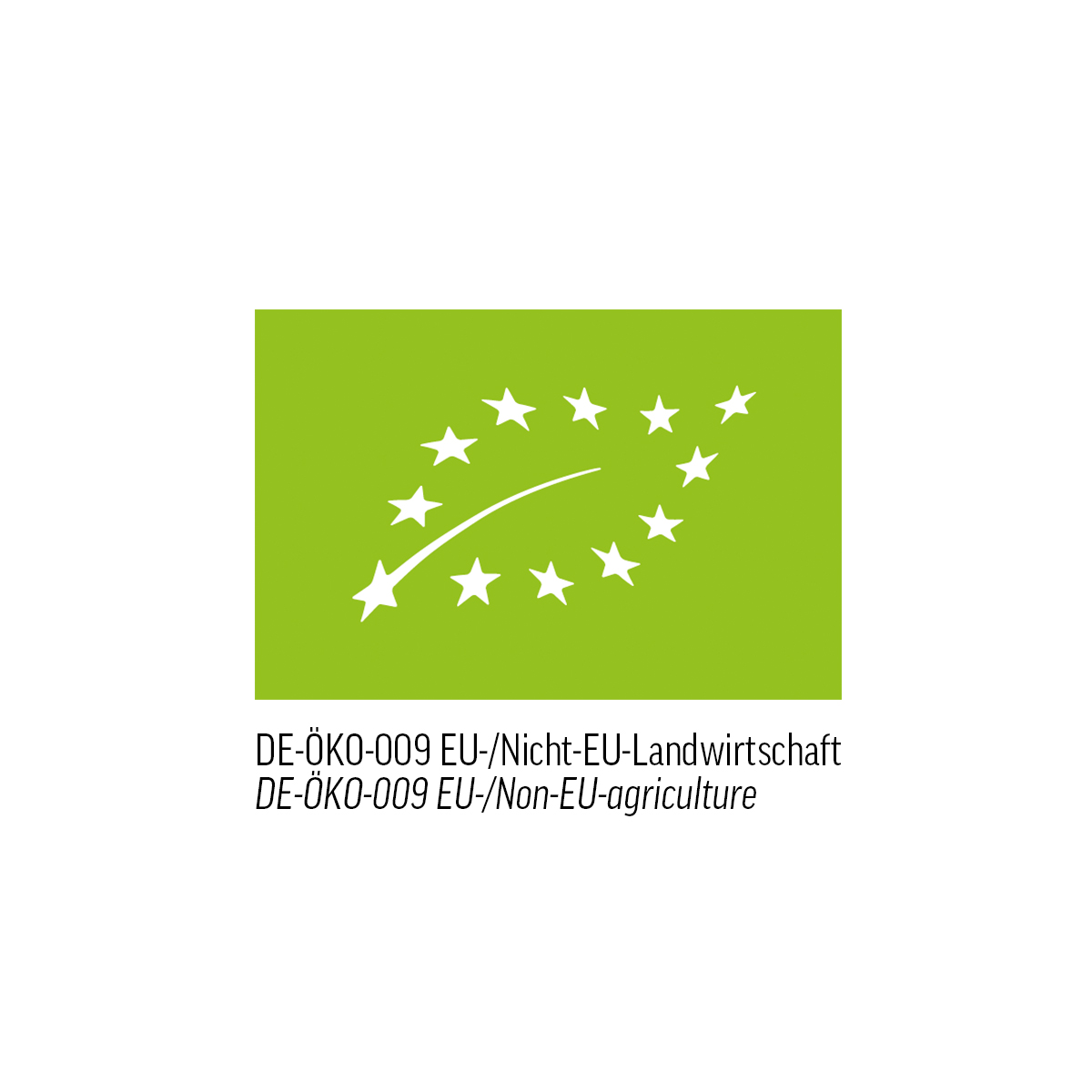 €9.95*
Base Price: 221,10 € / kg
Available, delivery time depending on country of delivery
Even as a child, Sarala wanted to become a Chaiwala with her own tea stand just like her father. A challenge, because traditionally this work is reserved for men. Today, she made it. People love their 'Chaiwali' – their tea lady. And her spicy chai, which she prepares with love and according to her own recipe. And we love Sarala for sharing the secret ingredients for her wonderful chai tea with us.
Black tea*, 15 % cinnamon*, fennel*, ginger pieces*, 5 % cloves*, 5 % anise* *from certified organic cultivation.
Use one pillow bag per cup (0.4l) and pour fresh boiling water over it. Let it steep for 3-5 minutes.