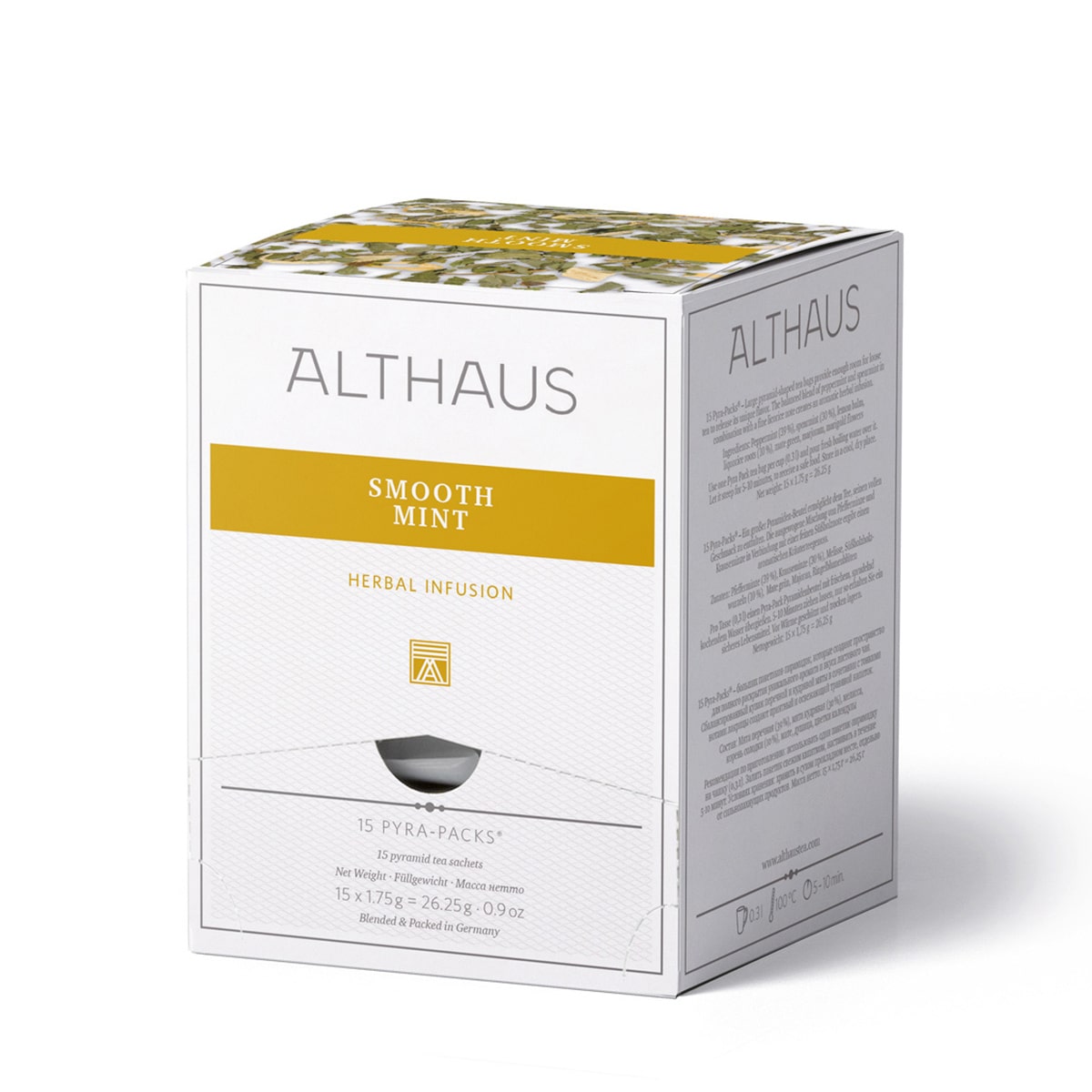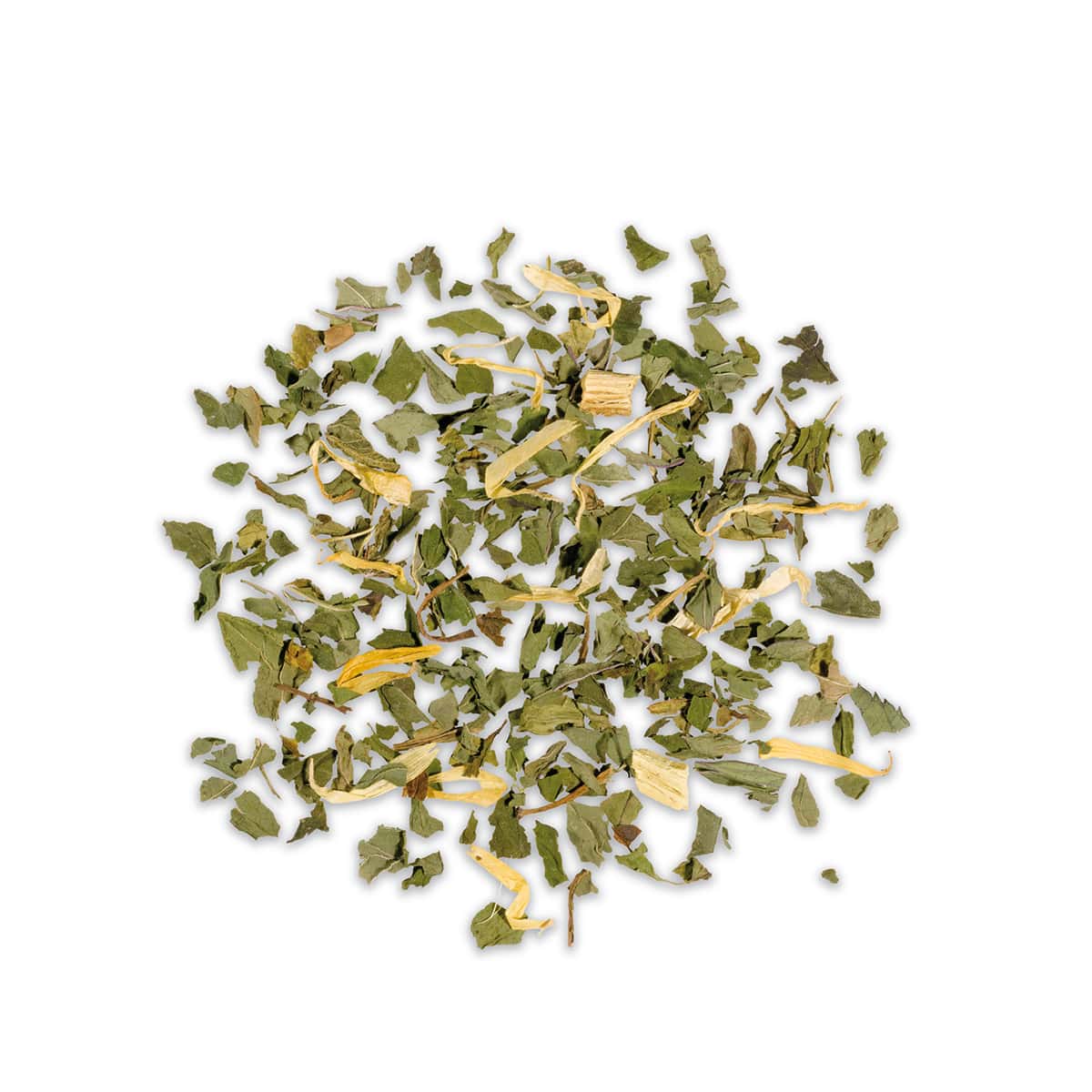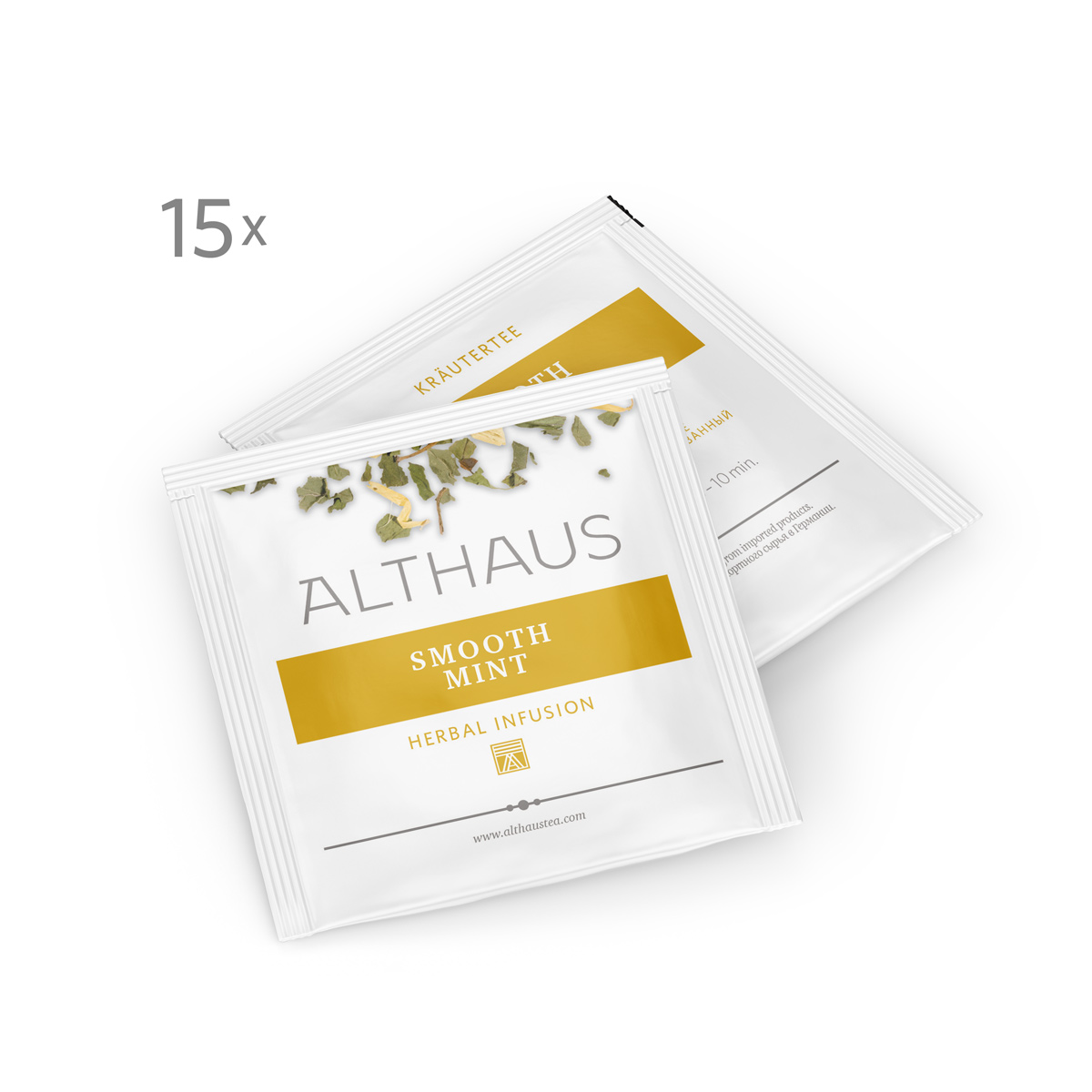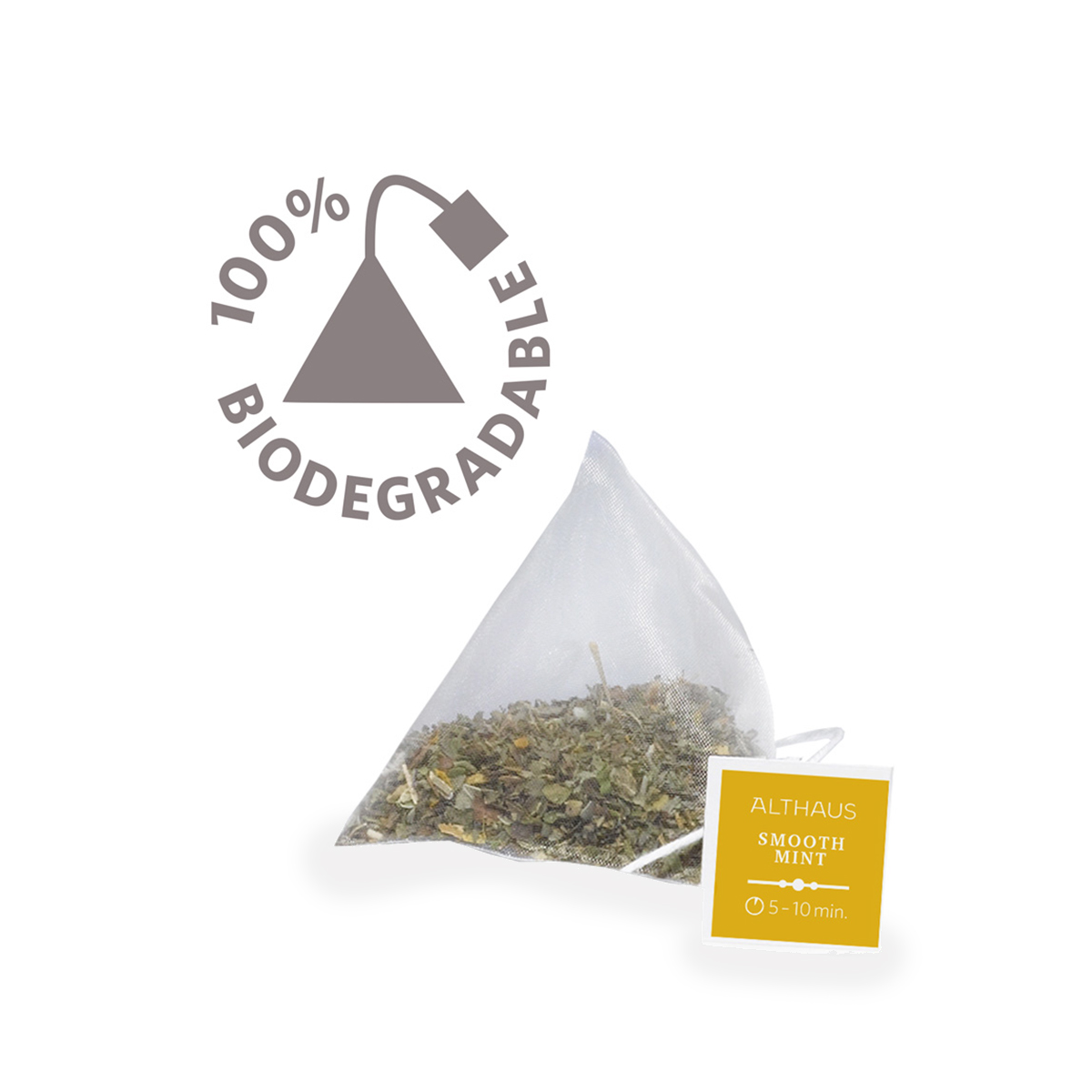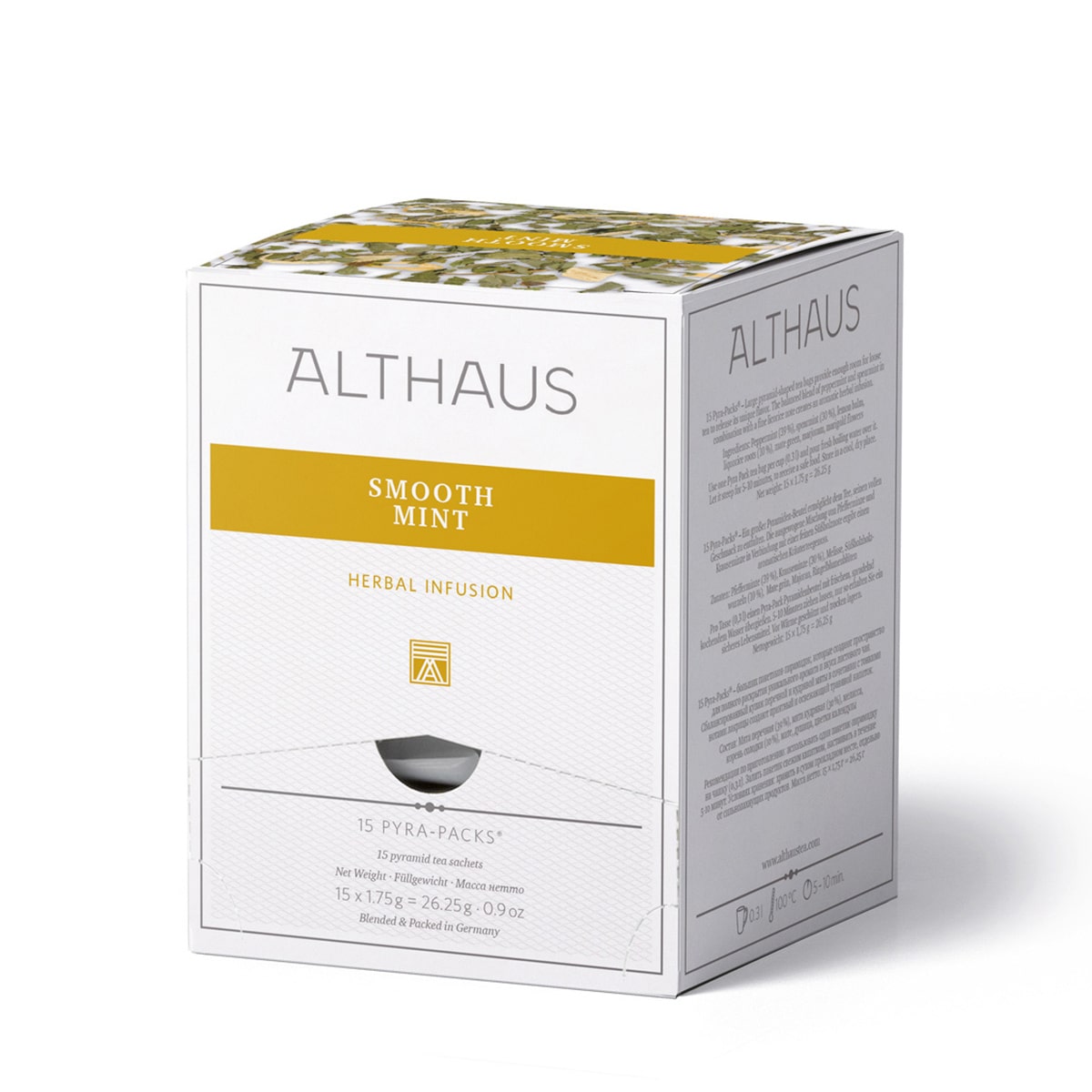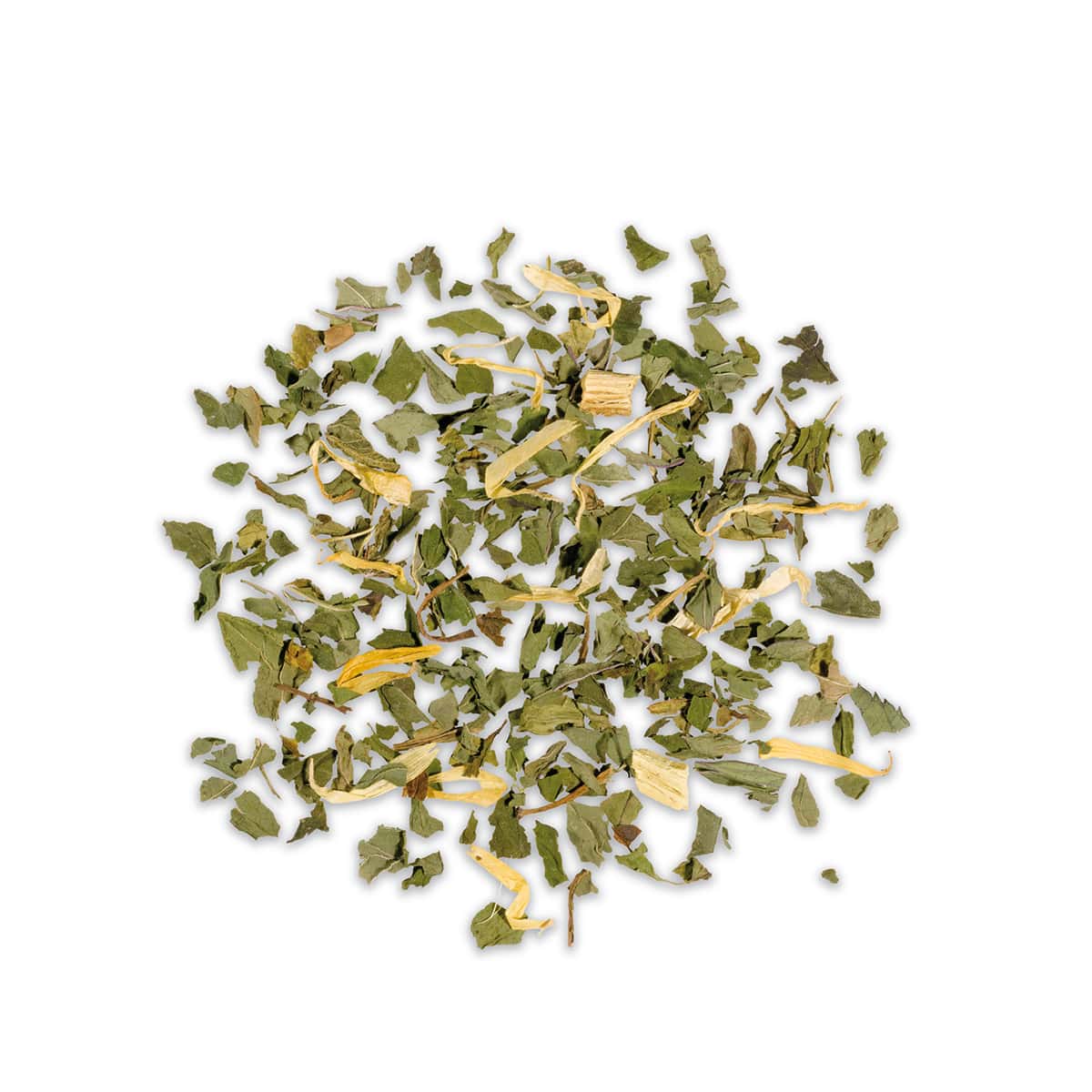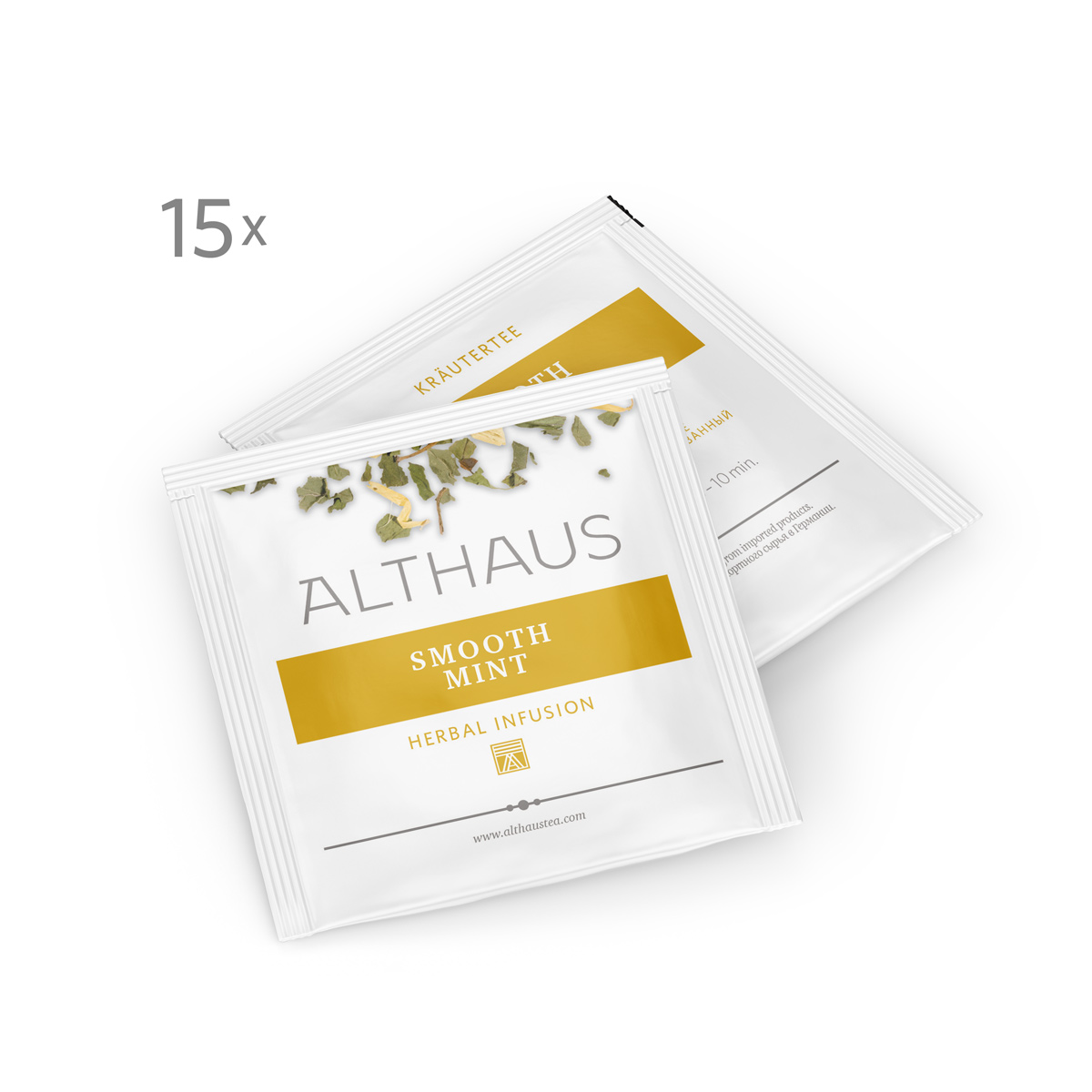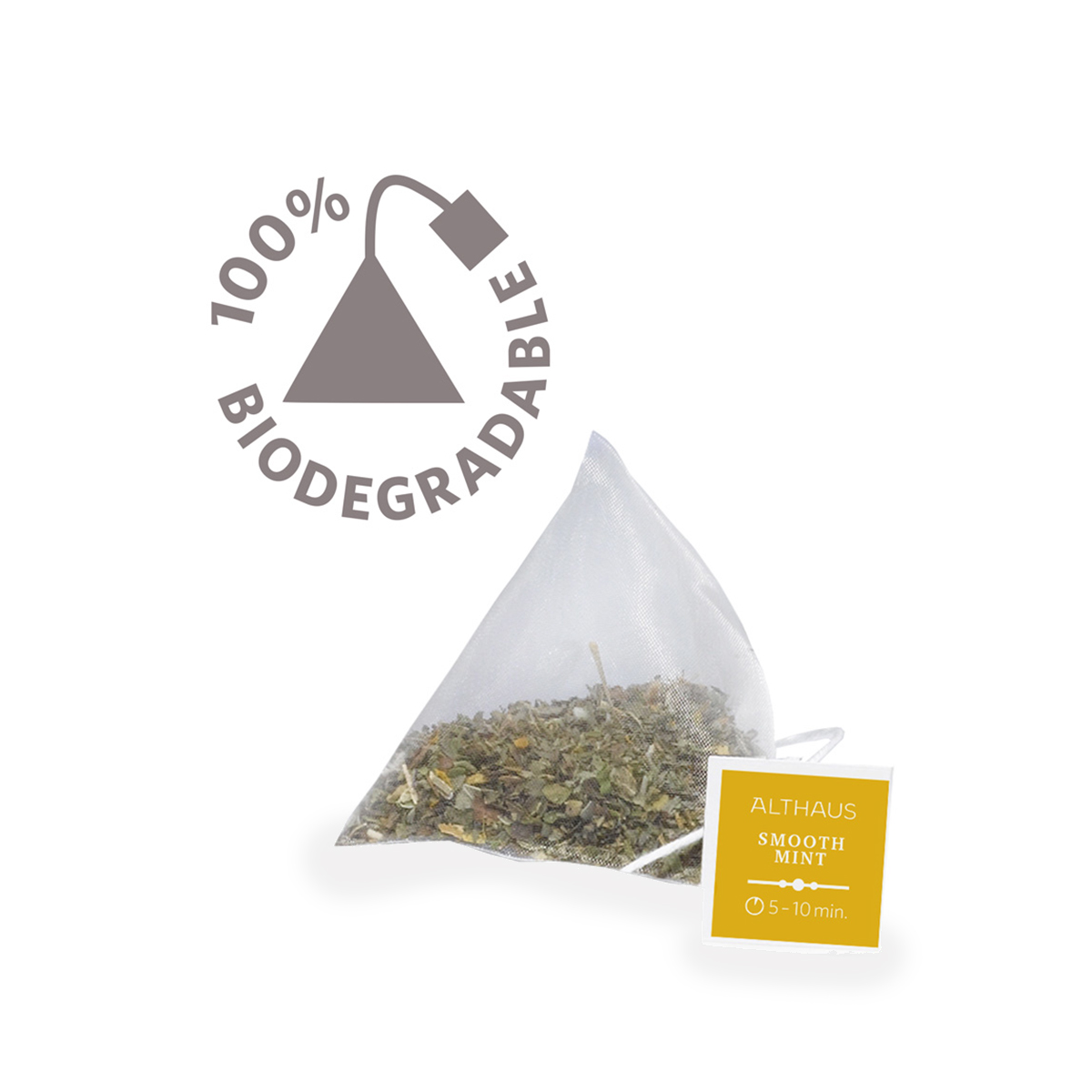 €7.35*
Base Price: 280,00 € / kg
Available, delivery time depending on country of delivery
The balanced blend of peppermint and spearmint in combination with a fine licorice note creates an aromatic herbal infusion.

Peppermint (39 %), spearmint (30 %), lemon balm, liquorice roots (10 %), mate, green, marjoram, marigold flowers
Use one Pyra-Pack tea bag per cup (0.3l) and pour fresh boiling water over it.
Let it steep for 5-10 minutes, to receive a safe drink.