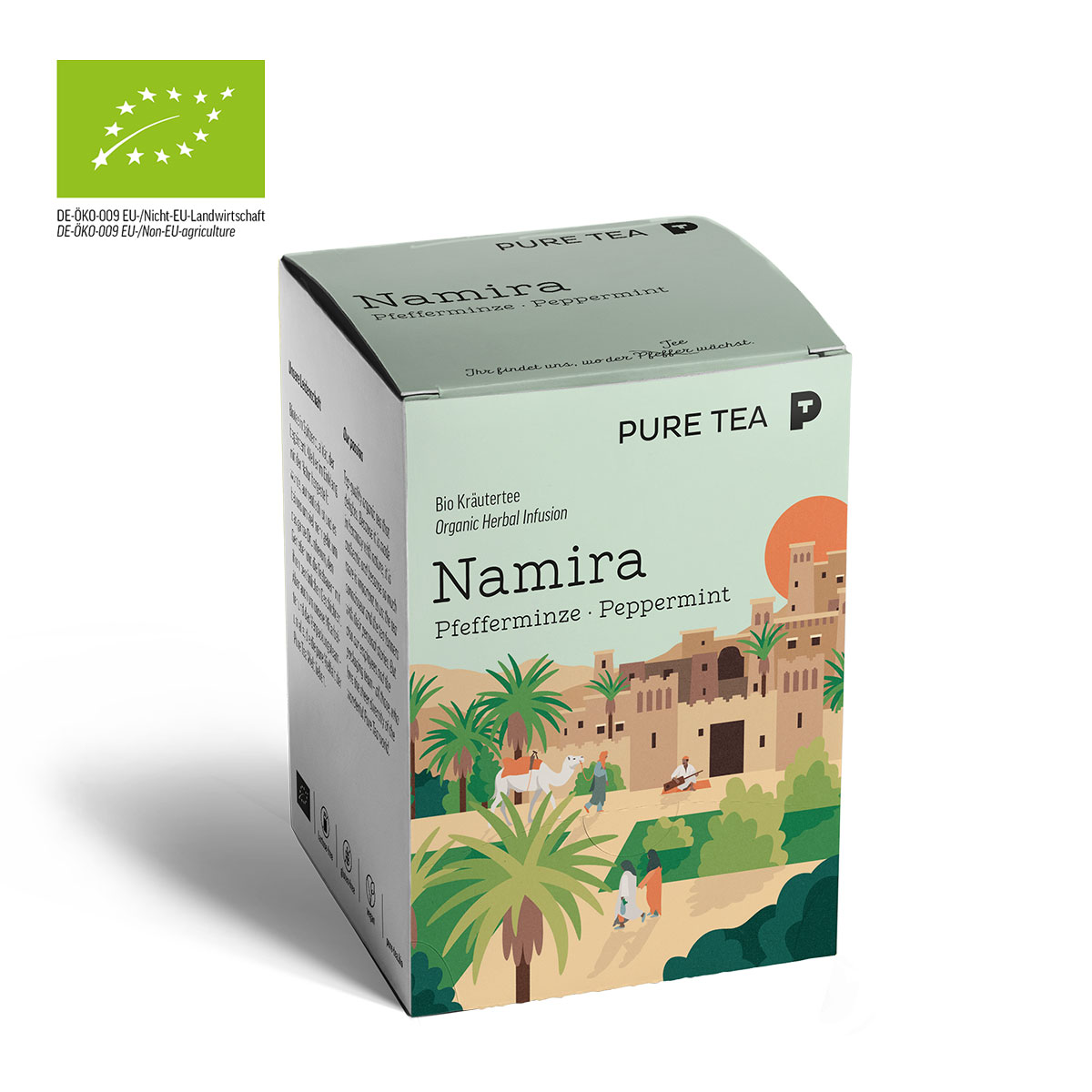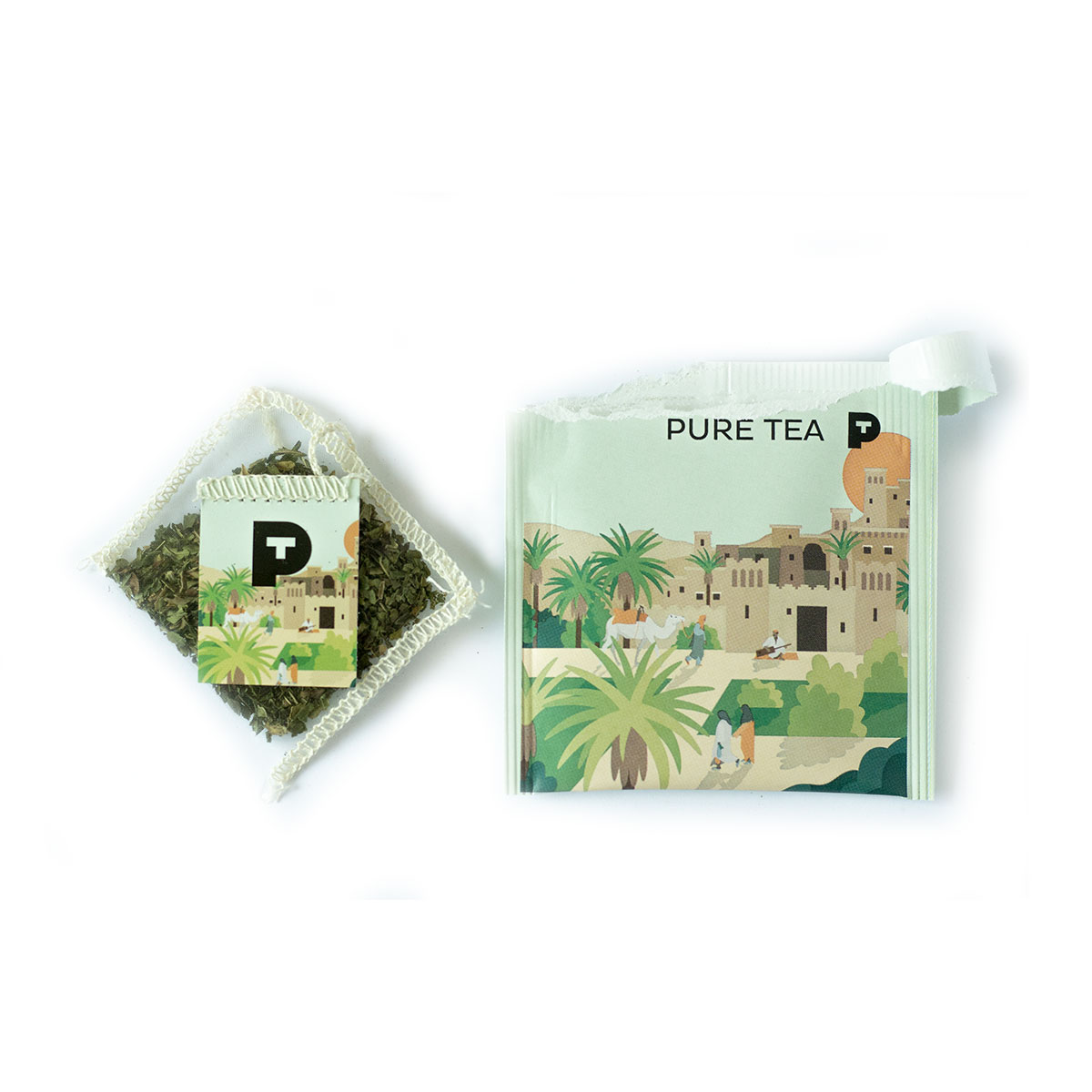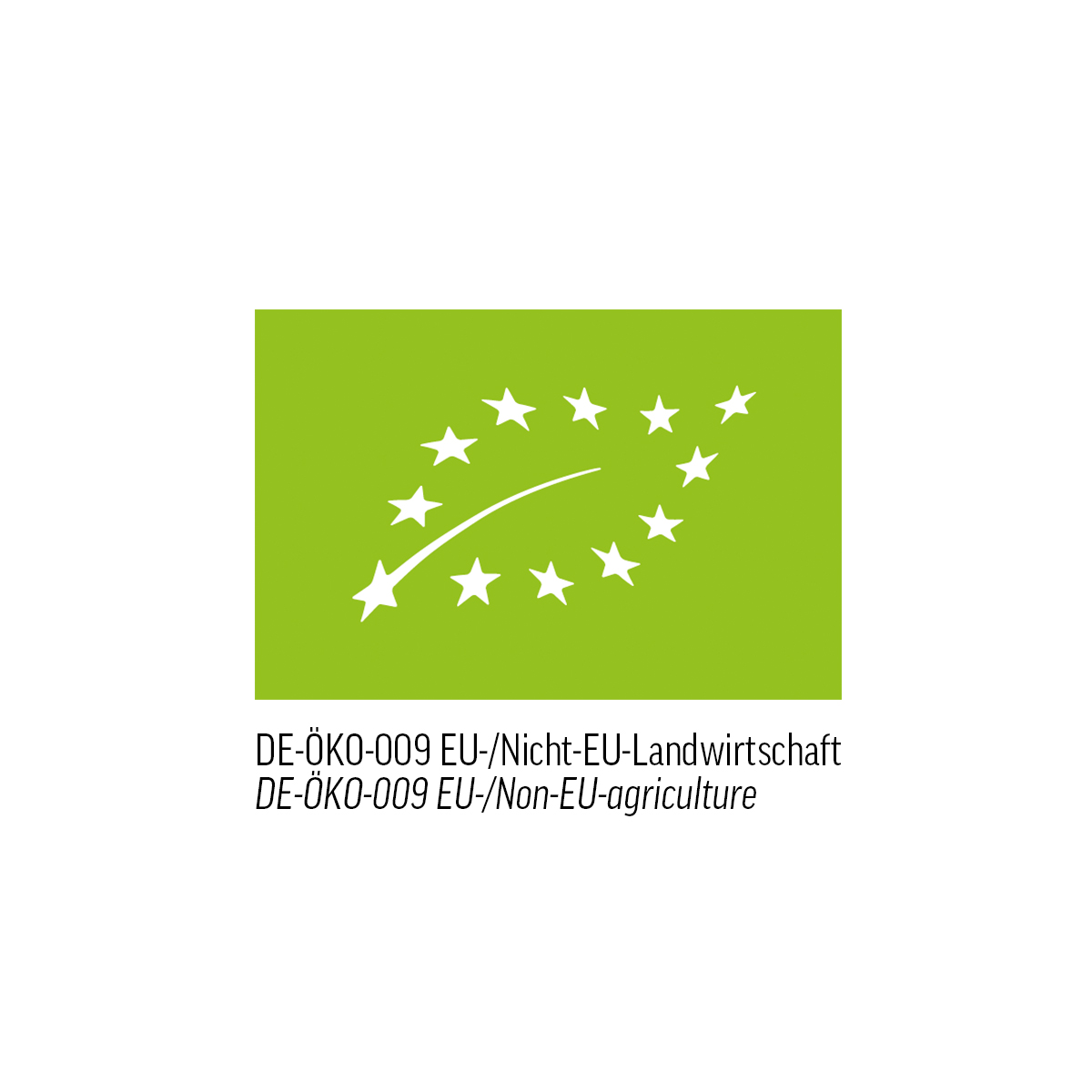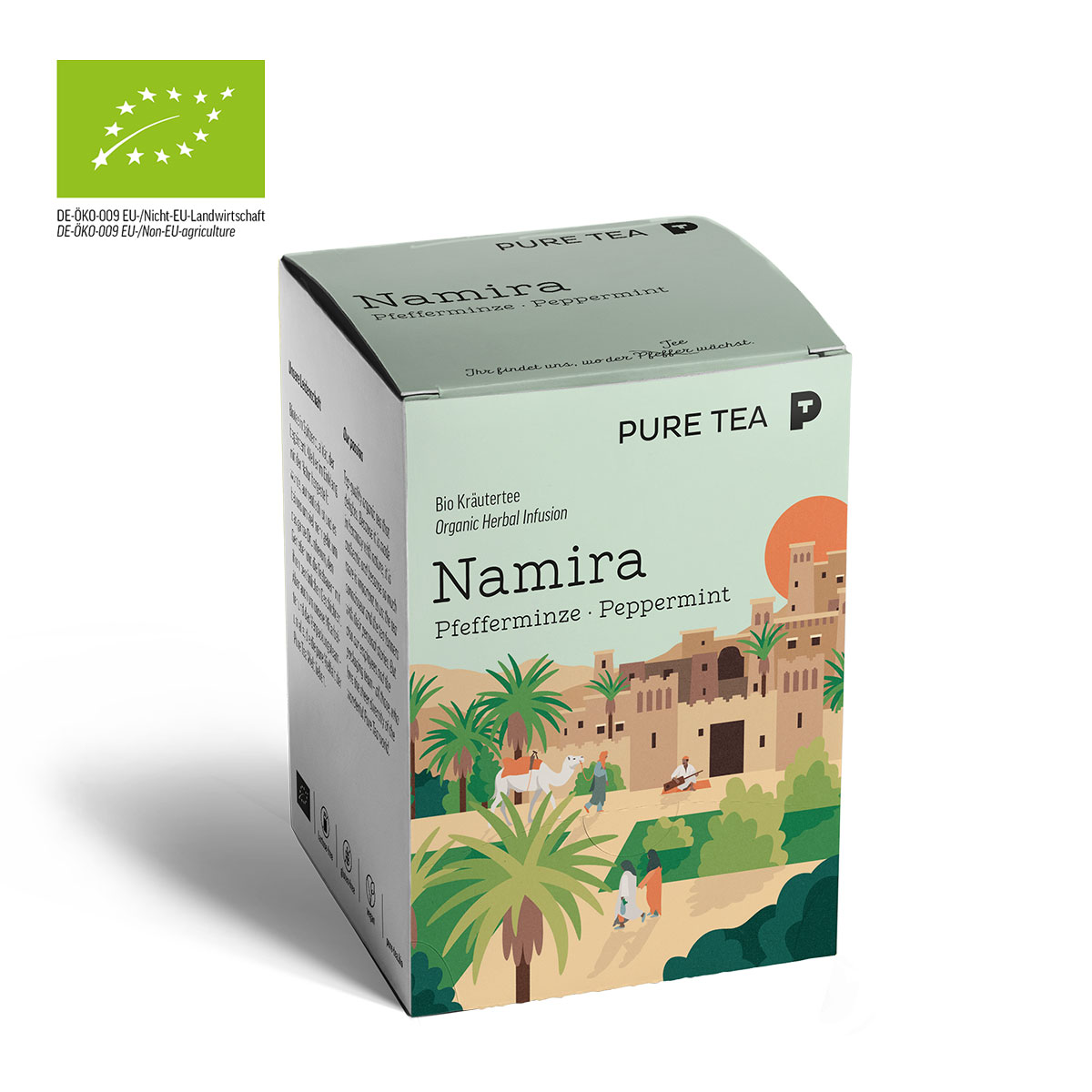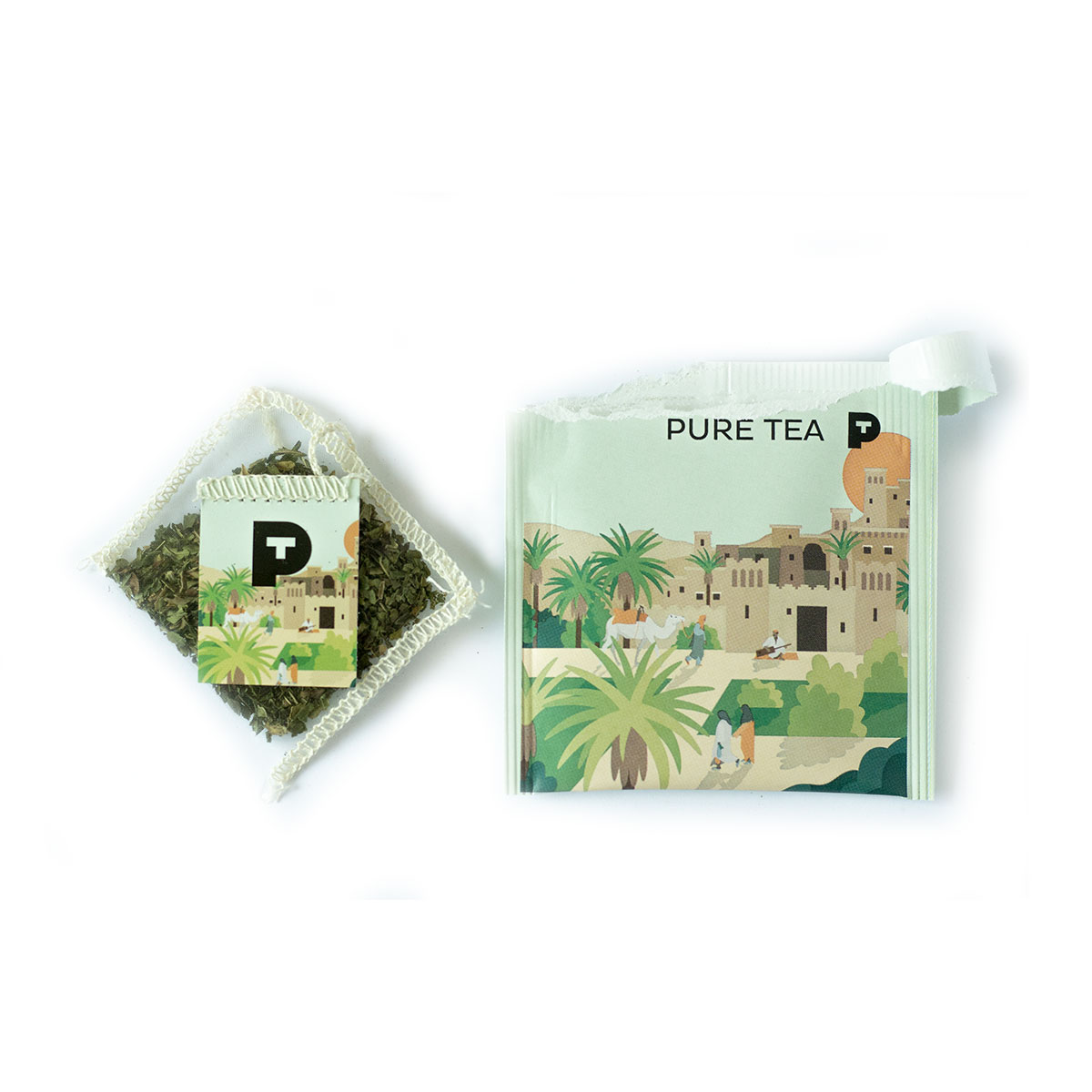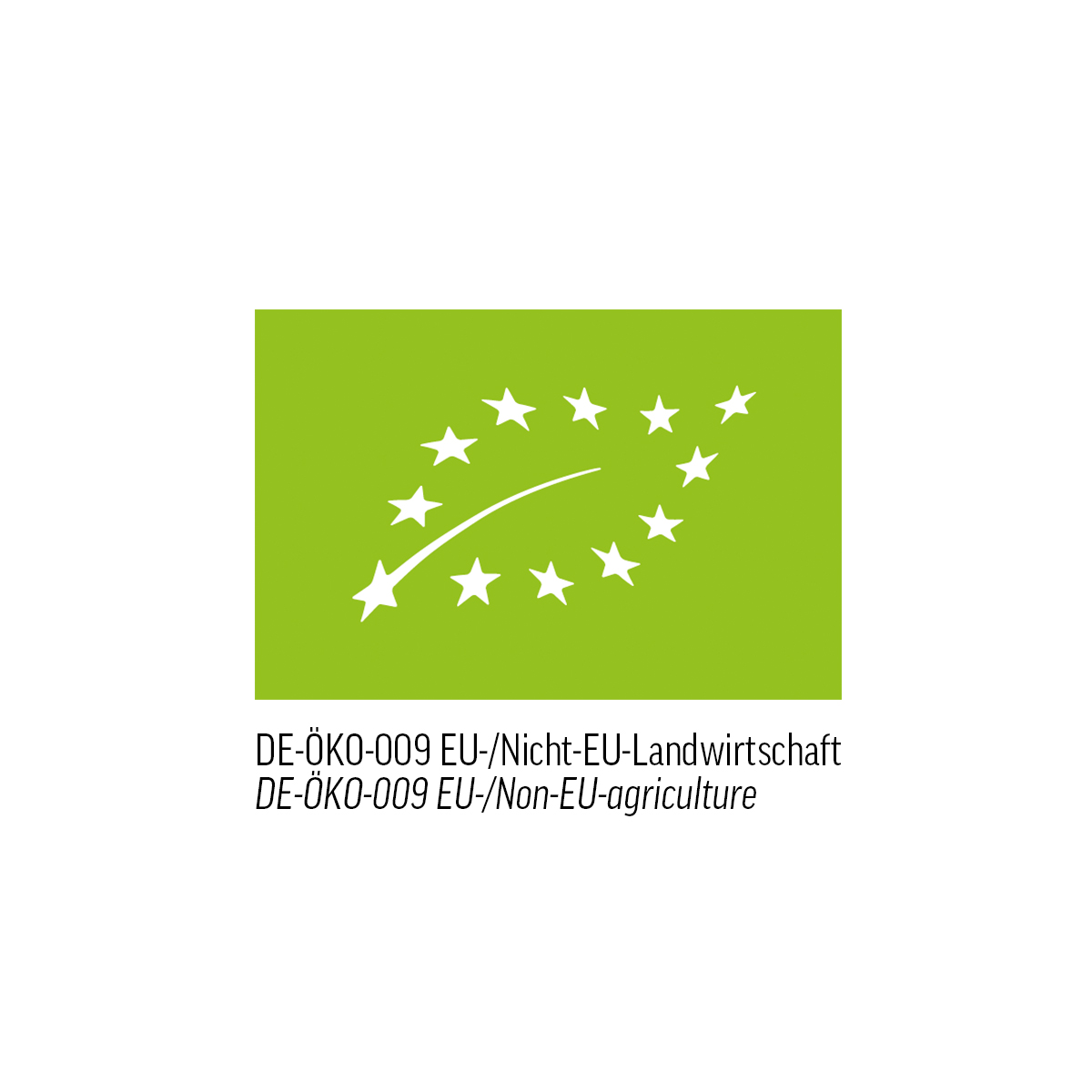 €9.95*
Base Price: 442,20 € / kg
Available, delivery time depending on country of delivery
Namira studied in Europe, but she loves to live in her North African homeland. Between palm trees, camels and fragrant fields full of aromatic peppermint. Mint has always been an integral part of the culinary tradition of their country. She is happy to share her culture with us. And we at Pure Tea are pleased, we can offer such a flavorful peppermint tea to you.
Peppermint* *from certified organic cultivation.
Use one pillow bag per 0.4l portion and pour fresh boiling water over it.
Let it steep for 5-10 minutes, to receive a safe drink.