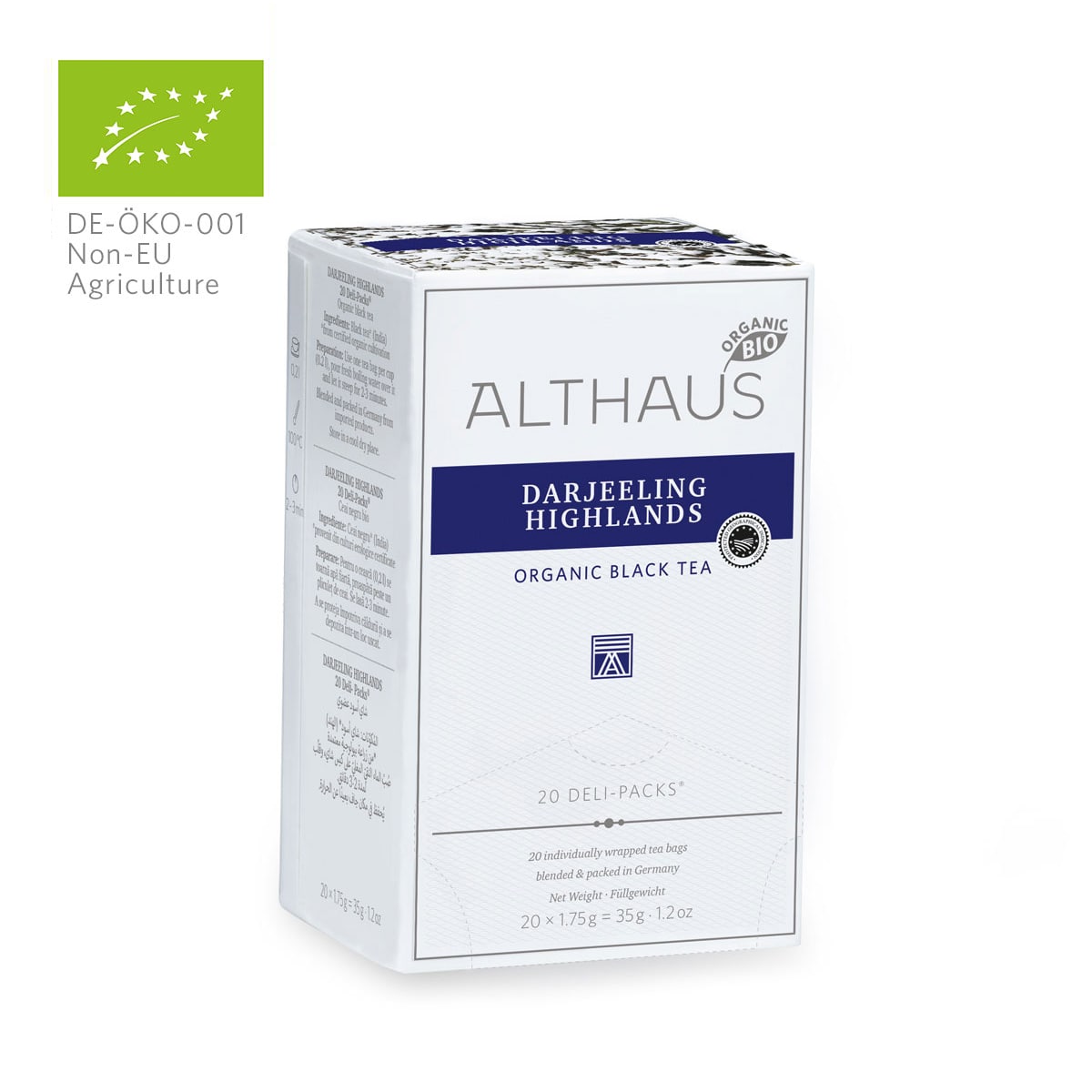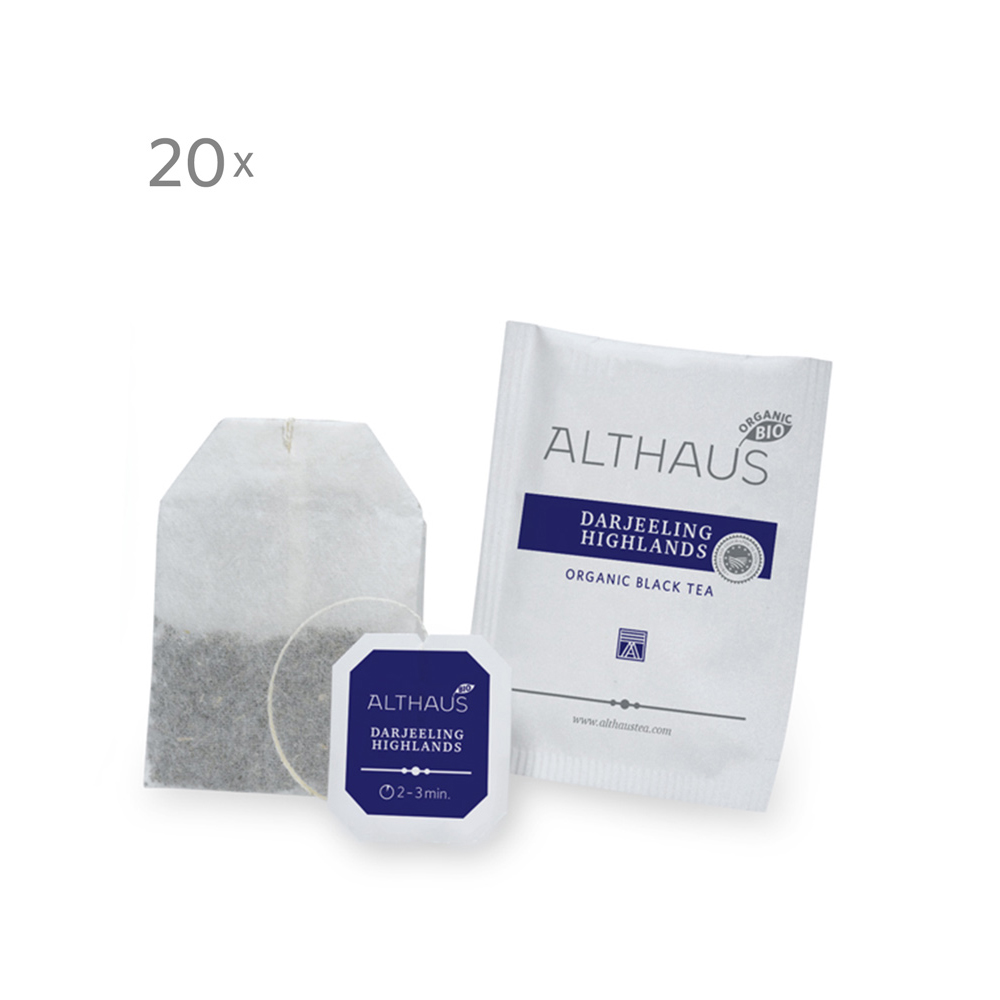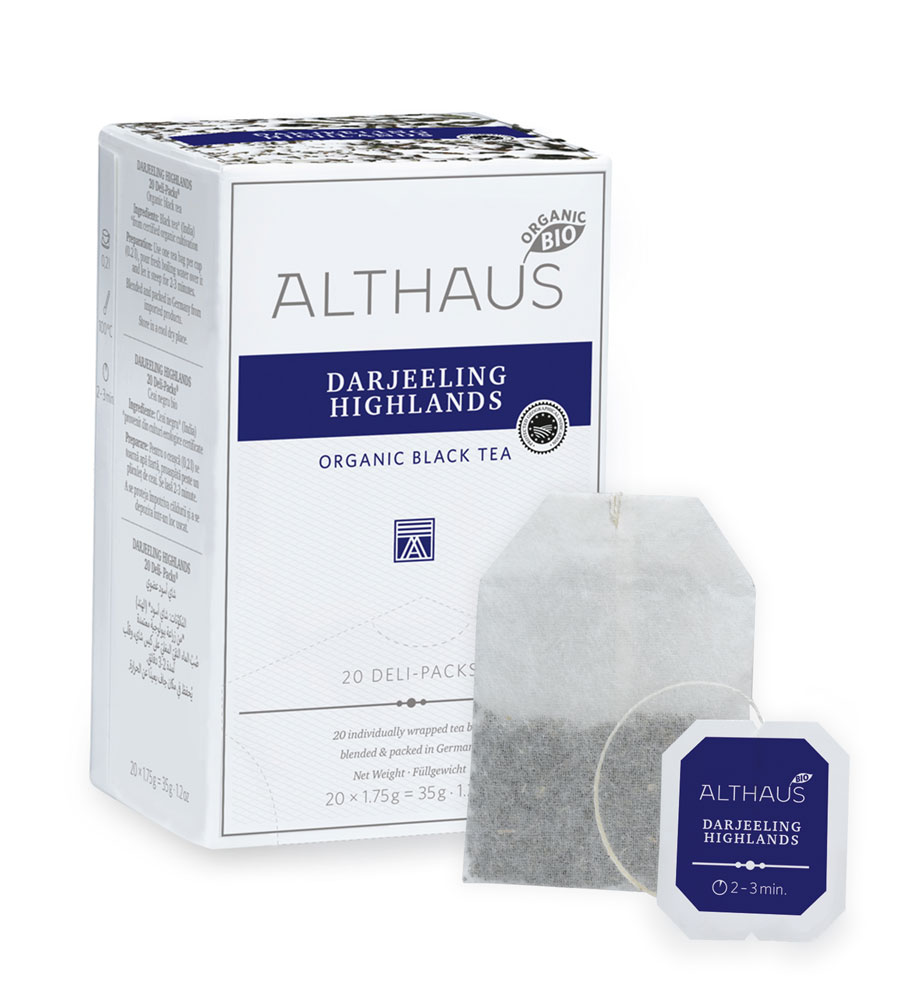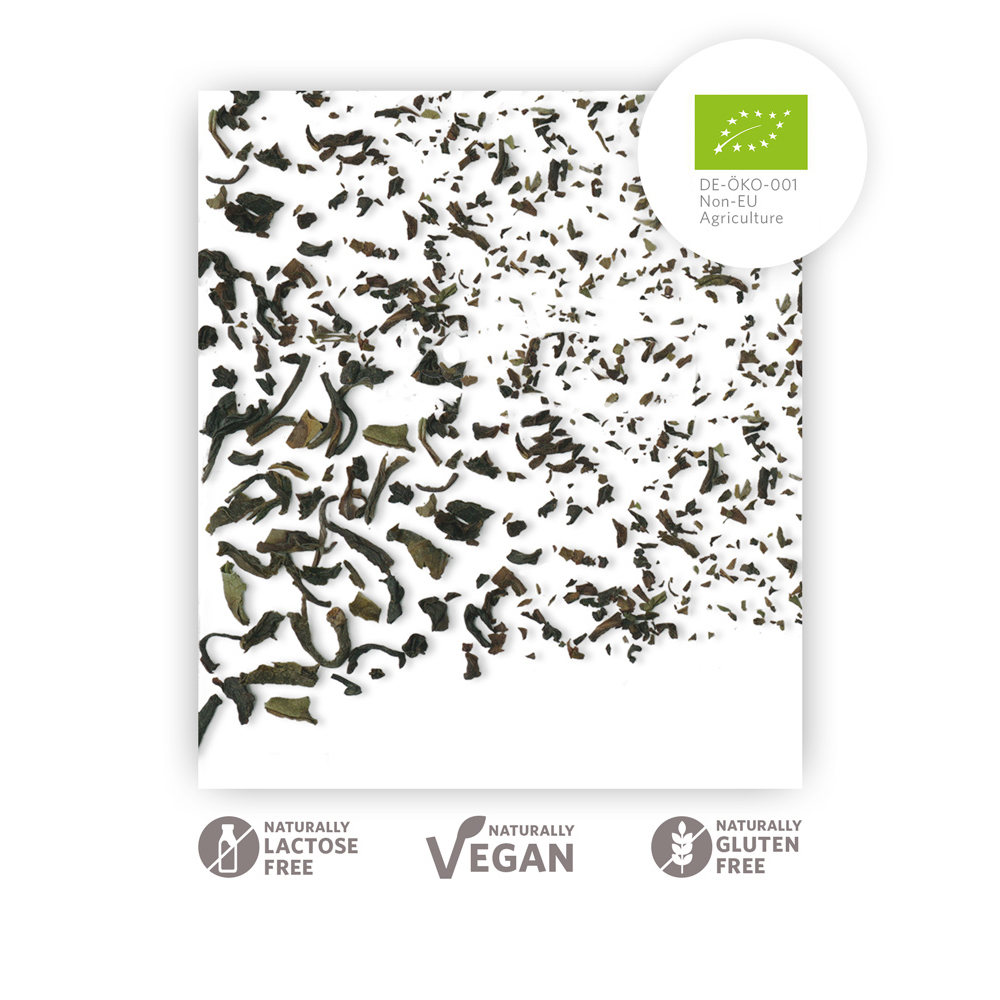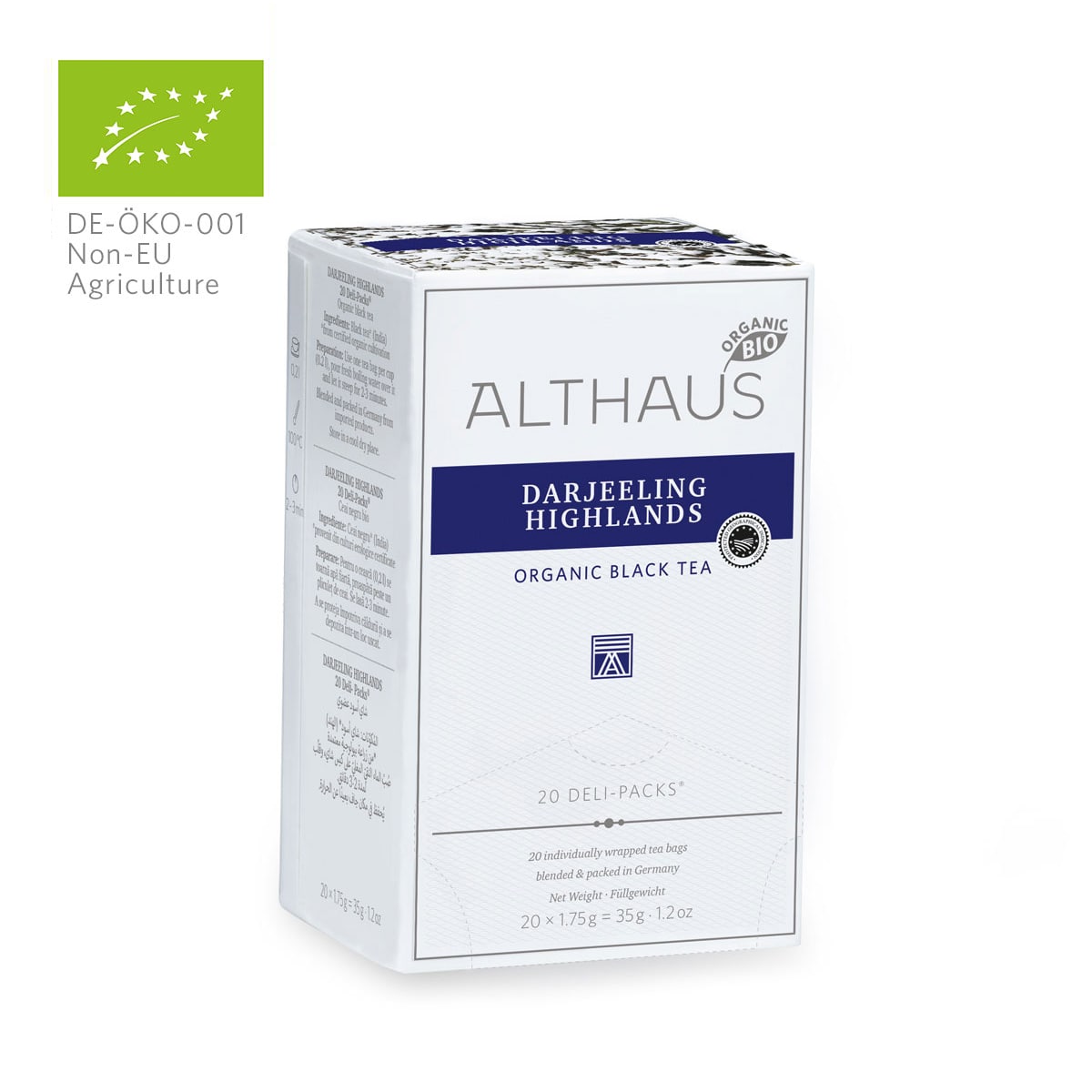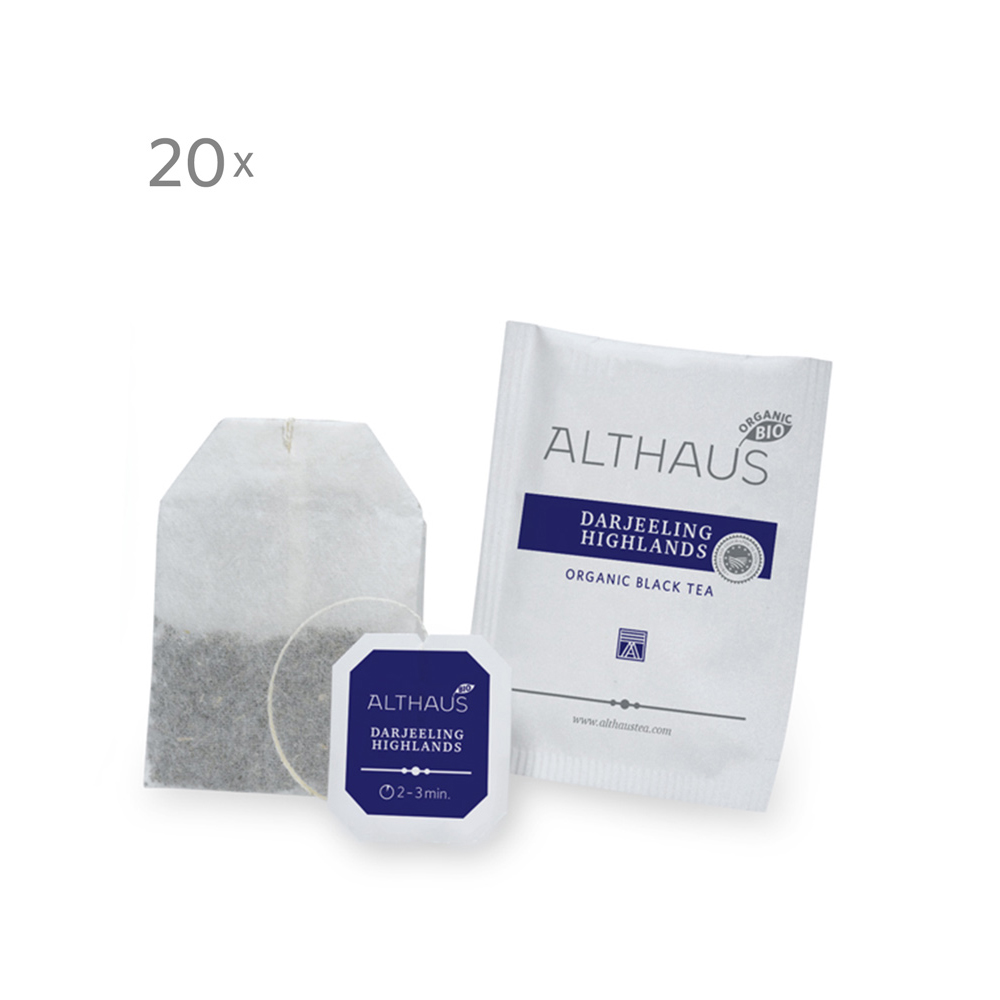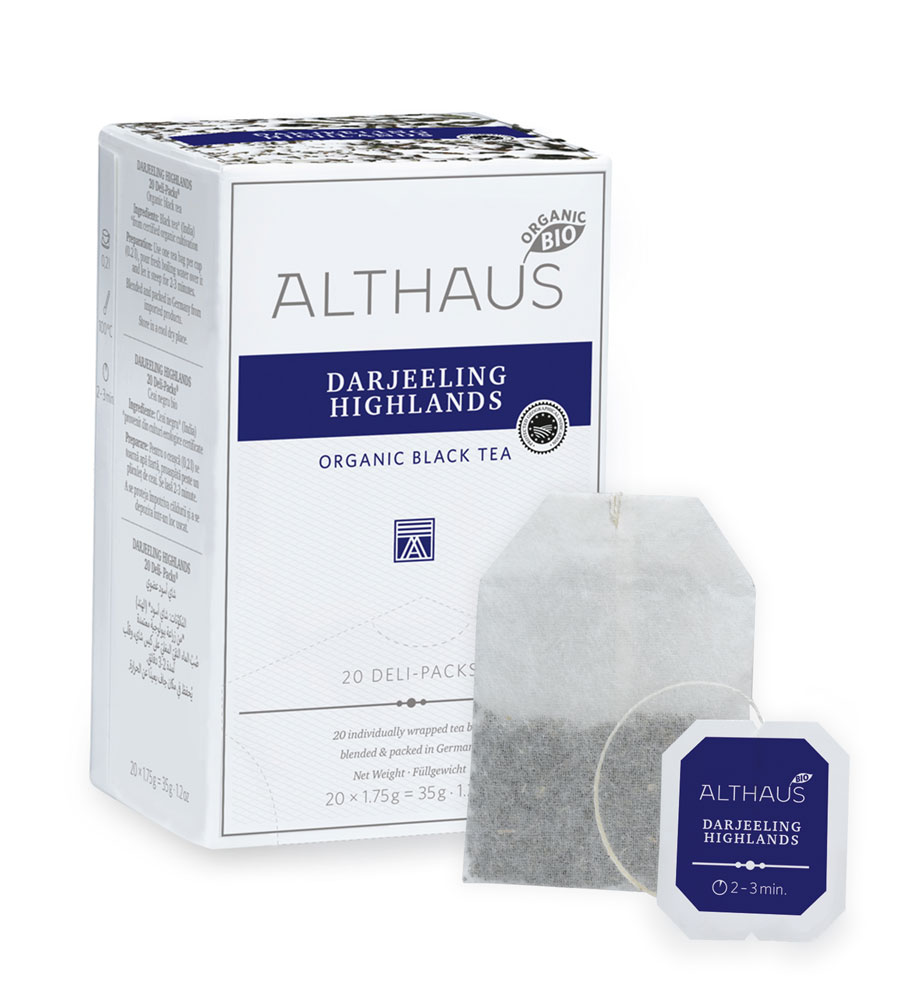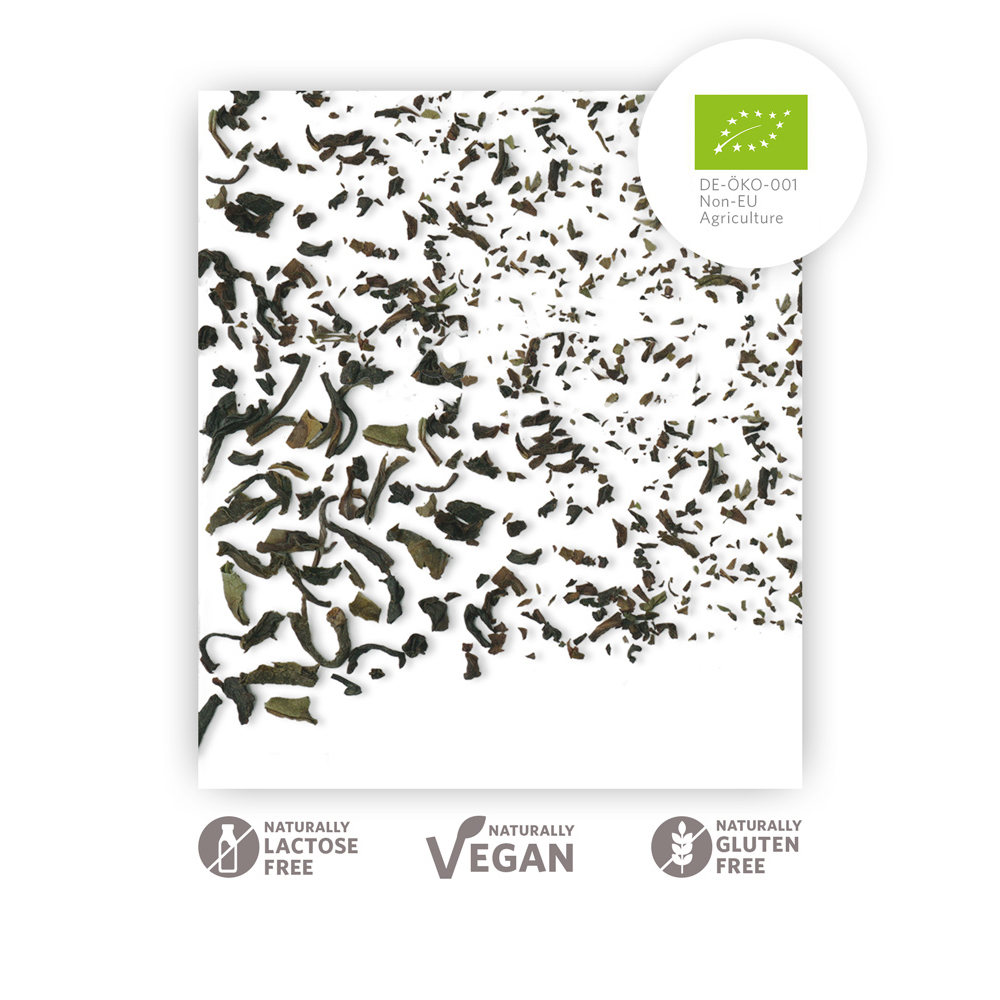 €3.99*
Base Price: 114,00 € / kg
Available, delivery time depending on country of delivery
An excellent highland black tea blend, plucked at the plantations of Darjeeling. It conveys a smooth taste with light nut and fruit nuances and a muscatel flavor.
Black tea* *from certified organic cultivation (DE-ÖKO-001 Non-EU Agriculture)
Use one tea bag per cup (0.2l) and pour fresh boiling water over it. Let it steep for 2-4 minutes.