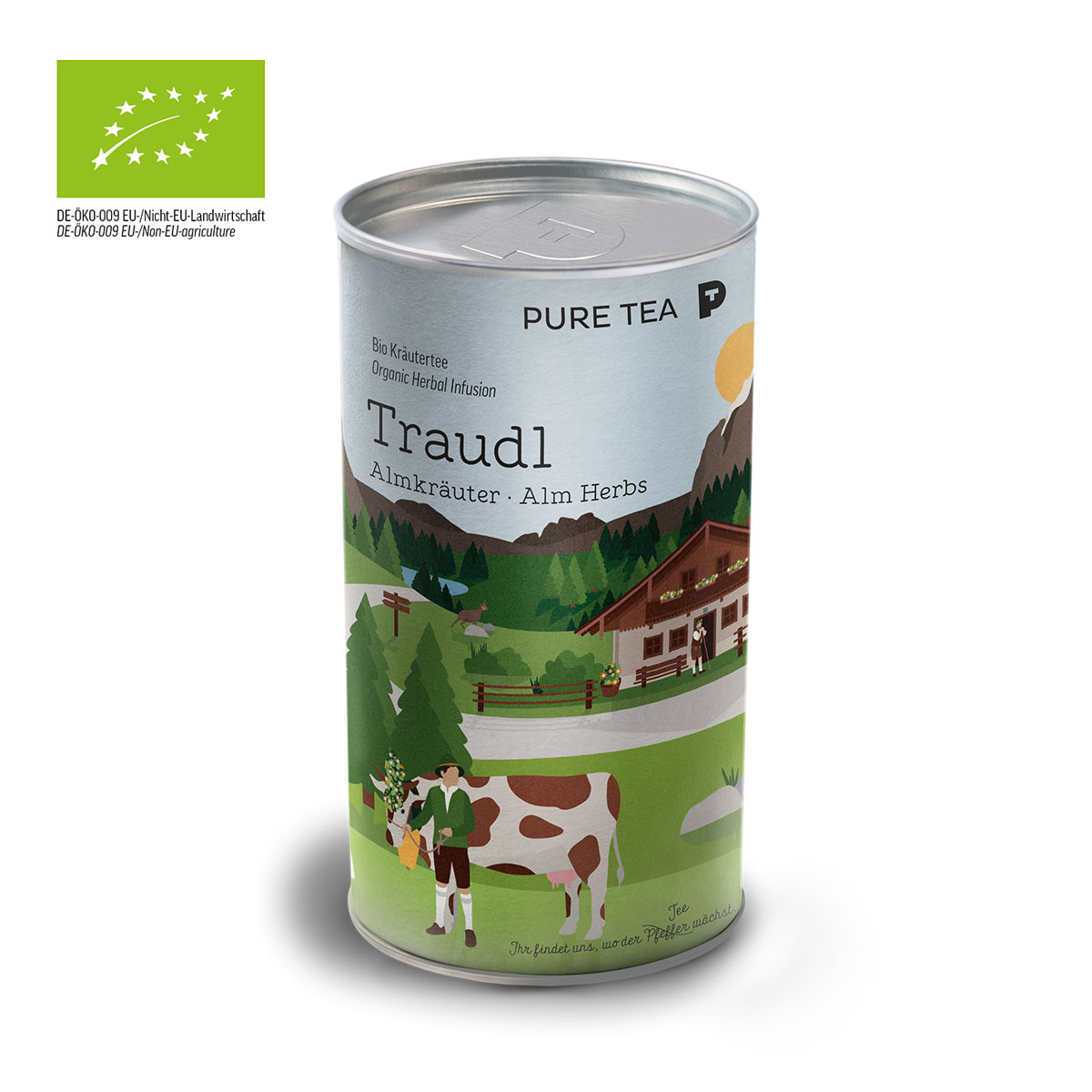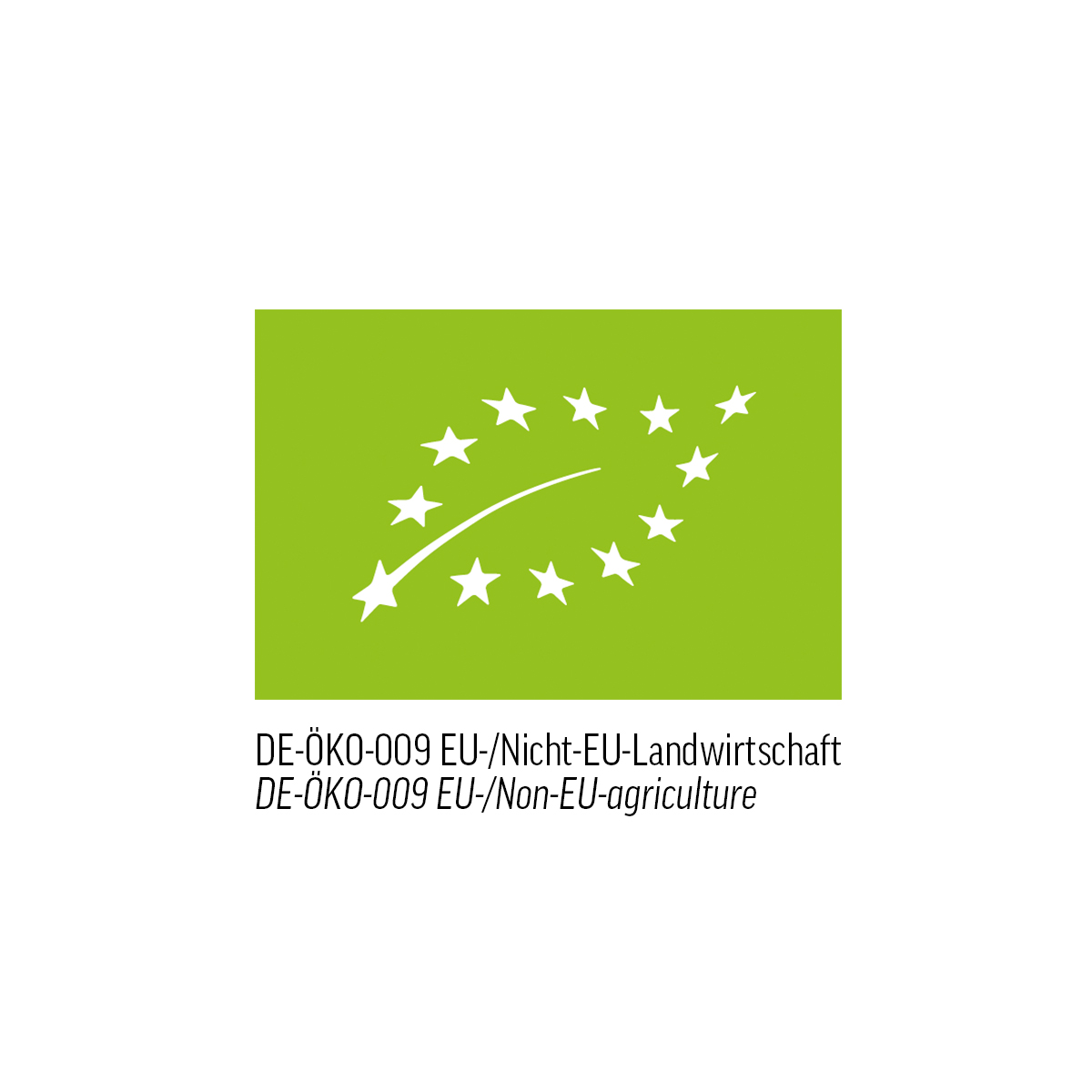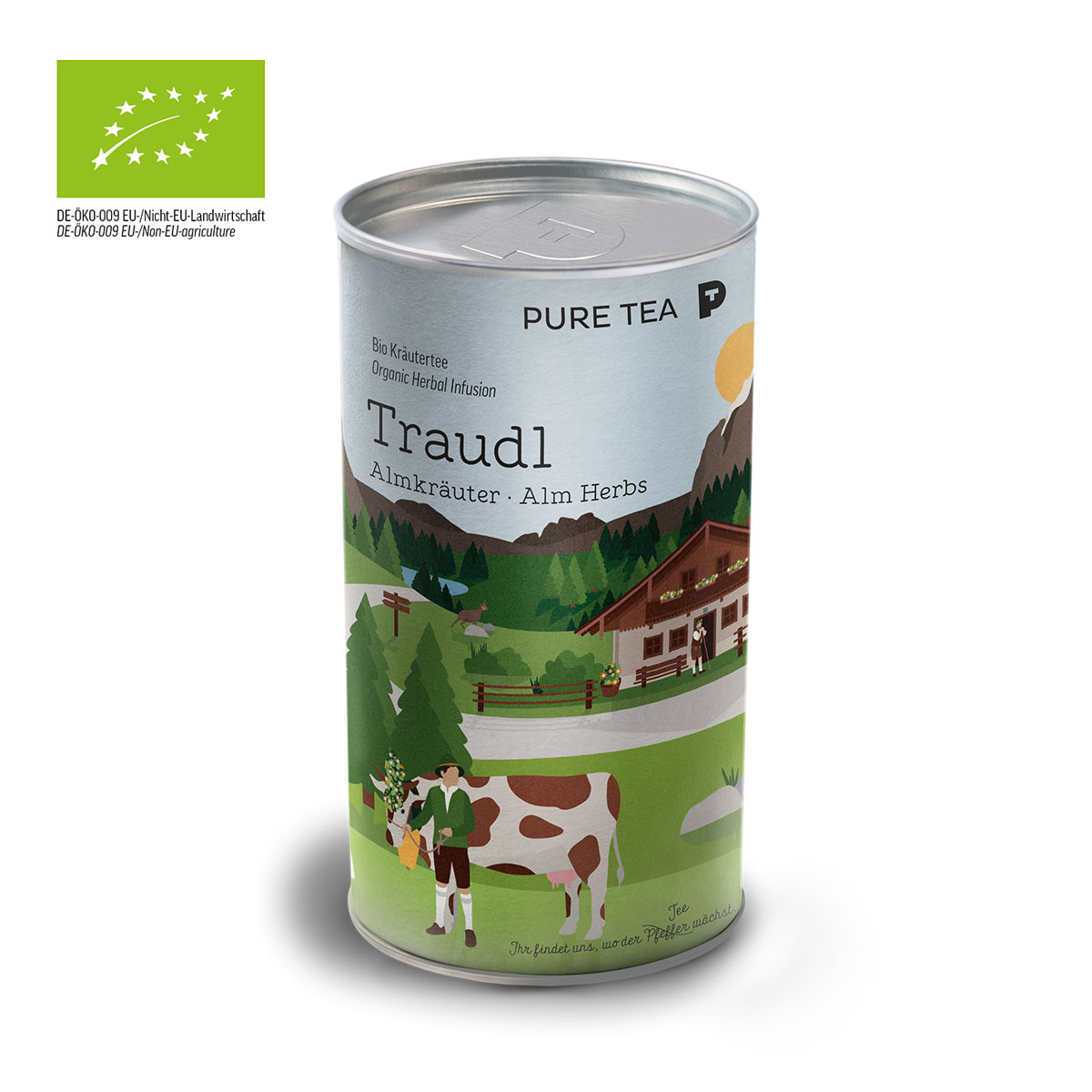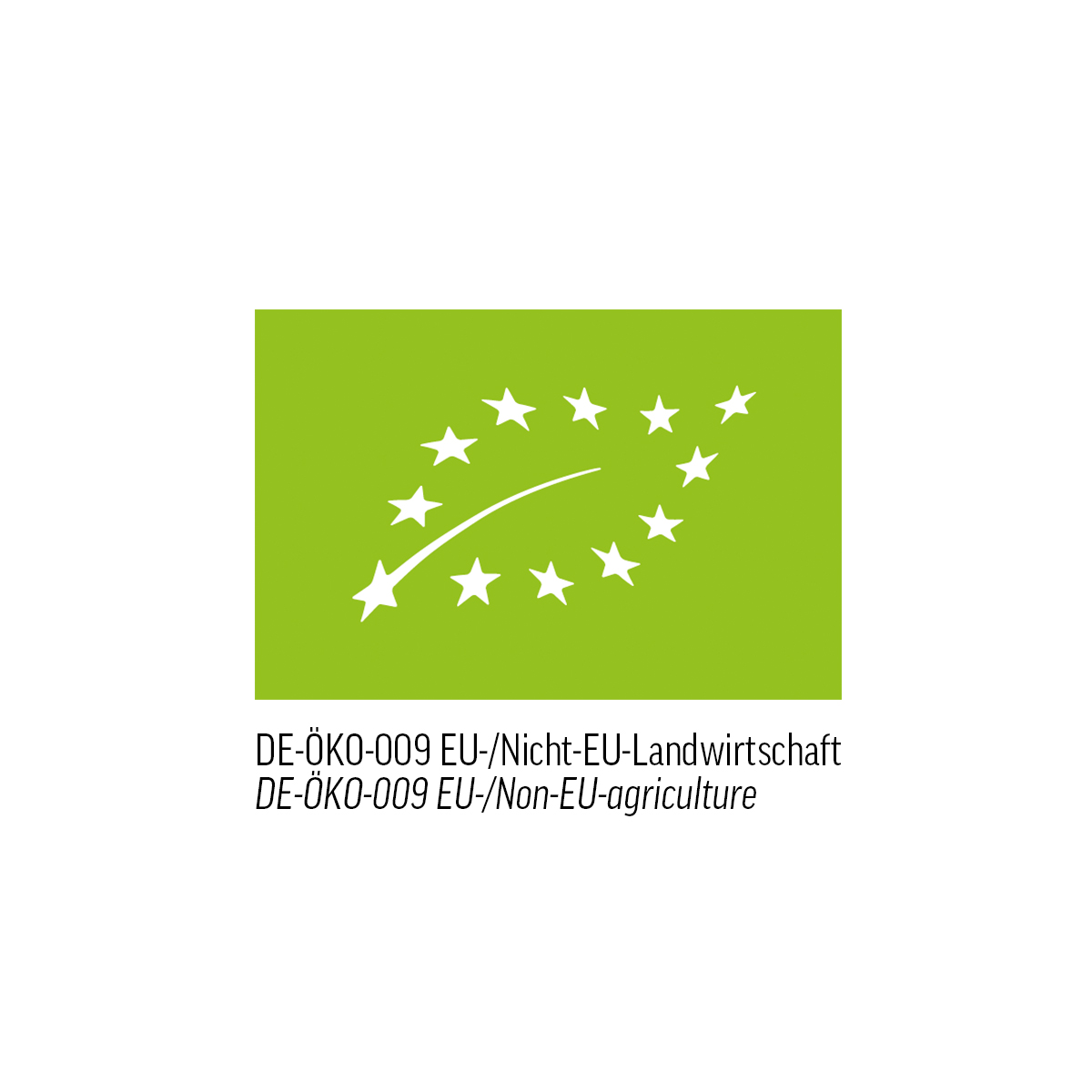 €10.95*
Base Price: 121,70 € / kg
Available, delivery time depending on country of delivery
When Traudl starts her way home from the Alm, she finds an incredible variety of local herbs along the footpath: ribwort plantain, burdock root, chamomile blossoms and dandelion, among others. At home, she brews herself a large pot of tea from her finds. This is our cozy feelgood infusion, just to Traudl's taste.
Apple pieces*, 9 % ribwort leaves*, 9 % apple mint*, 9 % lemon balm*, 9 % dandelion root*, sweet blackberry leaves*, 4.5 % lemon verbena*, 4.3 % barley grass*, 3.8 % sage*, black currant*, burdock root*, 2 % chamomile blossoms*, cornflower petals* * from certified organic cultivation
Use two teaspoons of tea per 0.4l portion and pour fresh boiling water over it.
Let it steep for 5-10 minutes, to receive a safe drink.