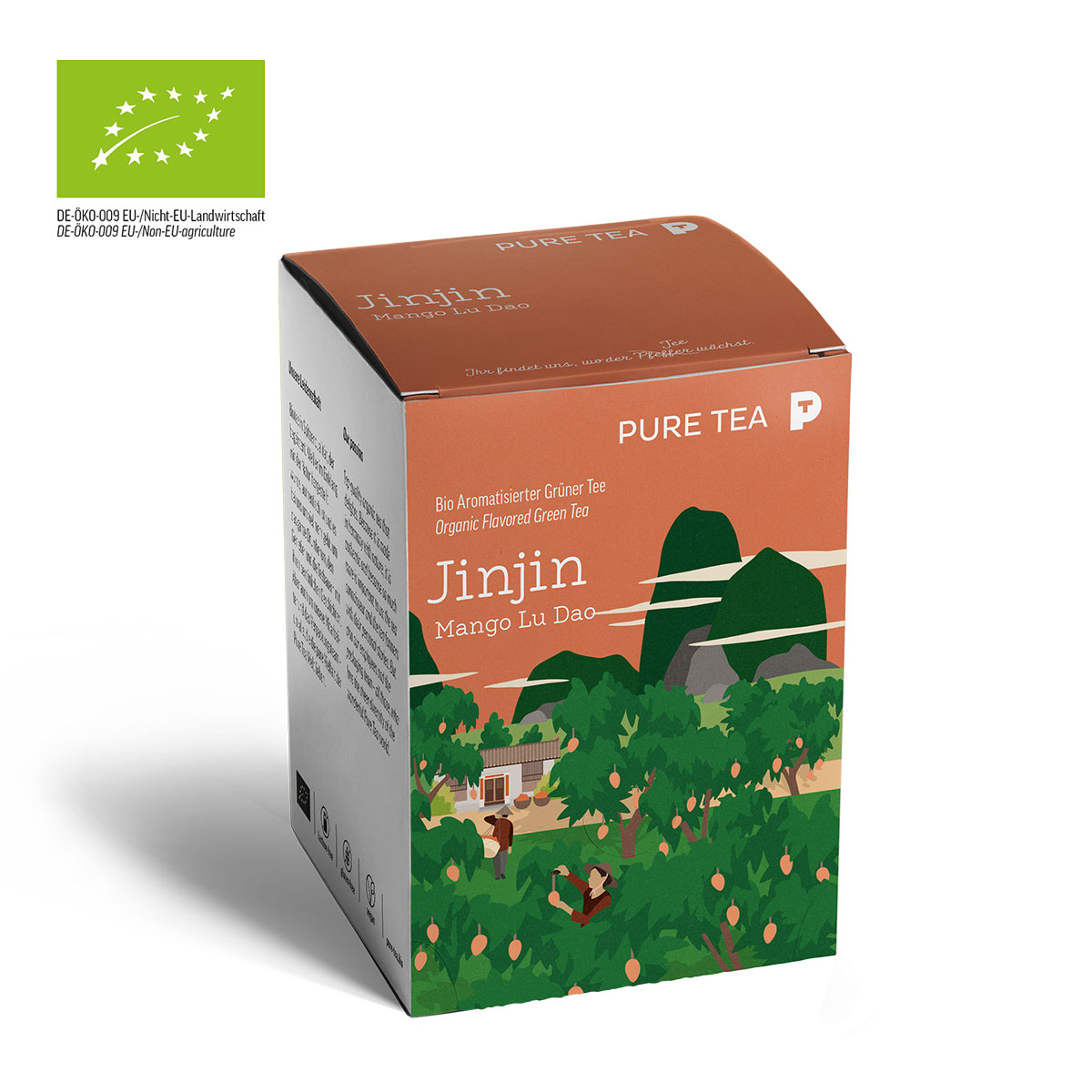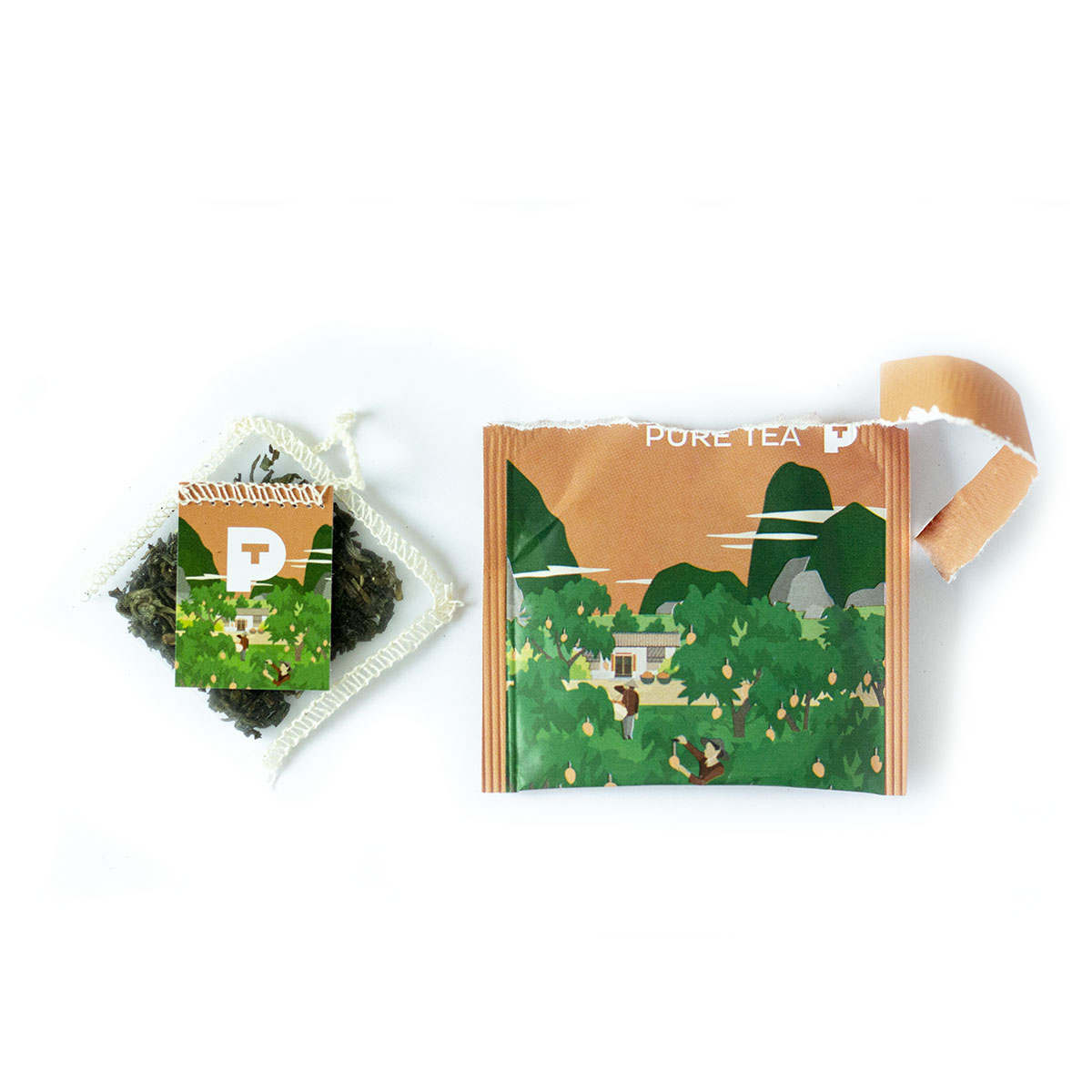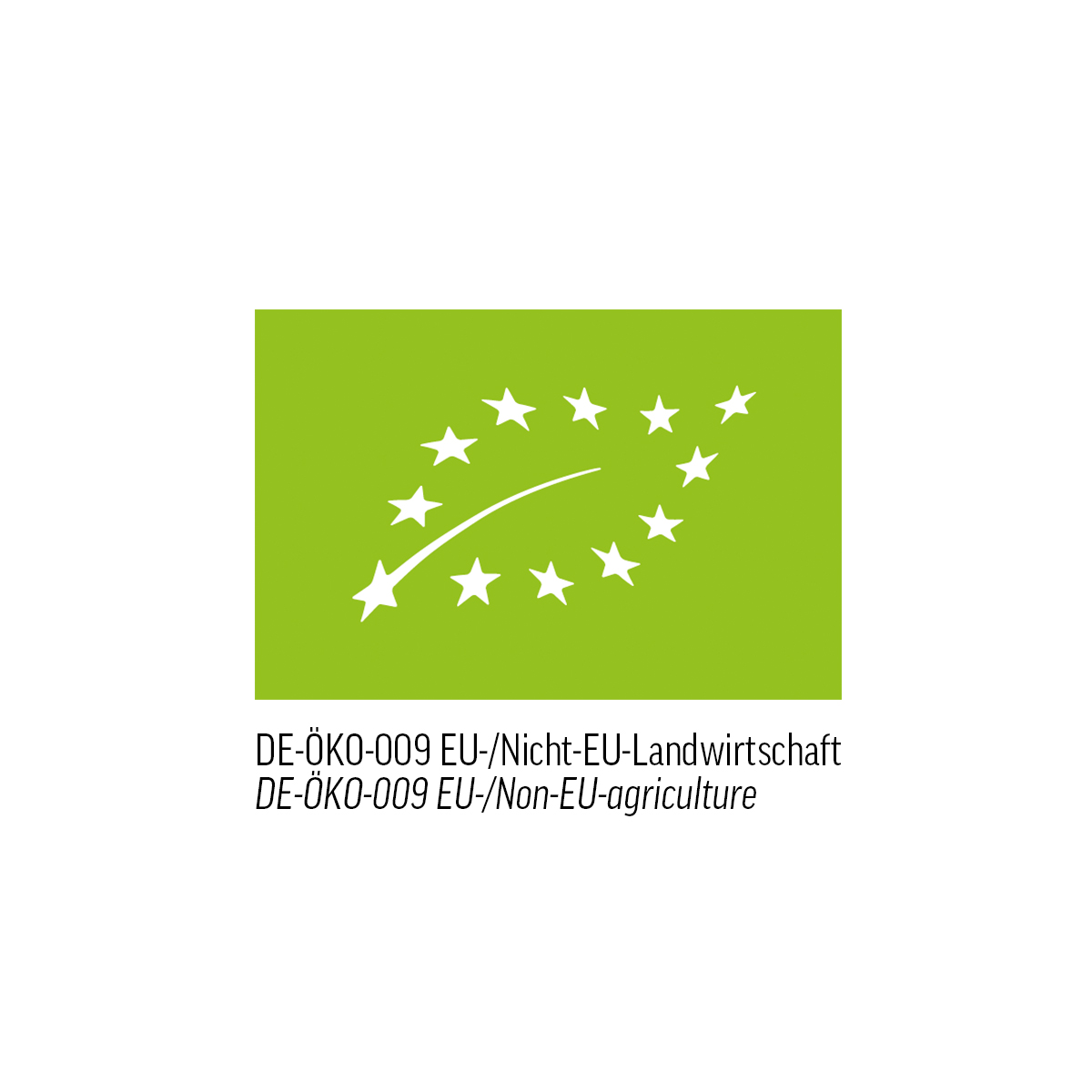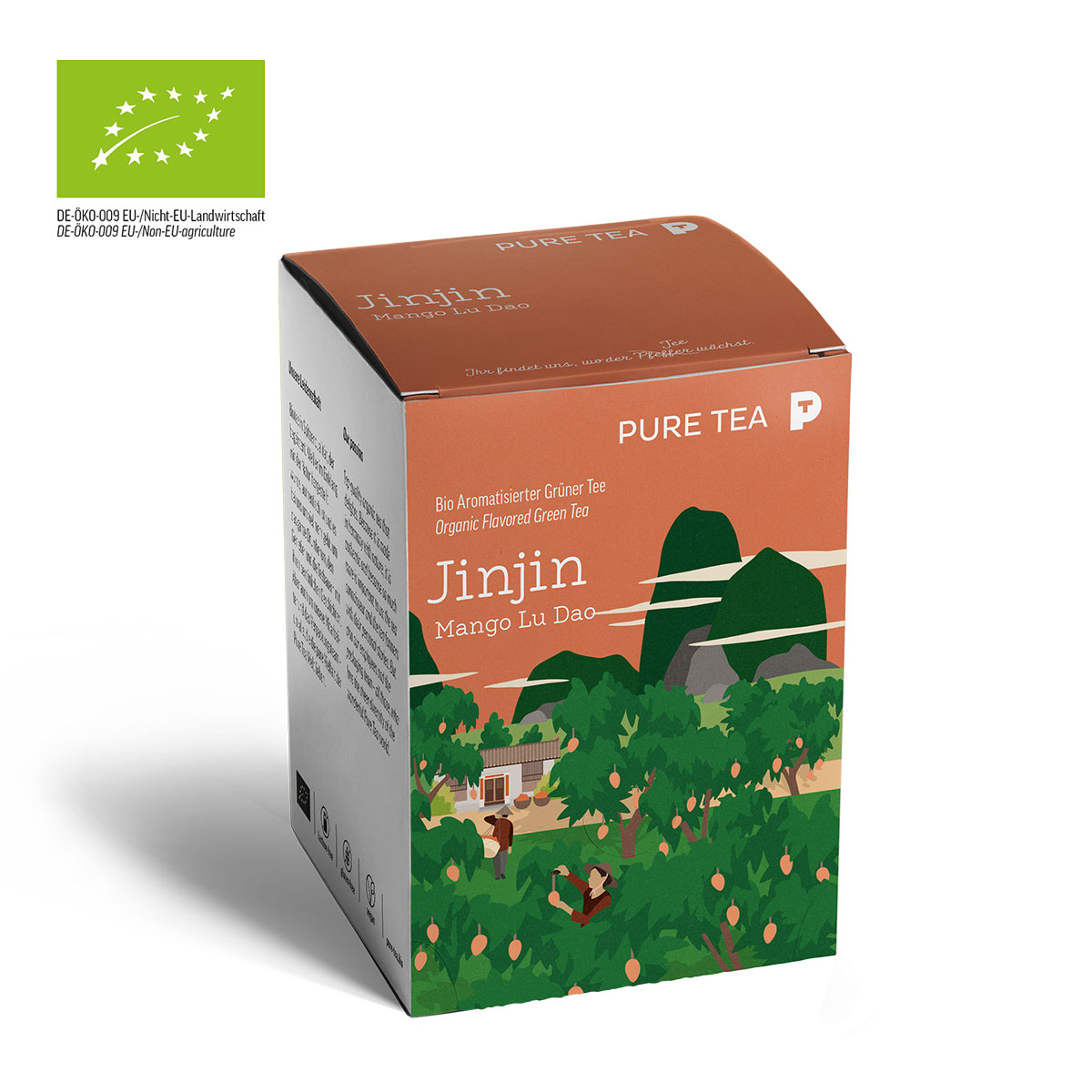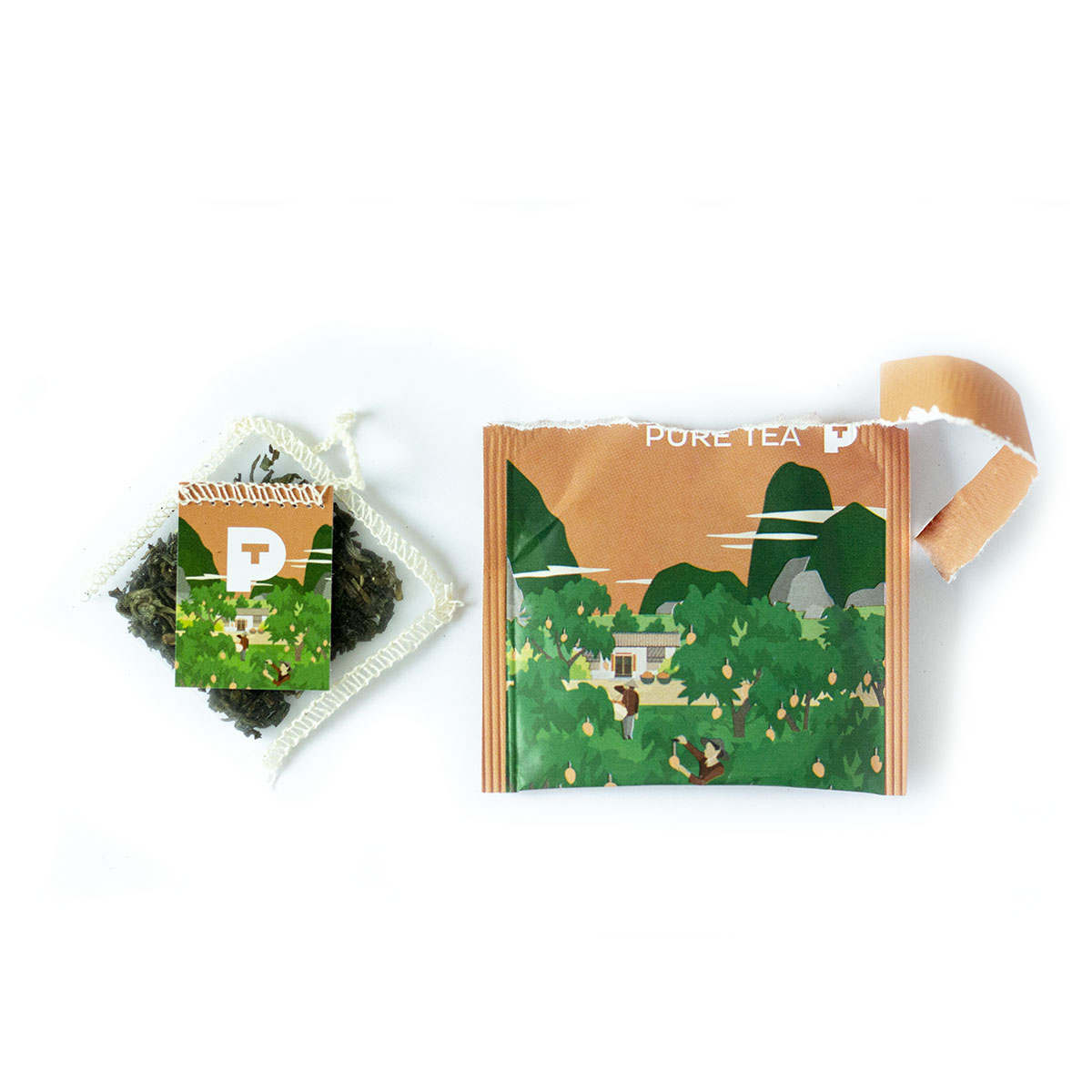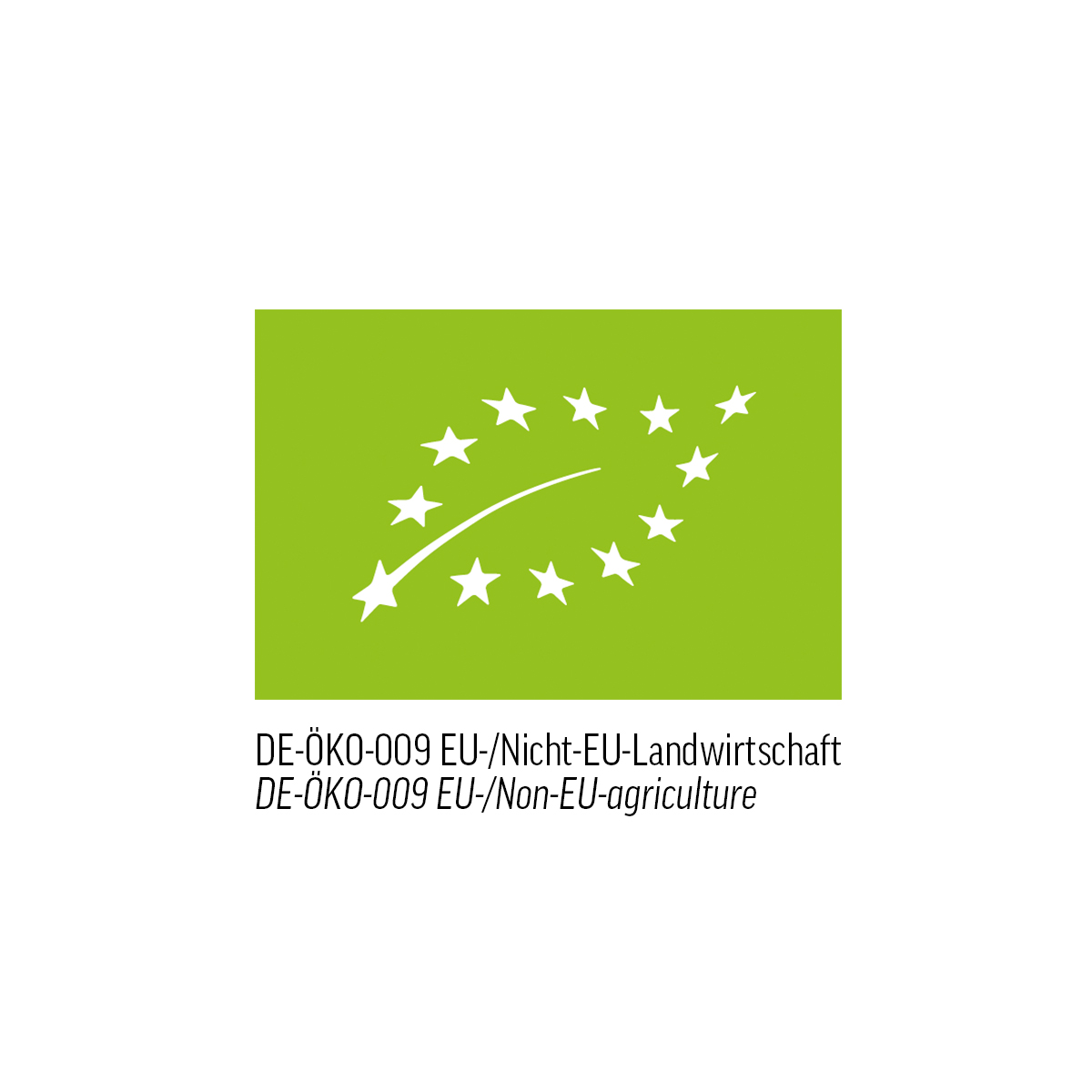 Jinjin Mango Lu Dao
Organic Flavored Green Tea
€9.95*
Base Price: 221,10 € / kg
Available, delivery time depending on country of delivery
Jinjin grew up in a small Chinese village. At the age of five, she ate a juicy, ripe mango for the first time. Ever since she has been loving this aromatic fruit. The other villagers are aware of her penchant and whenever they can, they bring Jinjin a delicious mango. In addition, Jinjin – like the other villagers, by the way – has a passion for green tea. Now imagine what passions we at Pure Tea might have!
Green tea*, 3.5 % natural mango flavor * from certified organic cultivation.
Use one pillow bag per cup (0.4l) and pour fresh boiling water over it. Let it steep for 2-3 minutes.