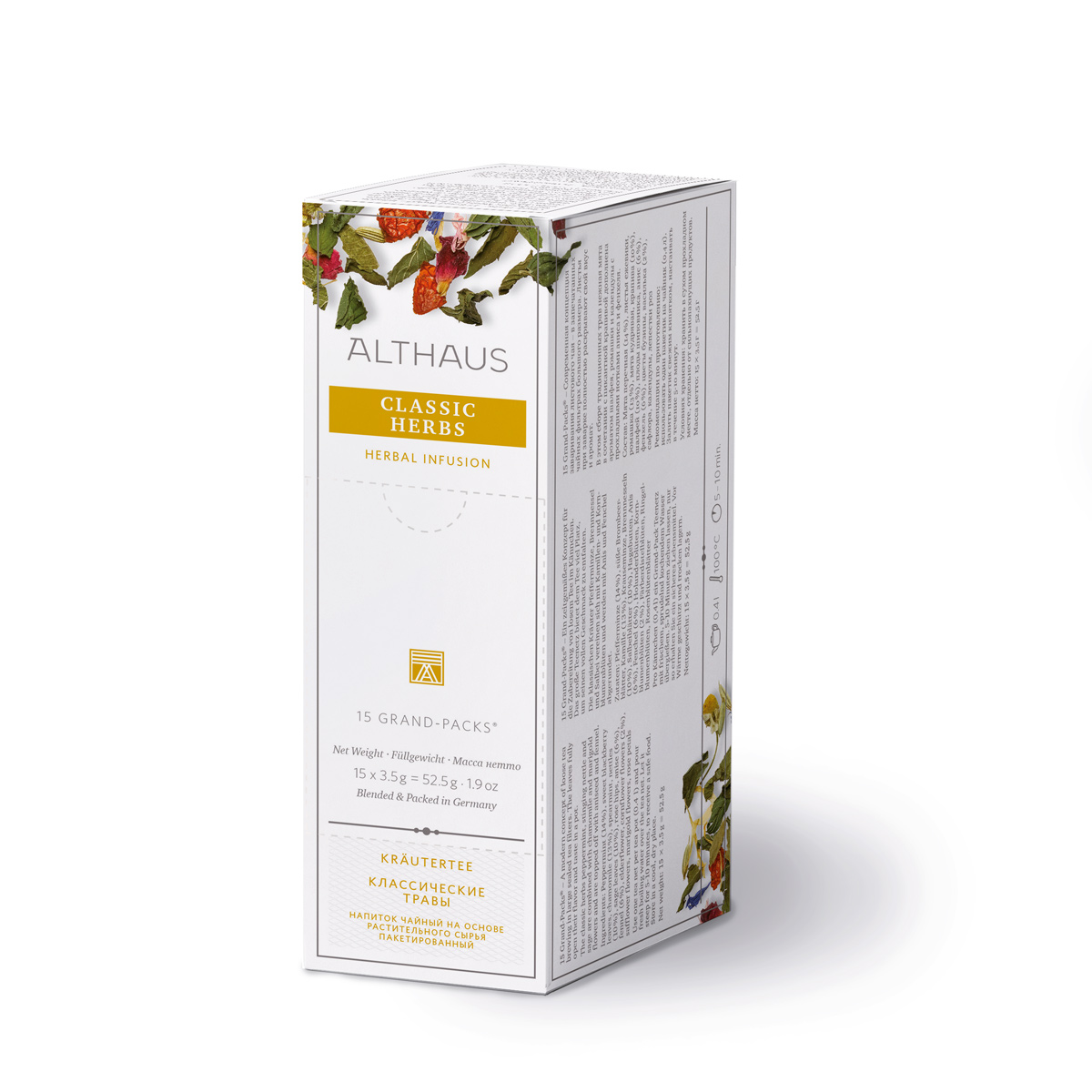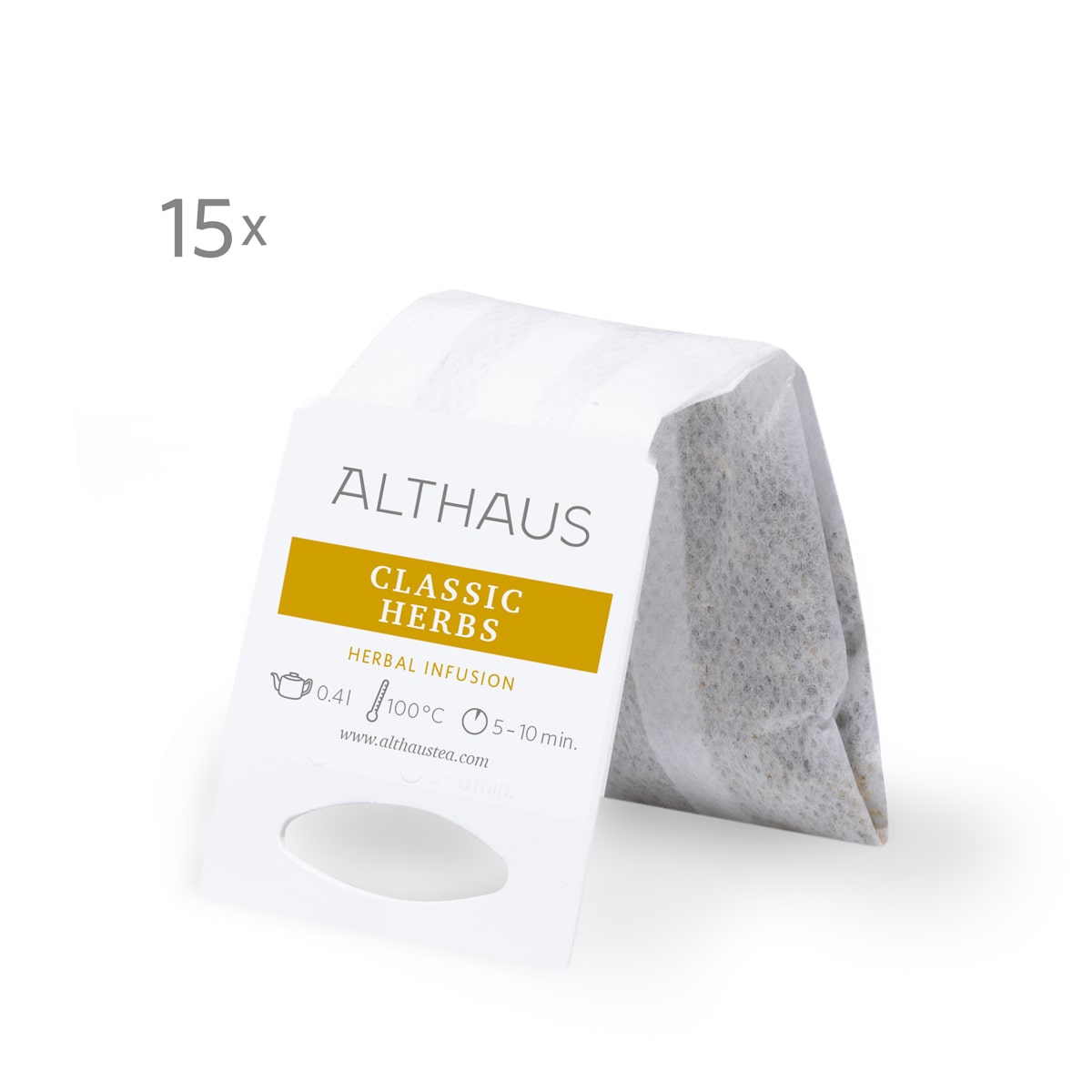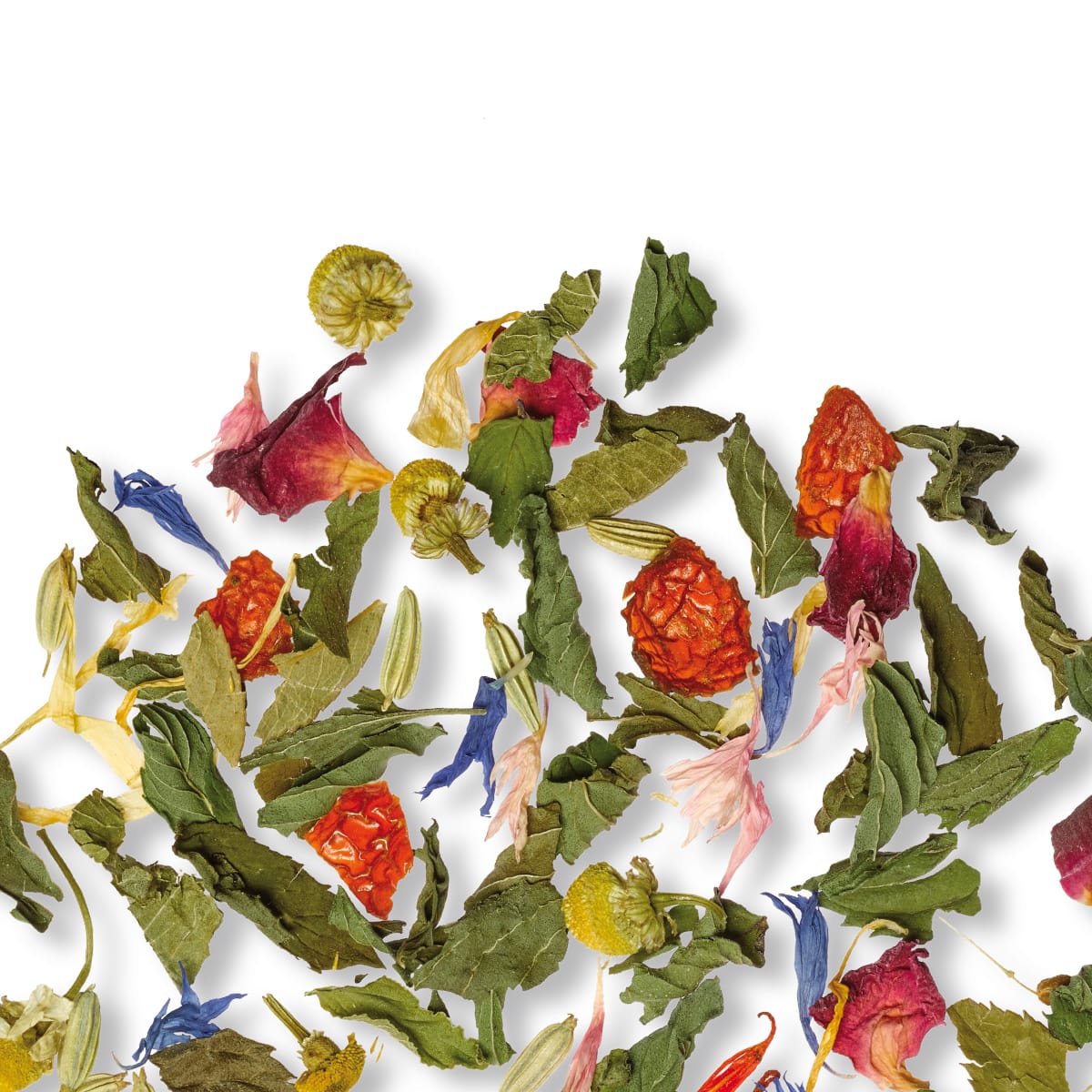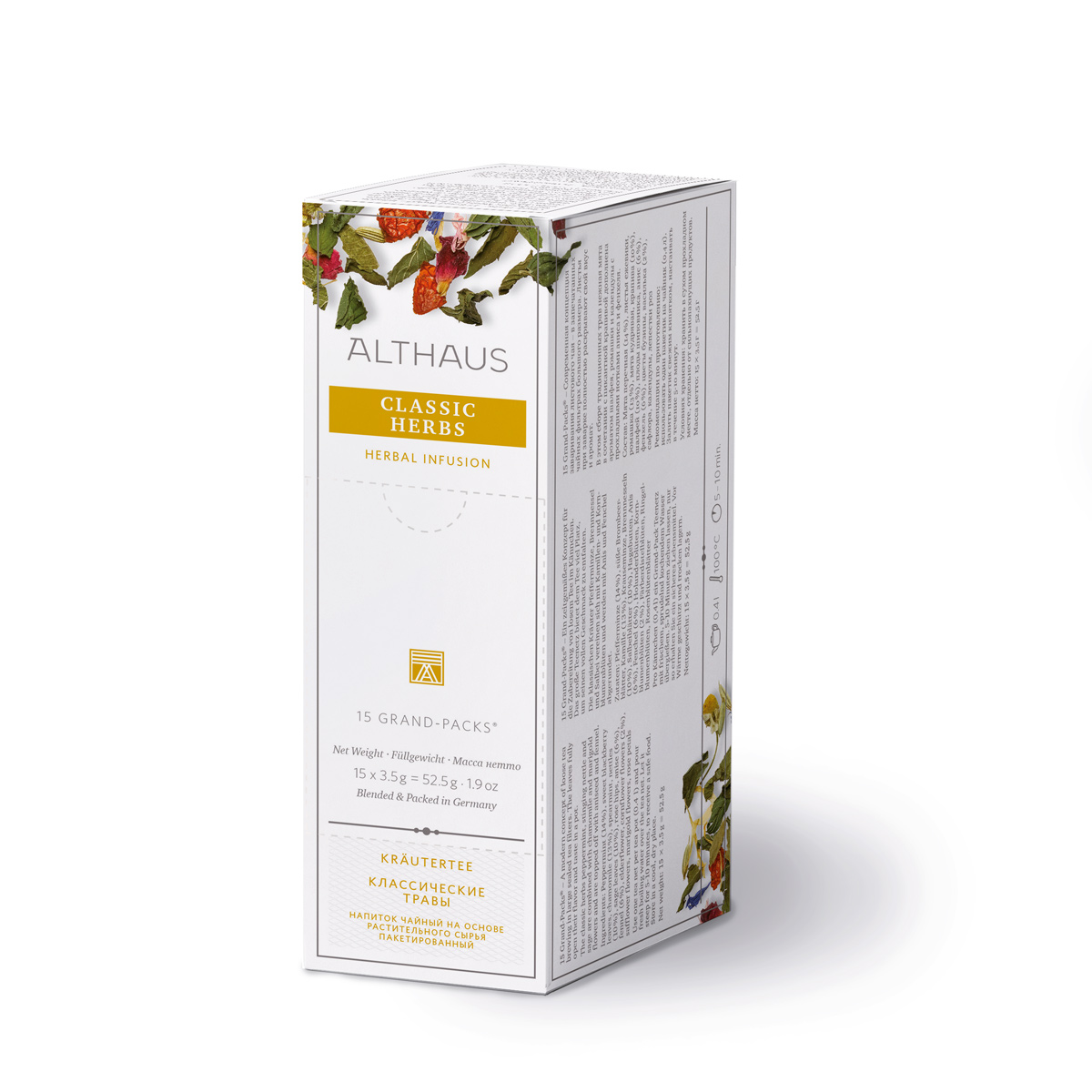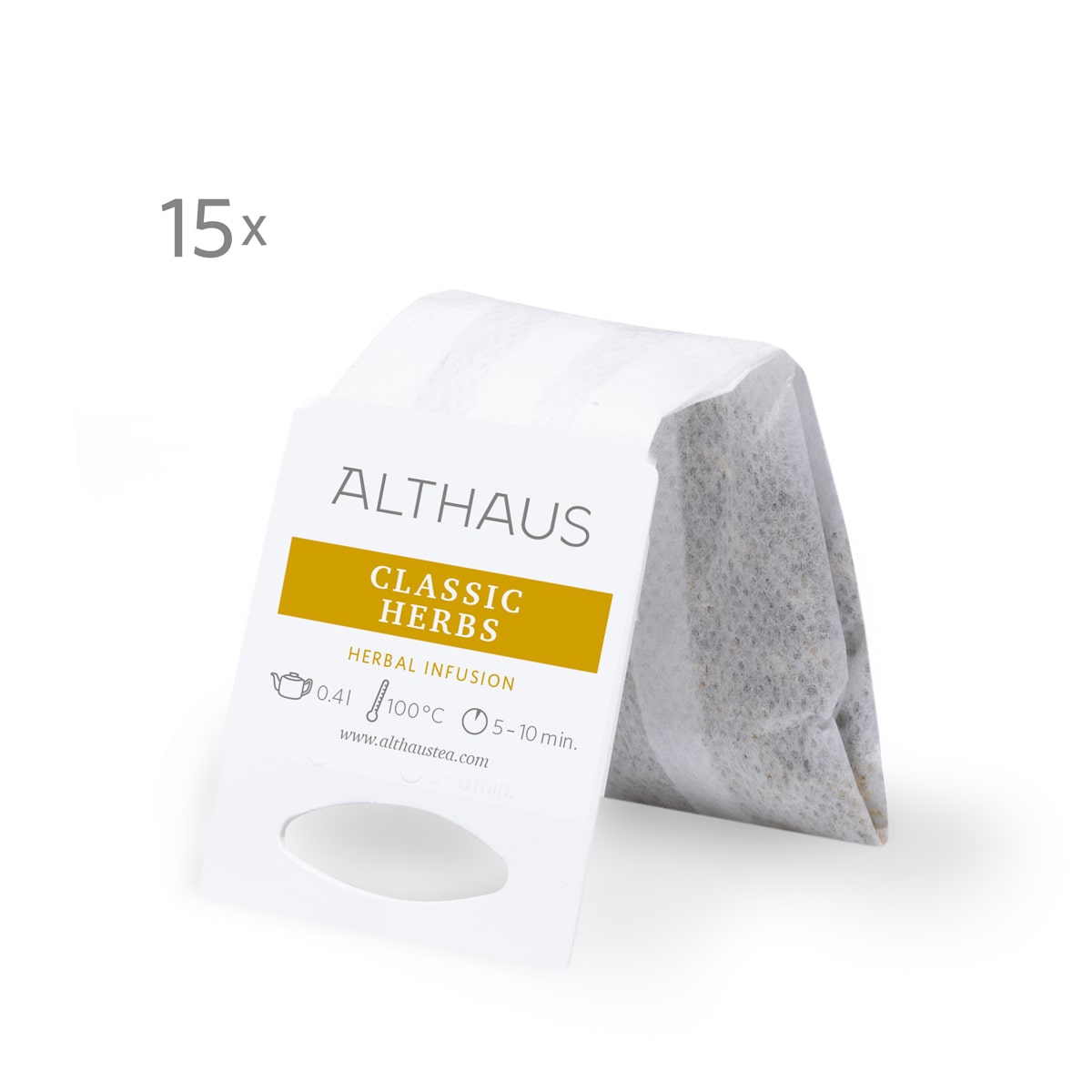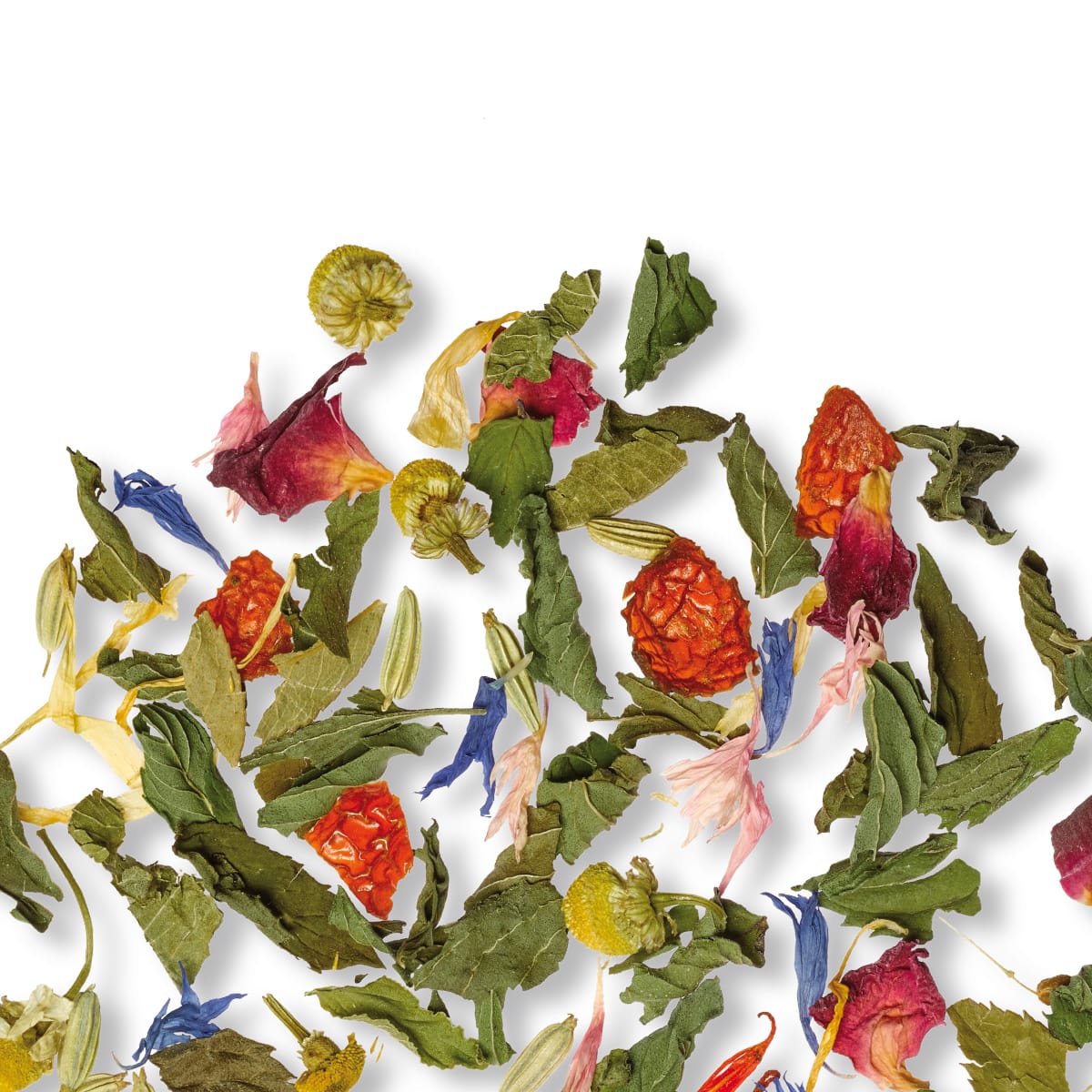 €7.95*
Base Price: 151,50 € / kg
Available, delivery time depending on country of delivery
The classic herbs peppermint, stinging nettle, and sage are combined with chamomile and marigold flowers and are topped off with aniseed and fennel.

Peppermint (14 %), sweet blackberry leaves, chamomile (13%), spearmint, nettles (10%), sage leaves (10%), rose hips, anise (6%), fennel (6%), elderflower, cornflower flowers (2%), safflower flowers, marigold flowers, rose petals
Use one Grand-Pack tea bag per 0.4l portion and pour fresh boiling water over it.
Let it steep for 5-10 minutes, to receive a safe drink.