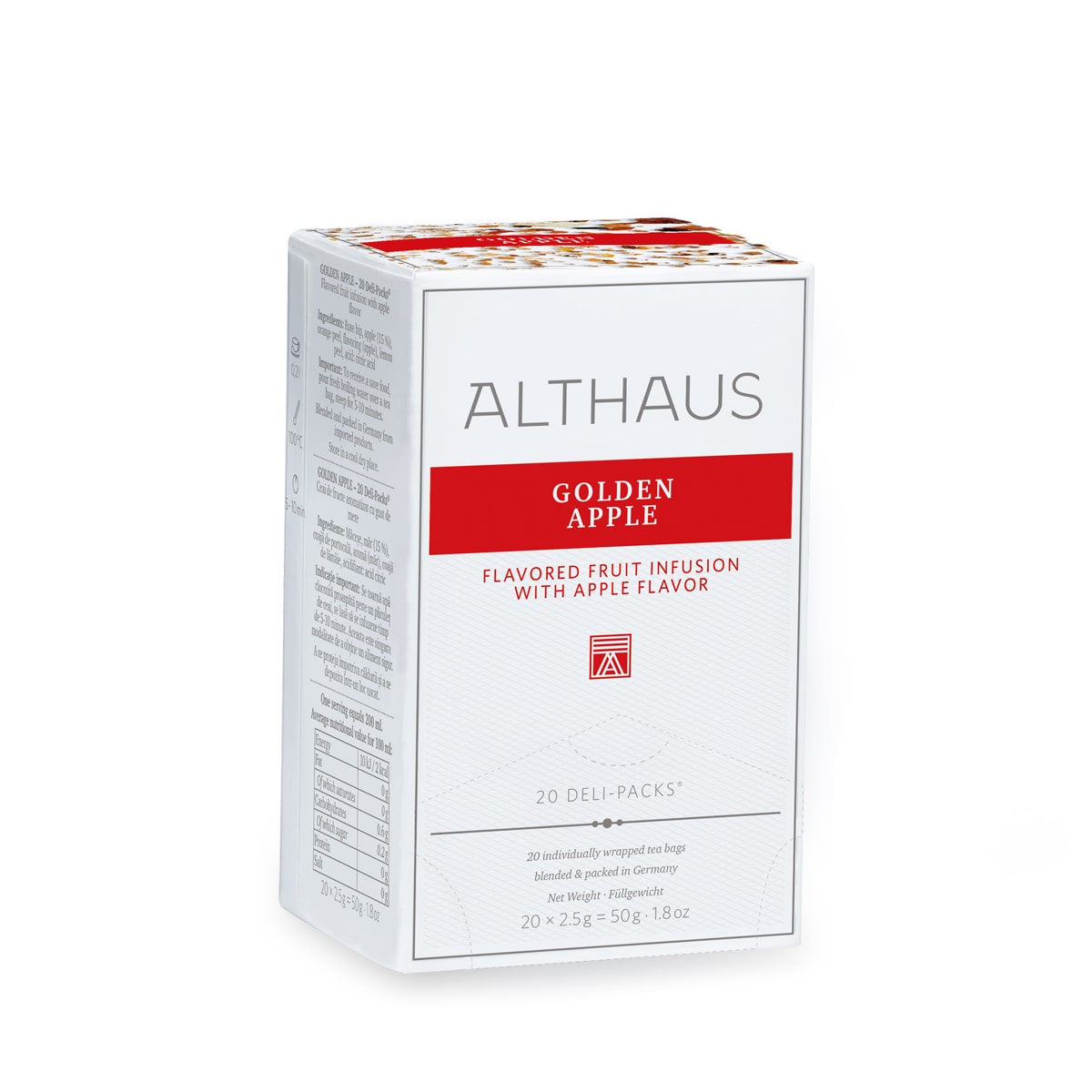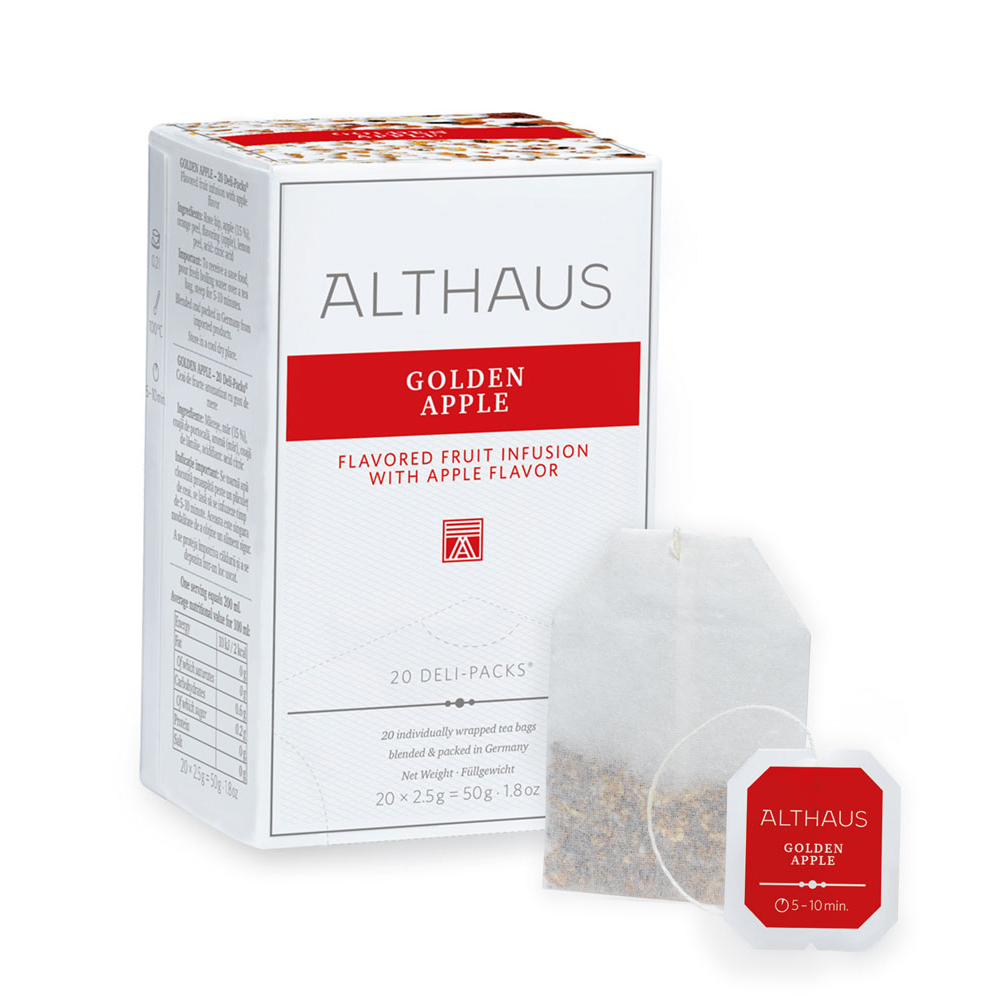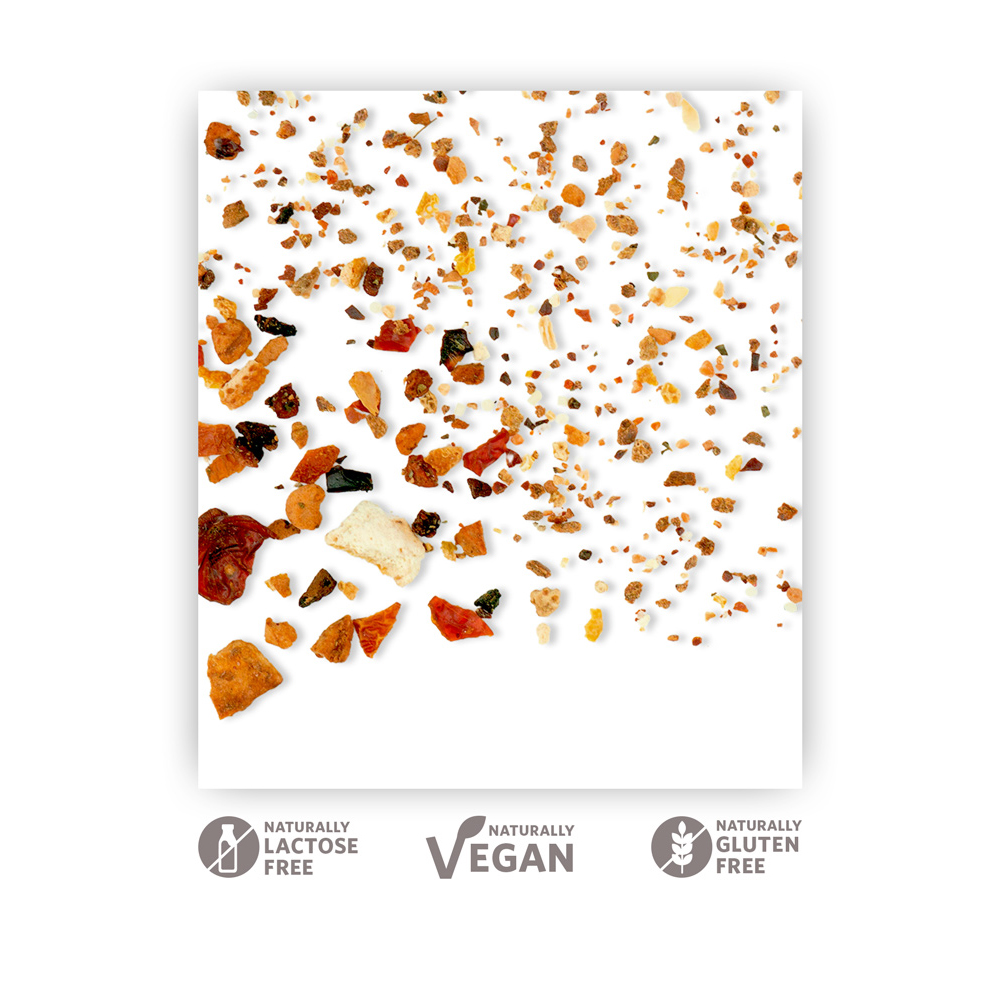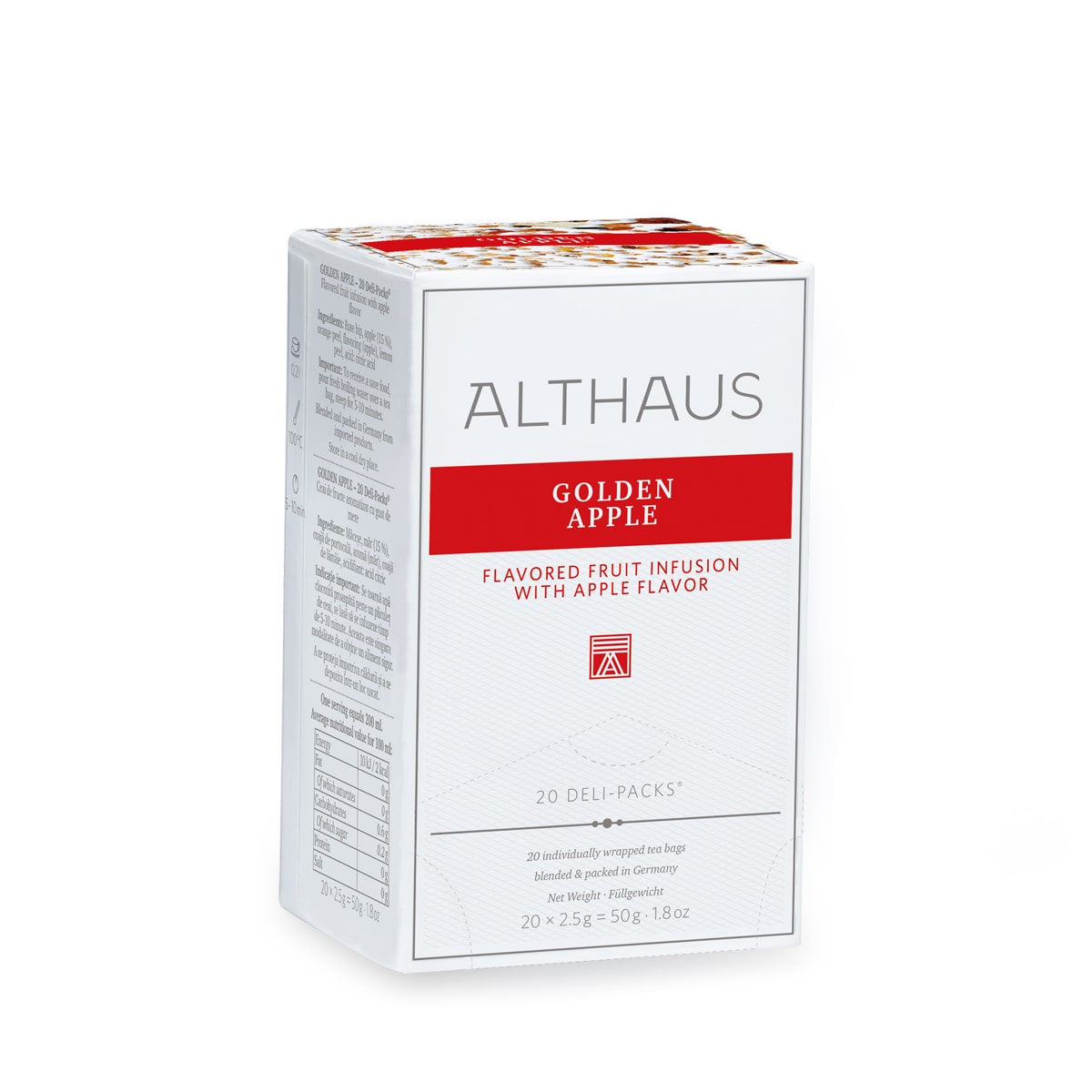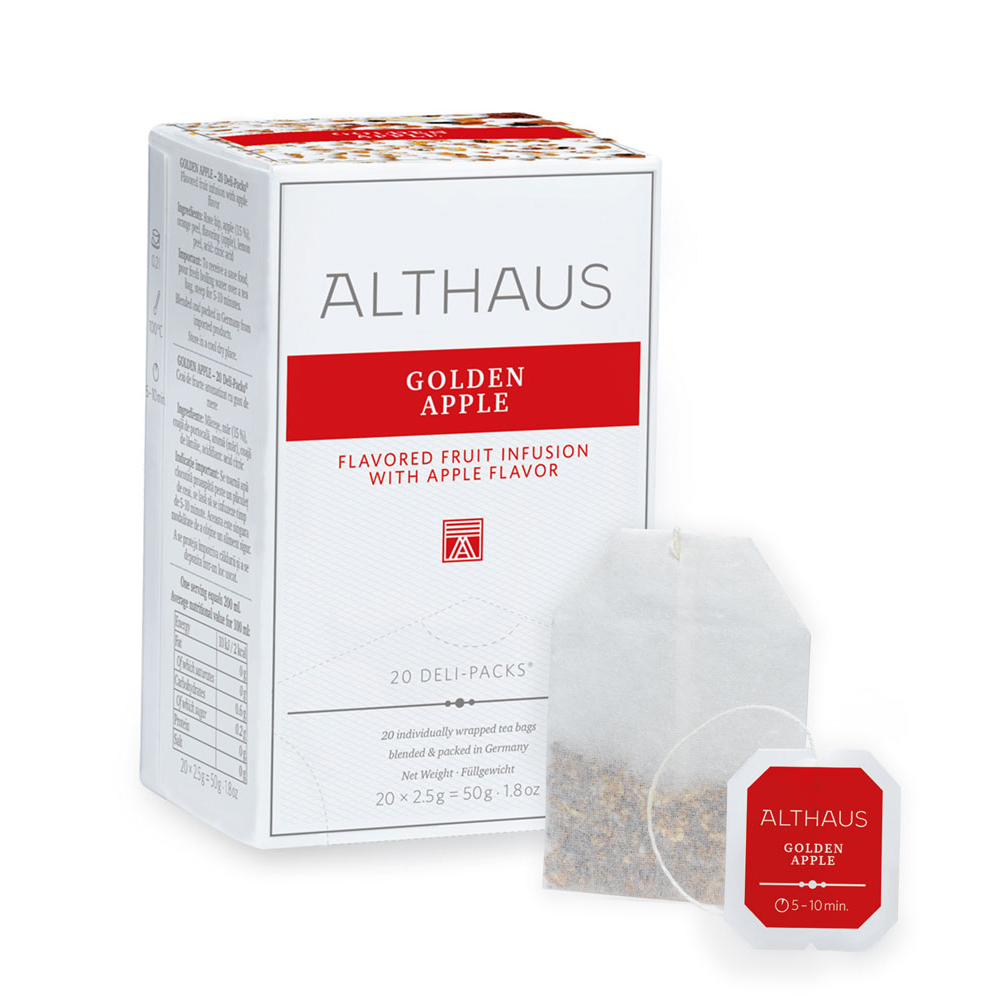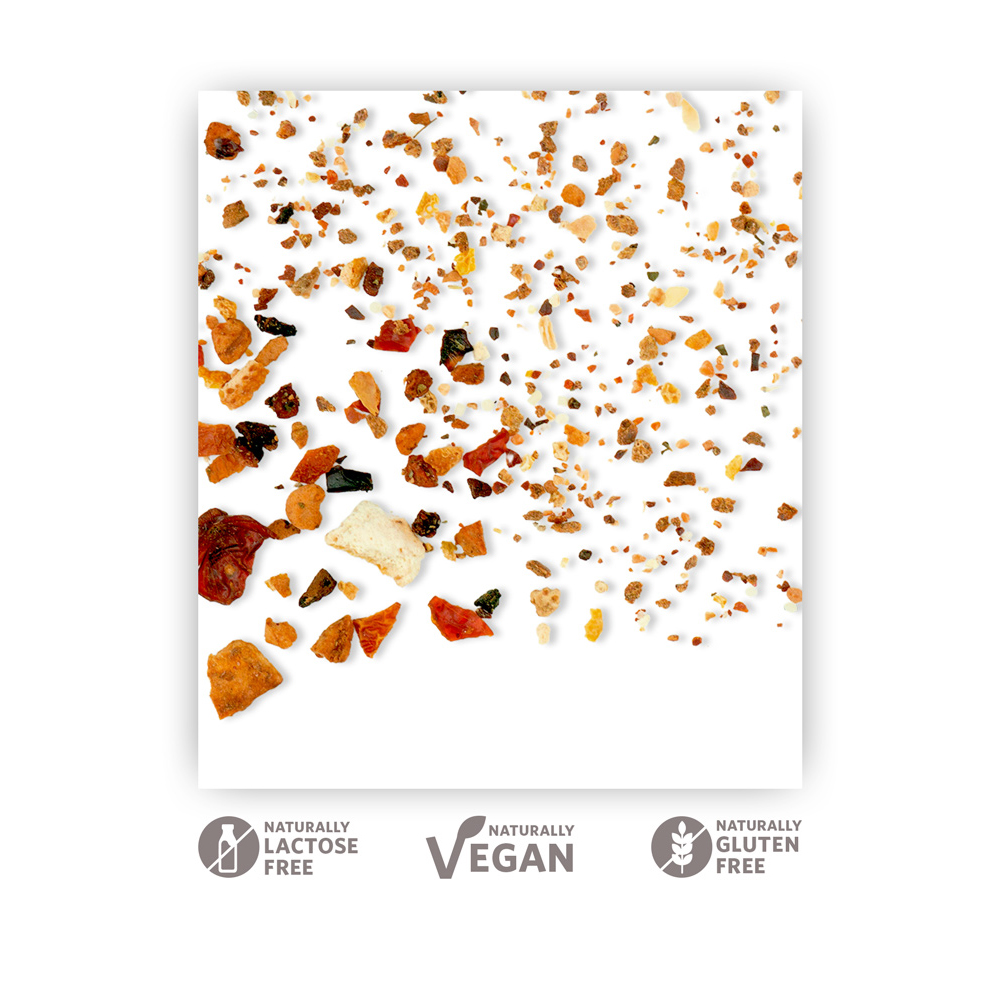 Available in 1 work day, delivery time 1-3 days
An extraordinary fruit infusion with the taste of sweet apples and a light citrus note. The brewed infusion has a yellow cup color.
Rose hip, apple* (15 %), orange peel, flavoring (apple), lemon peel, acidifying agent: citric acid *Origin: EU, Non-EU
To receive a safe food, pour fresh boiling water over a tea bag, steep for 5-10 minutes.