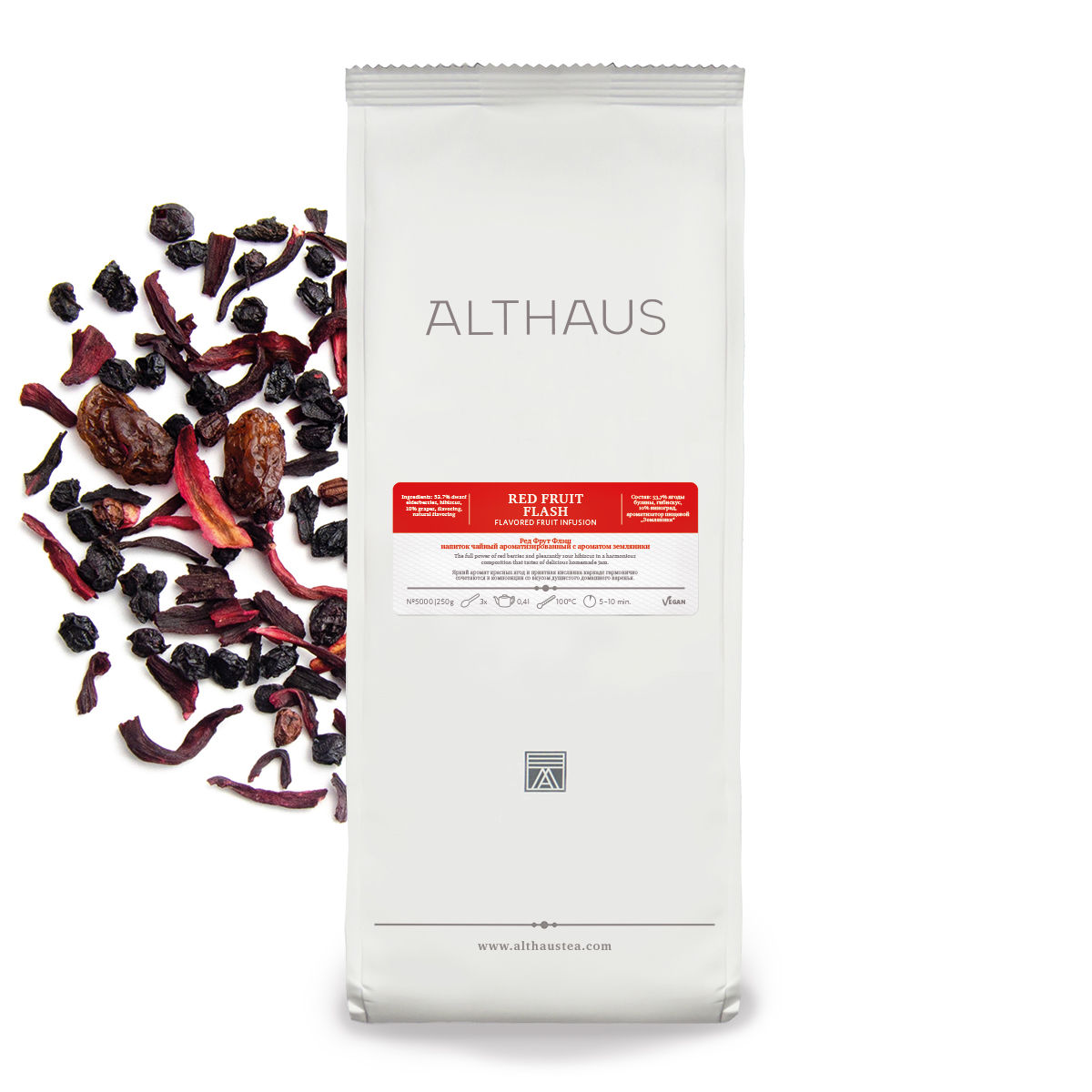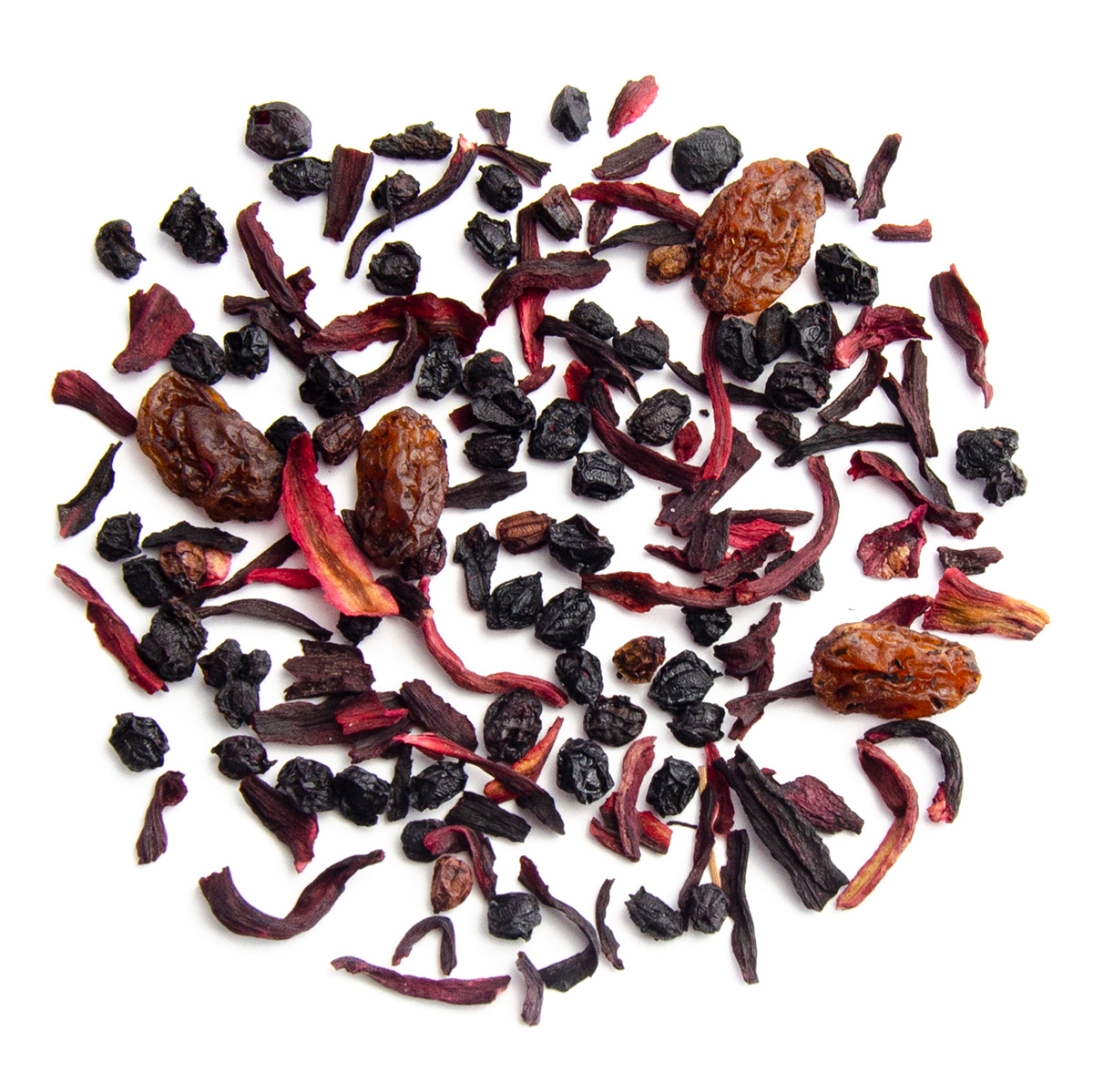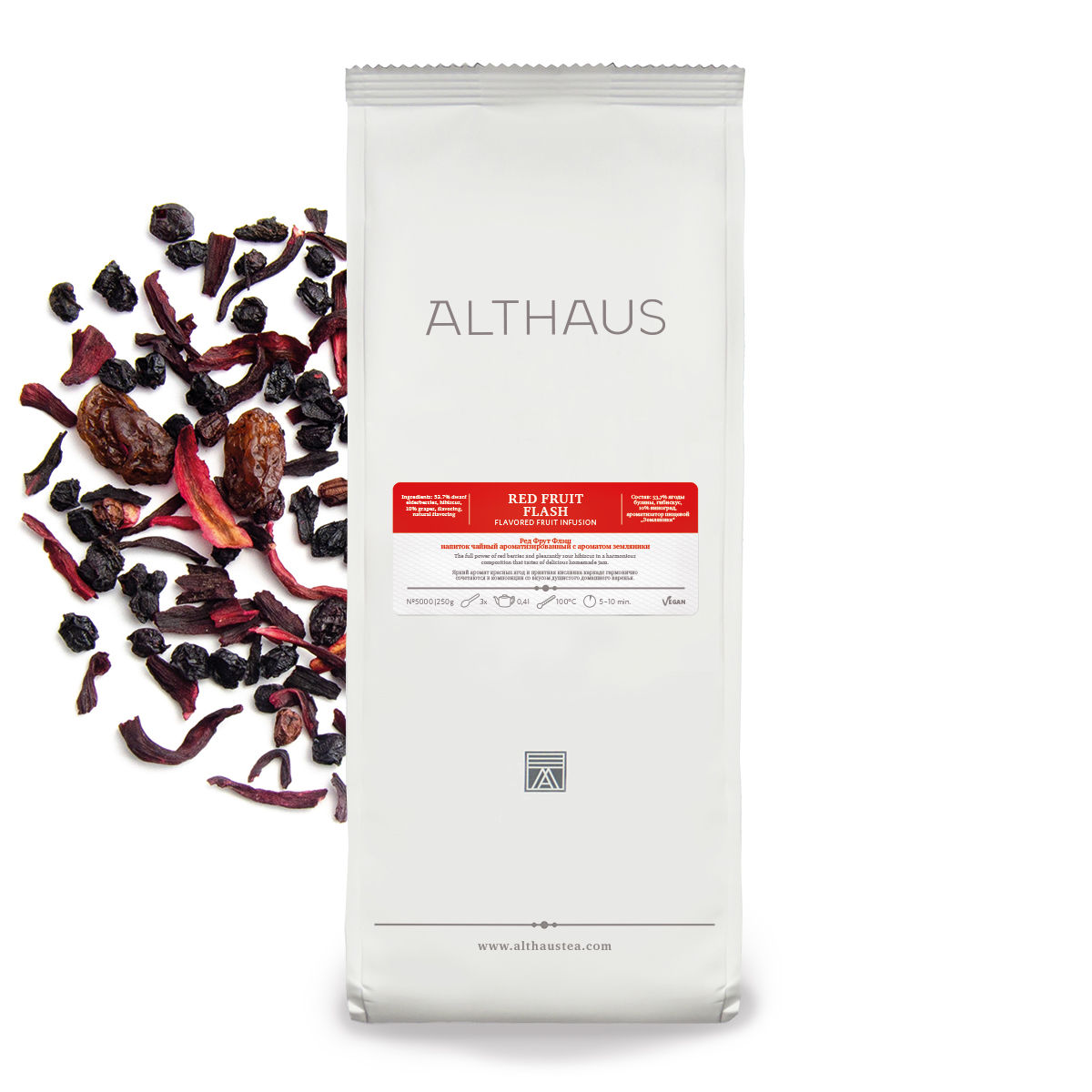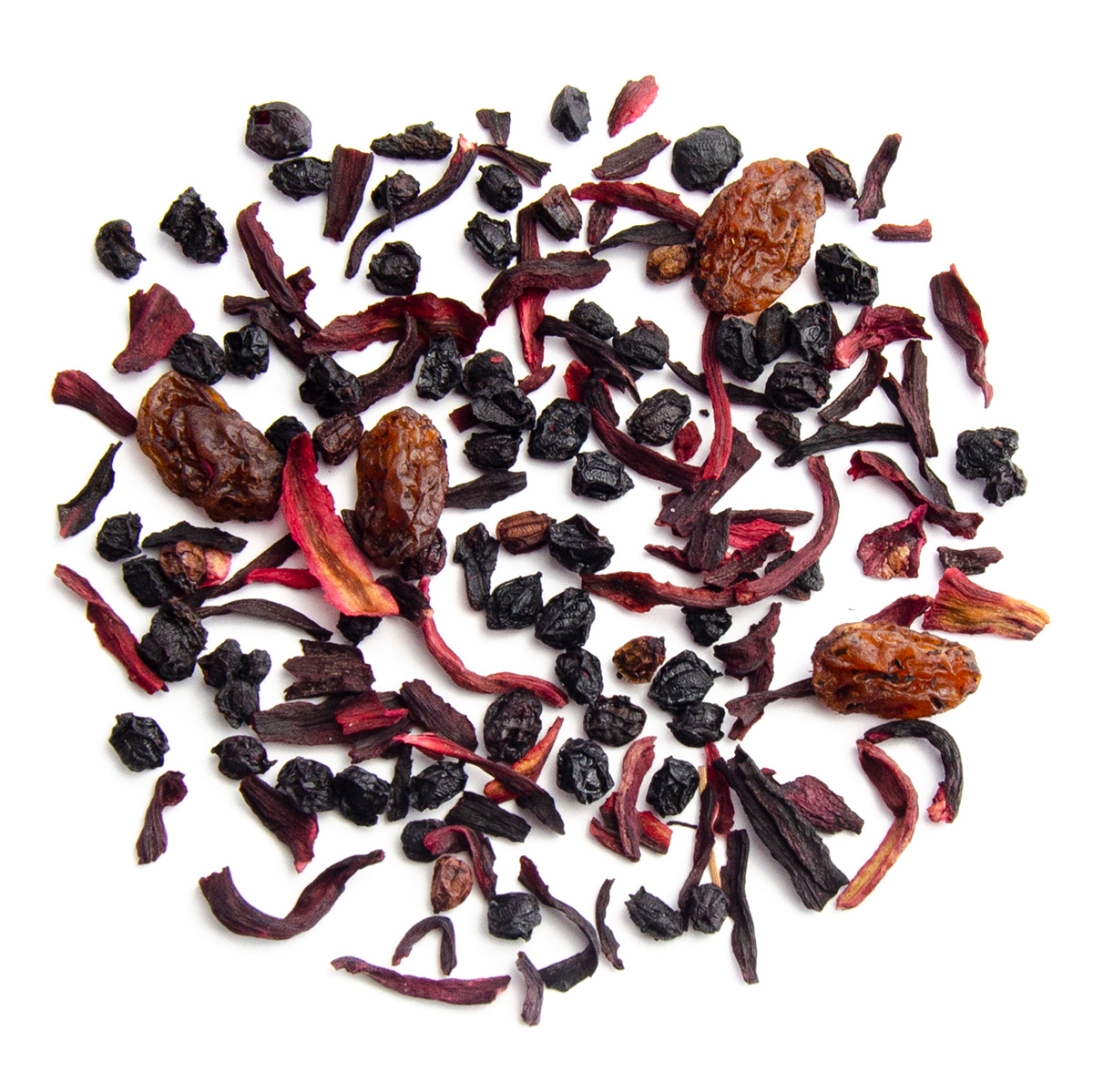 The full power of red berries and pleasantly sour hibiscus in a harmonious composition that tastes of delicious homemade jam.
Dwarf elderberry (53.7 %), hibiscus, grapes (10 %), flavoring, flavoring, natural flavoring
Use three teaspoons of tea in a small teapot (0.4l). Pour fresh boiling water over it and let it steep
for 5-10 minutes, to receive a safe drink.