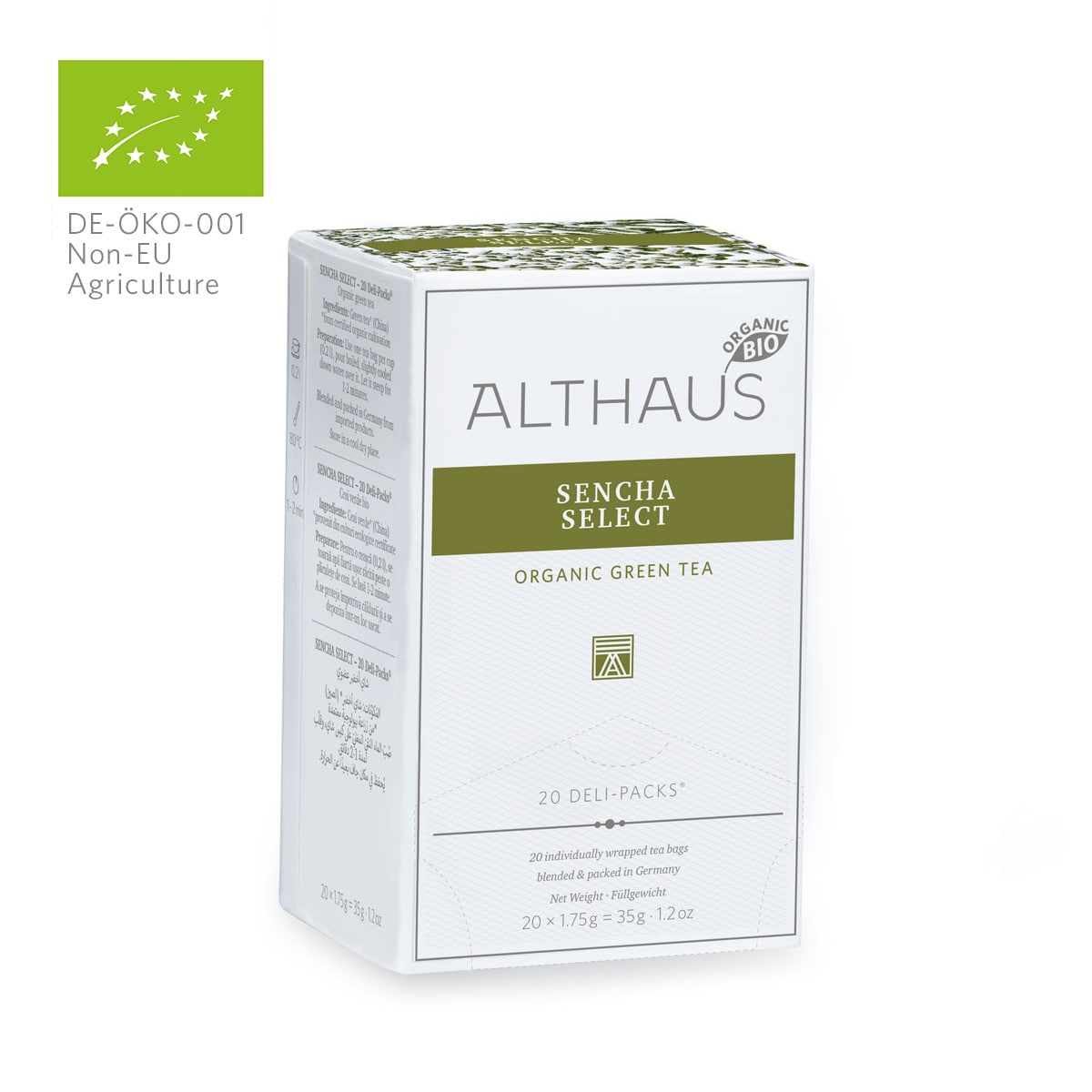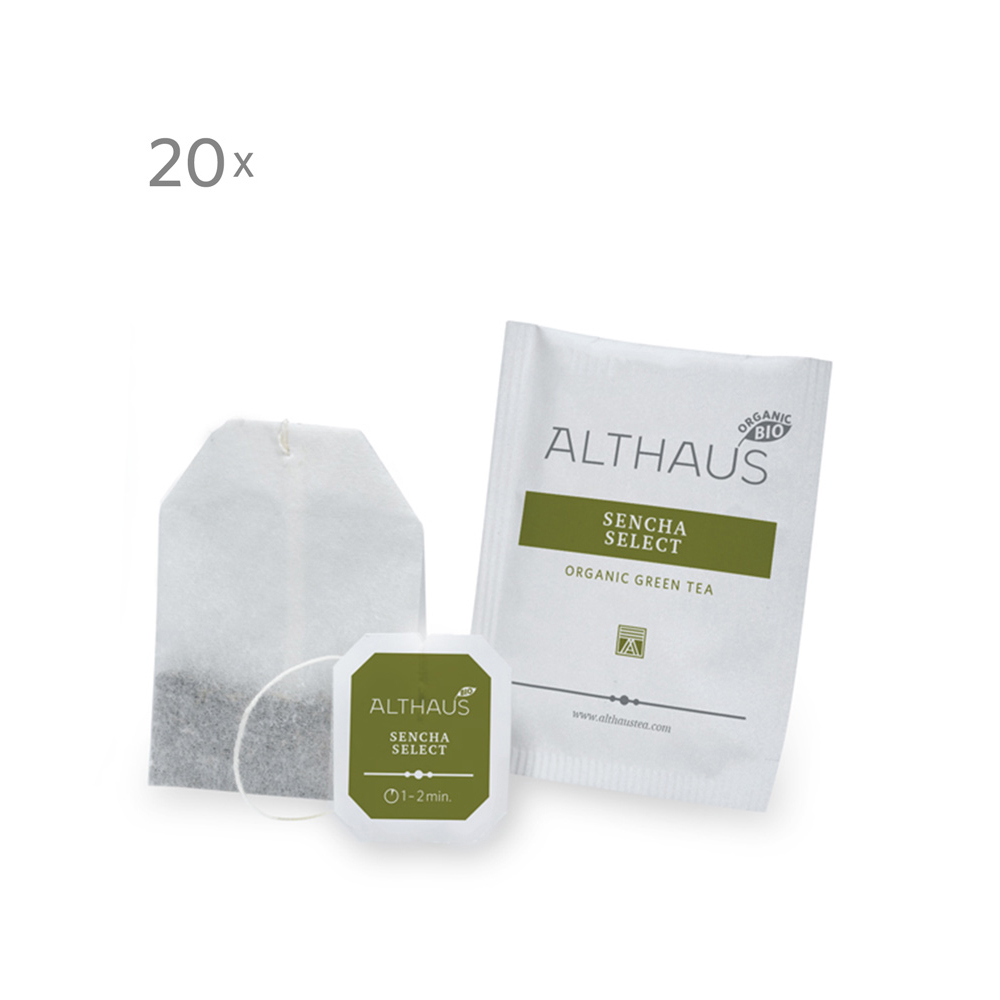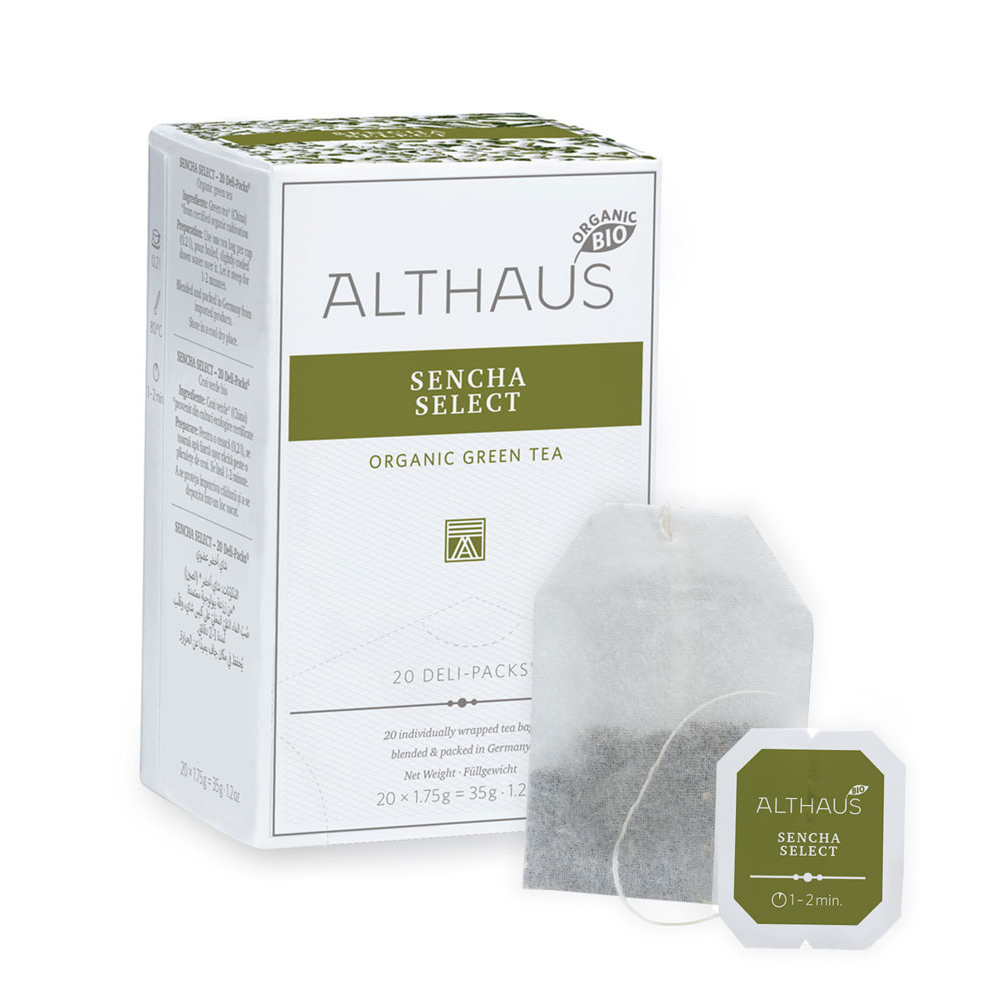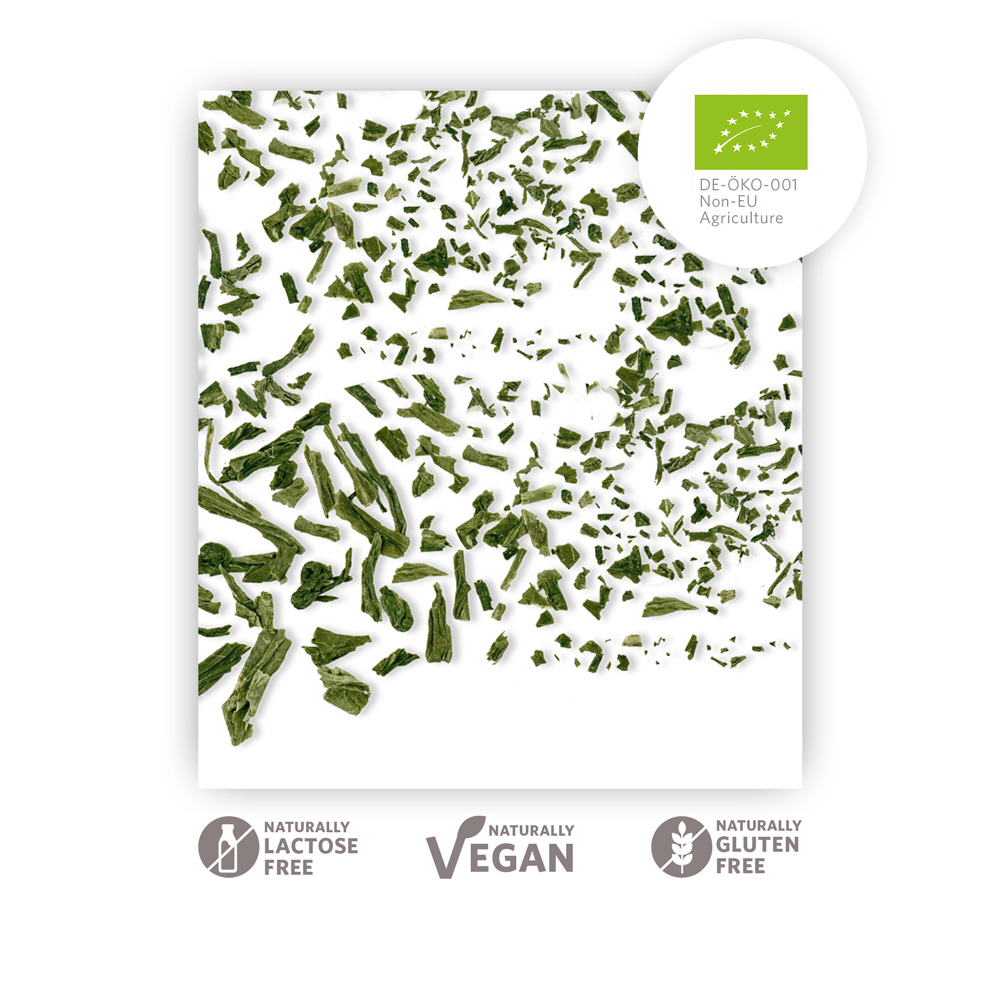 €3.99*
Base Price: 114,00 € / kg
Available, delivery time depending on country of delivery
This organic green tea is characterized by its bright yellow-green cup color and a delicately tart taste reminiscent of fresh grass.
Content: 20 teabags x 1,75 g = 35 g
Grüner Tee* (China)
*aus kontrolliert biologischem Anbau (DE-ÖKO-001 EU-/non-EU Landwirtschaft)
Use one tea bag per cup (0.2 l), pour boiled, slightly cooled down water over it. Let it steep for 1-2 minutes.