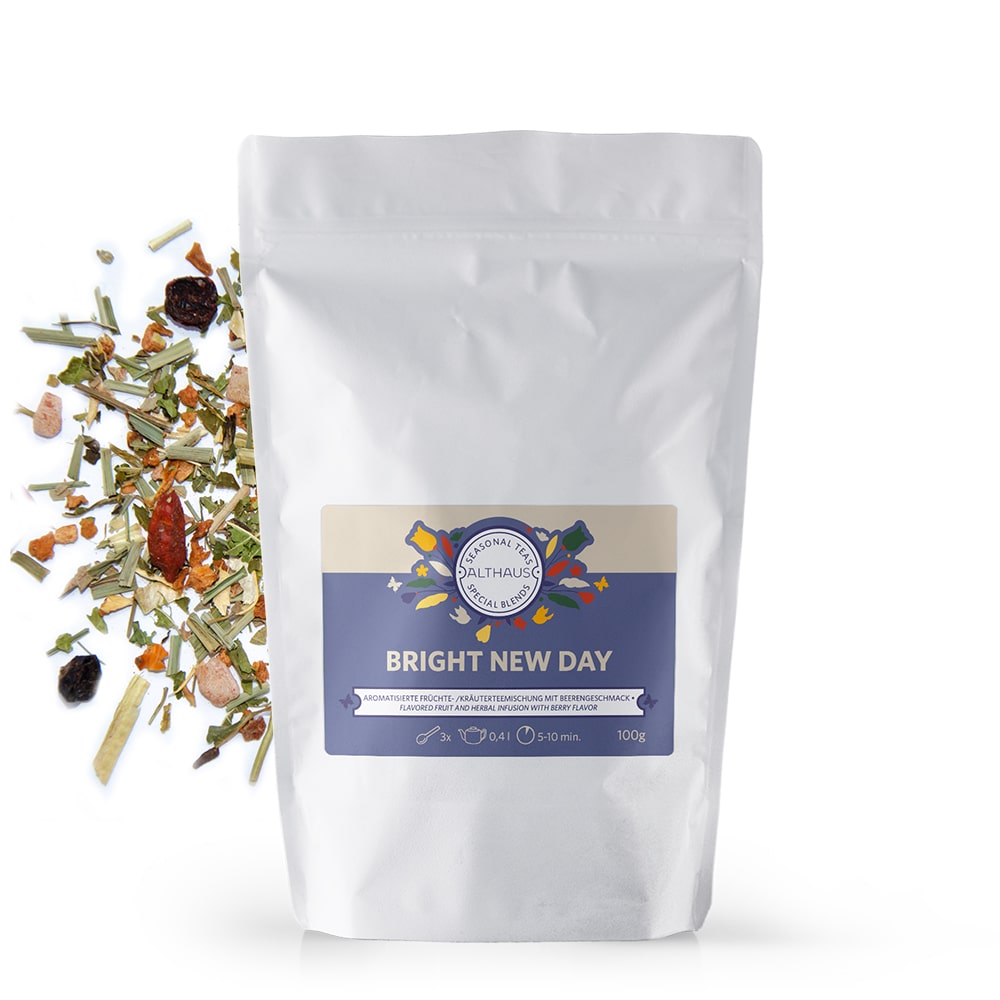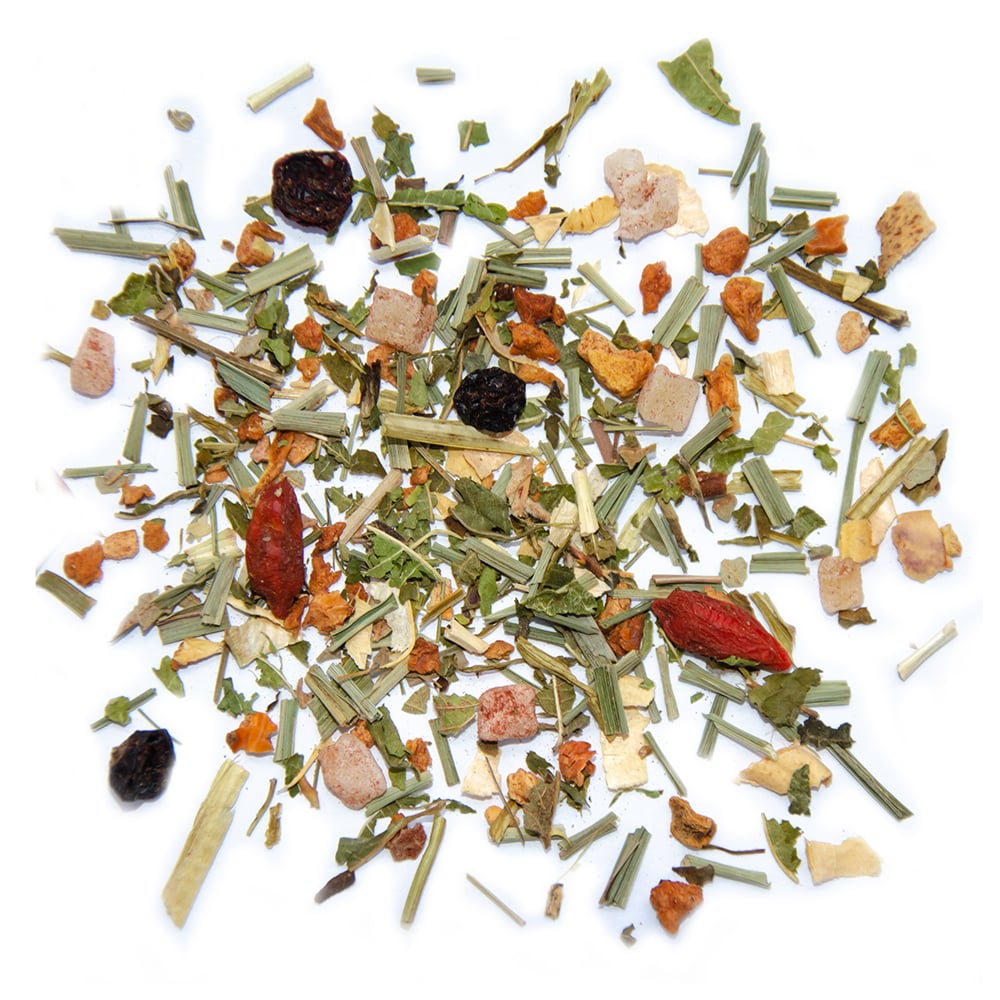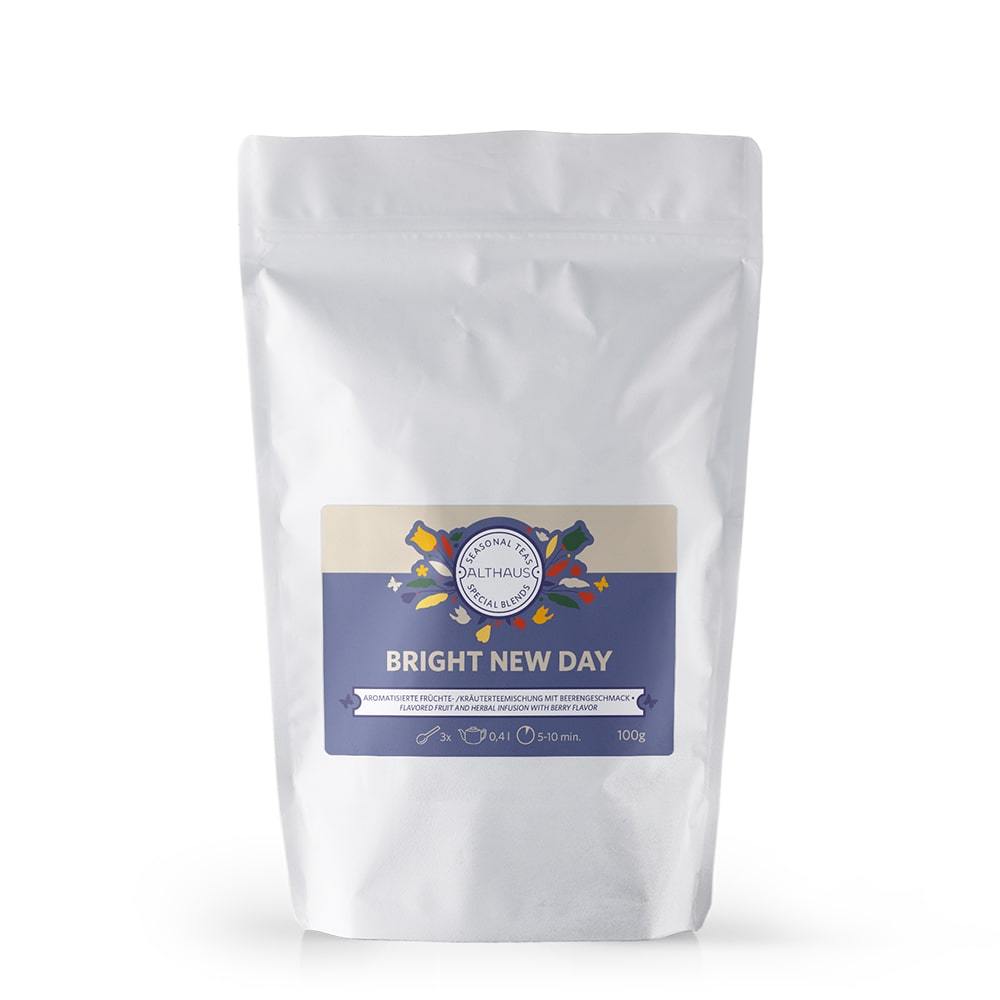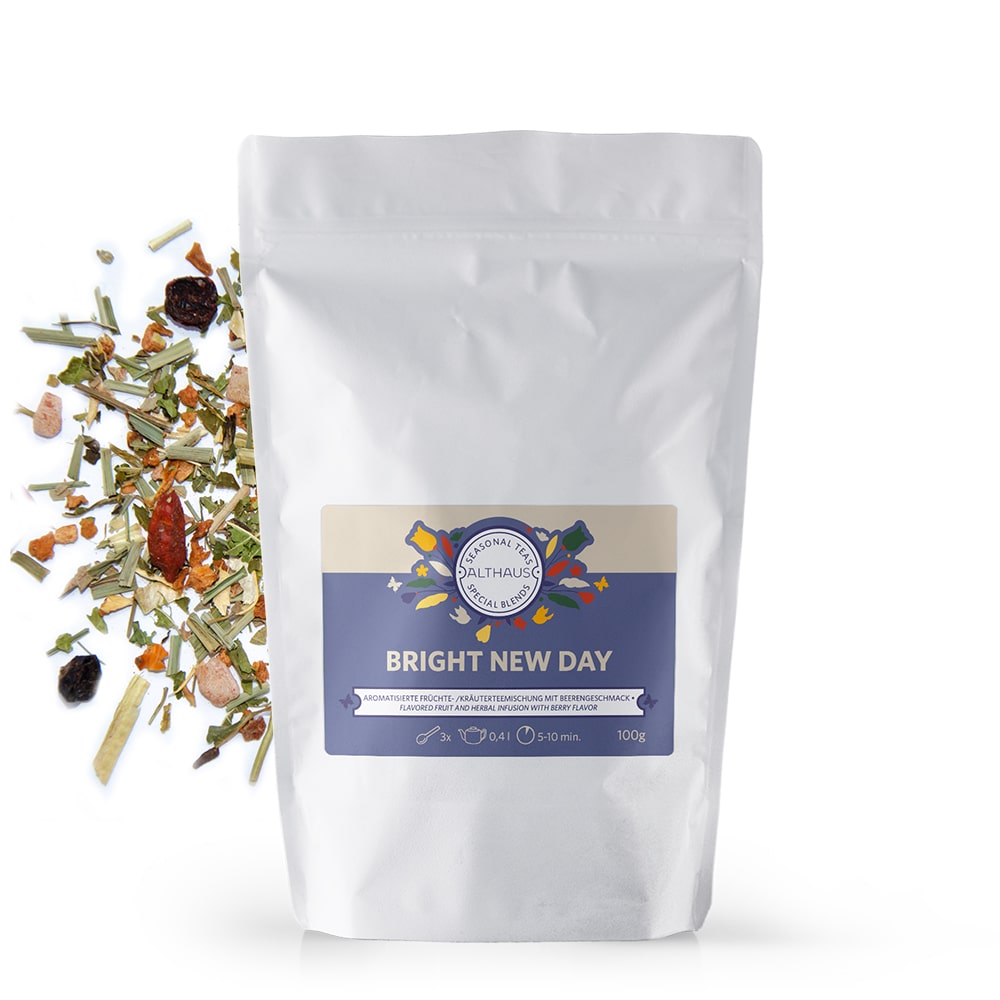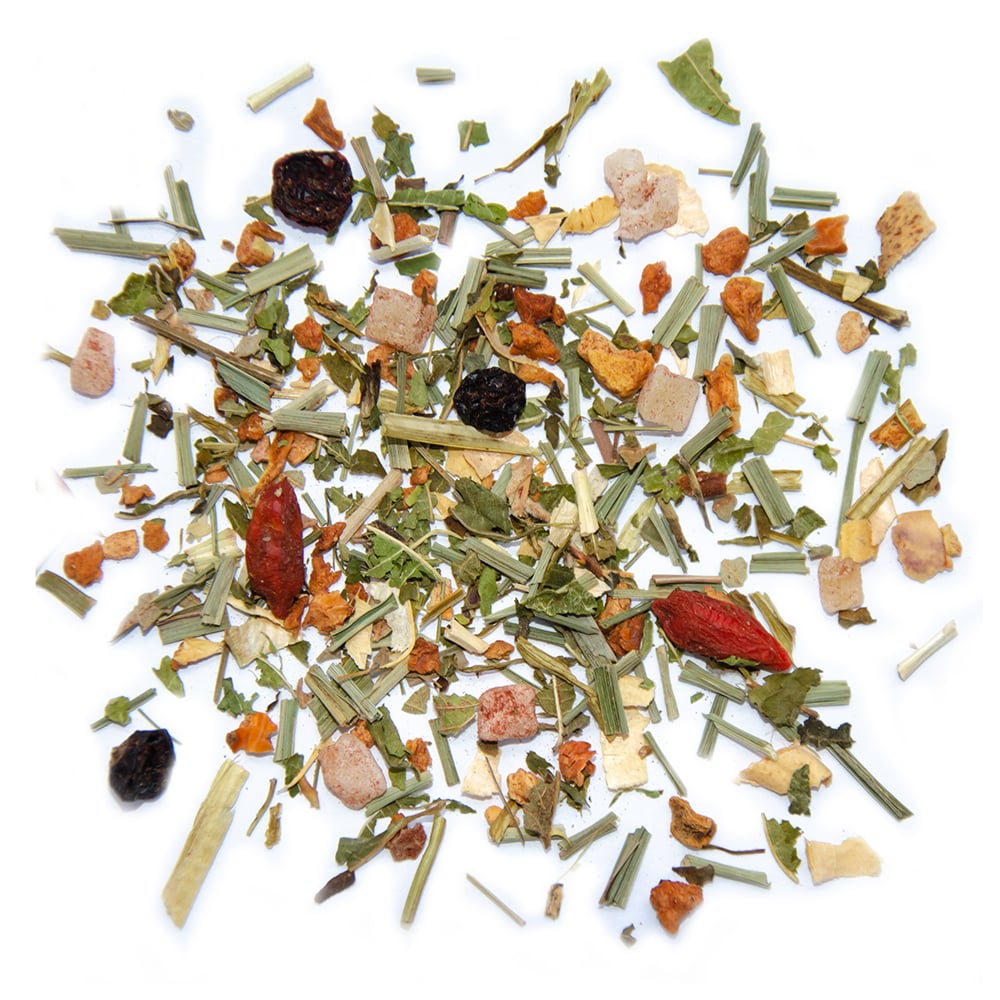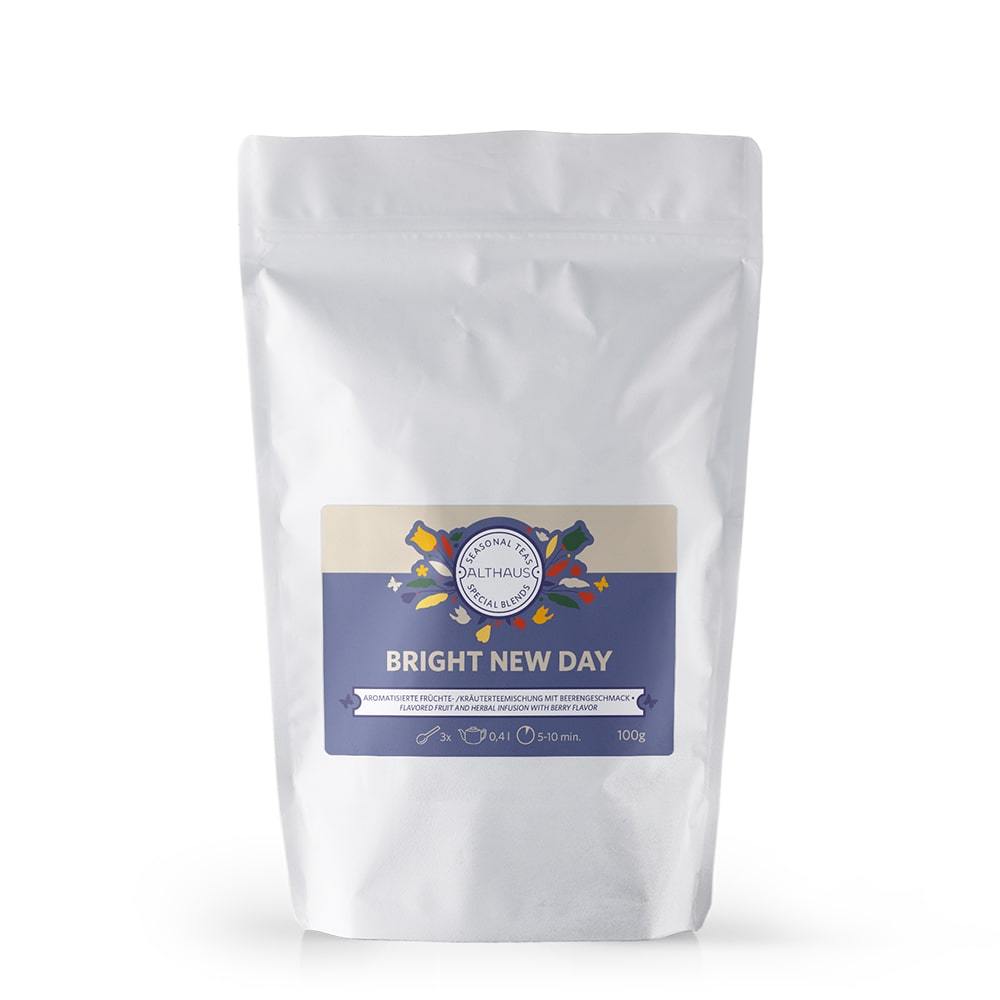 What a lovely day. Especially if you can make it even more beautiful with this fruit and herbal infusion! The berry flavors and tangy herbs are combined to create a lovely taste experience.
| | |
| --- | --- |
| Highlights: | Seasonal Teas |
Apple pieces, lemongrass, aloe vera pieces (aloe vera gel, sugar, acidifier citric acid), white bean skins, blackberry leaves, lemon verbena, goji berries, black currants, nettle leaves, flavoring
Colorful flowers and aromatic herbs - a butterfly's dream and all we want for our natural herbal tea blend. It looks like a butterfly garden and tastes like spring, thanks to its subtle citrus notes.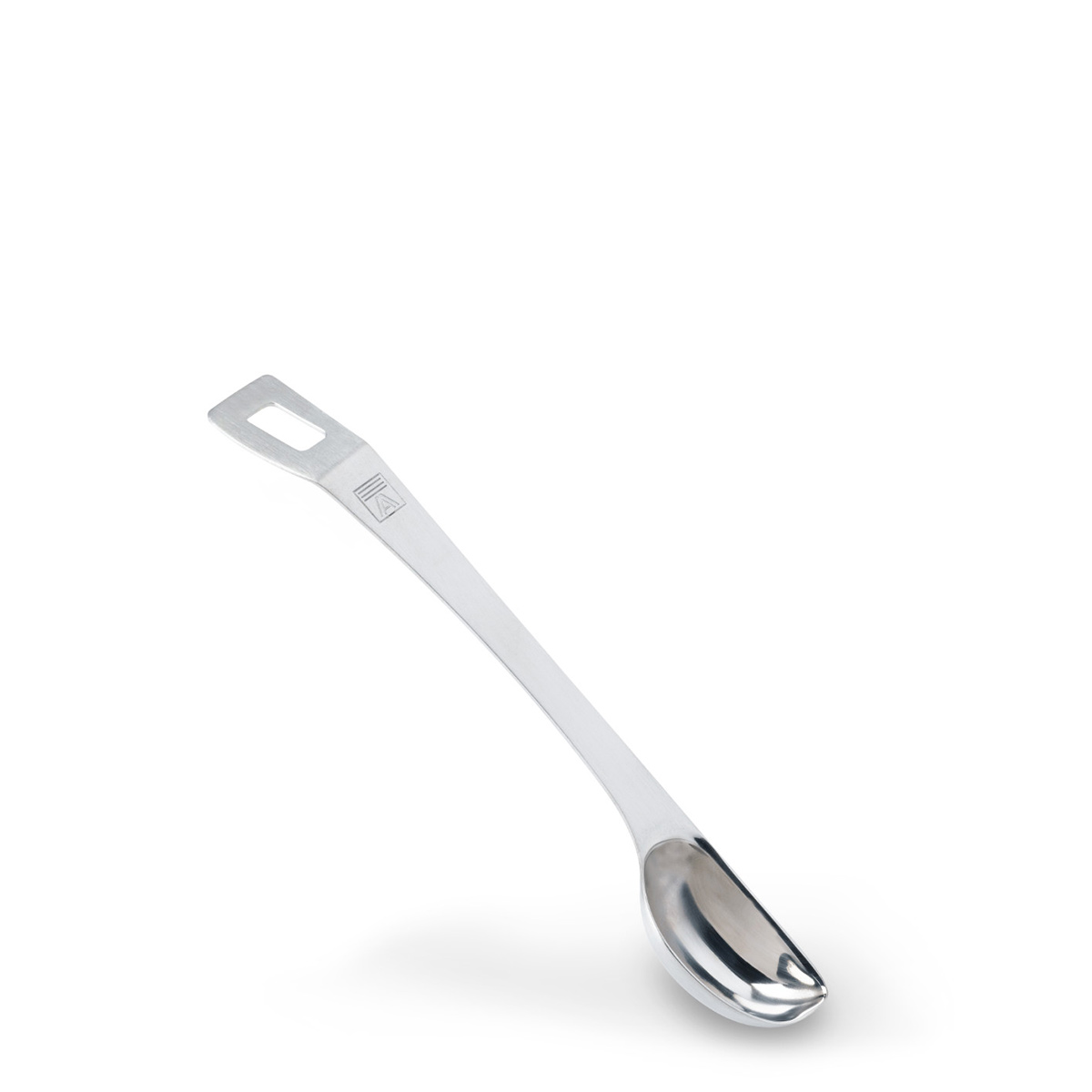 Measuring spoon
Measuring spoon for the portioning of loose tea Material: Stainless steel, Color: Silver
Storage tin for loose tea, small
Small storage tin for loose teaSilver, tinplate, for up to 250 g of loose tea Height: 13.3 cm, width: 10.3 cm, depth: 10.3 cm The labels on the bags of loose Althaus teas can be removed. They fit perfectly in the space provided on the tin!
Strainer
Stainless steel Compatible with the Althaus tea pot, the Althaus Tea for one set, the Althaus tea glass, the LIV tea pot and LIV strainer mug. Height: 7.2 cm, upper diameter: 6.2 cm