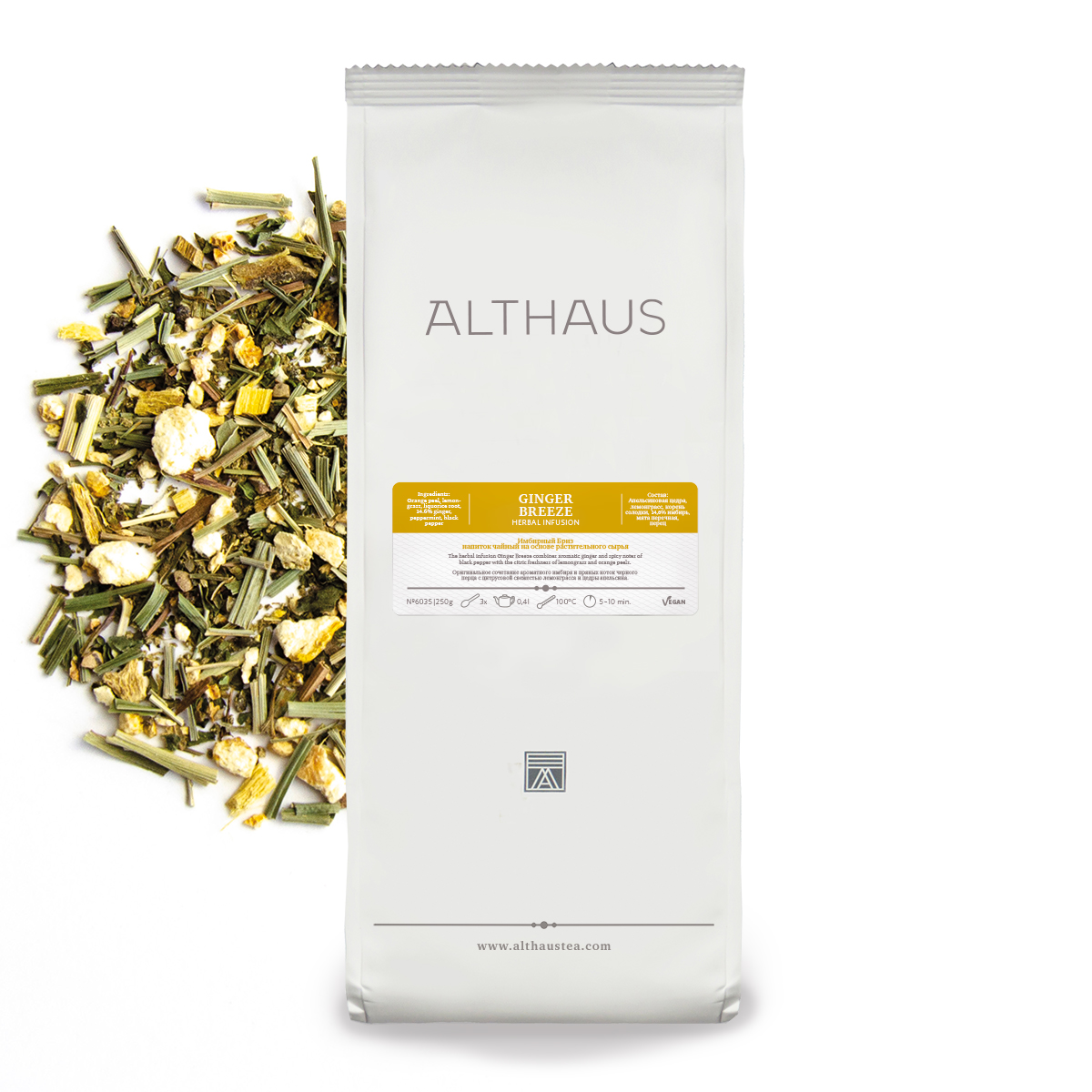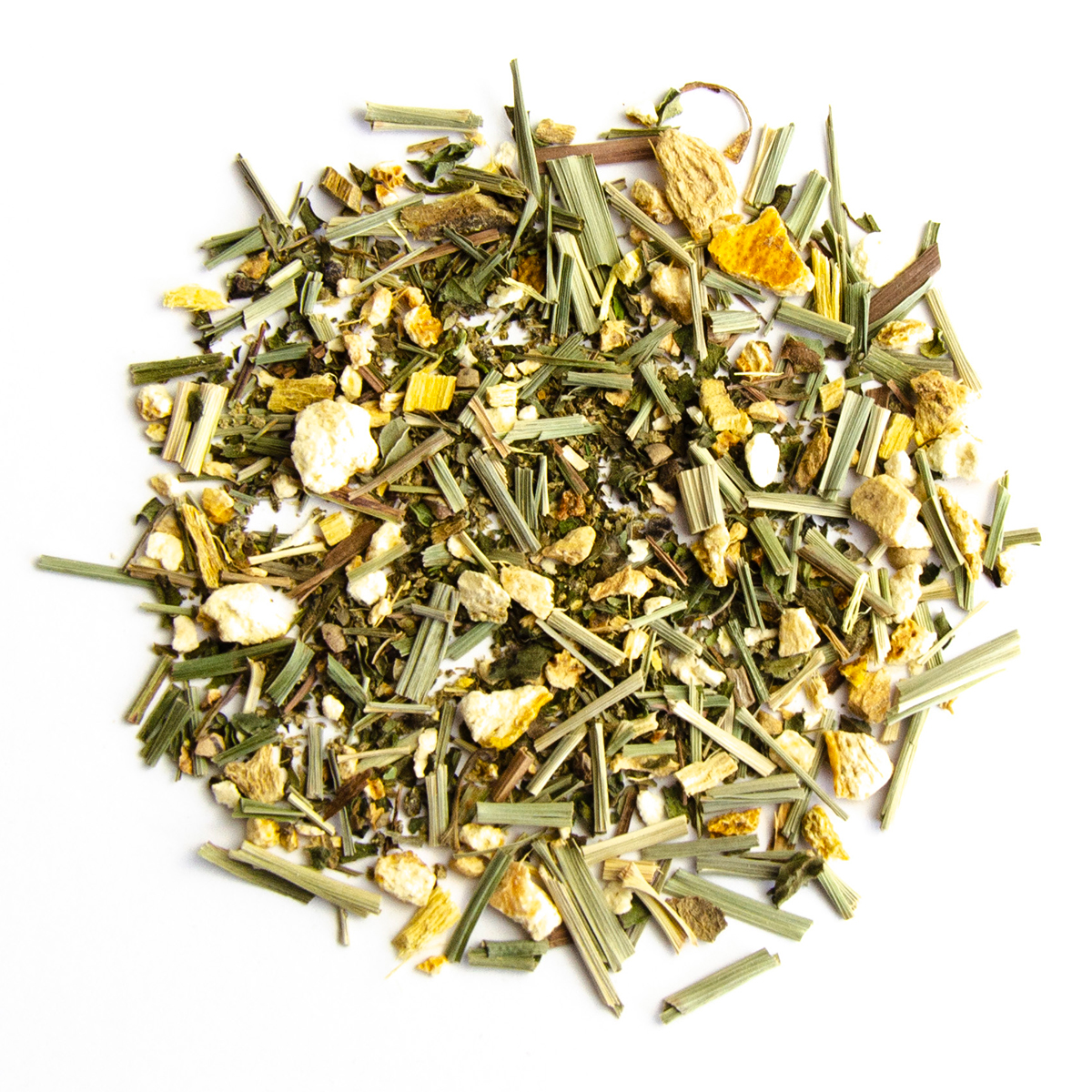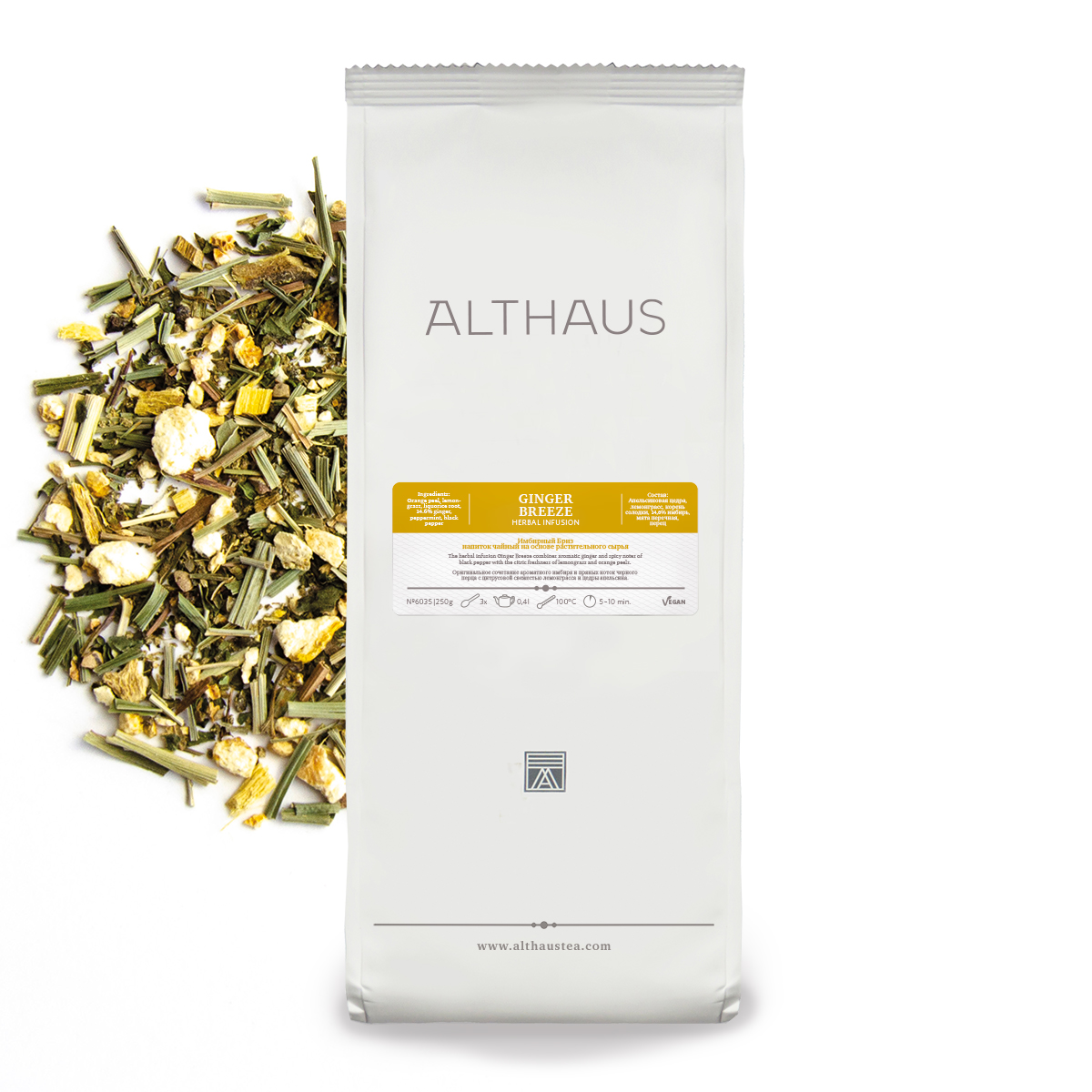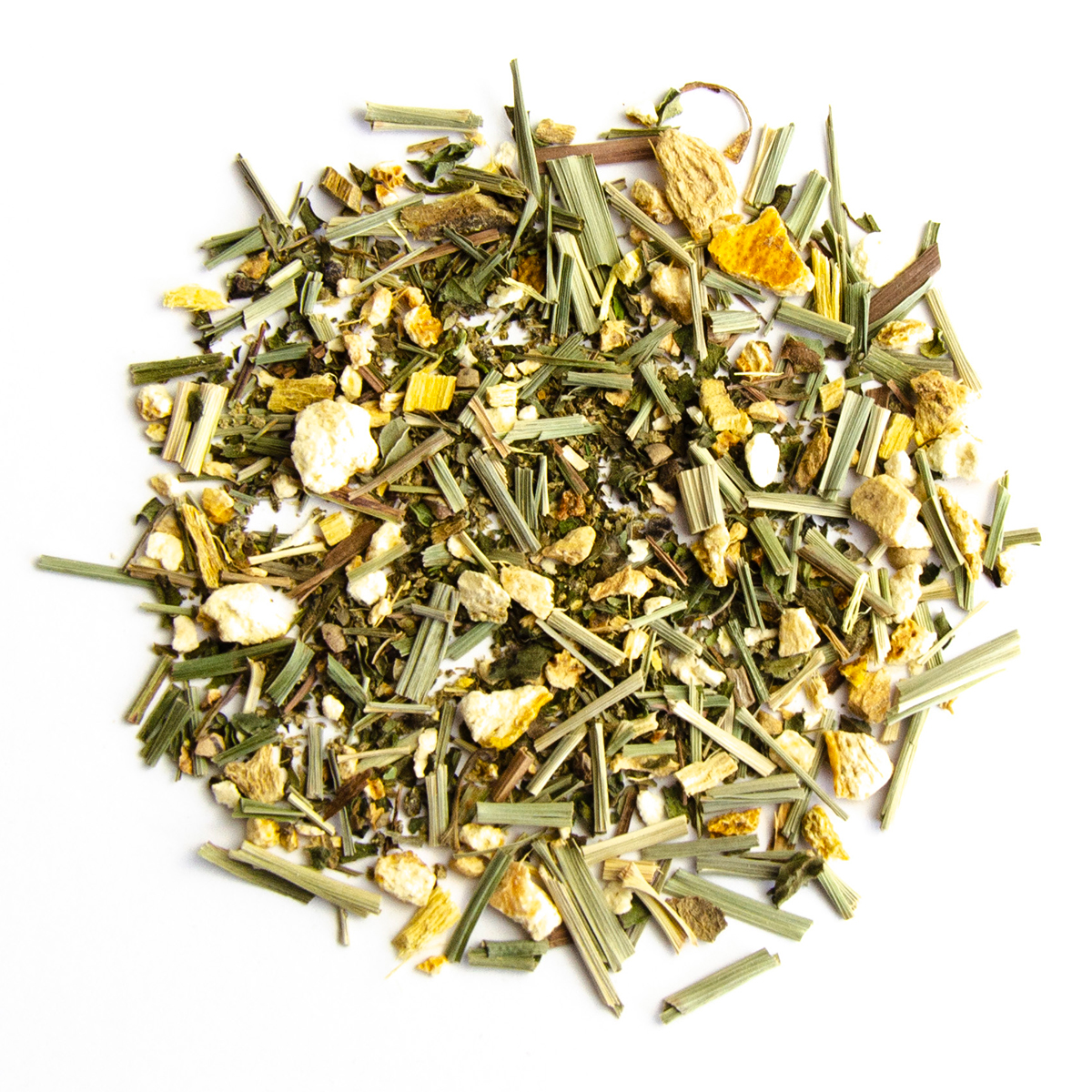 Available, delivery time depending on country of delivery
This ayurvedic herbal blend of citrus peel, lemongrass as well as the slight tang of ginger and pepper has an energizing and refreshing effect.
Orange peel, lemongrass, liquorice root, ginger (14.6 %), peppermint, black pepper
Use three teaspoons of tea in a small teapot (0.4l). Pour fresh boiling water over it and let it steep
for 5-10 minutes, to receive a safe drink.