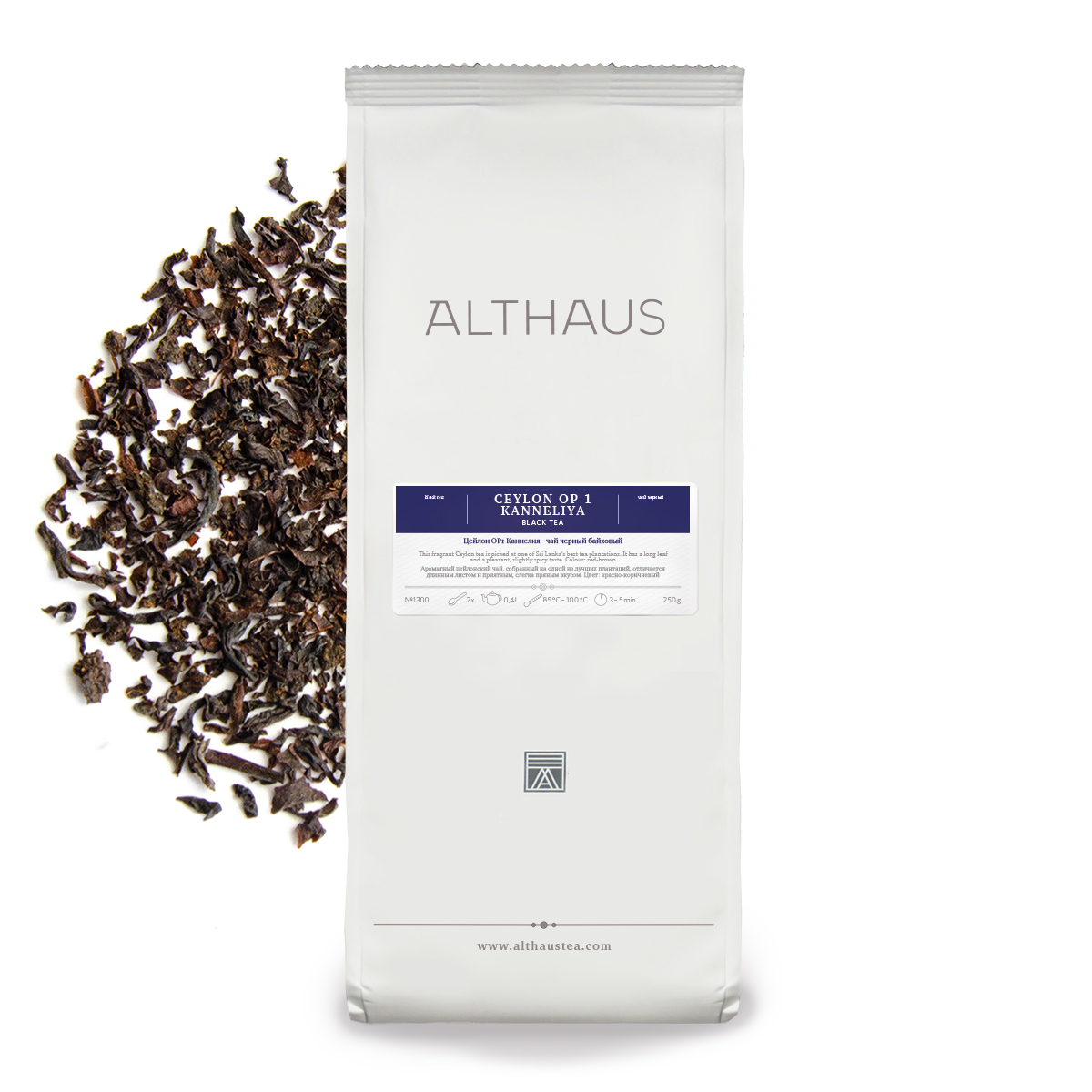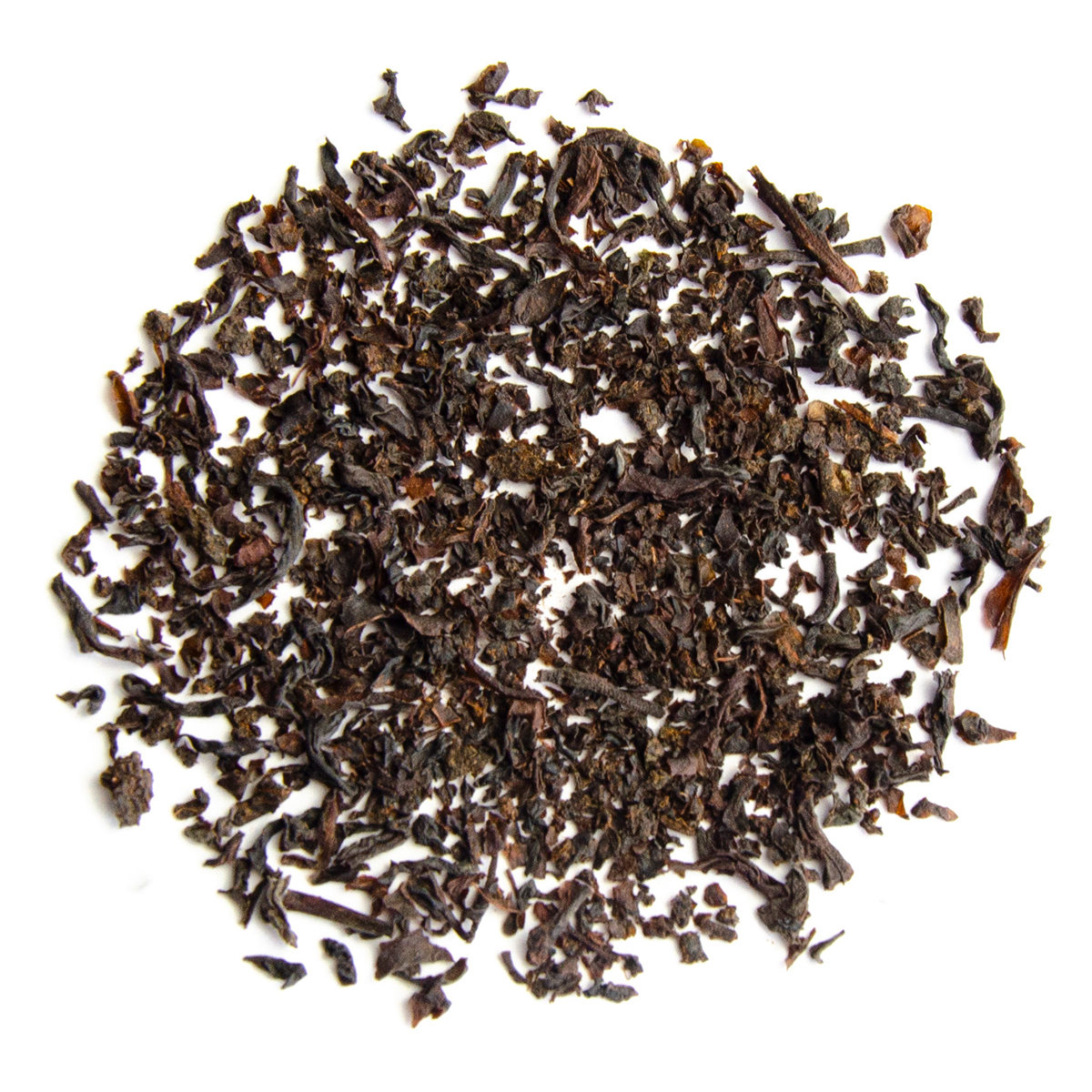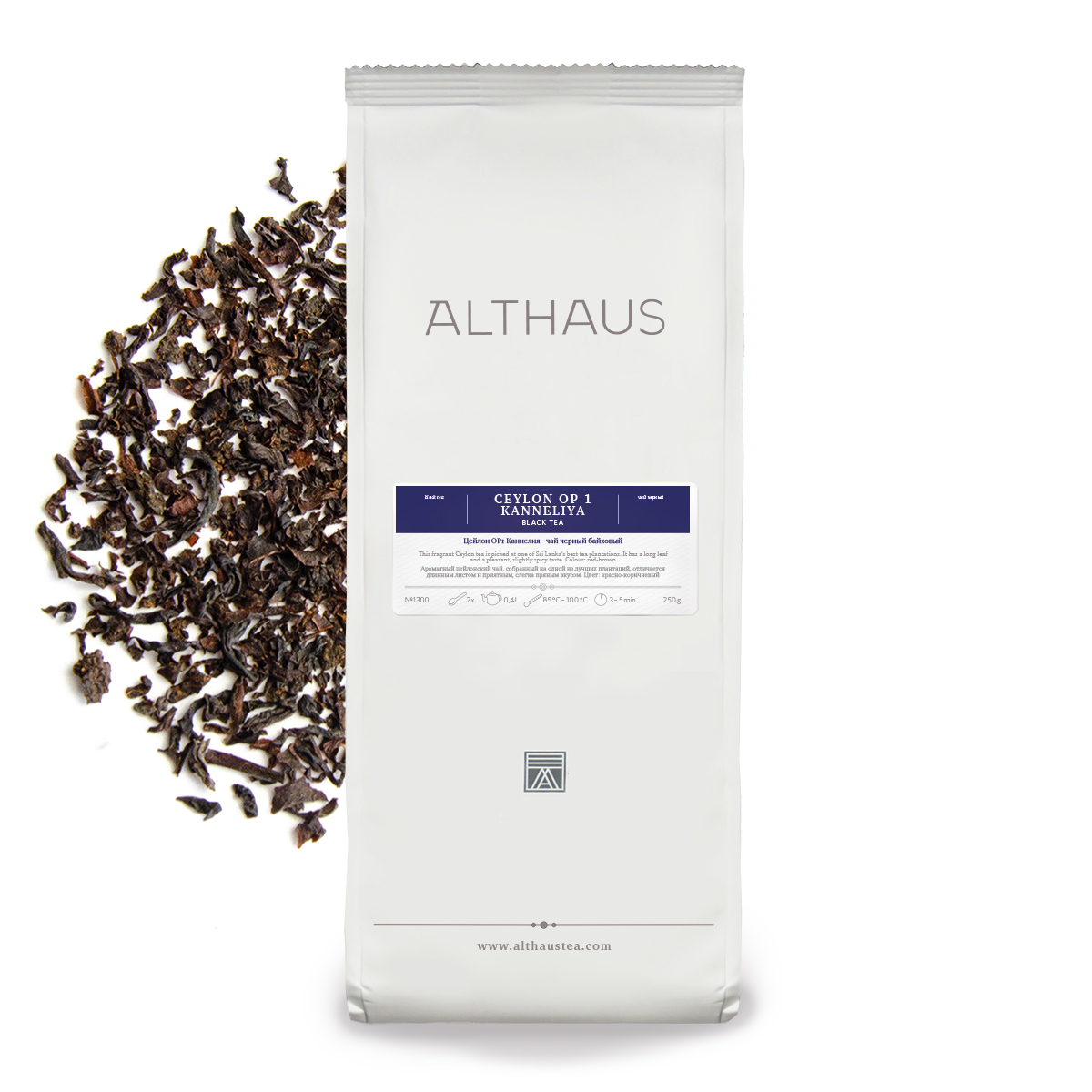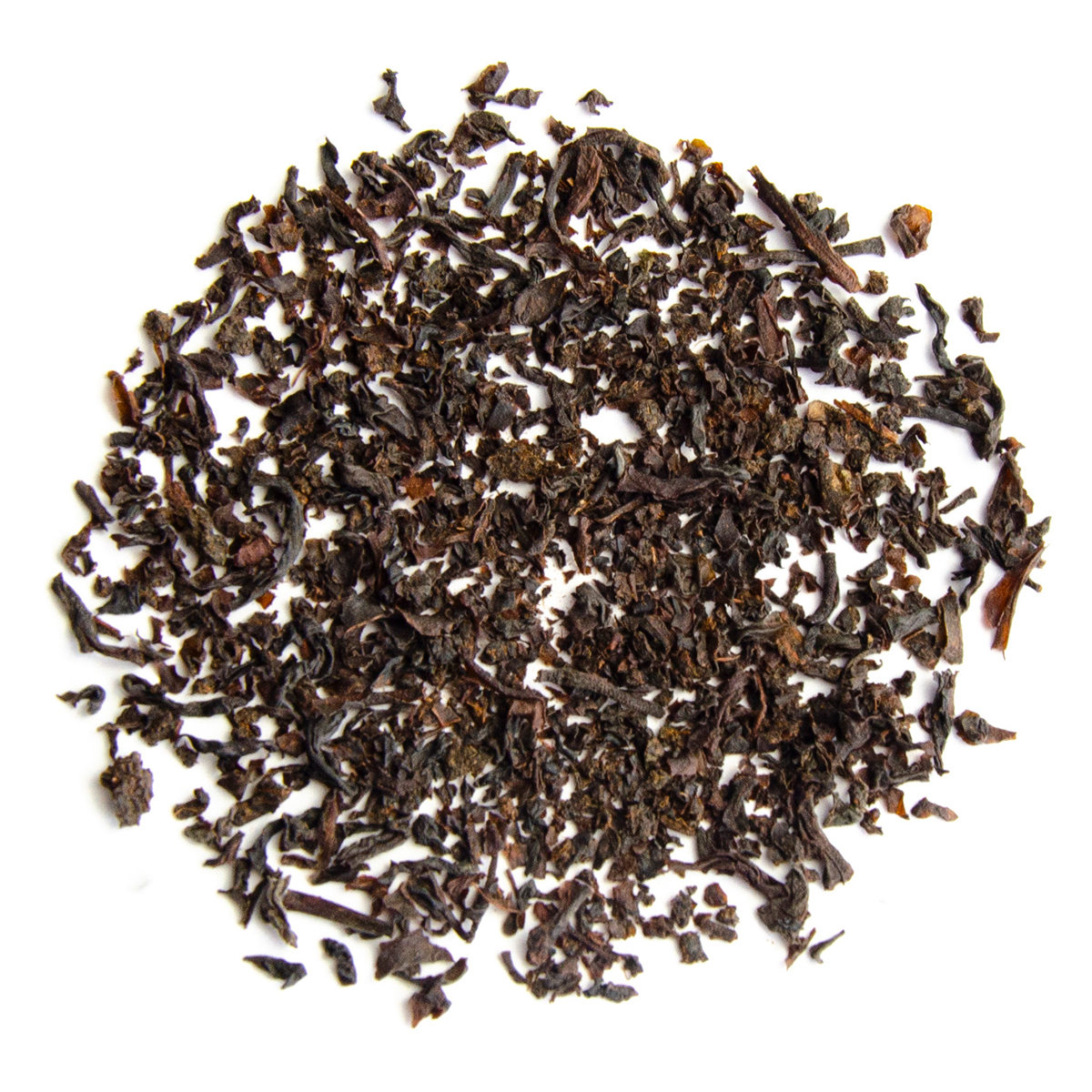 Available, delivery time depending on country of delivery
This intense Ceylon style black tea features characteristic whole leaves that reveal a deep spicy flavor and taste pleasantly of earthy aromas.
Black tea* *Origin: Sri Lanka
Use two teaspoons of tea in a small teapot (0.4l). Pour fresh boiling water over it and let it steep for 3-5 minutes.