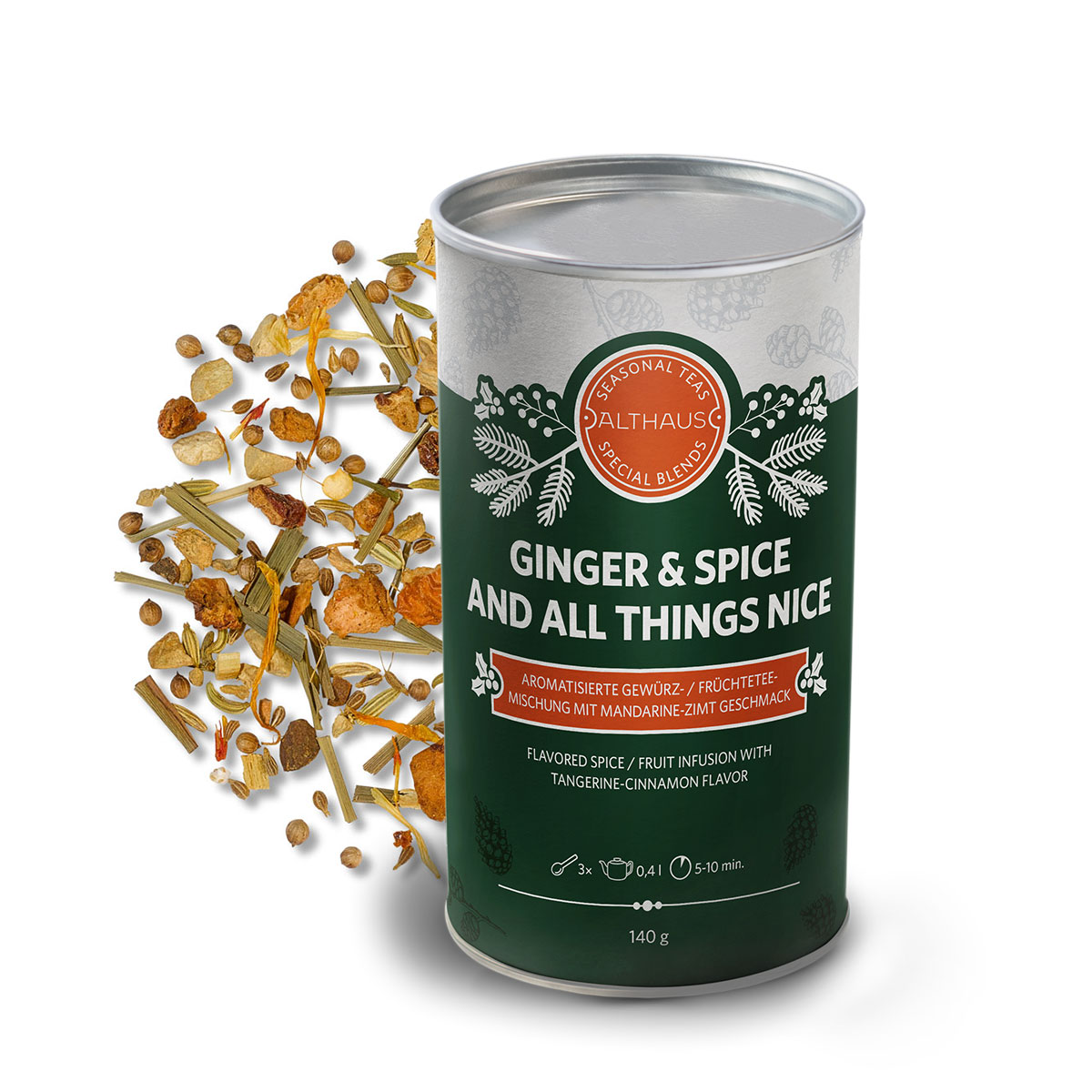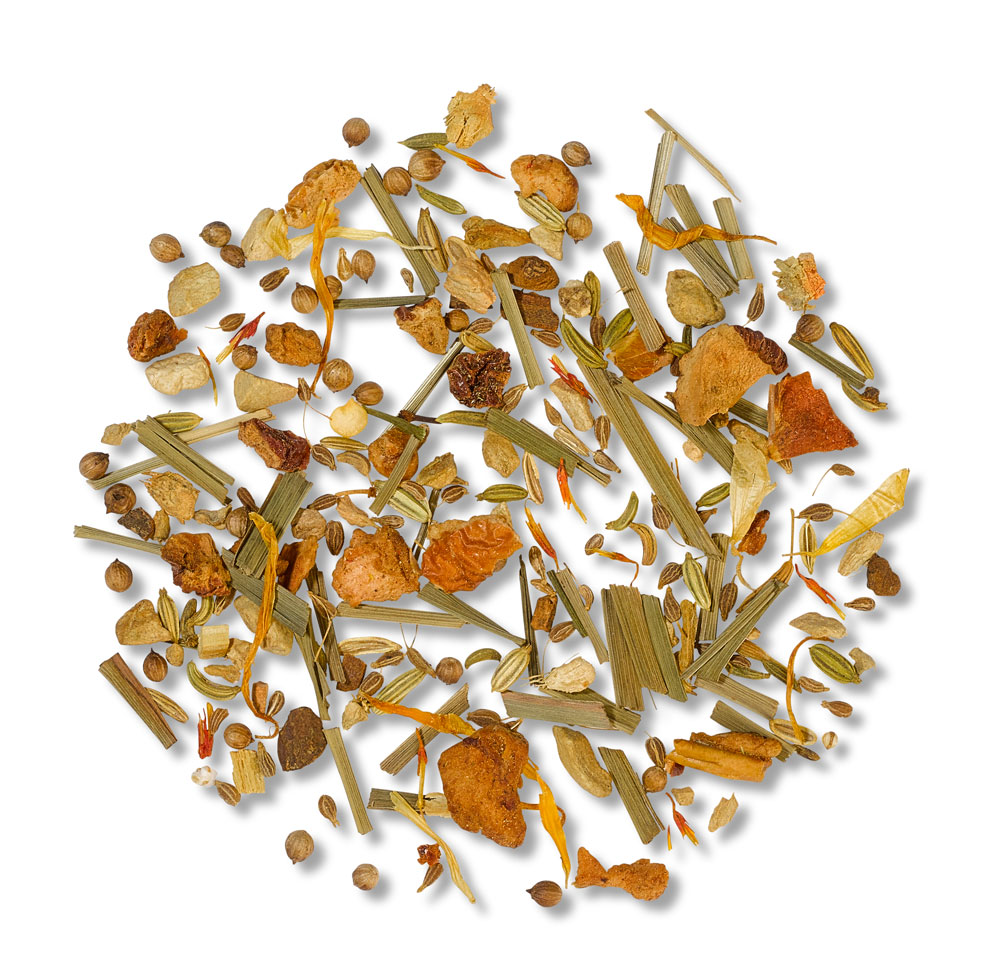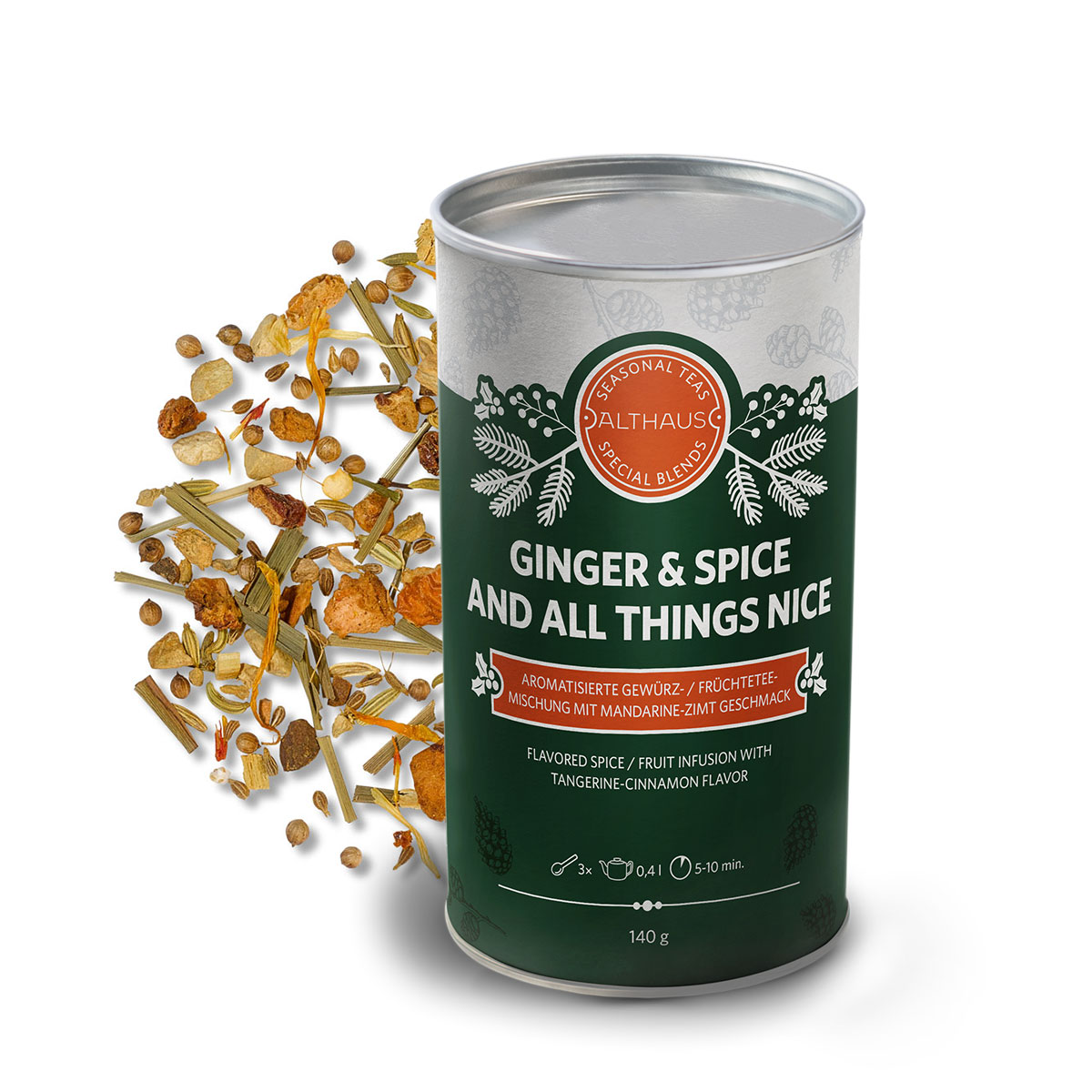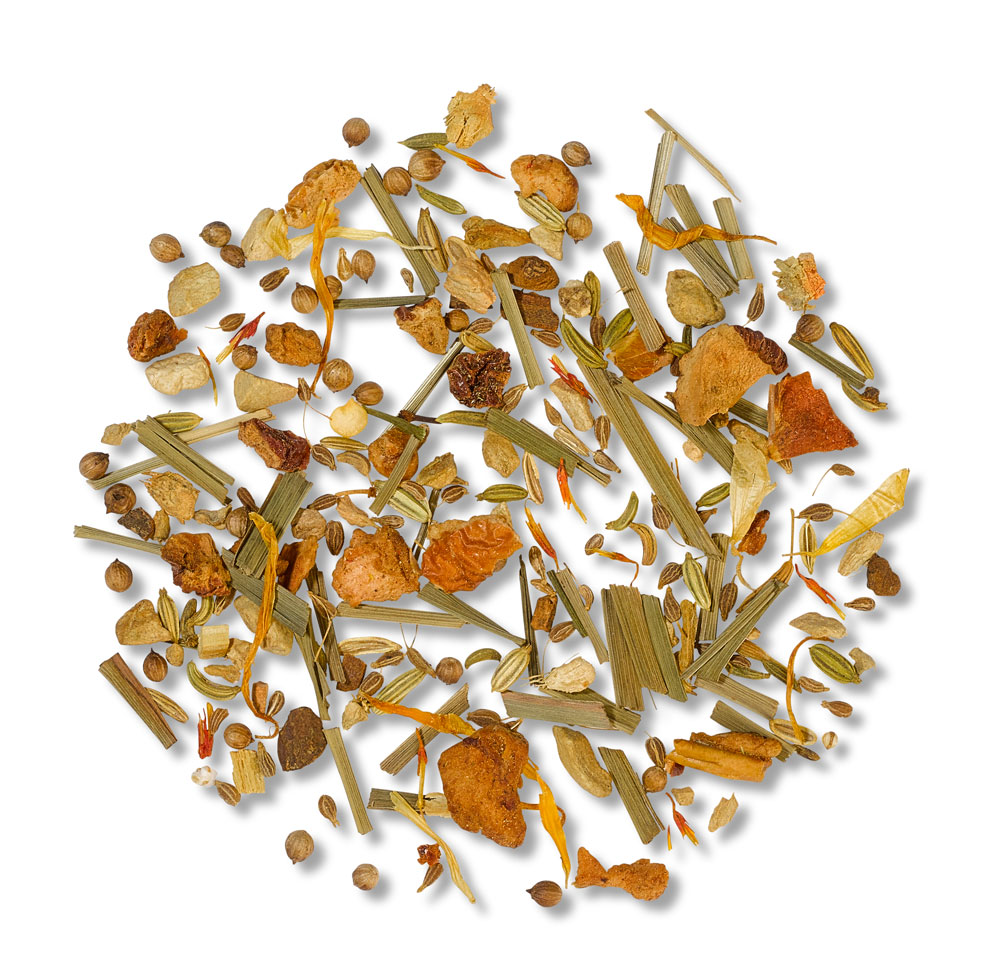 Ginger & Spice And All Things Nice
Ginger, combined with hot spices such as cinnamon, anise, and a touch of chili create a pleasant warmth, while tangerines give this herbal infusion a tangy wintery note.
It´s a limited edition! Available only while stocks last.
Apple pieces, lemongrass, ginger (14.5%), aniseed, sweet fennel, cinnamon (4.8%), orange peel, coriander fruits (4.8%), licorice root (2.9%), natural flavoring, barley grass, amaranth seeds, tangerine pieces (cane sugar, tangerine, acidifying agent: citric acid), orange slices, chili peppers (1%), safflower petals, marigold flower petals
Use three teaspoons of tea in a small teapot (0.4l). Pour fresh boiling water over it and let it steep
for 5-10 minutes,
to receive a safe drink.