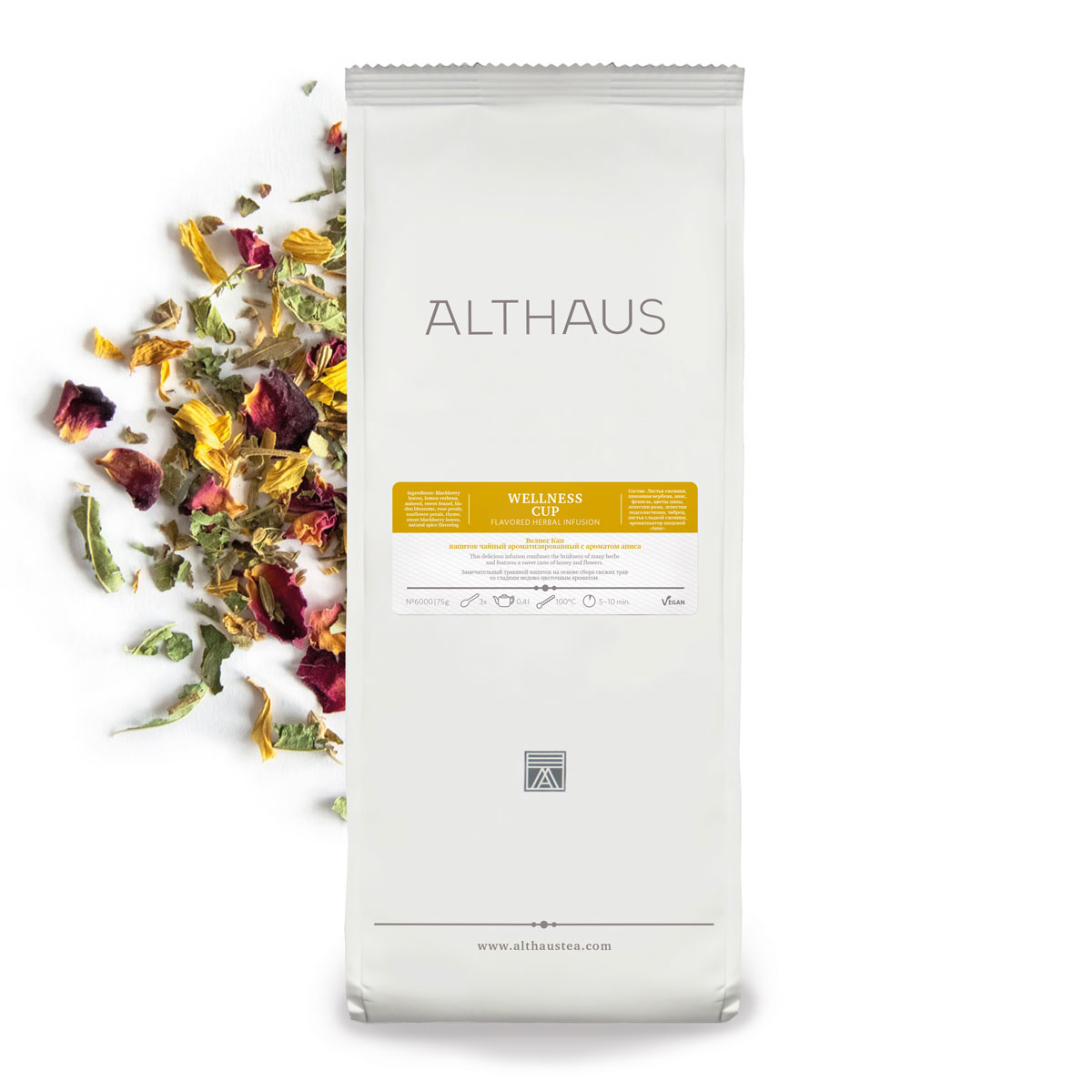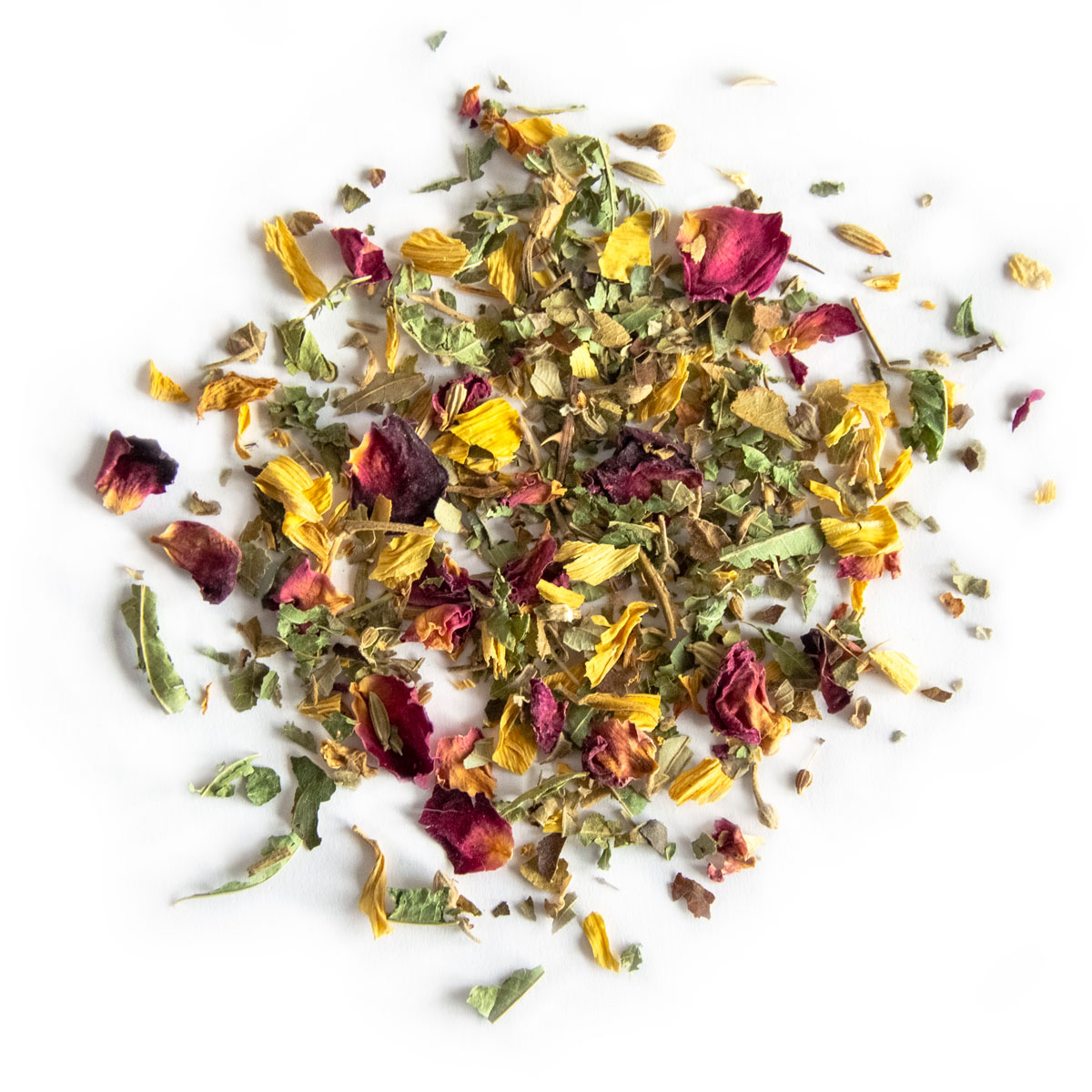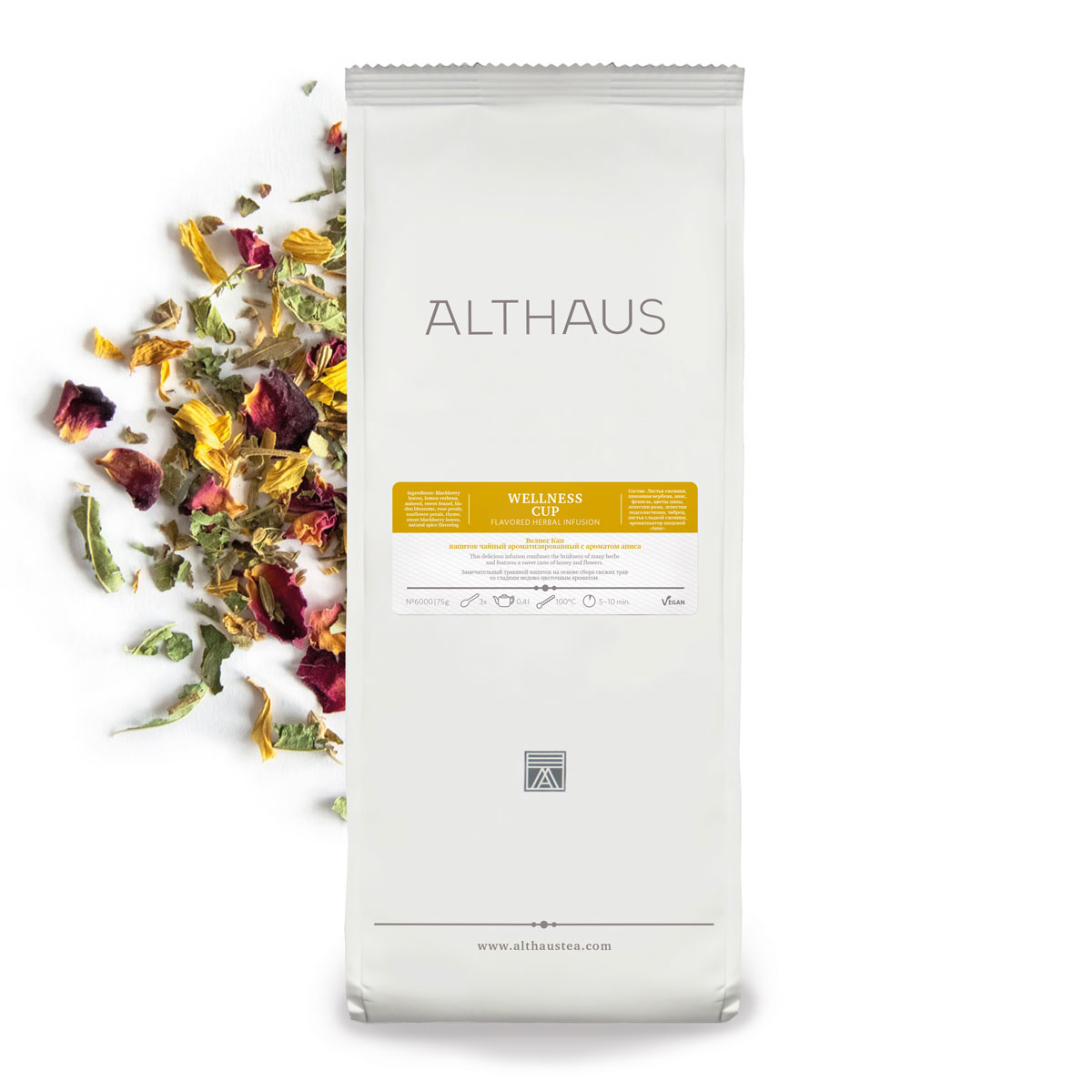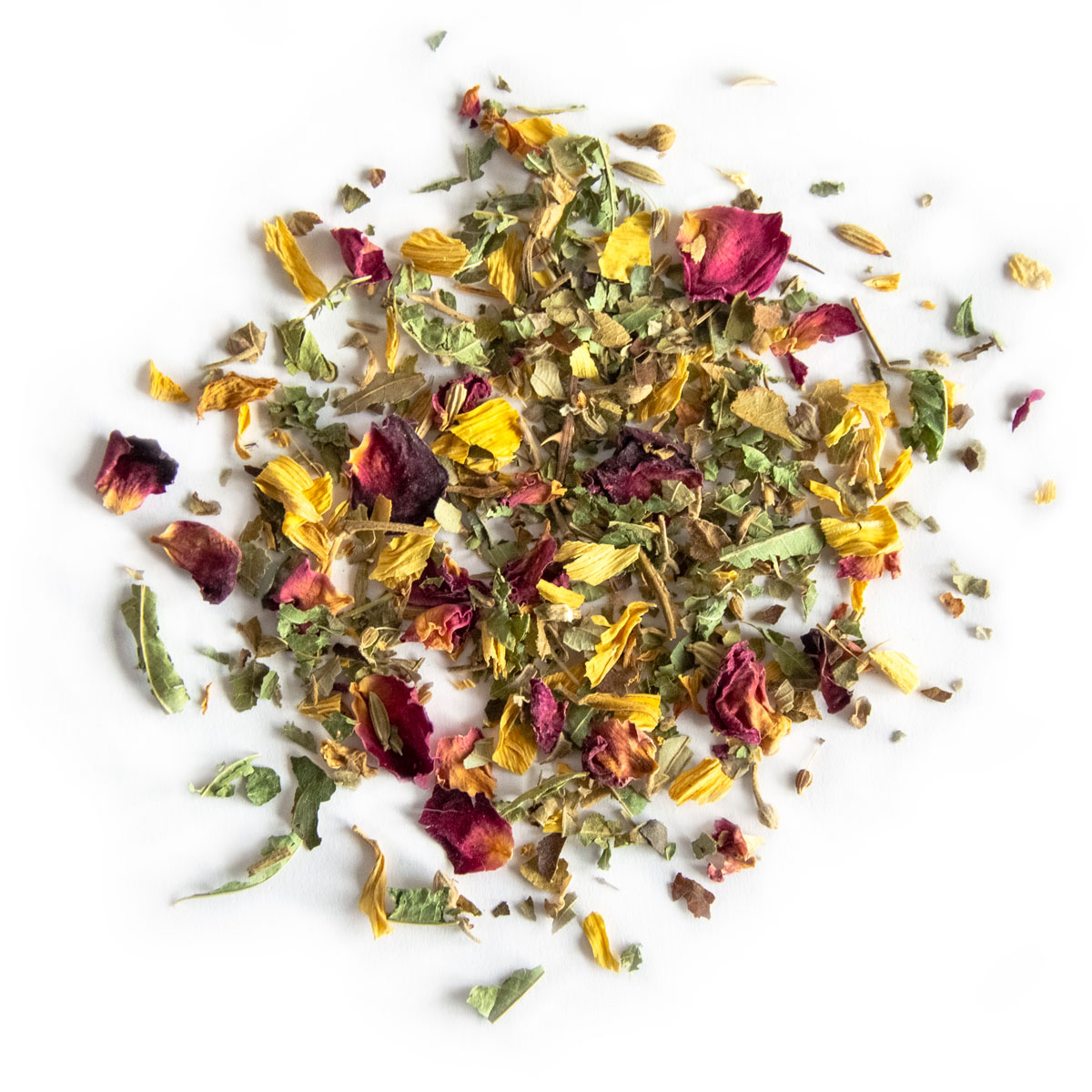 Available, delivery time depending on country of delivery
This delicious infusion combines the briskness of many herbs and features the sweet taste of honey and flowers.
Blackberry leaves, lemon verbena, aniseed, sweet fennel, linden petals, rose petals, sunflower petals, thyme, sweet blackberry leaves, natural spice flavoring
Use three teaspoons of tea in a small teapot (0.4l). Pour fresh boiling water over it and let it steep
for 5-10 minutes, to receive a safe drink.