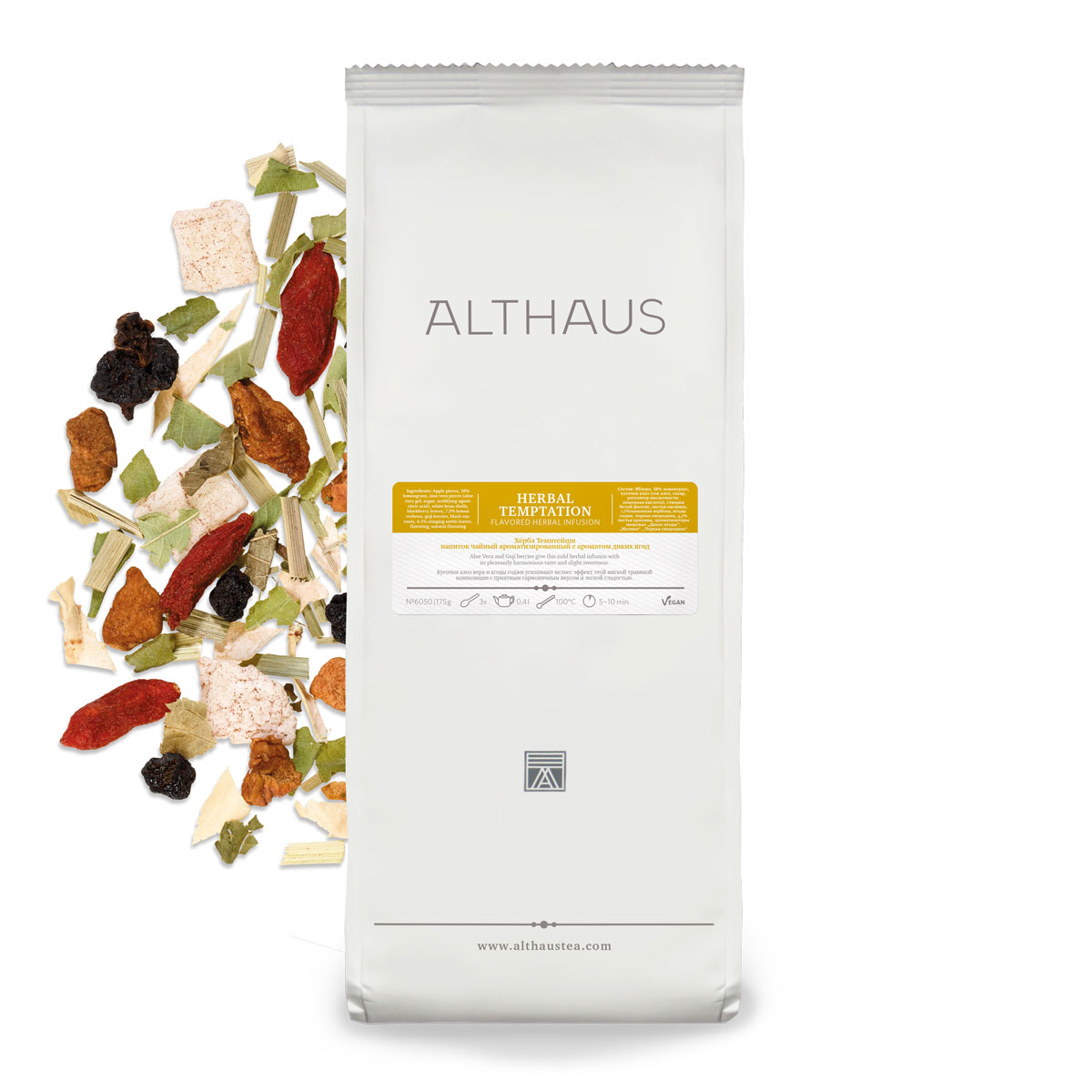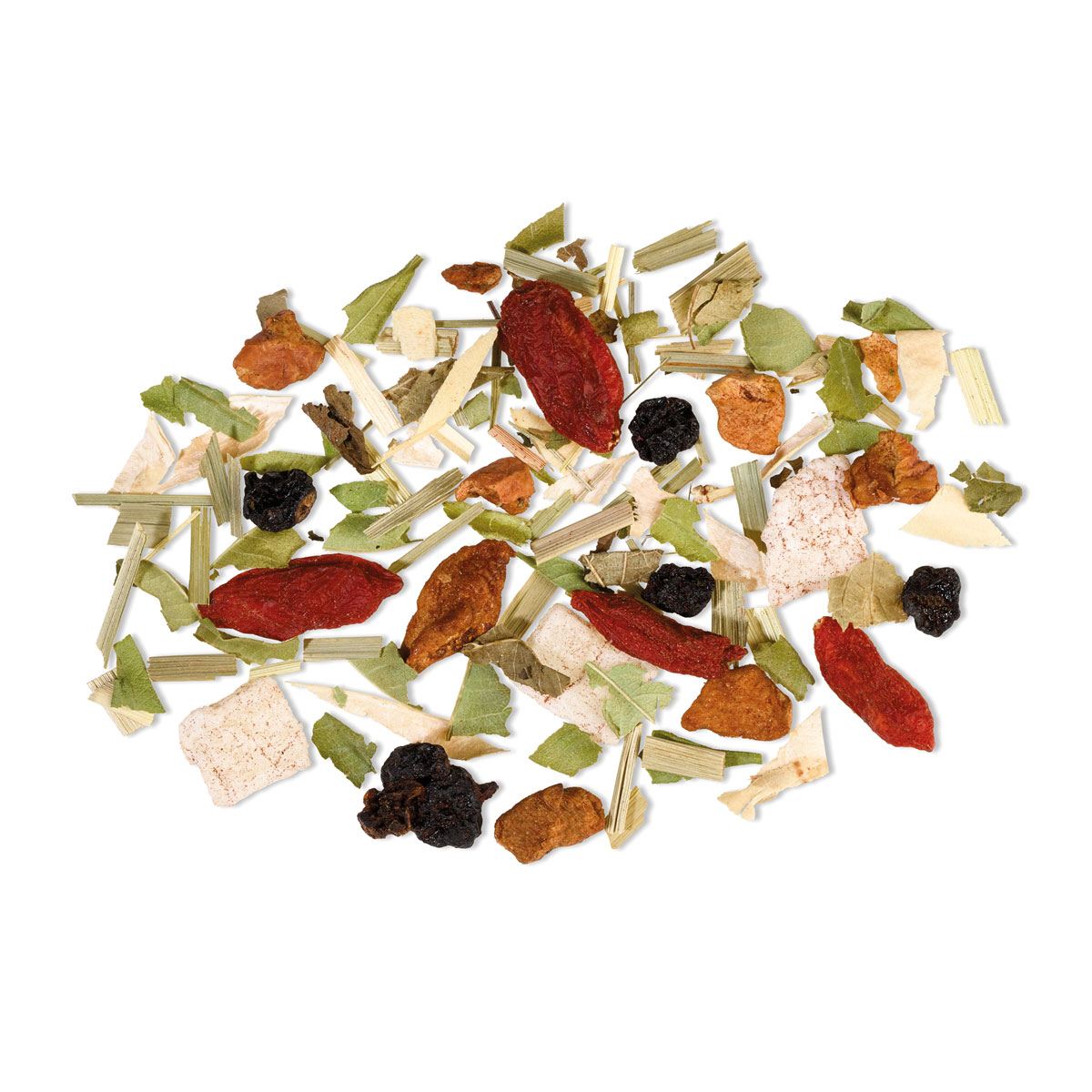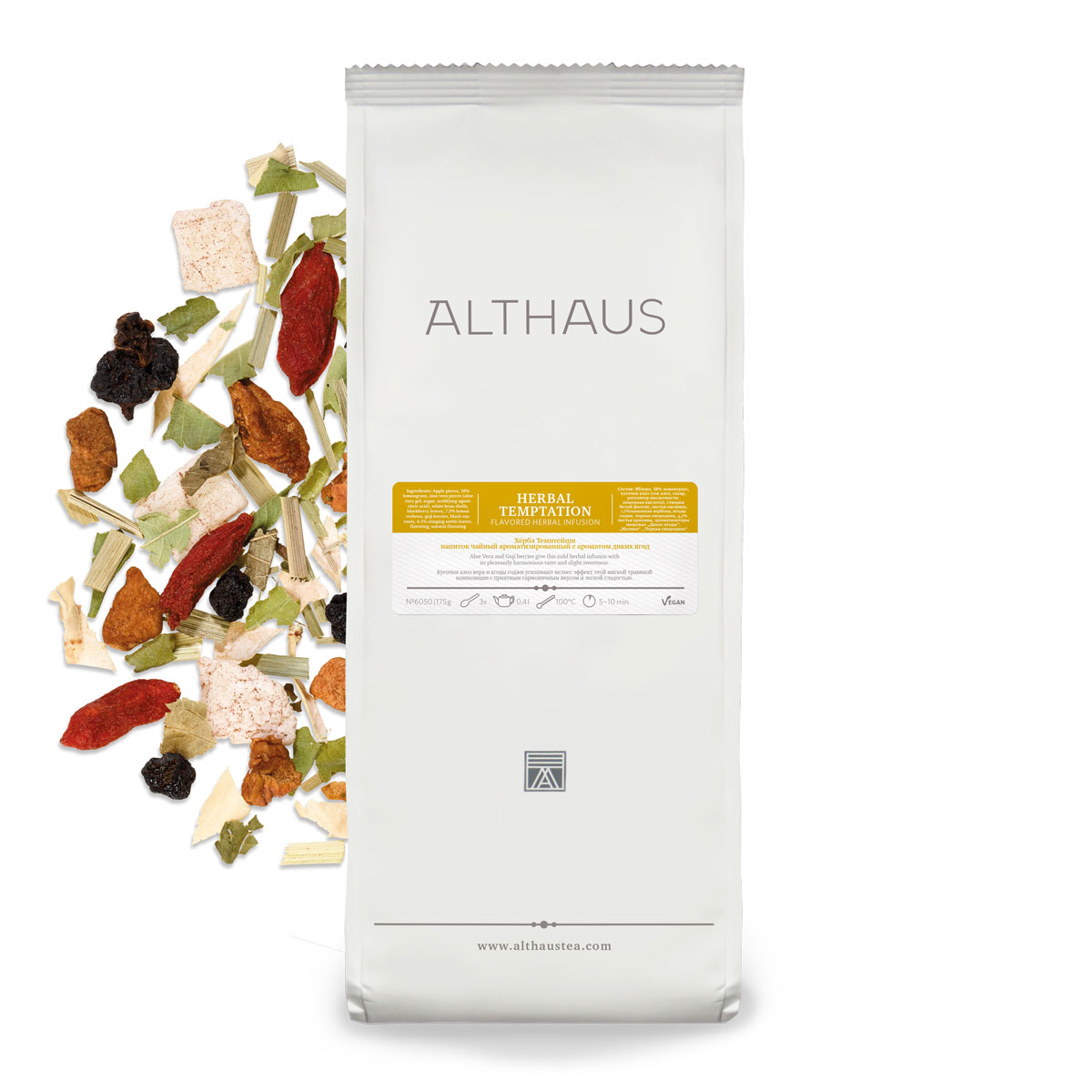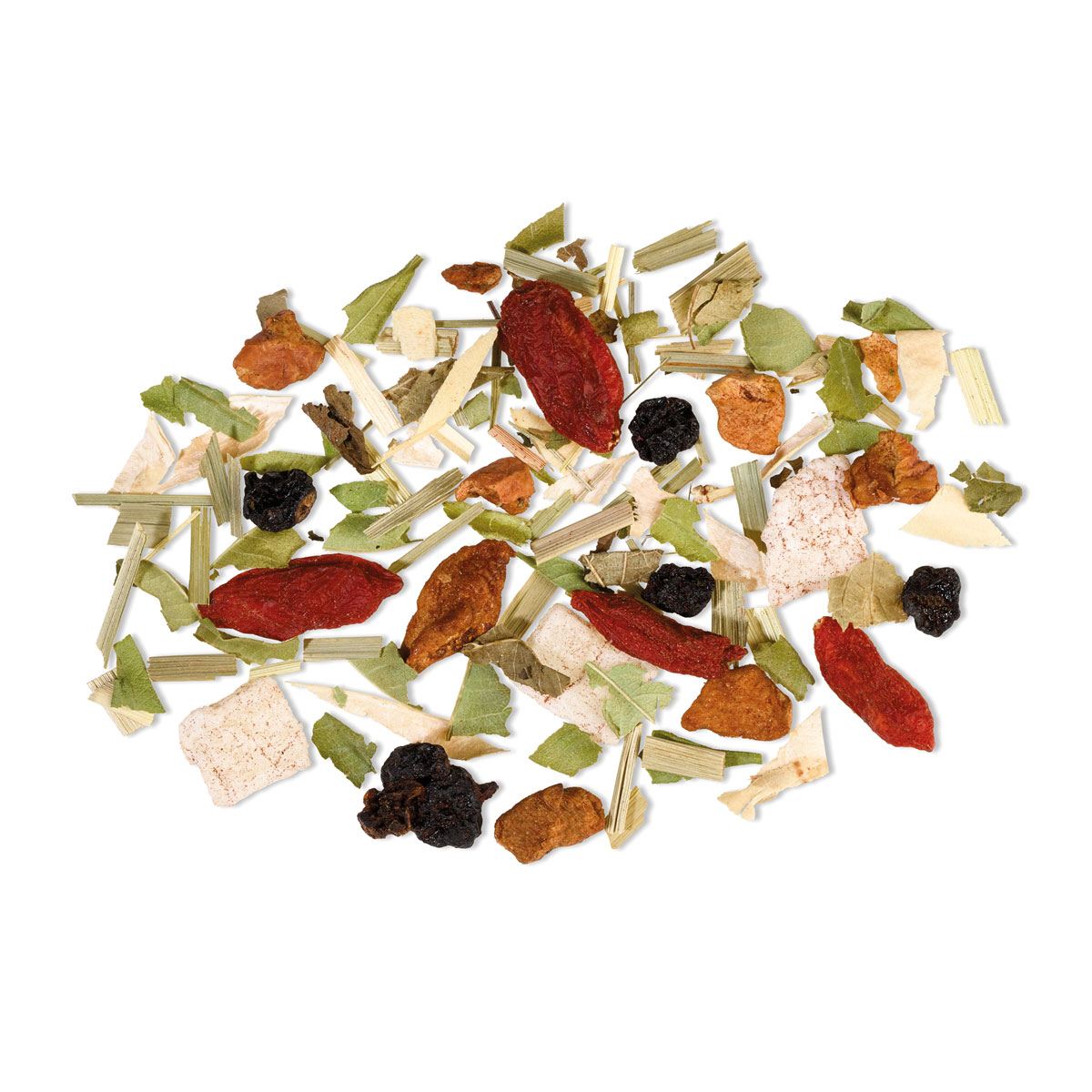 Available, delivery time depending on country of delivery
Aloe Vera and Goji berries enhance the wellness effect of this mild herbal infusion with its pleasantly harmonious taste and slight sweetness.
Apple pieces, lemongrass (18 %), aloe vera pieces (aloe vera gel, sugar, acidifying agent: citric acid), white bean shells, blackberry leaves, lemon verbena (7.2 %), goji berries, black currants, stinging nettle leaves (4.5 %), flavoring, natural flavoring
Use three teaspoons of tea in a small teapot (0.4l). Pour fresh boiling water over it and let it steep
for 5-10 minutes, to receive a safe drink.