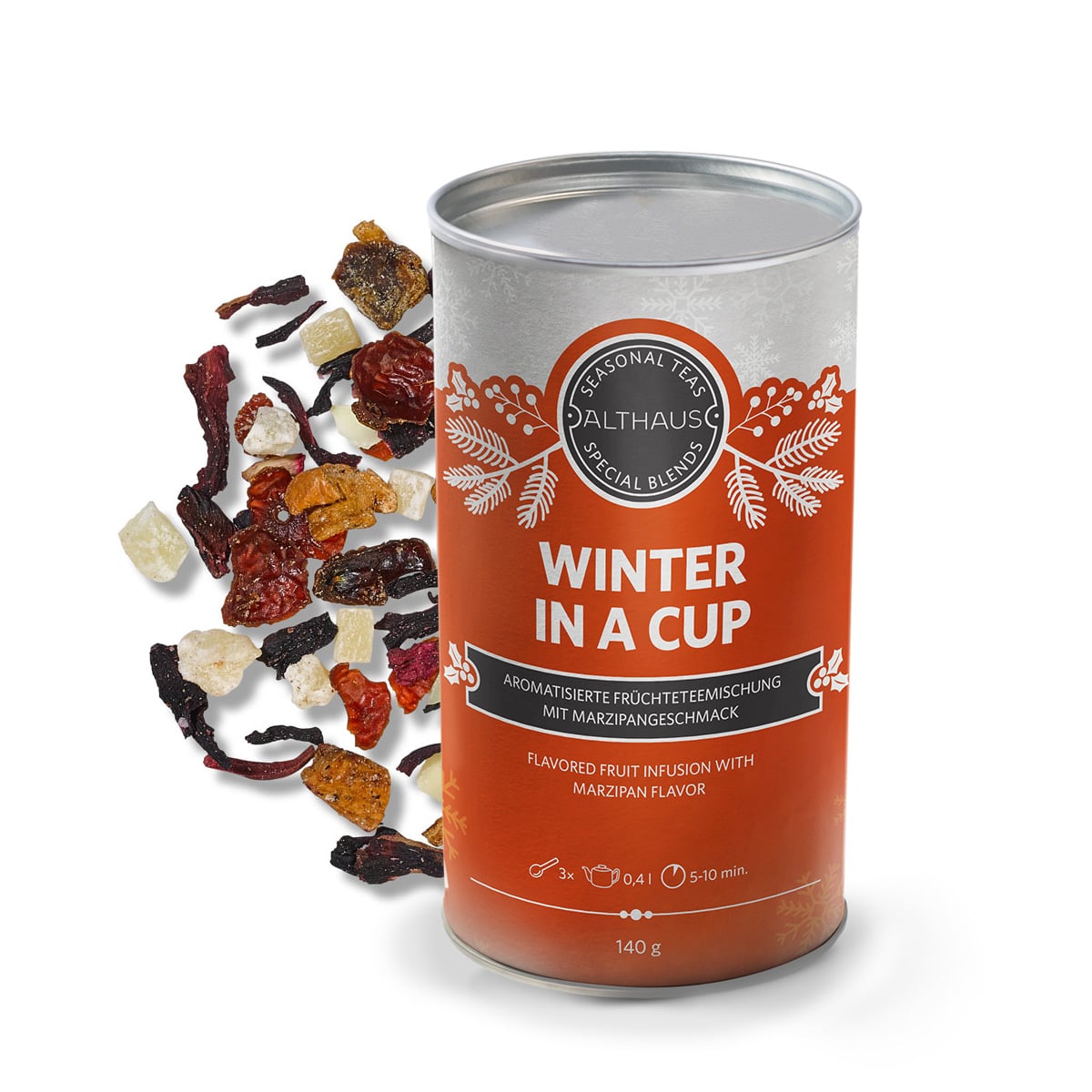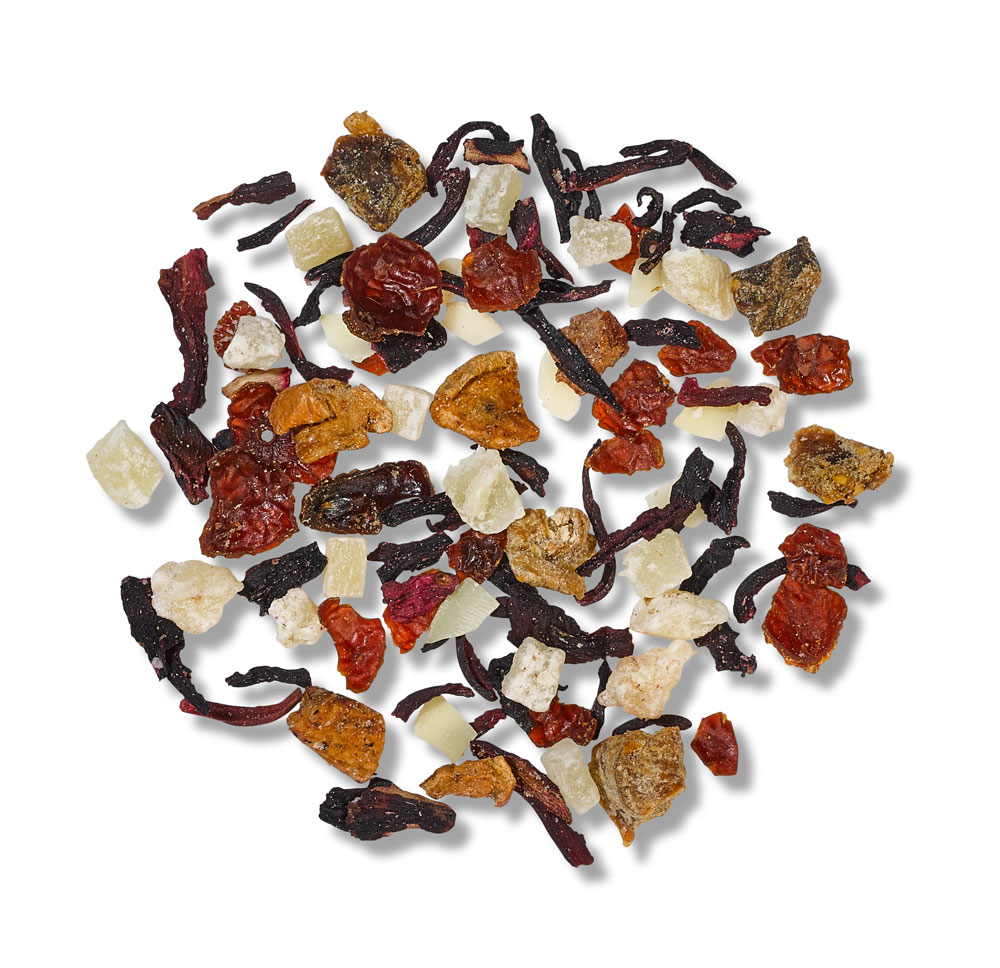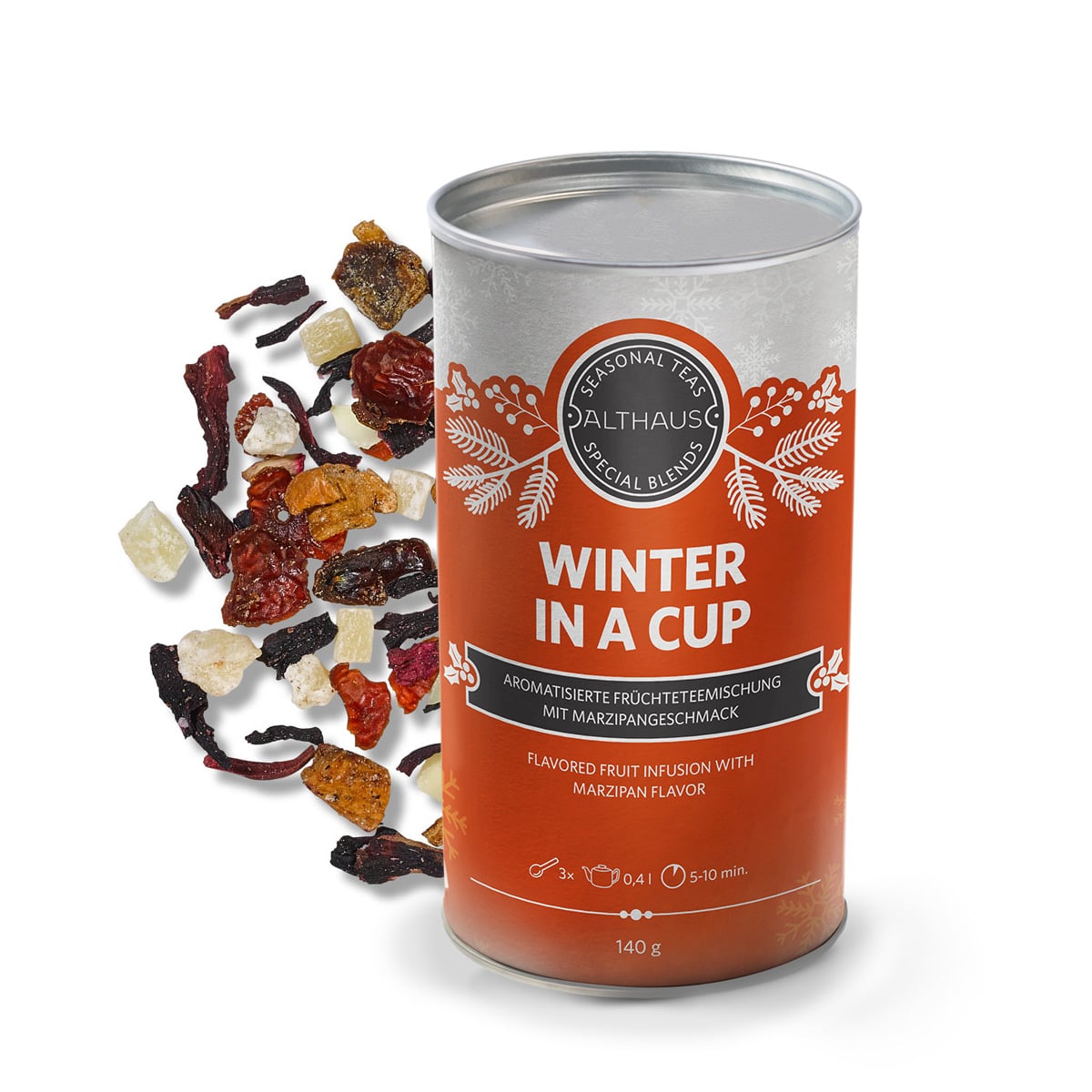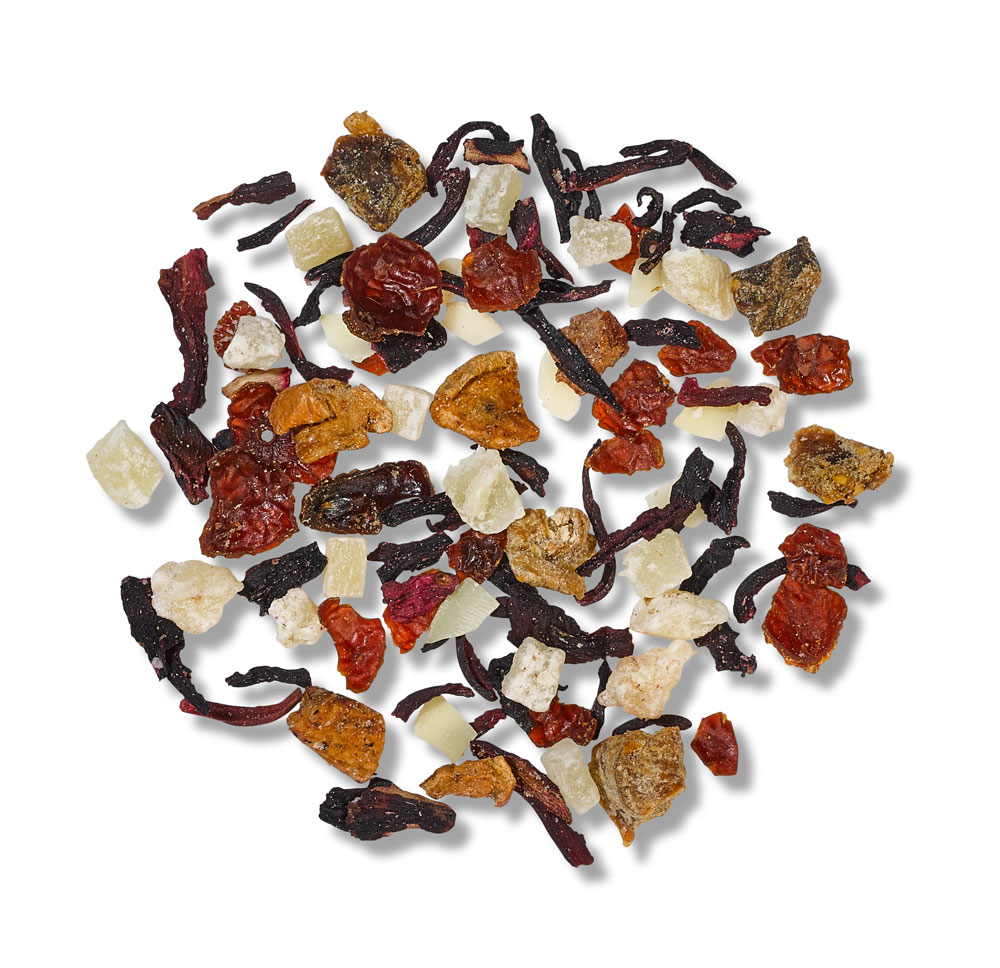 As if you had the winter in your cup. This fruit tea combines sweet fruits such as pineapples, figs, and apples with the winterly taste of almonds and marzipan.
It´s a limited edition! Available only while stocks last.
Pineapple pieces (pineapple, sugar, acidifying agent: citric acid), fig pieces with separating agent: rice flour, apple pieces, rosehip peel, hibiscus blossoms, sliced almonds*, fig slices, flavoring, natural flavoring *Contains allergens: nuts (almonds)
Use three teaspoons of tea in a small teapot (0.4l). Pour fresh boiling water over it and let it steep for 5-10 minutes, to receive a safe drink.