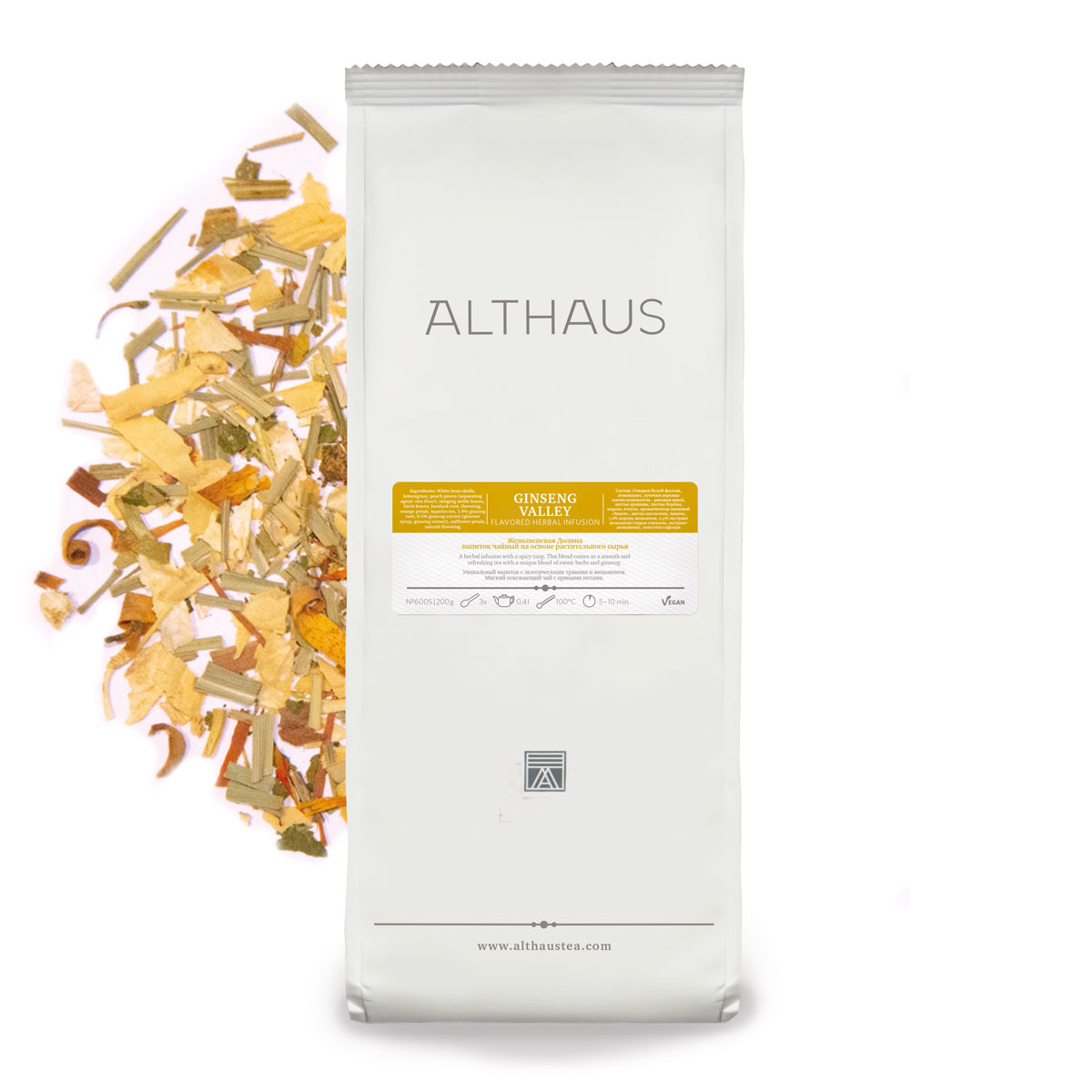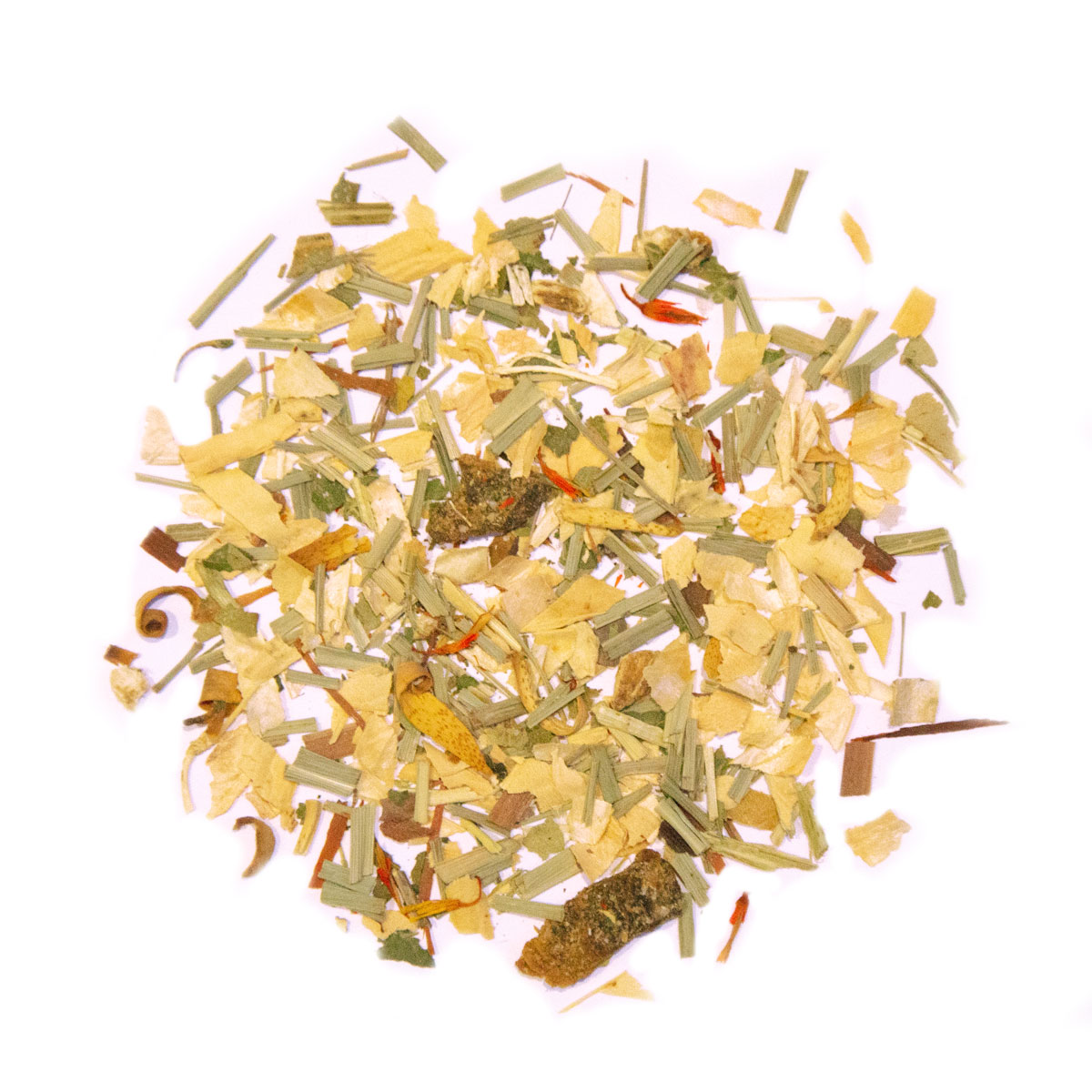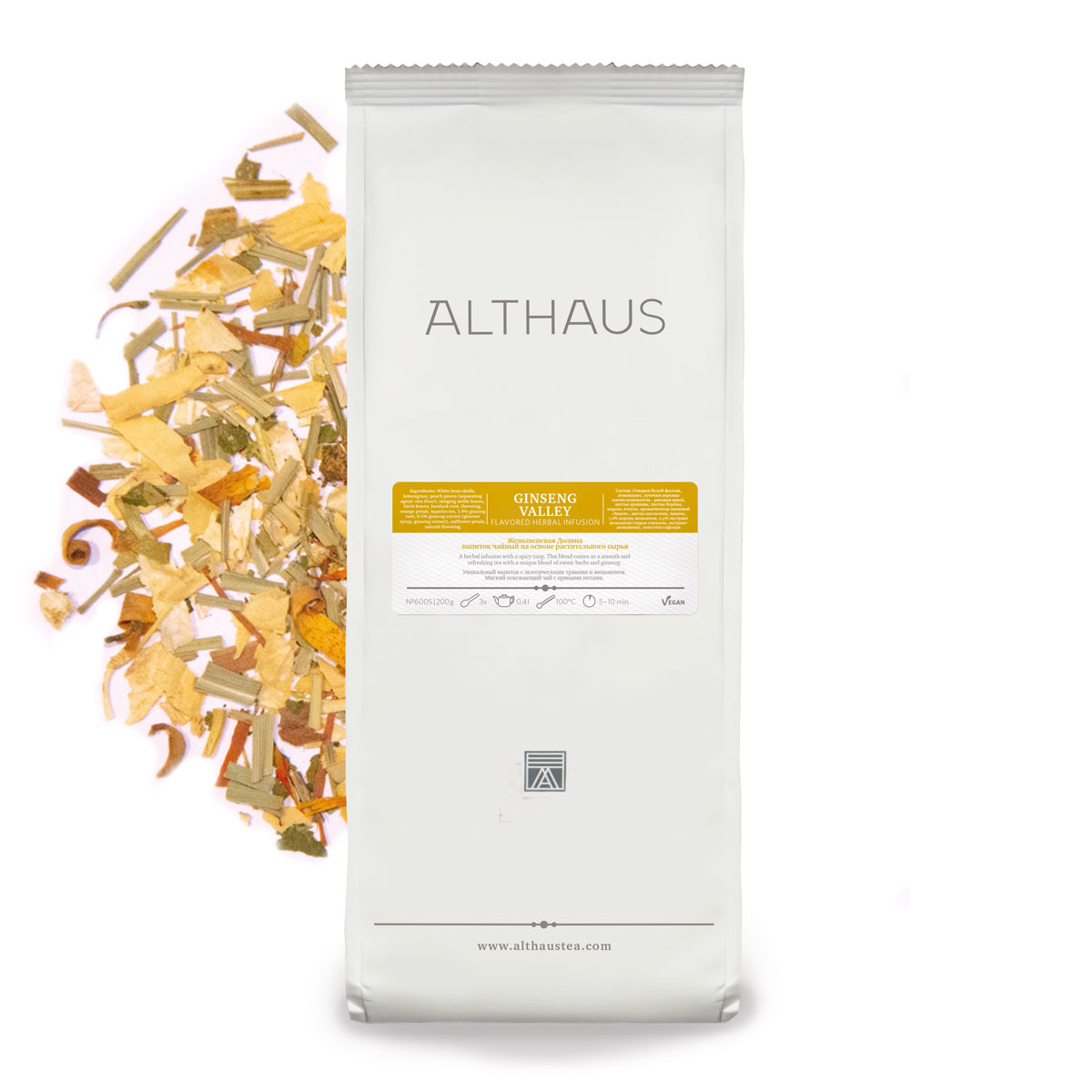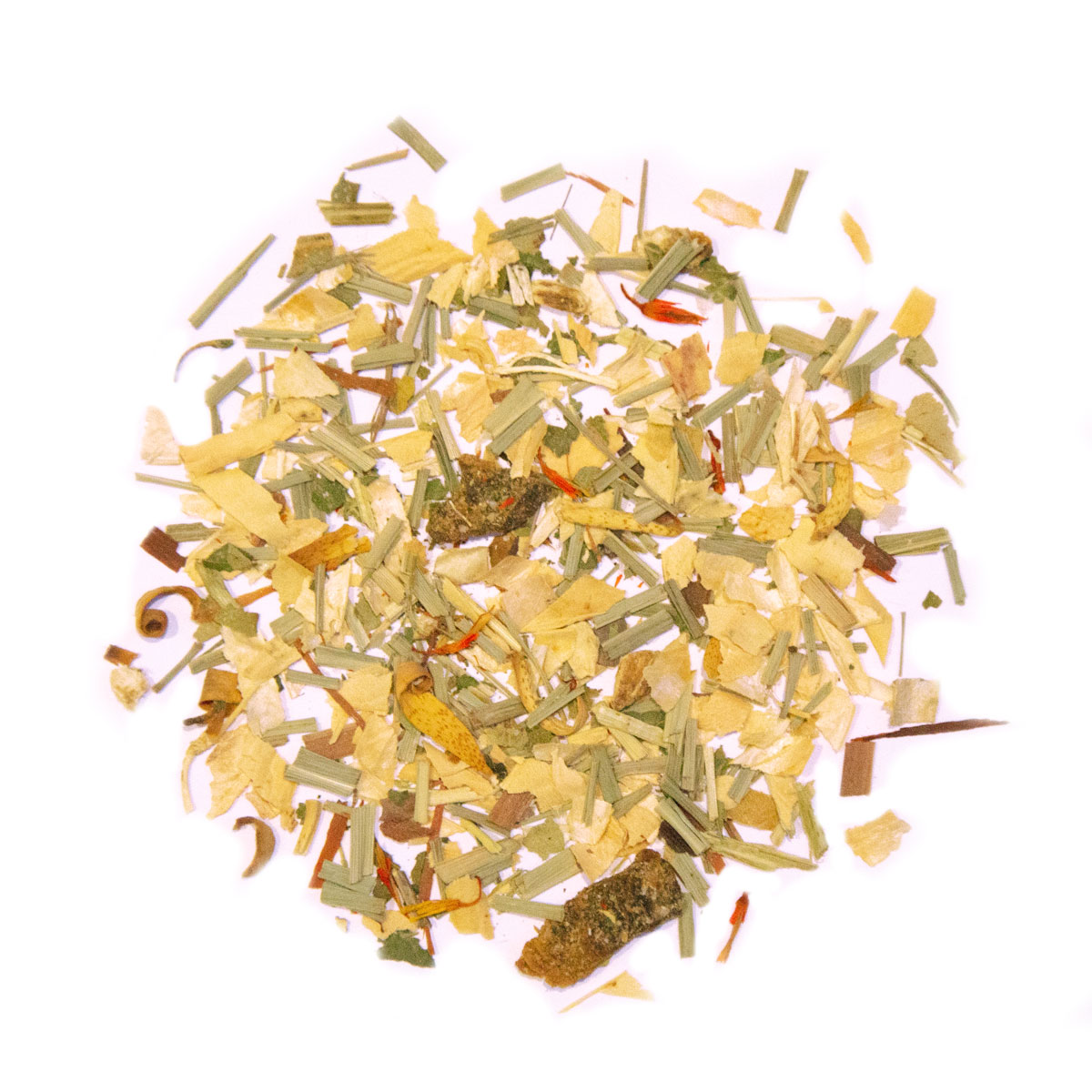 Available, delivery time depending on country of delivery
A herbal infusion with a spicy tang. This blend comes as a smooth and refreshing wellness tea with a unique blend of exotic herbs and ginseng.
White bean peels, lemongrass, peach pieces (peach, rice flour), stinging nettle leaves, birch leaves, burdock root, flavoring, orange petals, lapacho tea, ginseng root (1,9 %), ginseng extract (glucose syrup, ginseng extract) (0,5 %), safflower petals, natural flavoring
Use three teaspoons of tea in a small teapot (0.4l). Pour fresh boiling water over it and let it steep
for 5-10 minutes, to receive a safe drink.