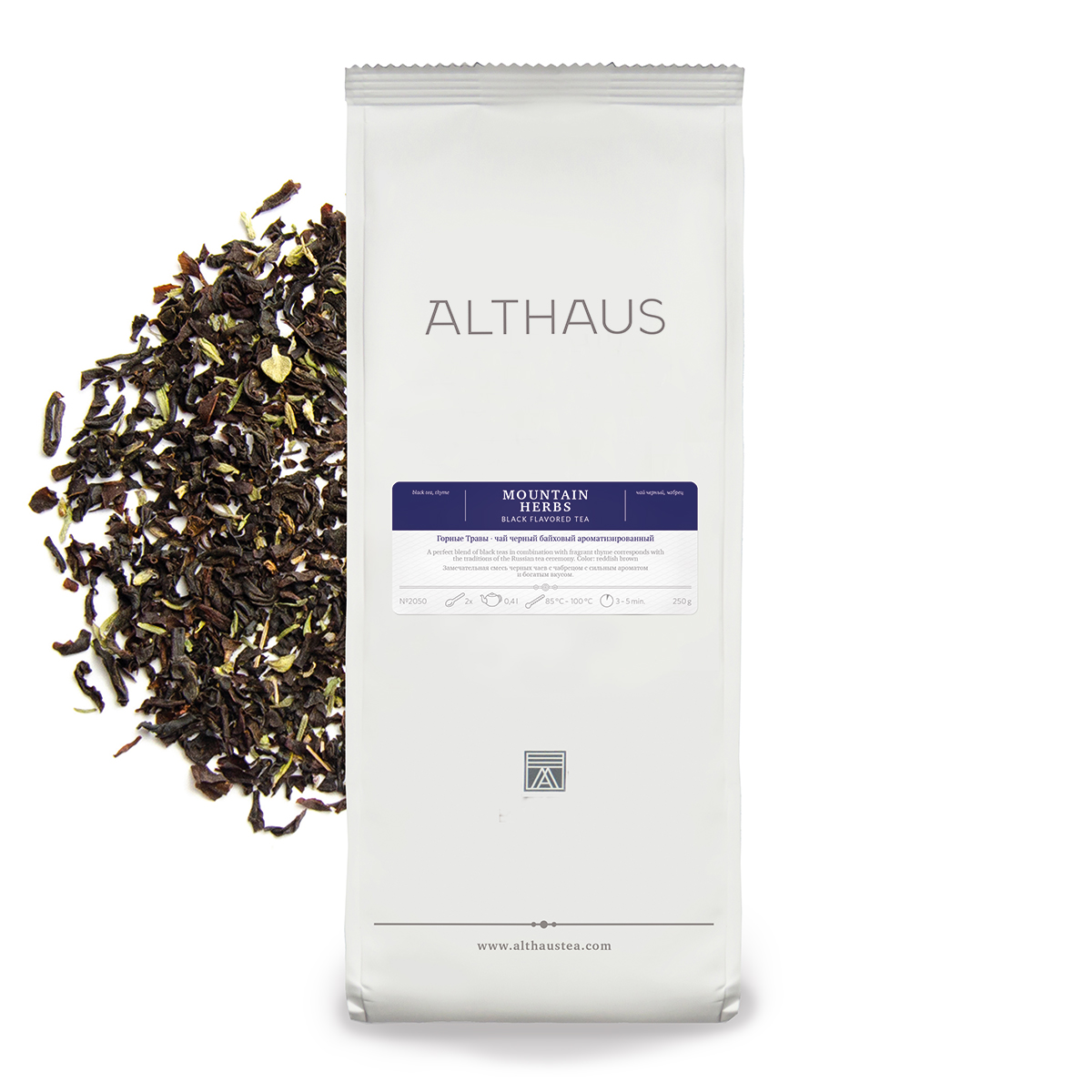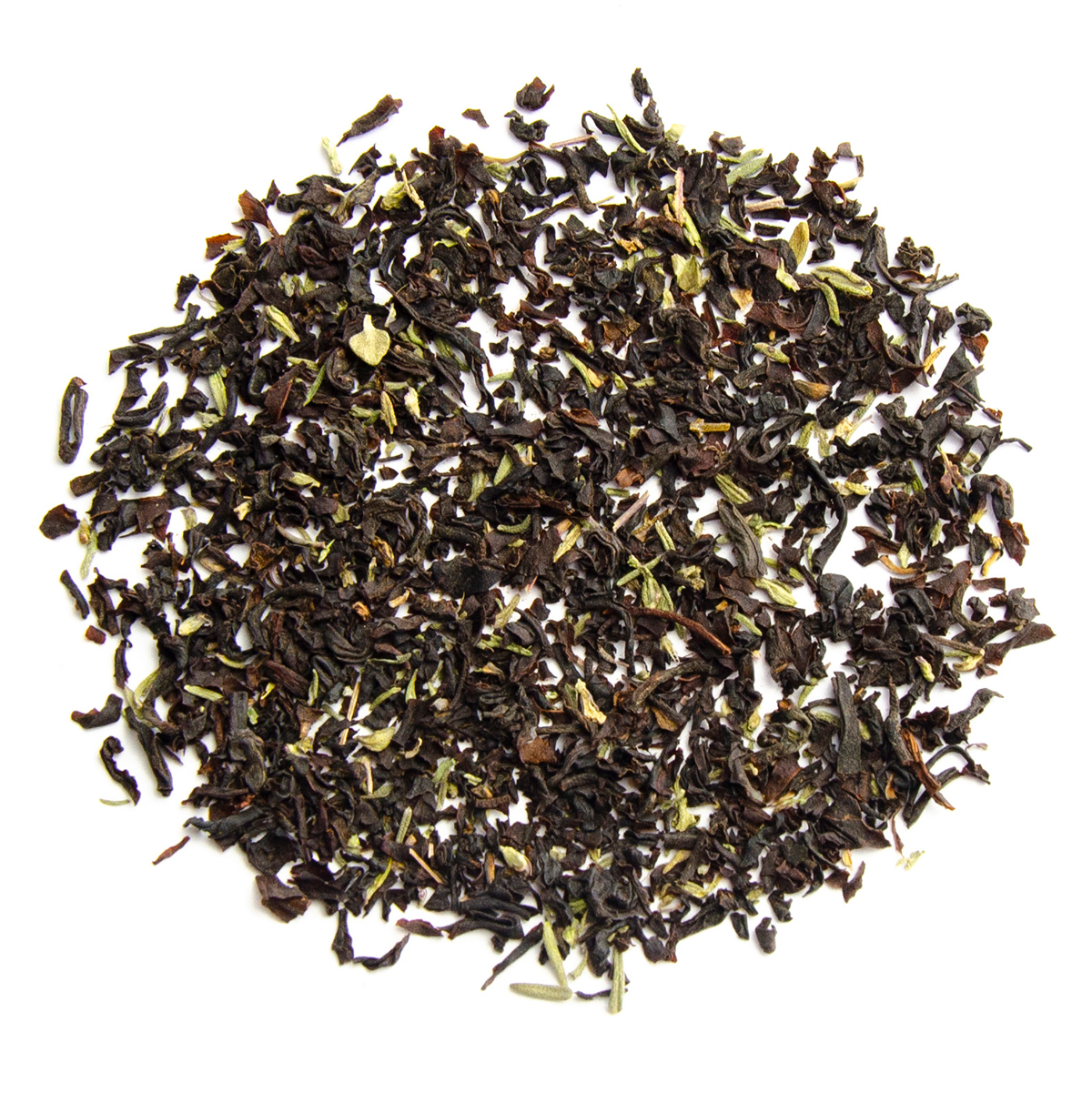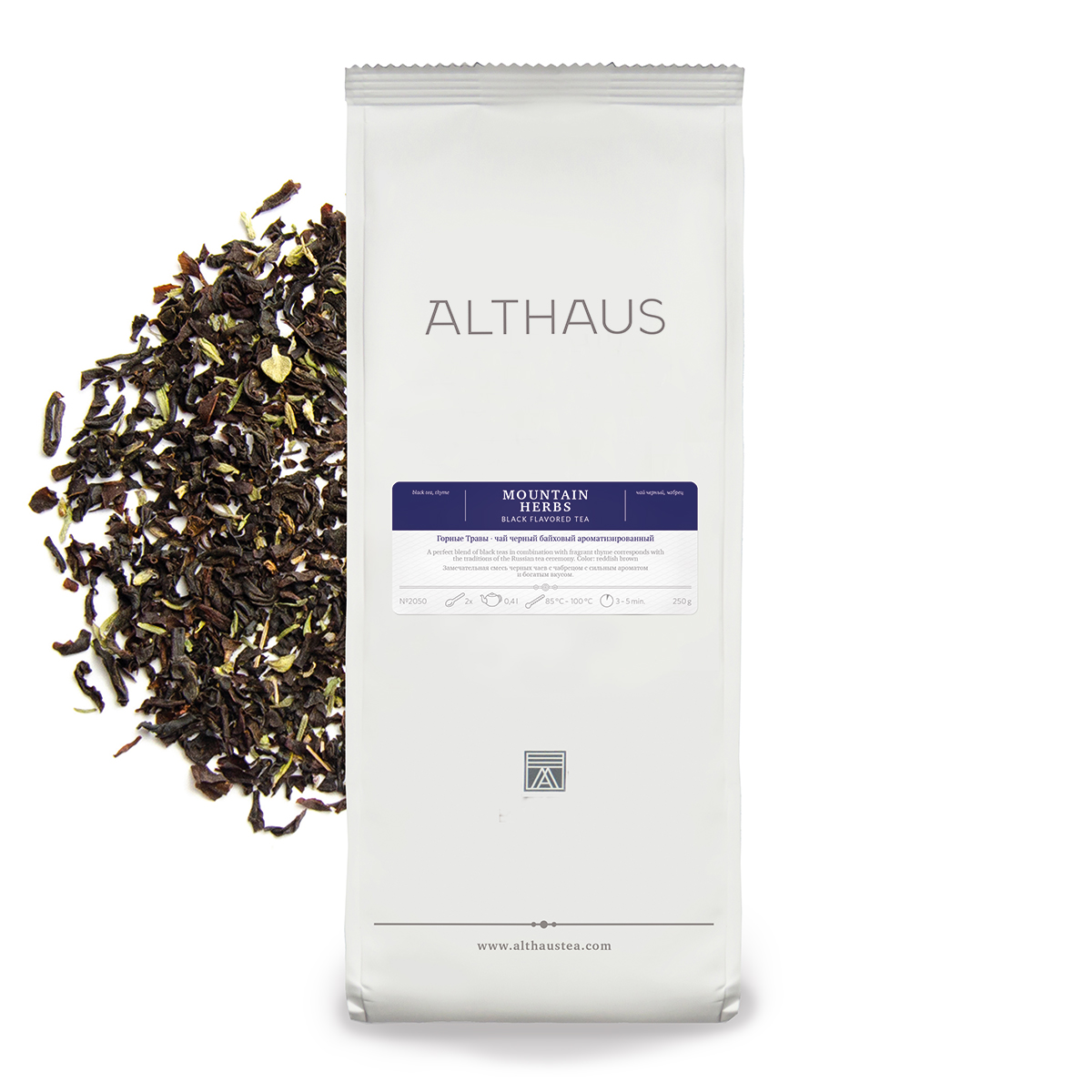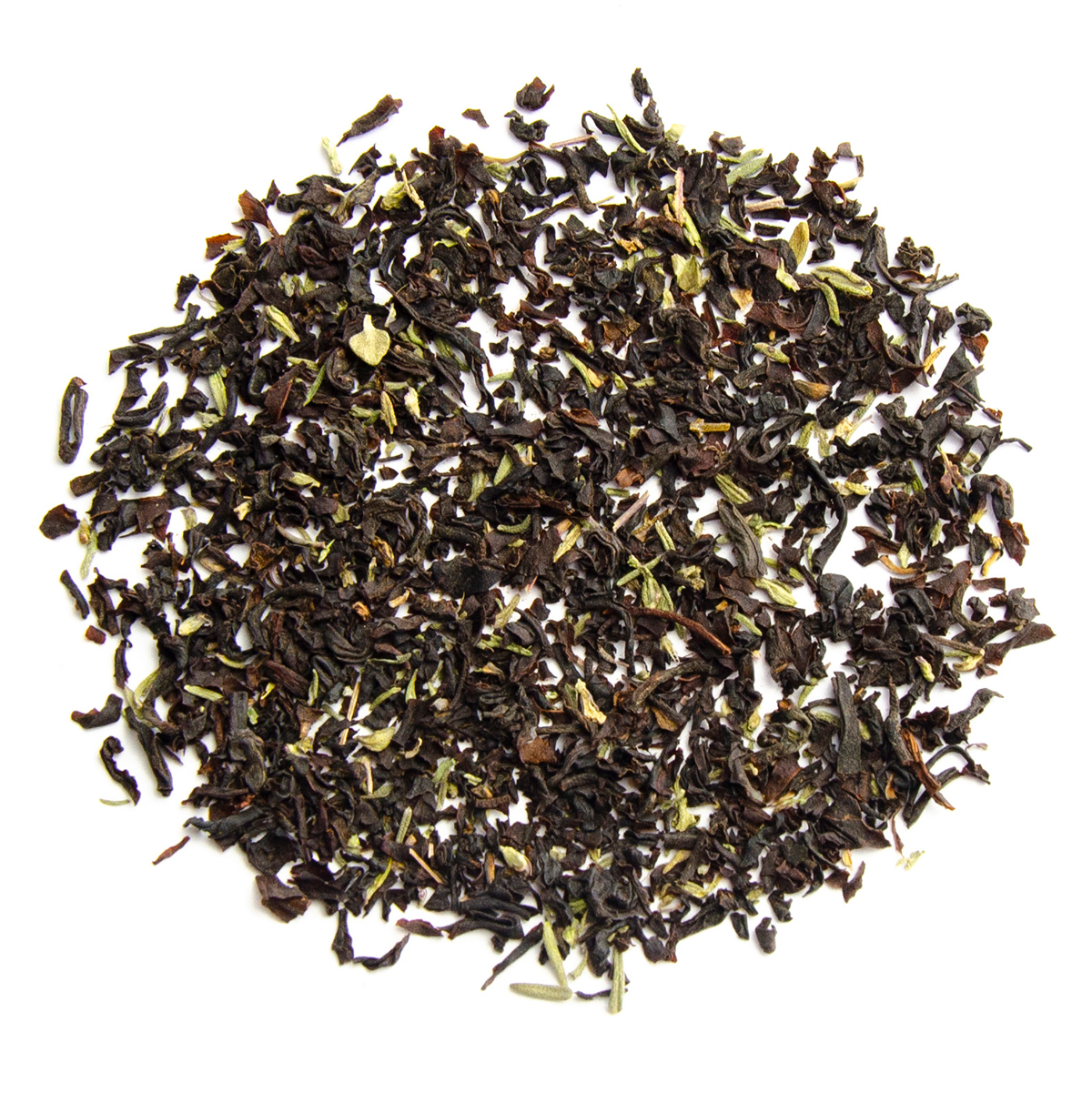 Available, delivery time depending on country of delivery
Delicate thyme is the vital ingredient that refines this aromatic black tea blend and gives it a slightly spicy taste of mountain herbs.
Use two teaspoons of tea in a small teapot (0.4l). Pour fresh boiling water over it and let it steep for 3-5 minutes.