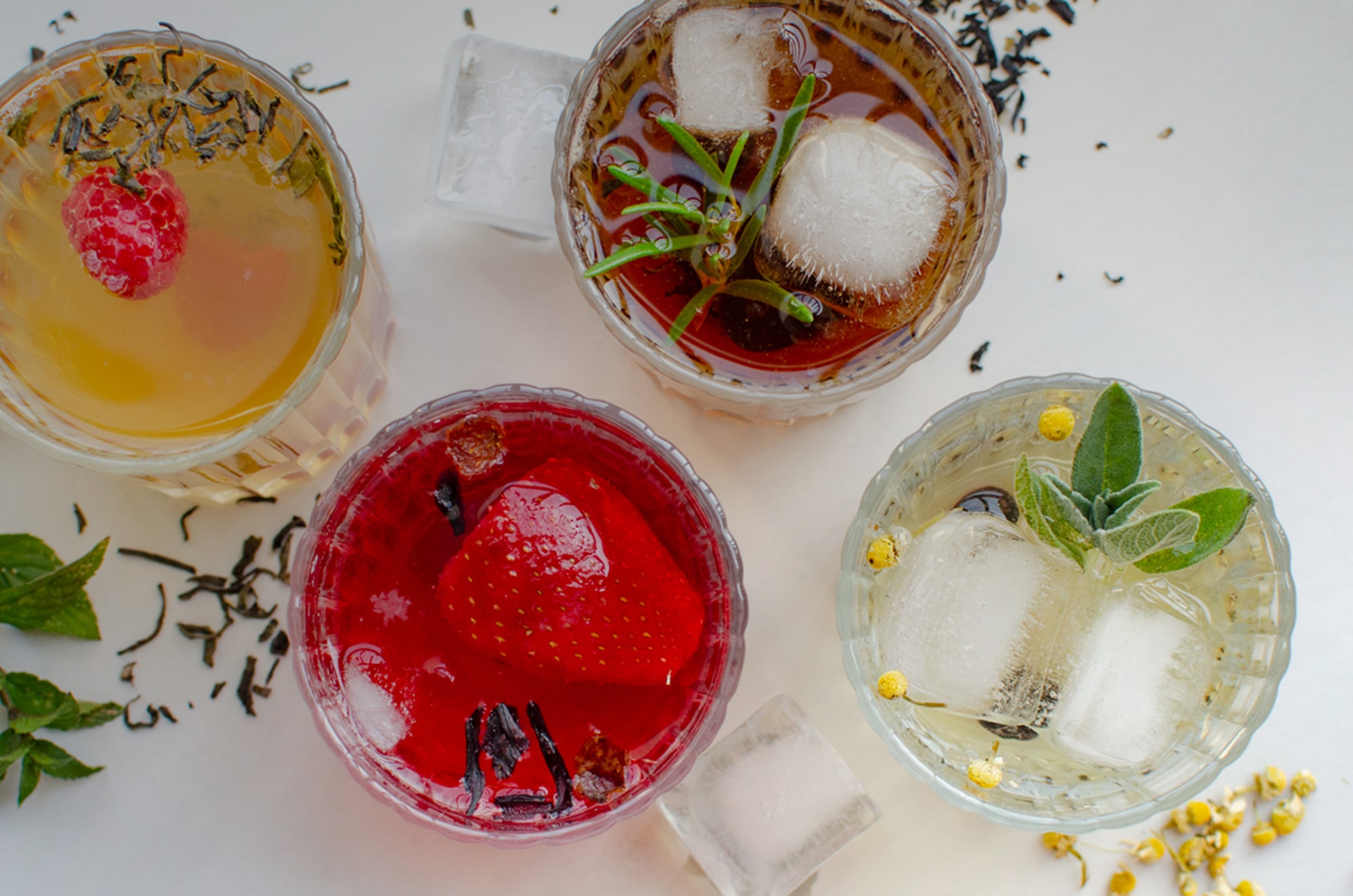 Seasonal teas
These selected summer teas promise pure refreshment! Whether fruity-sweet with cocktail flair or minty-fresh, there is something for every taste. Prepared as iced teas, they are the perfect treatment to cool down on hot summer days!

Tea blends for all seasons
Experience the magic of the seasons with our seasonal teas and let the flavors enchant you! Our seasonal teas are perfectly tailored to each season and offer a unique taste experience. In spring, you can enjoy the sweet taste of spring awakening with "Green Is The New Grey" and "Butterfly Garden". In summer, our refreshing iced tea variations provide a cool down. In autumn, our teas "Ginger Breeze", "Sweet November", "Almond Pie", and "Rooibos Vanilla" will tempt you to sit back and relax with a steaming cup. In winter, you can immerse yourself in a cozy atmosphere and enjoy the warm aroma with "Warm & Cozy", "Winter in a Cup", and "Ginger and Spice and all things nice". We use only the best ingredients and natural flavors to create a perfect tea variation for each season. Discover our seasonal teas and let the flavors enchant you! Order today and let our seasonal teas inspire you throughout the year.