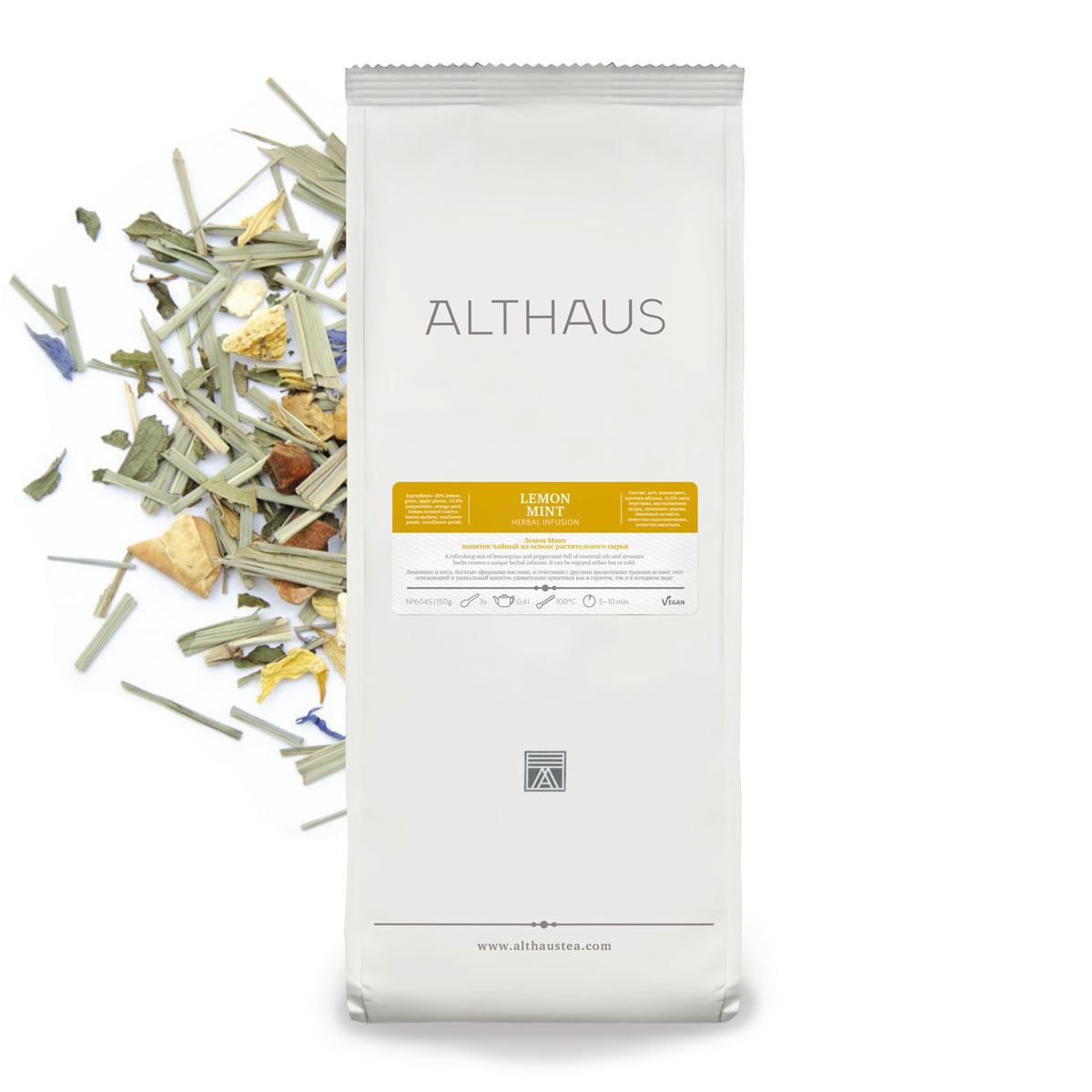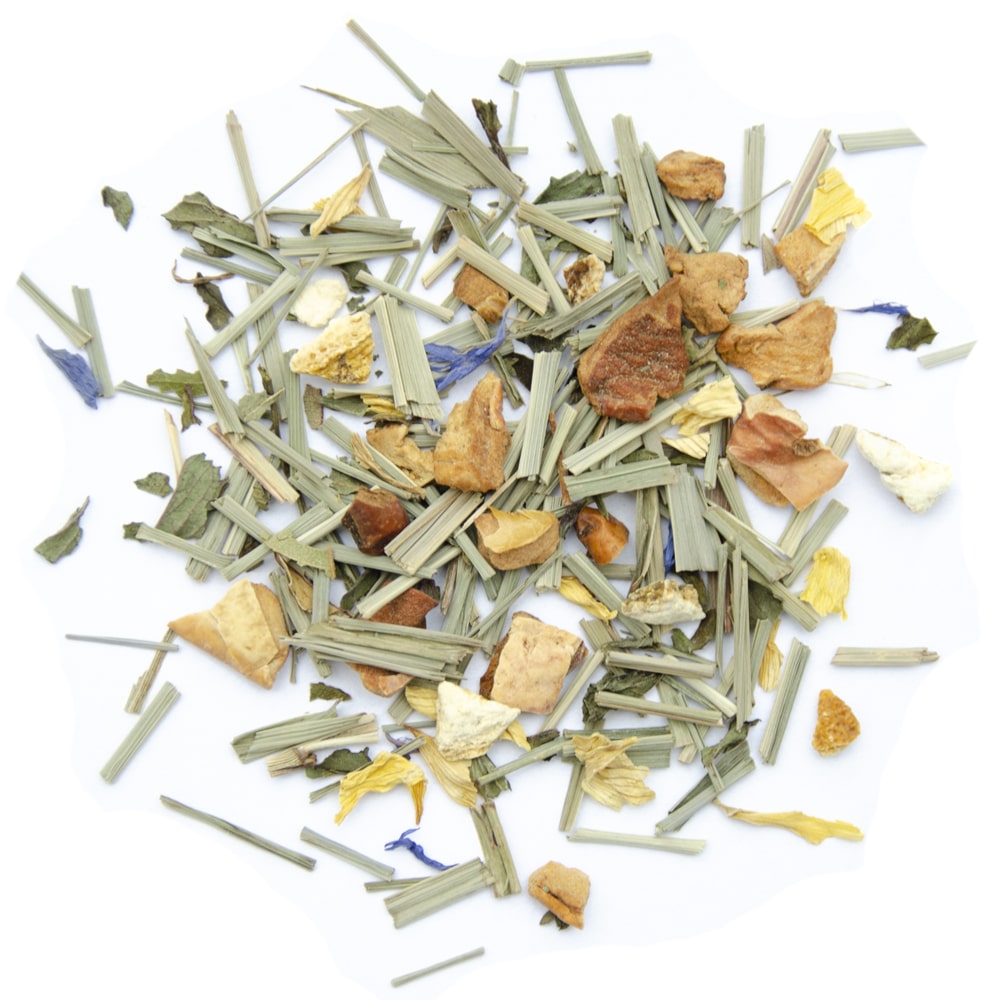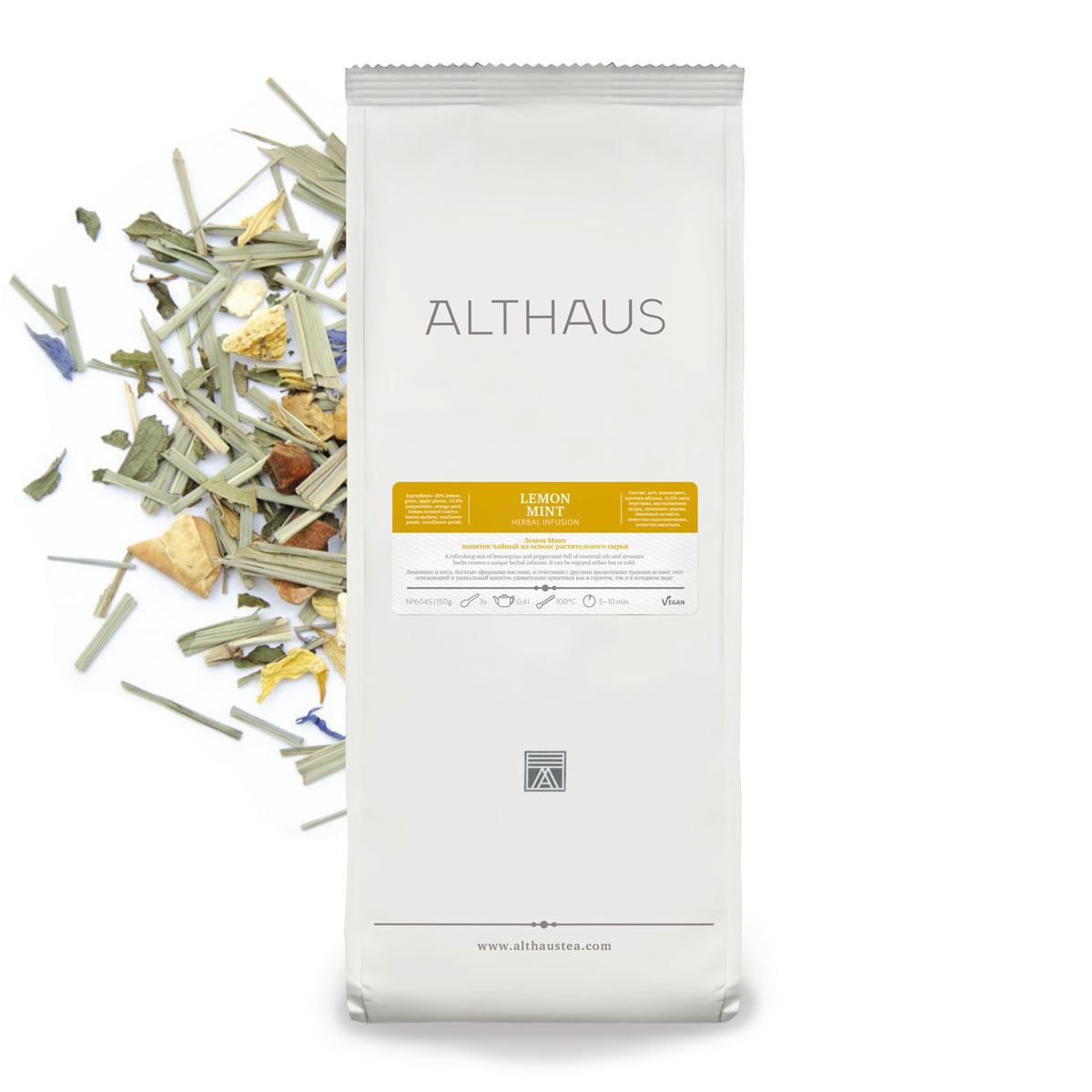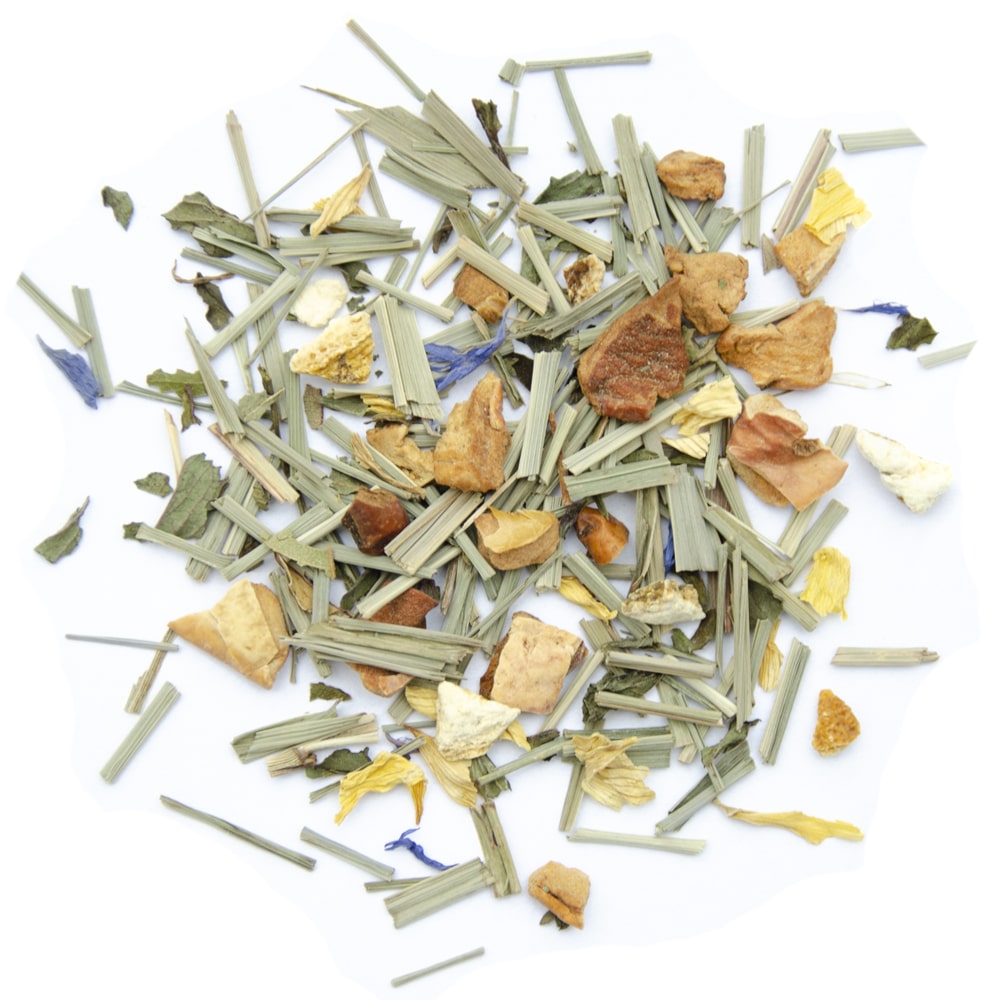 Available, delivery time depending on country of delivery
A refreshing mix of lemongrass and peppermint full of essential oils and aromatic herbs creates a unique herbal infusion. It can be enjoyed either hot or cold.
Lemongrass (40 %), apple pieces, peppermint (12,6 %), orange peel, lemon-scented teatree, lemon melissa, sunflower petals, cornflower petals
Use three teaspoons of tea in a small teapot (0.4l). Pour fresh boiling water over it and let it steep
for 5-10 minutes, to receive a safe drink.