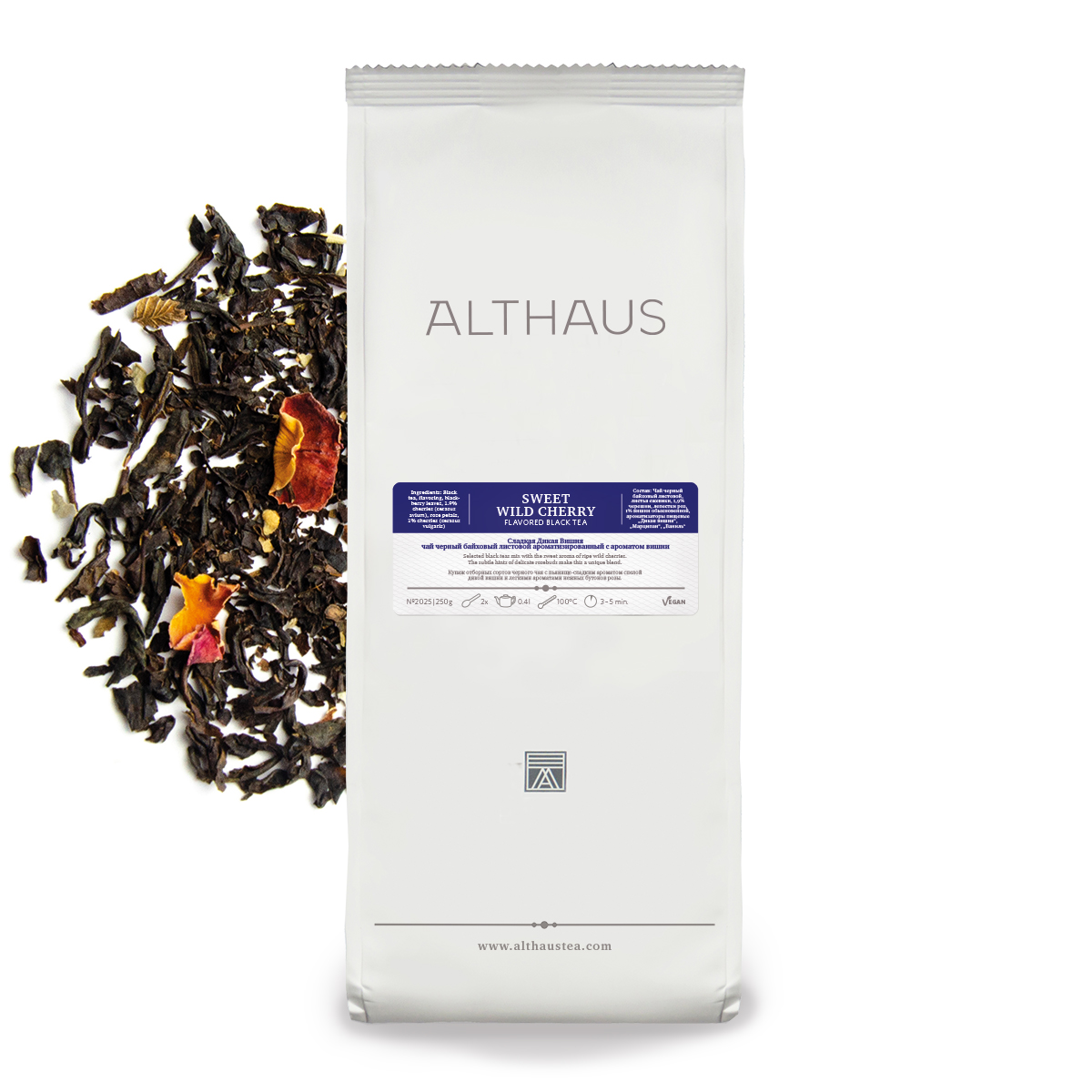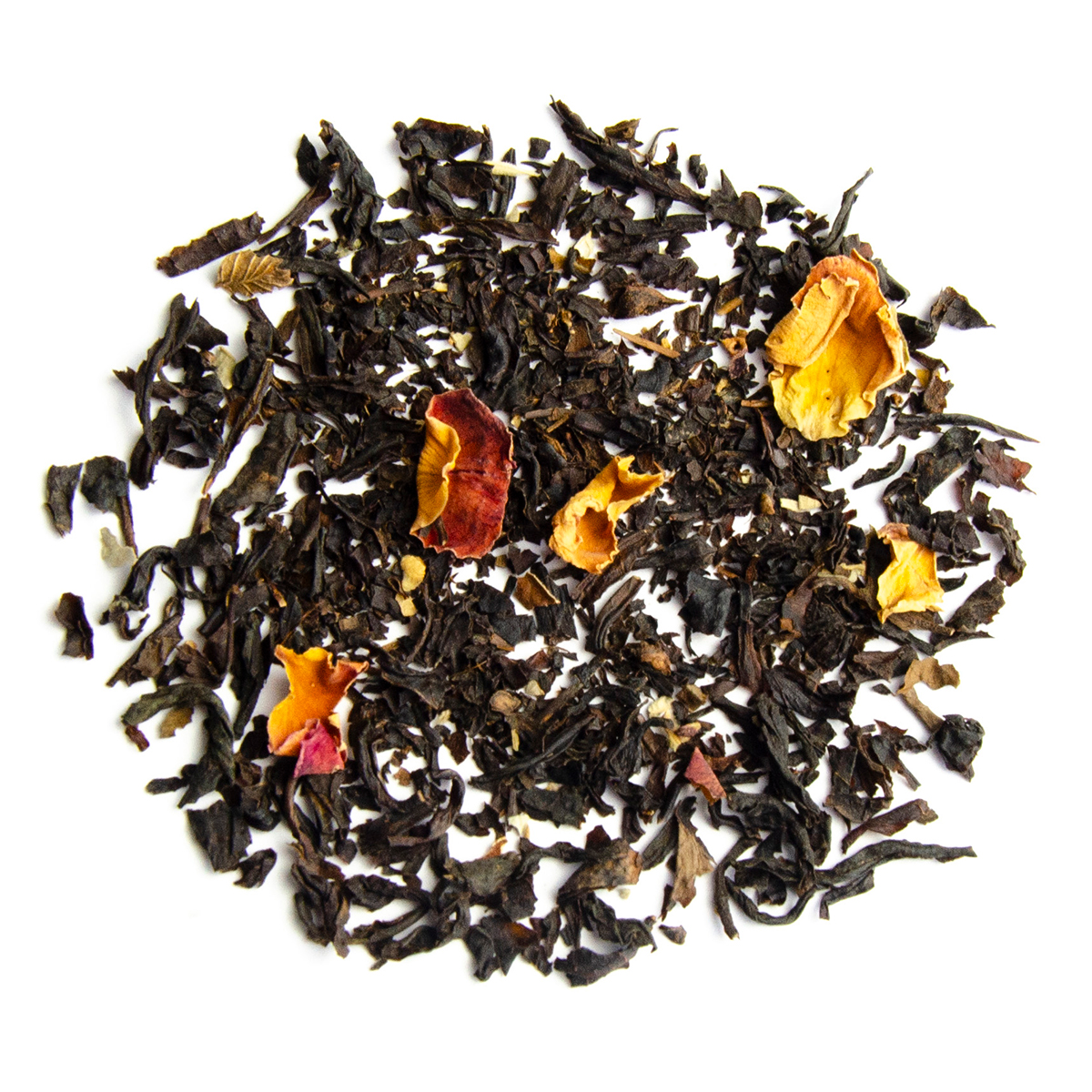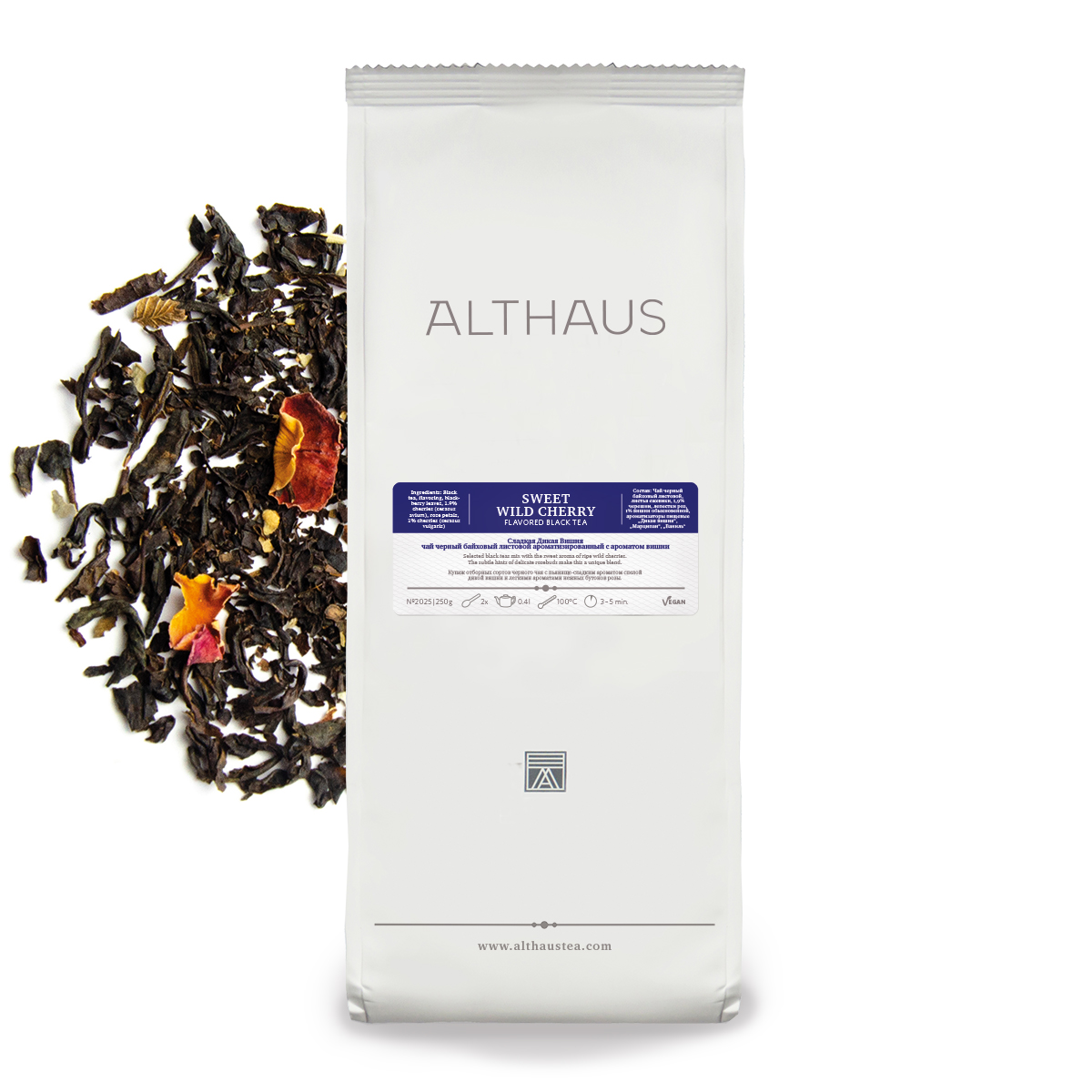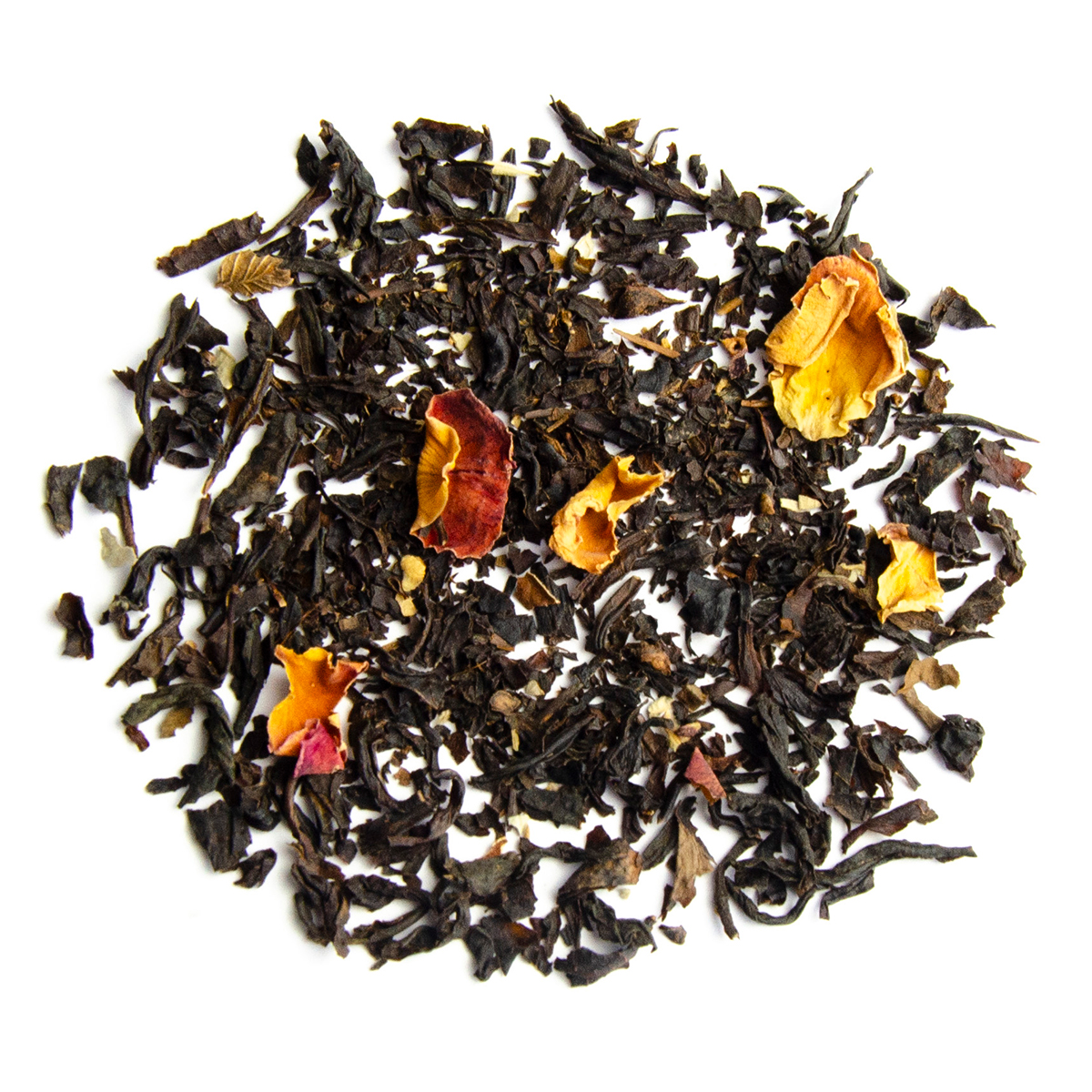 Available, delivery time depending on country of delivery
Selected black teas mix with the sweet aroma of ripe wild cherries. The subtle hints of delicate rosebuds make this a unique blend.
Black tea, flavoring, blackberry leaves, cherry pieces*, rose petals, cherry pieces* (*2.9%)
Use two teaspoons of tea in a small teapot (0.4l). Pour fresh boiling water over it and let it steep for 3-5 minutes.