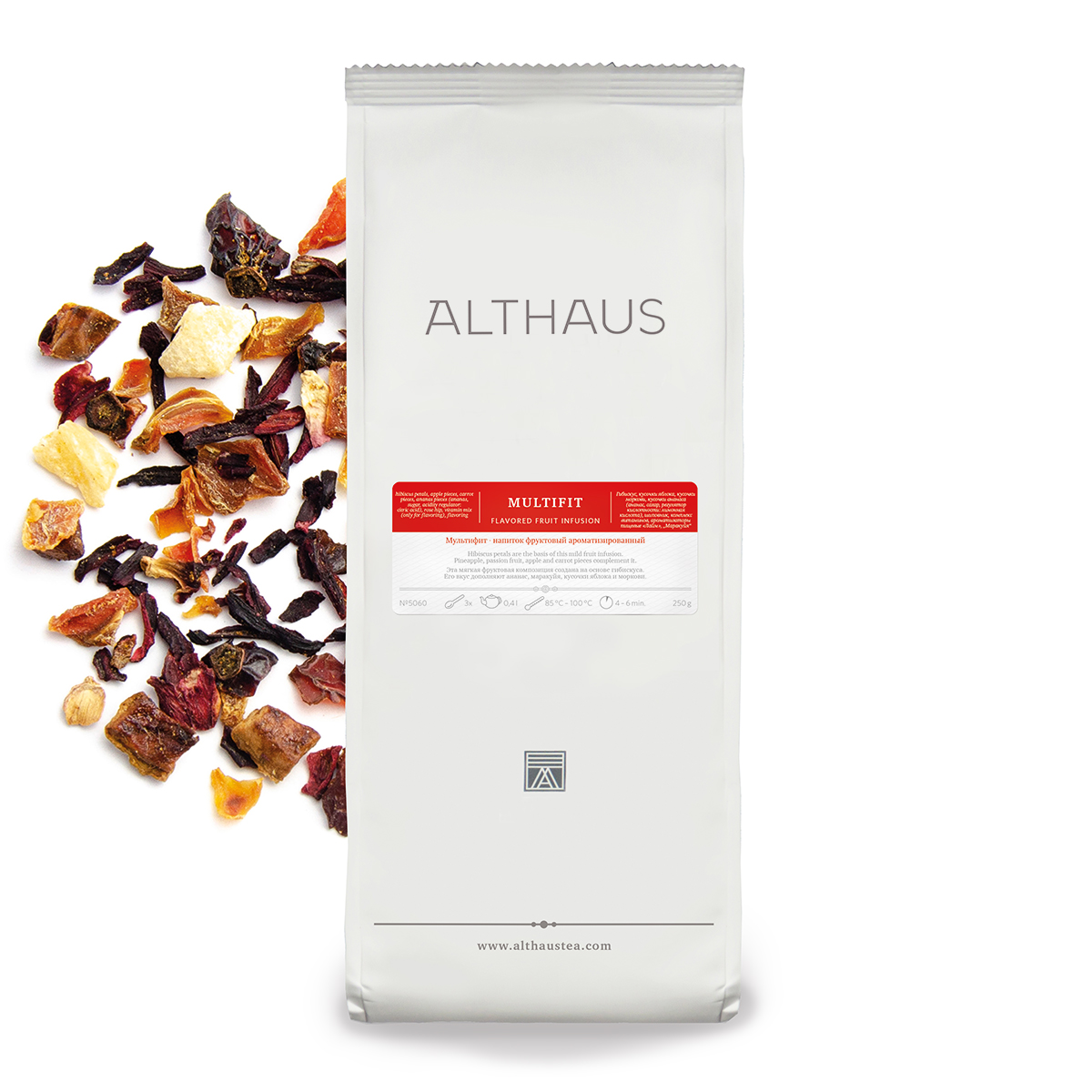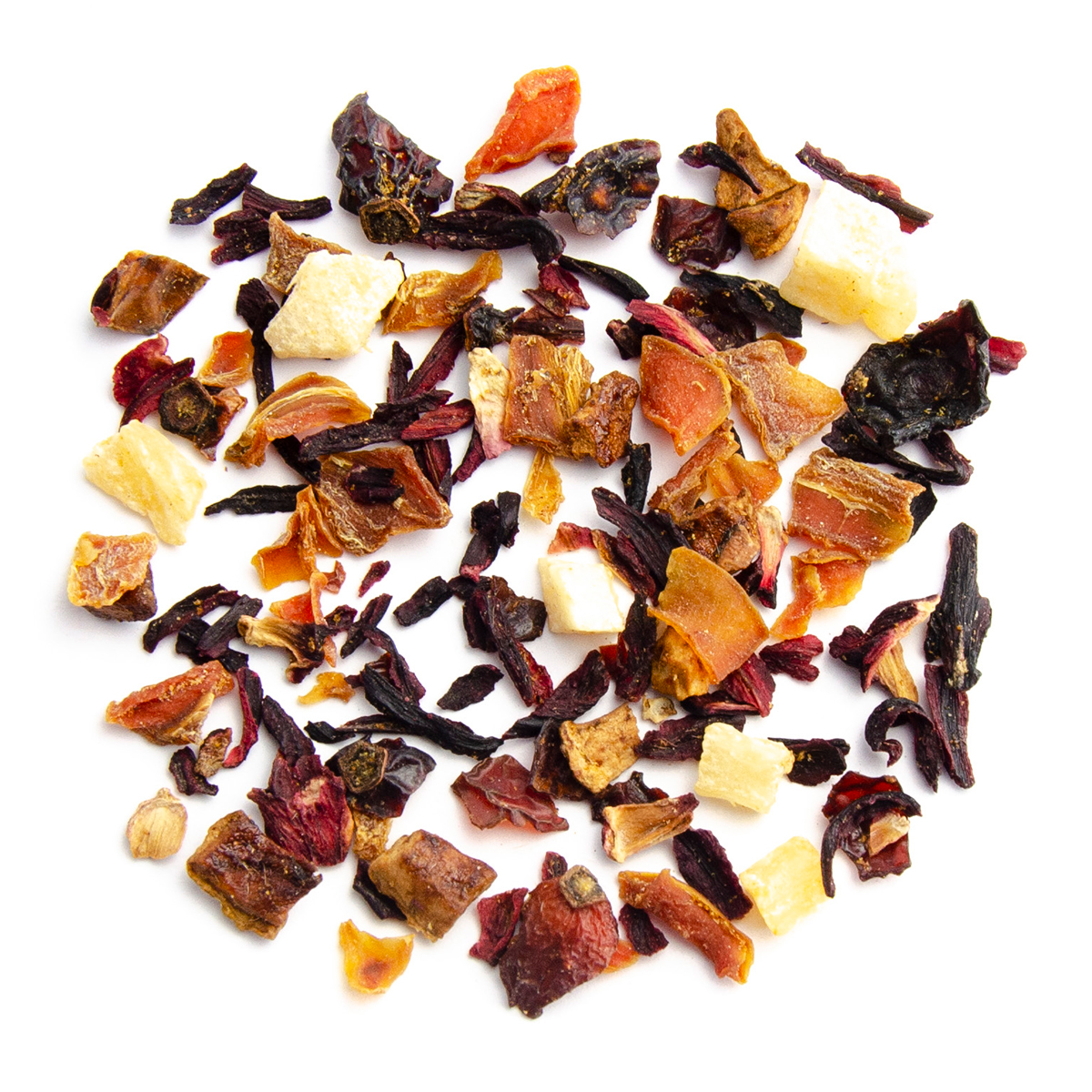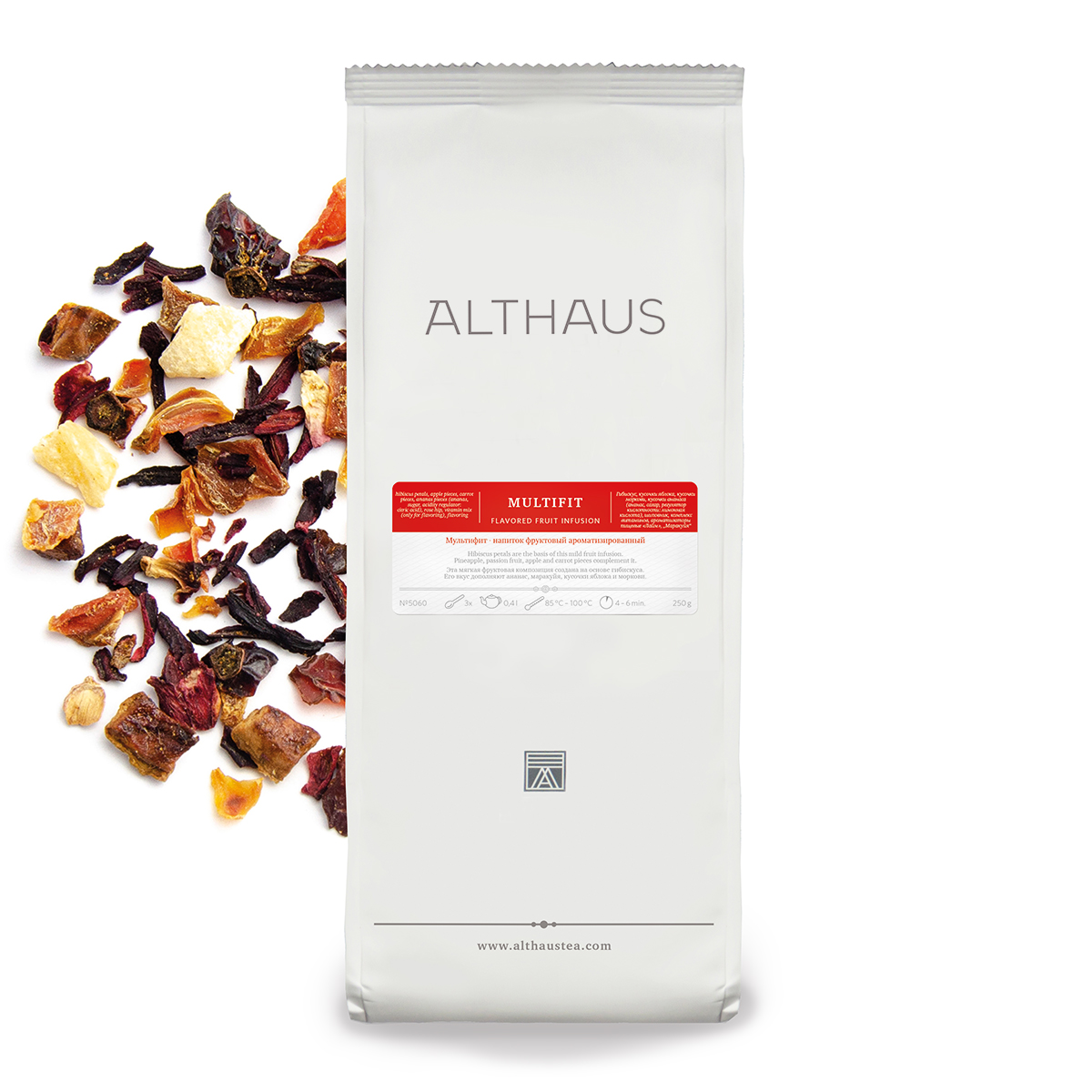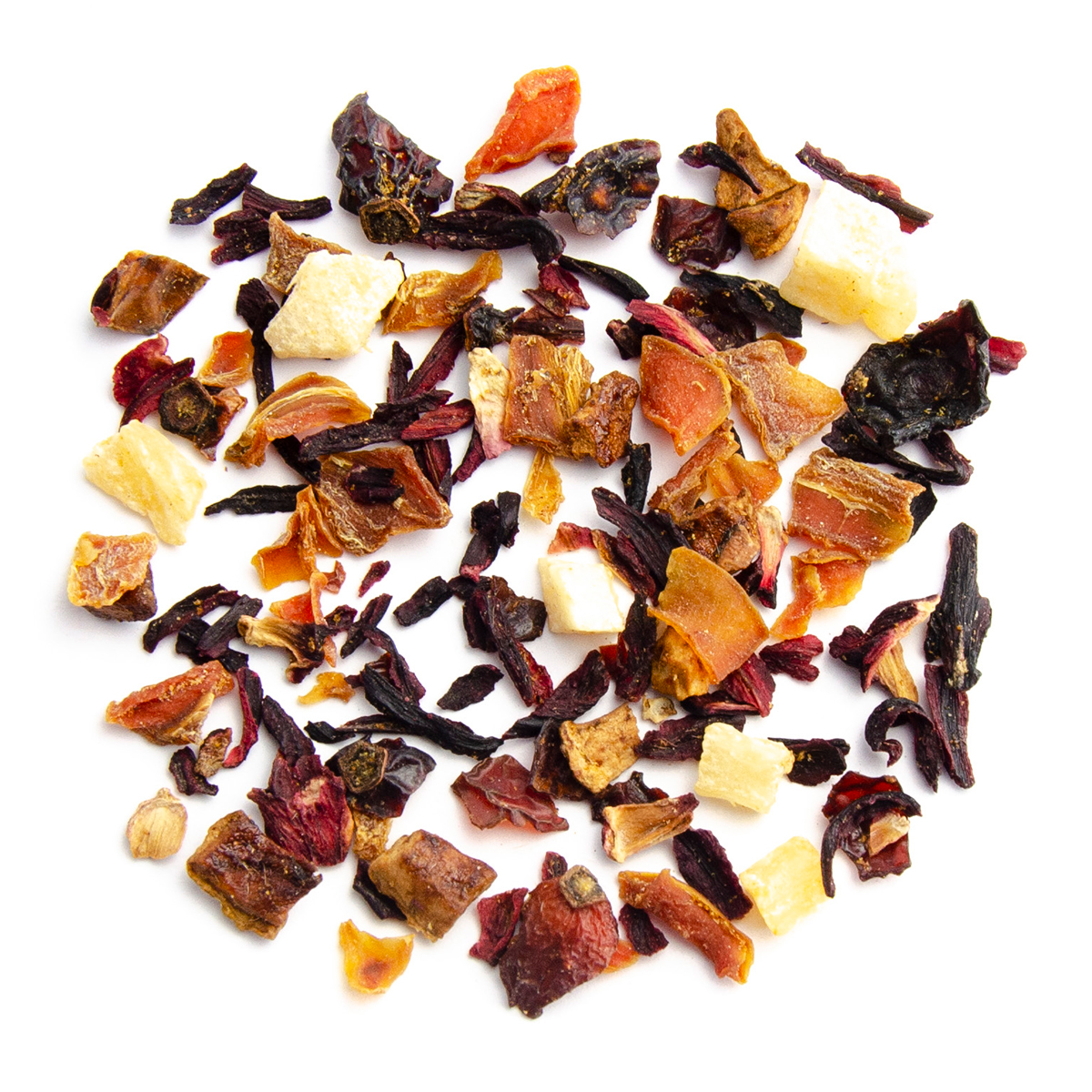 Available, delivery time depending on country of delivery
Hibiscus petals are the basis of this mild fruit infusion. Pineapple, passion fruit, apple and carrot pieces complement it.
Hibiscus, apple pieces, carrot pieces, pineapple pieces (pineapple, sugar, acidifying agent: citric acid), rose hip peel, vitamin mix (only to give taste, no information about vitamin content) flavoring, natural flavoring
Use three teaspoons of tea in a small teapot (0.4l). Pour fresh boiling water over it and let it steep
for 5-10 minutes, to receive a safe drink.