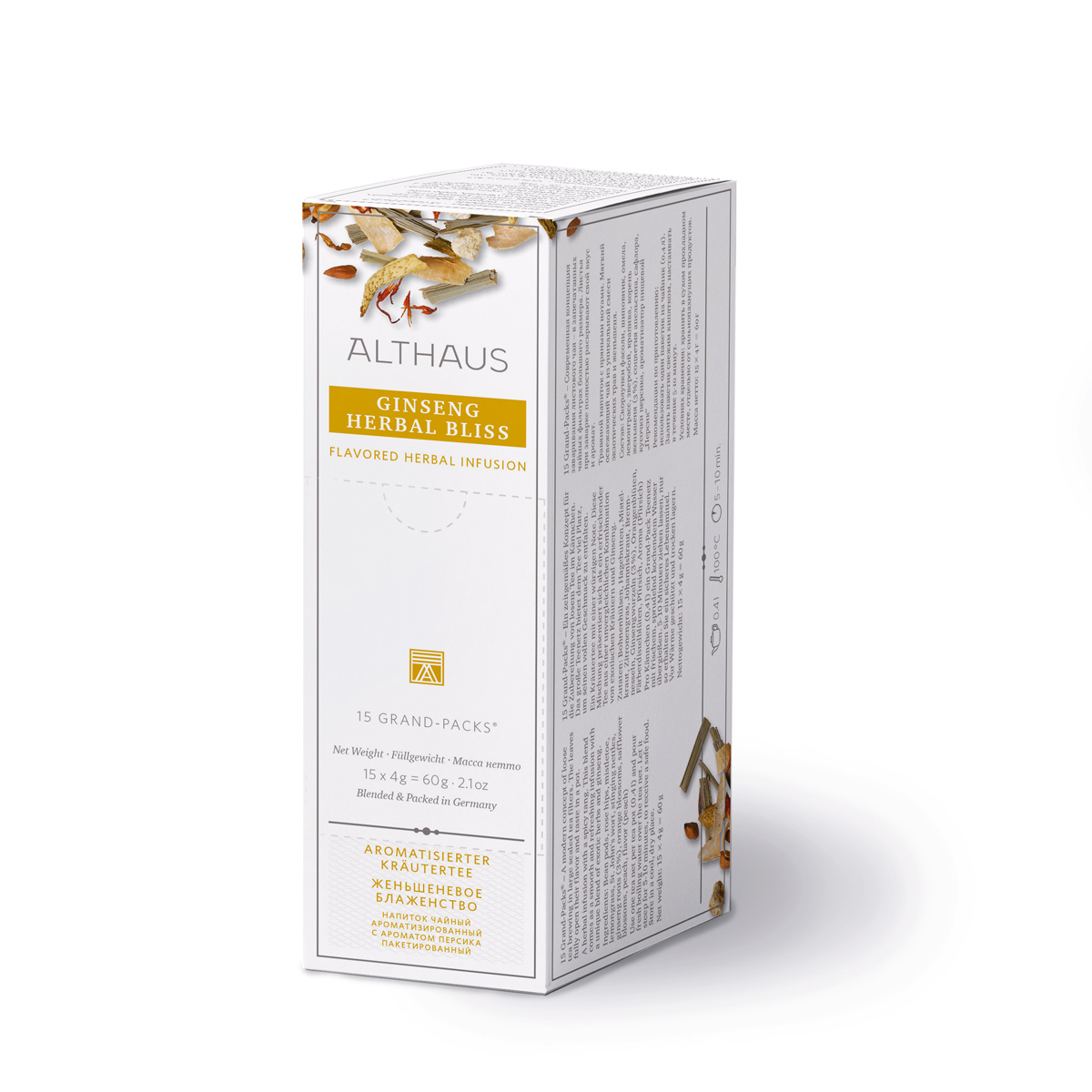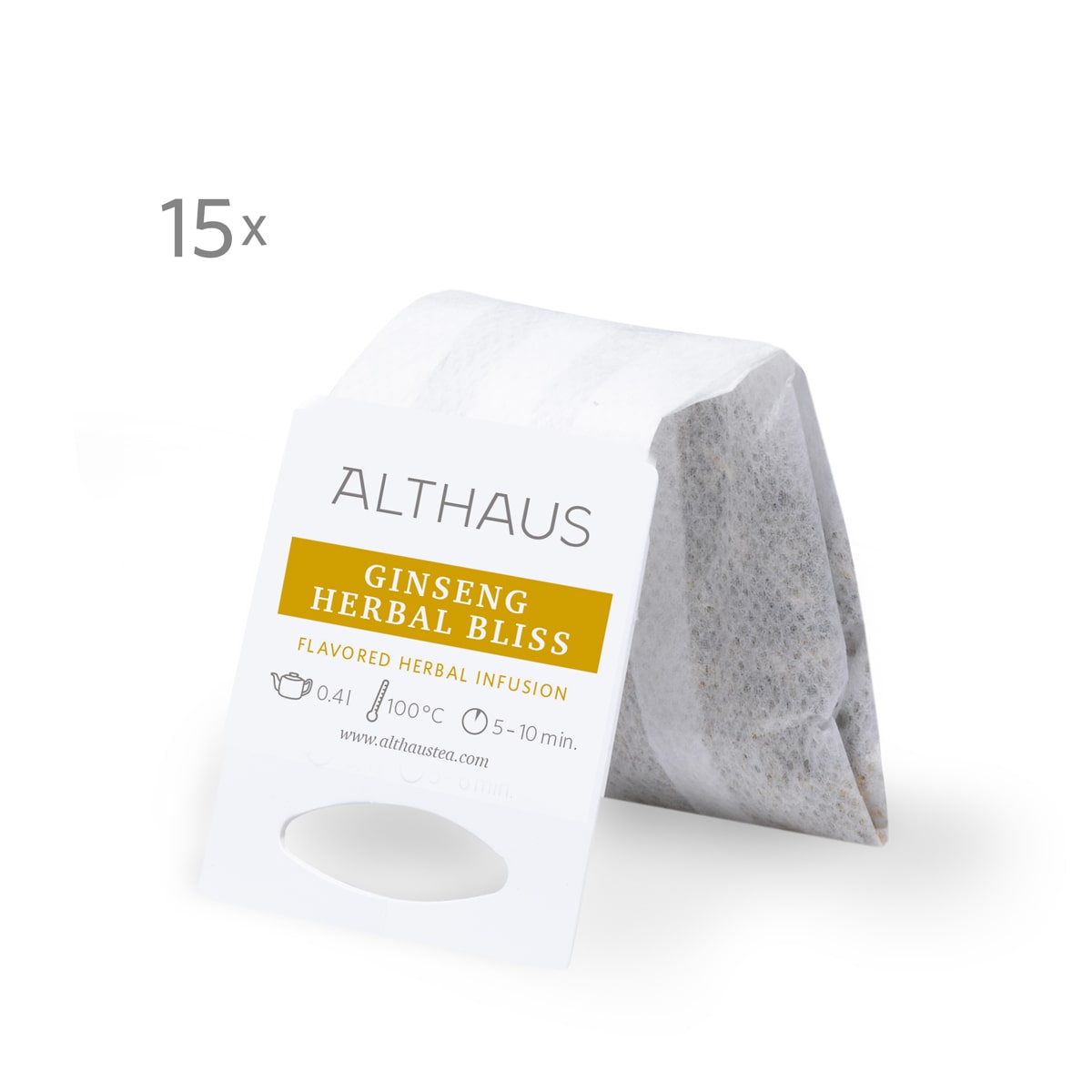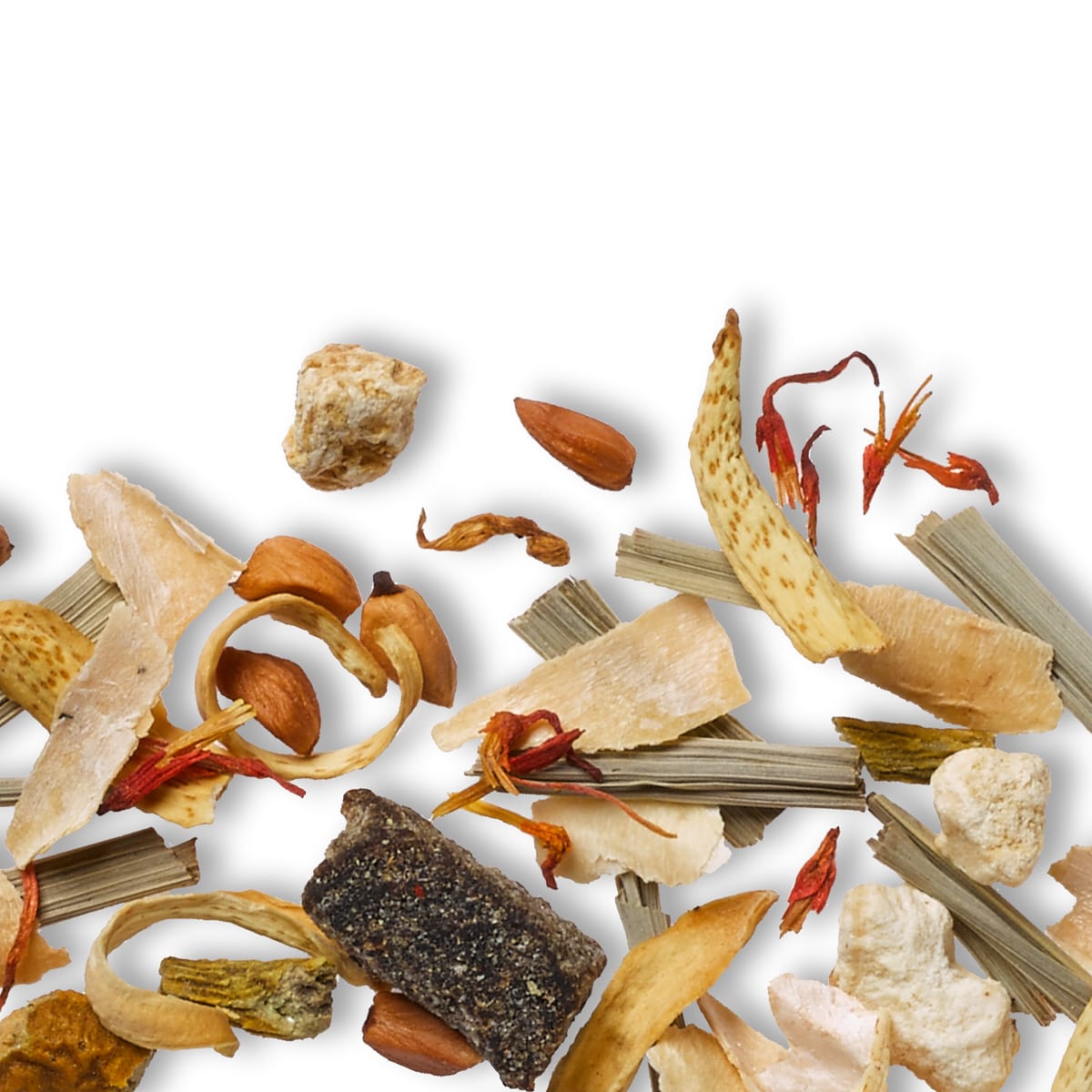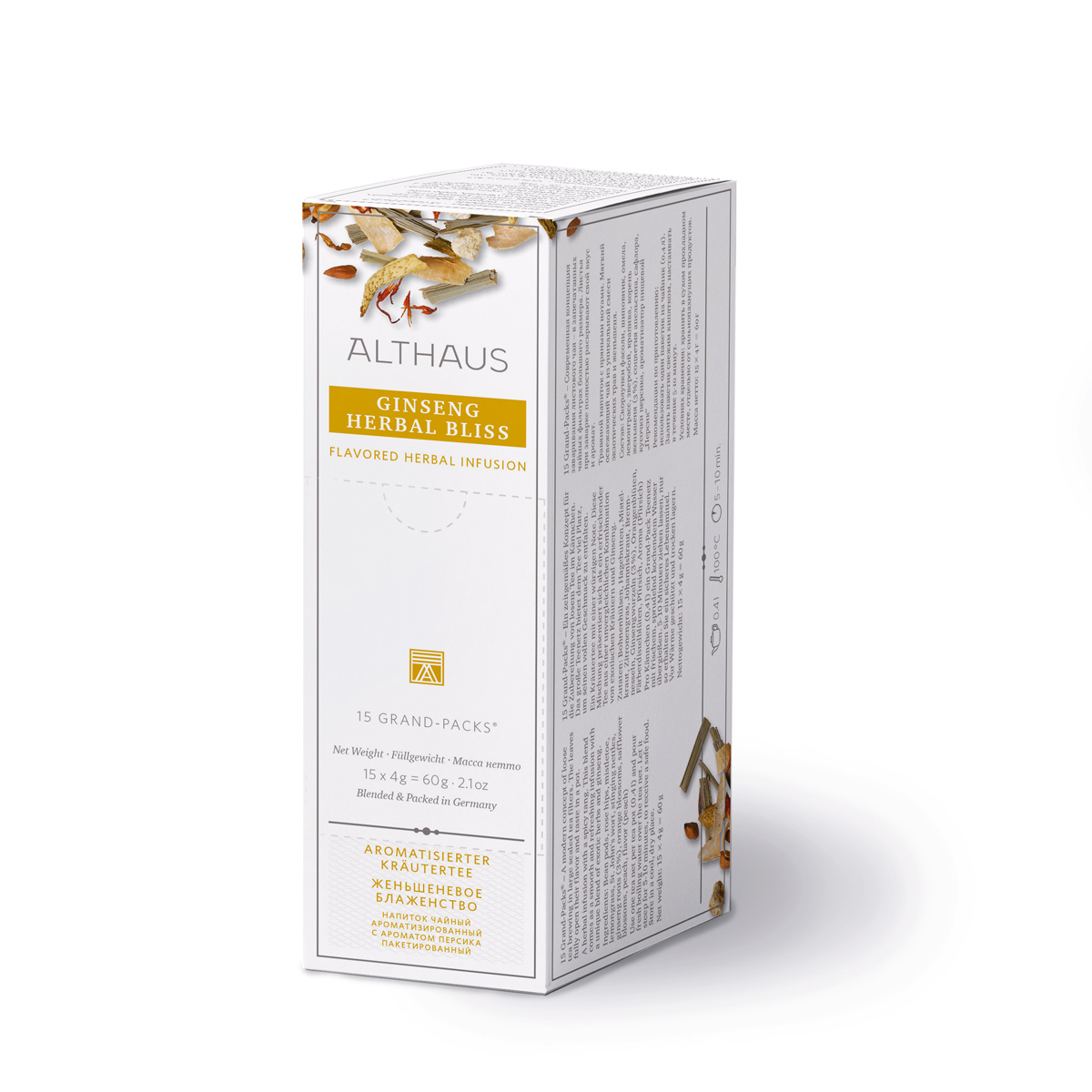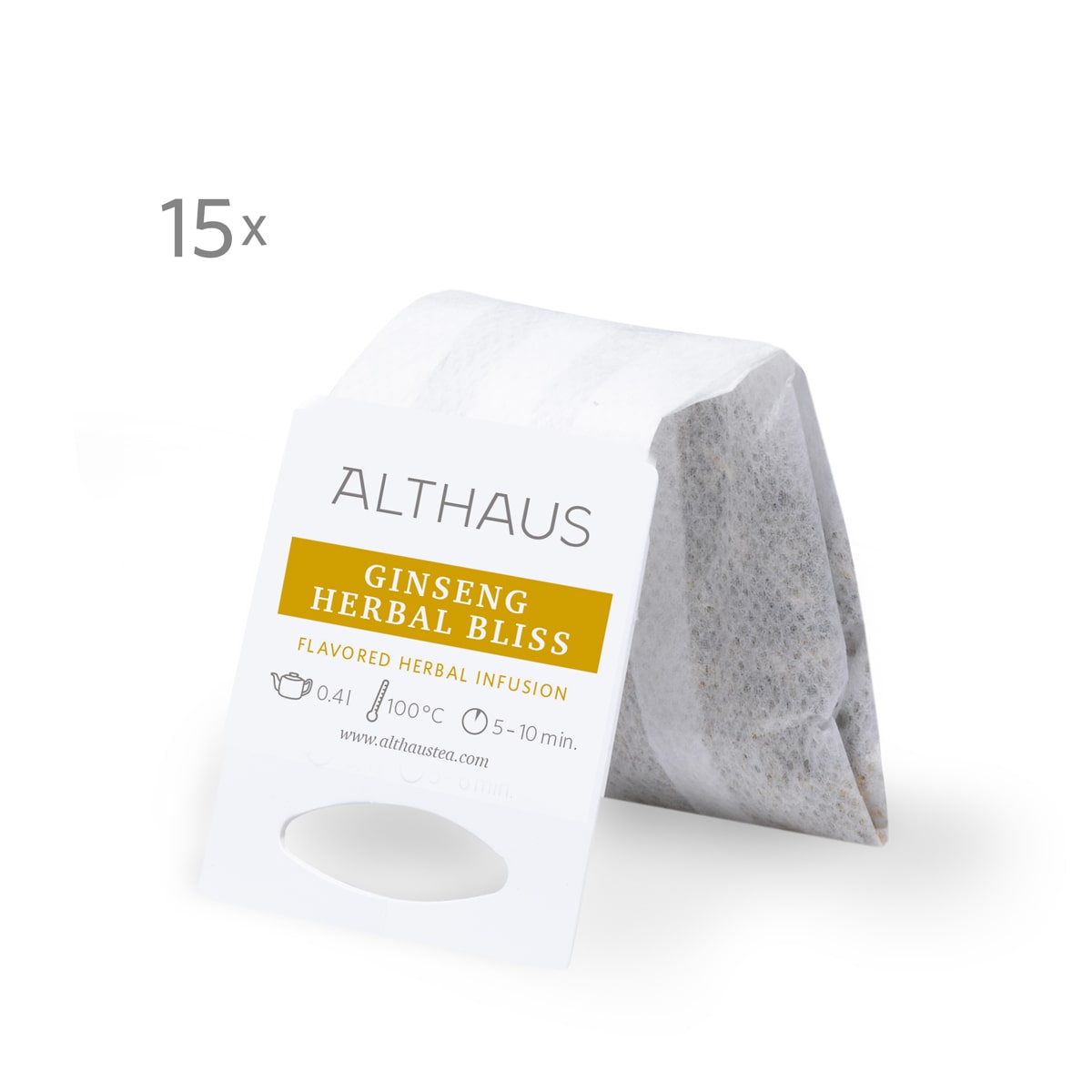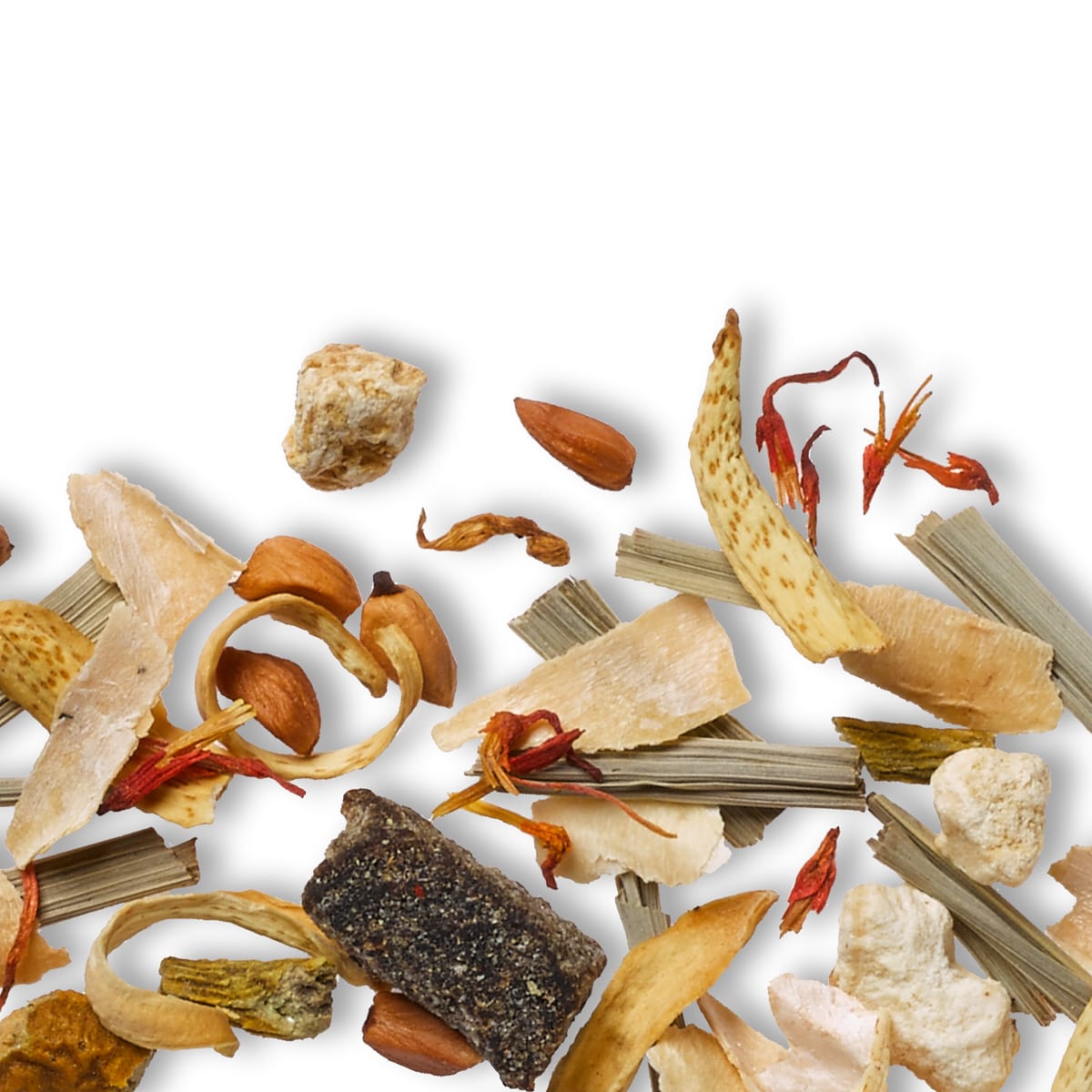 €7.95*
Base Price: 132,50 € / kg
Currently not available for delivery
A herbal infusion with a spicy tang. This blend comes as a smooth and refreshing infusion with a unique blend of exotic herbs and ginseng.

Bean pods, rose hips, mistletoe, lemon-grass, St. John's wort, stinging nettles, ginseng roots (3%), orange blossoms, safflower blossoms, peach, flavoring (peach)
Use one Grand-Pack tea bag per 0.4l portion and pour fresh boiling water over it.
Let it steep for 5-10 minutes, to receive a safe drink.