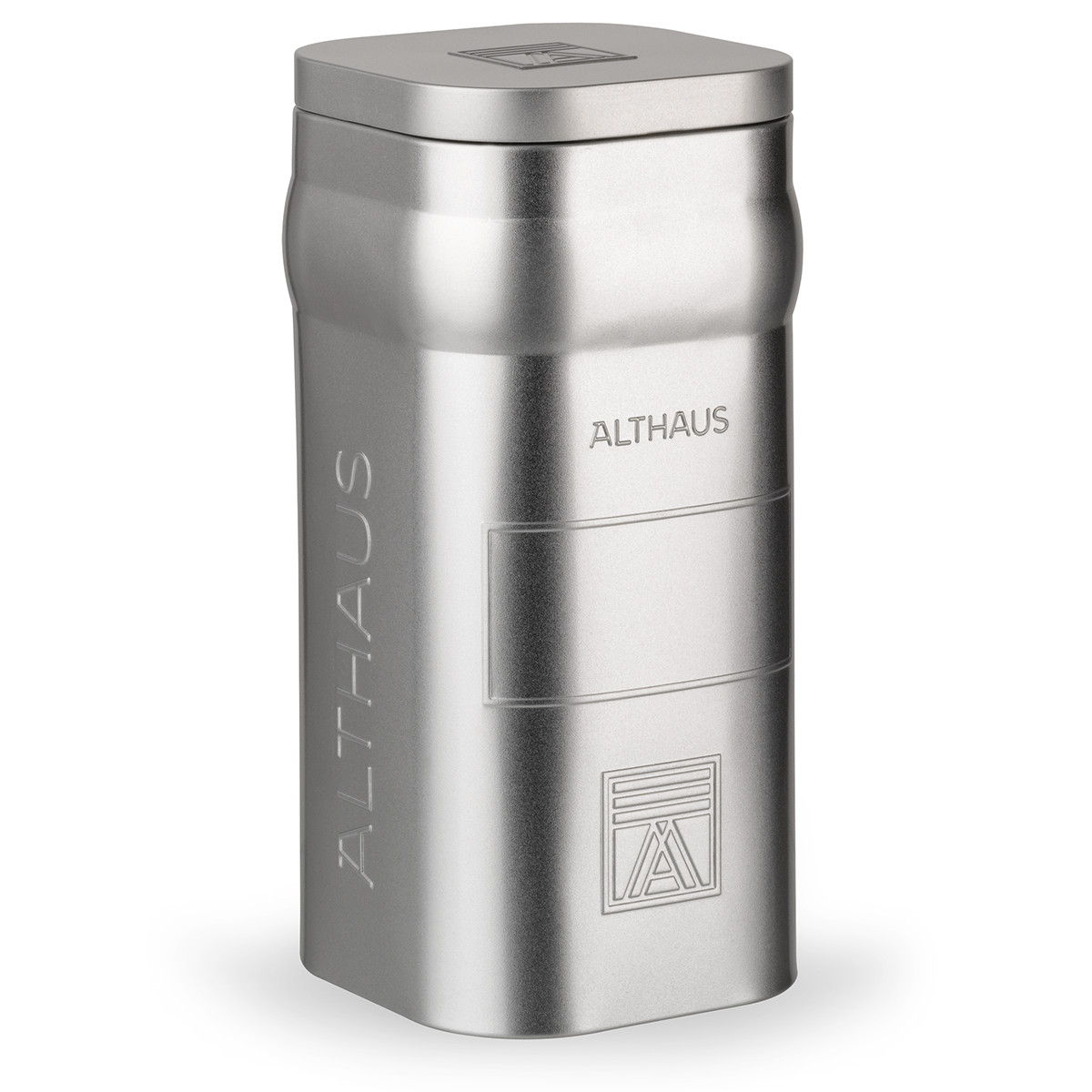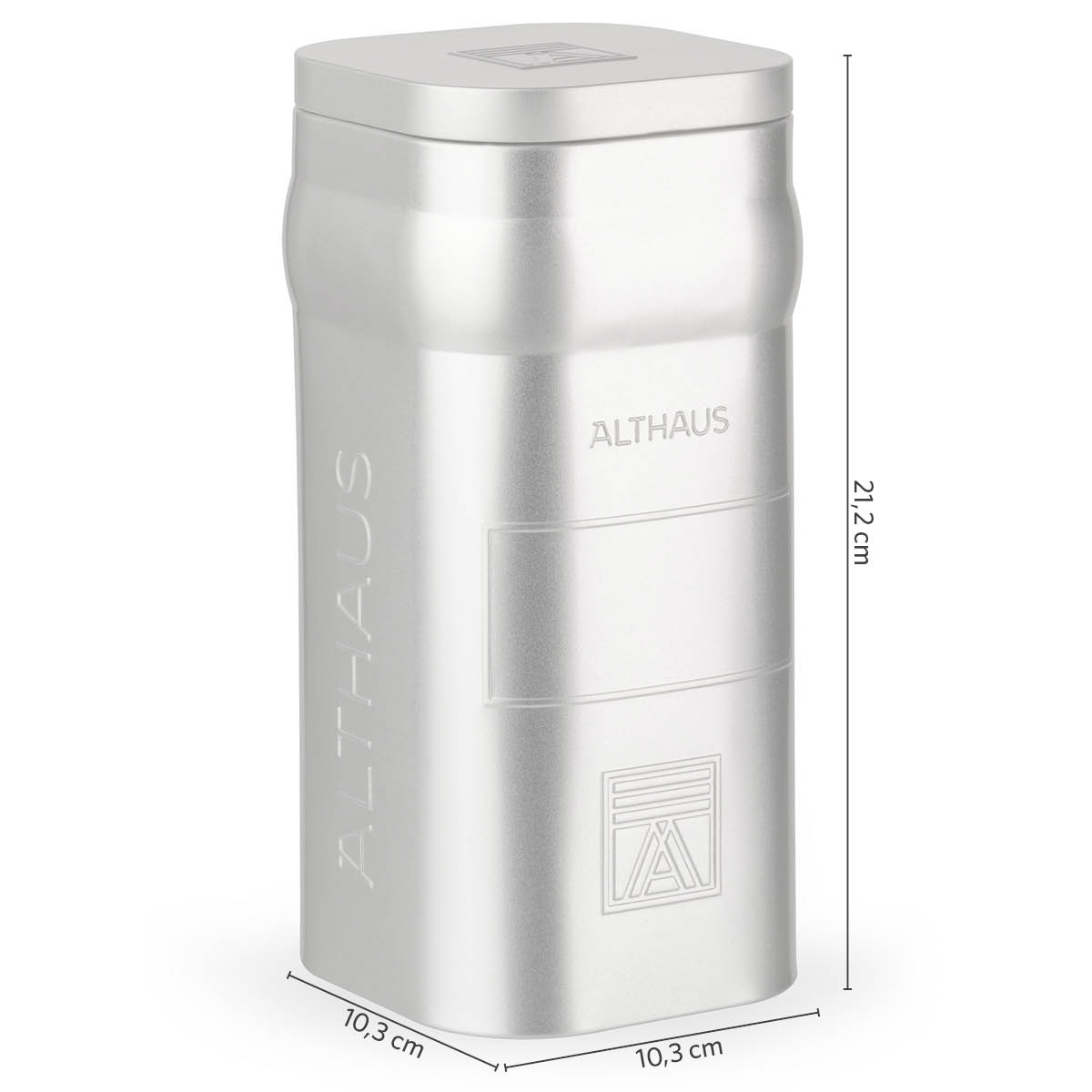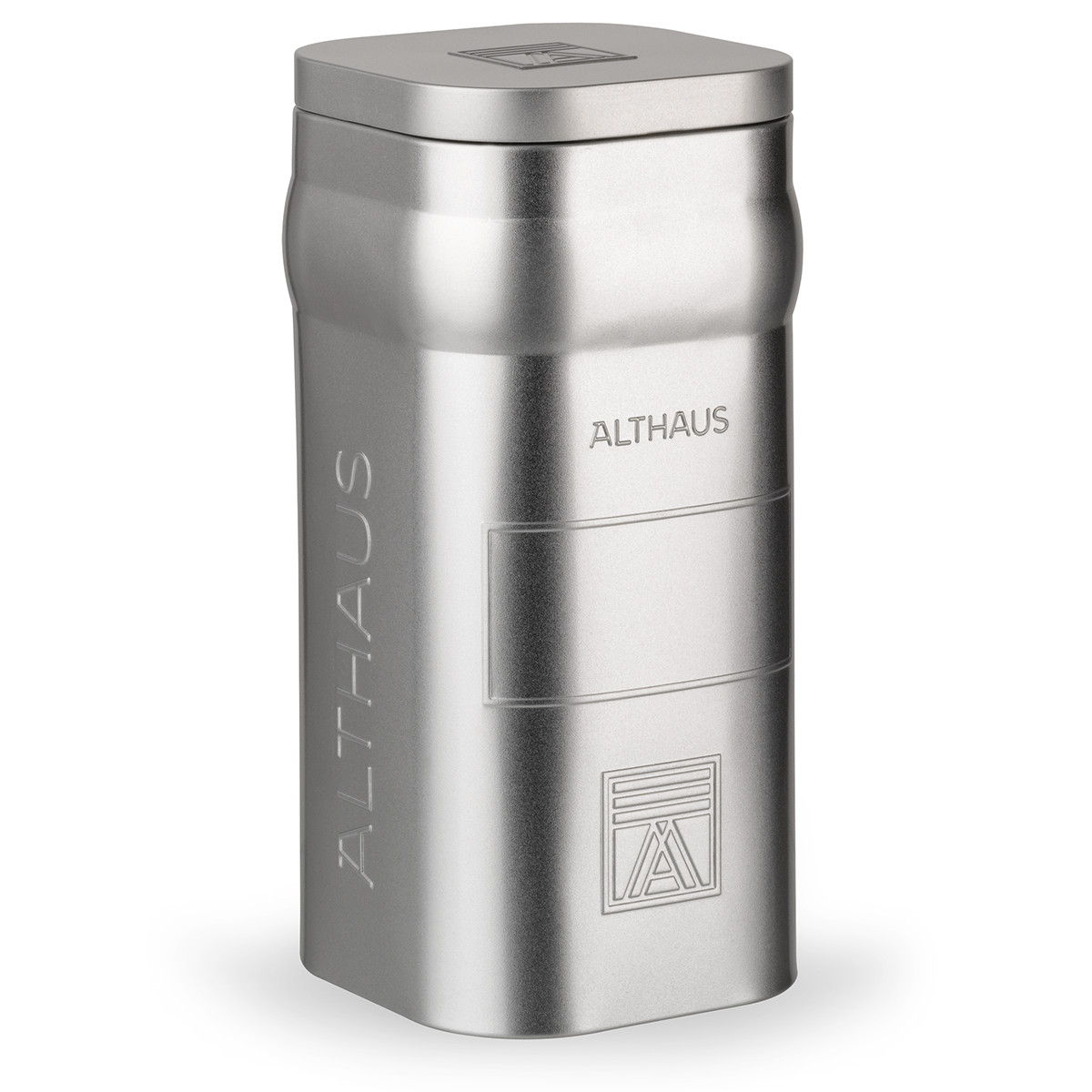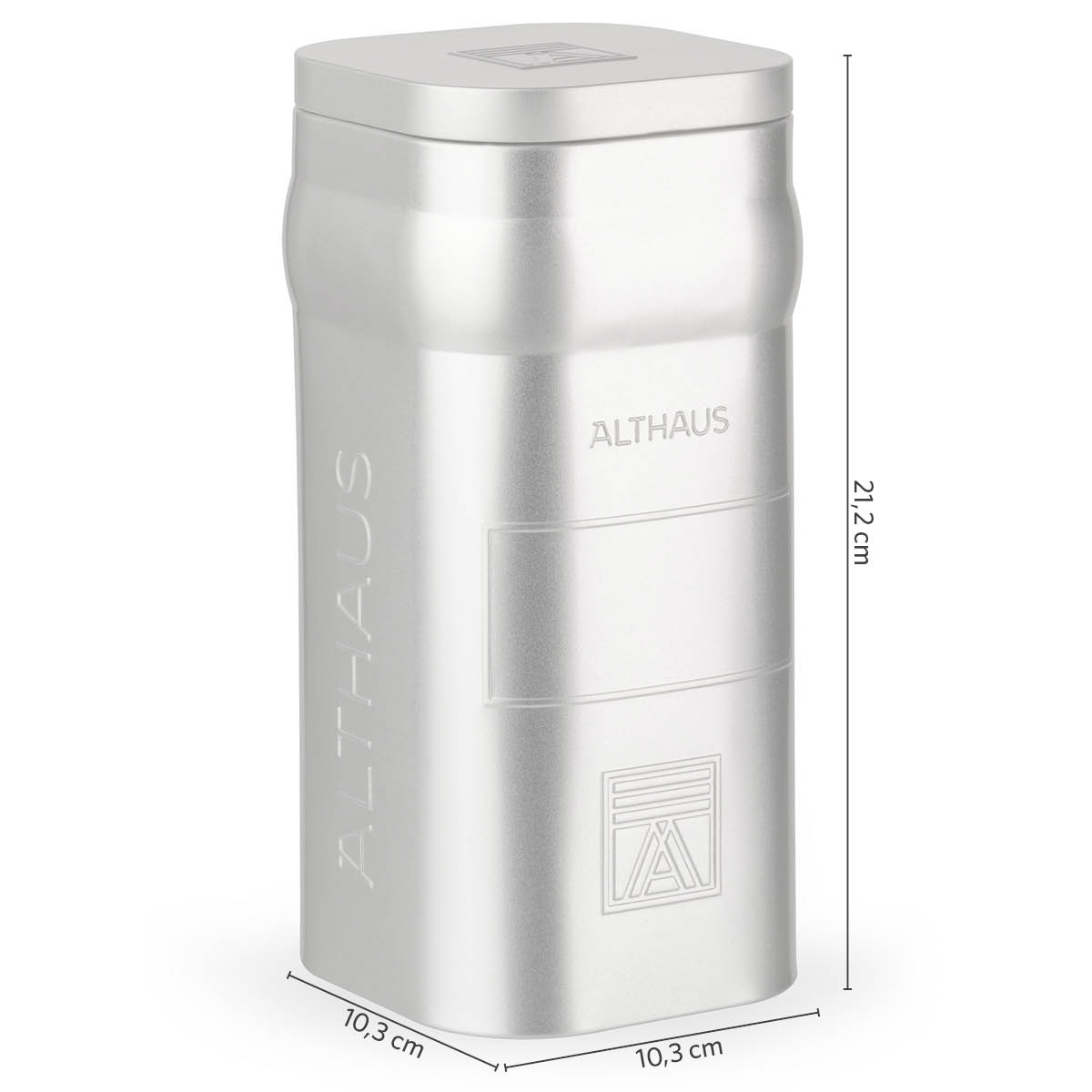 Storage tin for loose tea, big
Available, delivery time depending on country of delivery
Large storage tin for loose tea.
Silver, tinplate, for up to 350 g of loose tea
Height: 21.2 cm, width: 10.3 cm, depth: 10.3 cm
Our tip: The labels on the bags of loose Althaus teas can be removed. They fit perfectly in the space provided on the tin!

Fill the tin, for example with...